event recap: best of brunch – denver
A couple of weeks ago, I had the pleasure of co-hosting a Denver brunch event with the fabulous folks of Food Should Taste Good.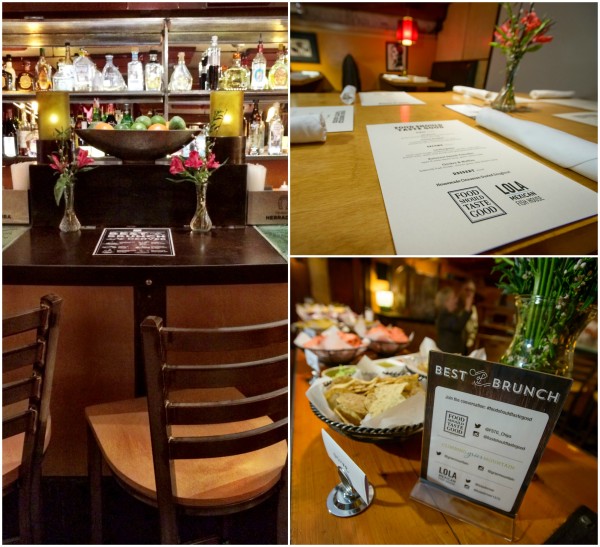 In Denver, brunch is a way of life. A ceremony of sorts that Denverites participate in every weekend; whether eating chicken and waffles, a smothered breakfast burrito, or sipping a Bloody Mary on a patio, there's no wrong way to brunch where you have mountains to the west.
This delicious brunch took place at one of my favorite spots in town, Lola. Lola is a Mexican restaurant with fresh seafood, festive cocktails, table-side guacamole, and the best brunch burger this side of the Mississippi. It is the perfect spot to showcase Lola's brunch dishes with Food Should Taste Good chips and snack pairings.
Let's take a look back shall we?
As guests arrived they enjoyed an assortment of cocktails along with a smorgasbord of chips and salsas. All Food Should Taste Good chips were paired with different salsas. I think the favorite overall was the olive oil chips with Lola's guacamole!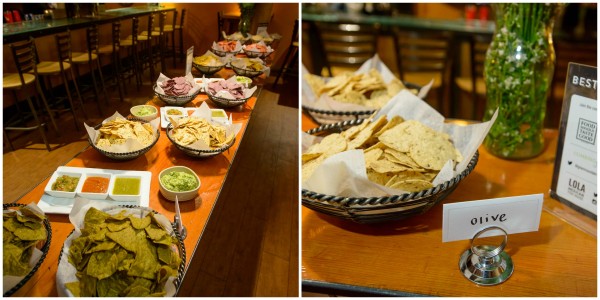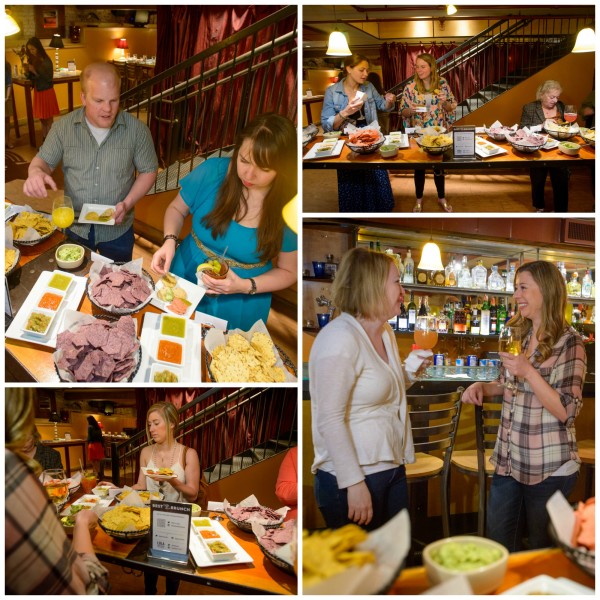 And then, your's truly had to give the opening remarks and welcome 35 strangers! I think I rambled on for a good couple of minutes, waving my hands around like a crazy person. I even threw in an embarrassing story about trying to saute' two solid pieces of swordfish steaks in a skillet of oil and almost burning down the house. I think it went smoothly. Or was that just in my head?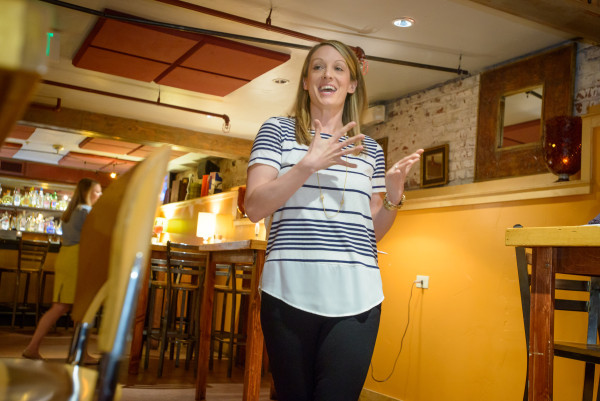 Anyways, I survived and introduced Chef Kevin of Lola's who described our first course. Guests had a choice of Lola Huevos or the Yucatan Breakfast. I went with the latter – scrambled eggs, fried plantains, rice, beans, molasses's hot sauce, and Food Should Taste Good jalapeno chips!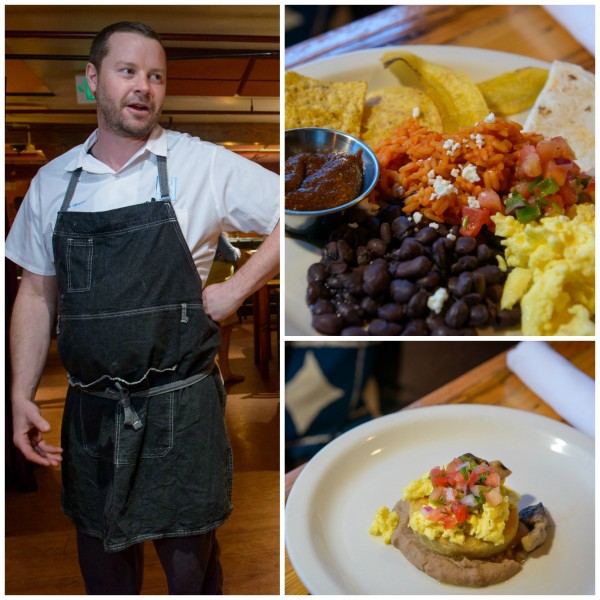 Four our second course, guests had the option of Lolaburguesa (which is the best burger in town!!) paired with Food Should Taste Good guacamole tortilla chips, and Butternut Squash Pancakes, or the chicken and waffles. I went with chicken and waffles because I was feeling the salty and sweet vibe.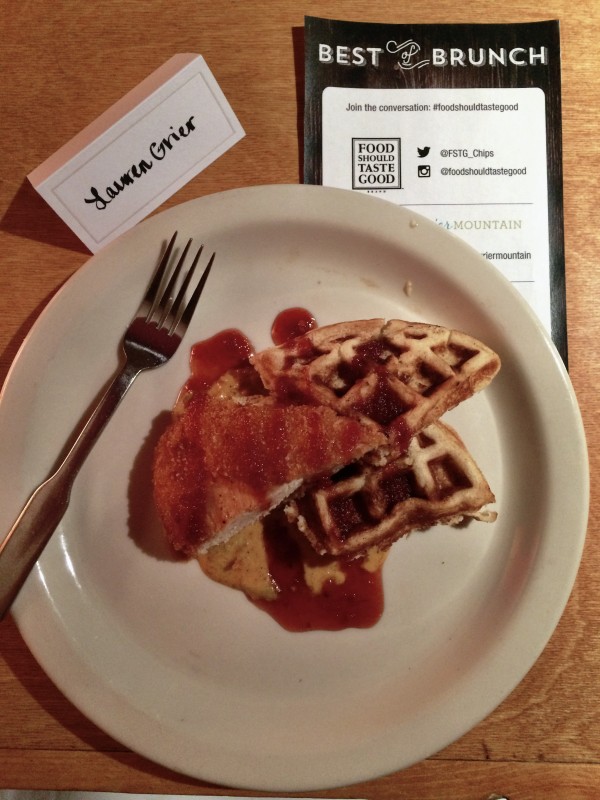 Last, but not least was dessert. Hello, house-made cinnamon dusted doughnuts.
And just like that, it was a wrap. I had such a blast! Meeting Chef Kevin, fellow food bloggers, foodies, and readers within the Denver community was heartwarming. Thank you to everyone who came out for the event. And a special thank you to Lola and Food Should Taste Good!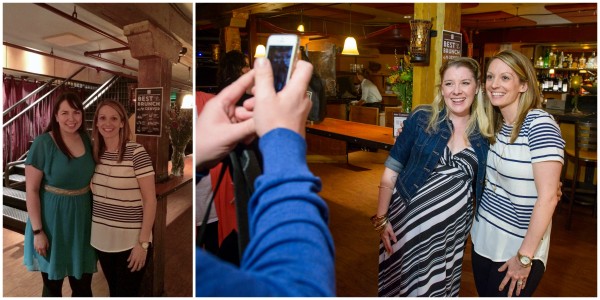 Also, don't forget, if you live in Denver check out our go-to brunch guide for Denver. Happy brunching, my friends!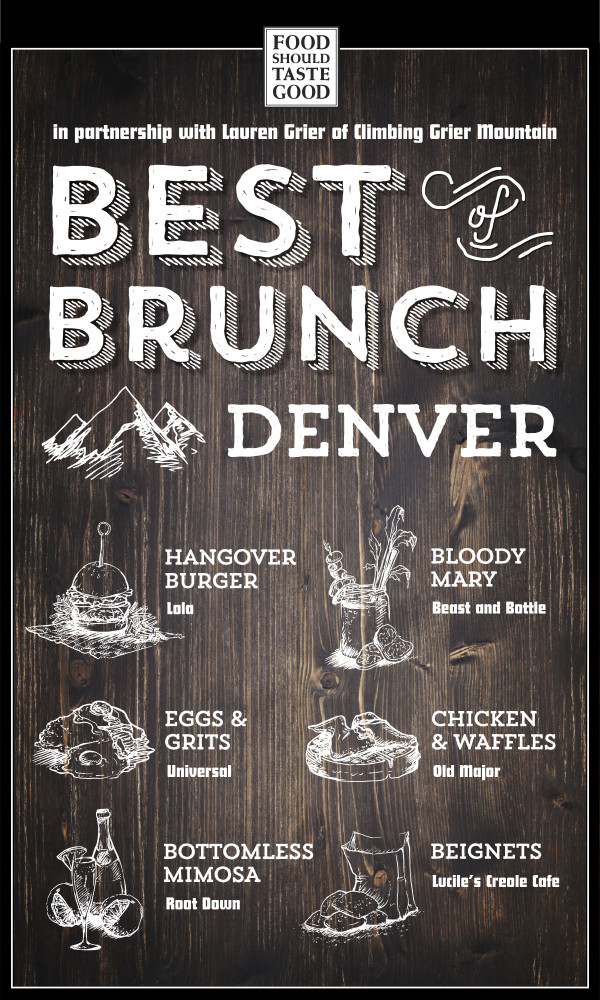 ***This post was sponsored by Food Should Taste Good. As always, all opinions expressed are 100% my own. Pictures were provided by Food Should Taste Good. I also took some with my iPhone.***