family in the mile high city
Mr. B and I bid farewell to my parents this afternoon. Tear. I hate when I have to say goodbye. Even as a little girl I would get teary eyed when I had to attend a sleepover at a girlfriends house. What can I say, I'm a homebody!
The last time my parents visited the Mile High City was in the heart of winter. My Dad had just turned the big 5-0 and we celebrated by cooking him a huge feast in our one bedroom apartment. We also visited the Denver Art Museum, saw a comedy show, and dined at few fancy restaurants.
Flash forward a couple of years later and things are much different. Since we moved into our new place they were able to stay with us (whoo-hoo for two bedrooms!). We hiked in the high country, strolled around the neighborhood, ate brunch, and cooked dinner. It was nice to have a chill weekend after the past couple of weeks.
My parents arrived on Saturday afternoon. The weather was cold and rainy, but we channeled the ever so famous Colorado weather slogan of "wait 20 minutes," and before we knew it, the sun started to peep through the clouds.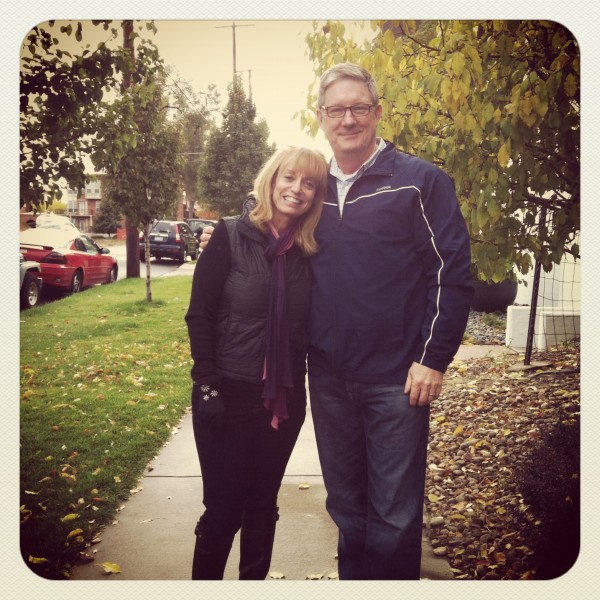 As I mentioned earlier, it was freaking freezing the last time they visited so it was nice to walk around to all the parks and places we visit. My Dad even recognized a few places from previous blog posts, "Hey, I know that bridge! There's the Denver Beer Company. Is this the path where you take all of your running feet pictures?" Parents, gotta love them.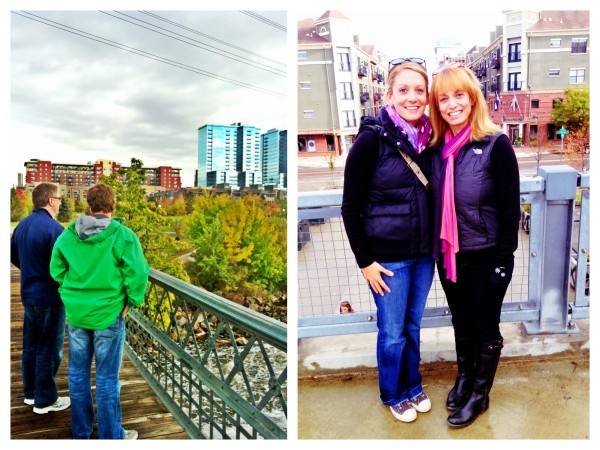 After our stroll, my Mom and I headed to the grocery store to pick up a few ingredients to make dinner. We wanted something light and flavorful. The menu: sauteed chicken breasts with mushrooms and thyme, roasted golden potatoes, and garden salad with a Dijon vinaigrette. Plus, lot's of red wine and good conversation.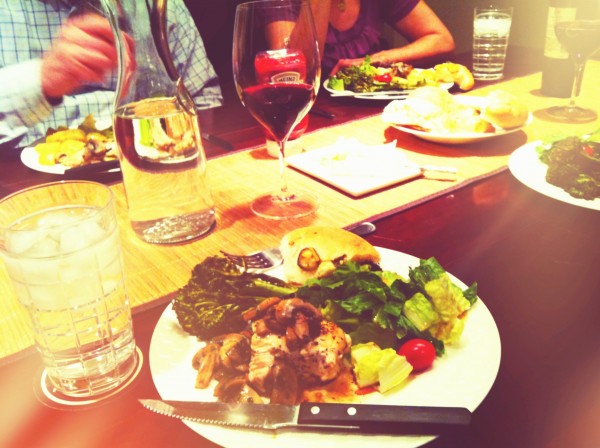 Sunday morning we moseyed over to one of our favorite brunch spots, Duo. I knew my Mom would love this place because they serve local, organic food. I ordered the usual – golden potatoes, sauteed kale, two poached eggs topped with a mustard cream sauce. Heaven, I tell ya. The parental units gave Duo two forks up.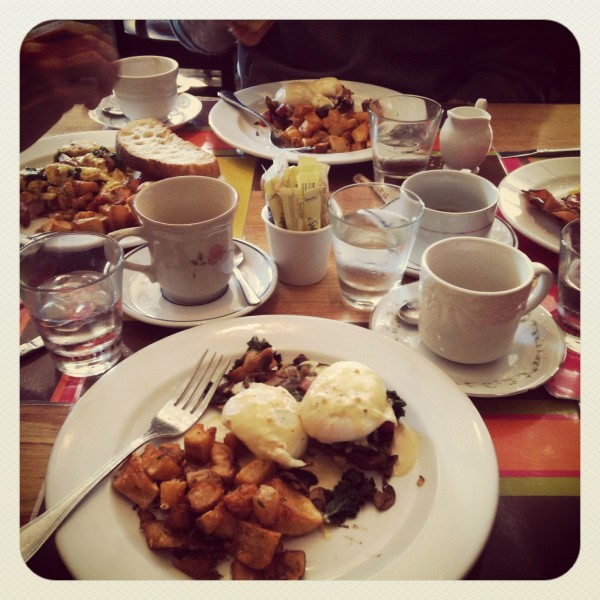 Once brunch was wrapped up, we hopped in the car and ventured west to the high country for a little hiking action. Mission: explore old mining ghost towns by Idaho Springs (about 20 minutes west of Denver) and breathe in some fresh pine air. Thankfully the weather was on our side, other than being a little windy we couldn't have asked for a prettier day.
We hiked along an old mining trail and even played in the snow. Yep, snow. Ski season is fast approaching, folks!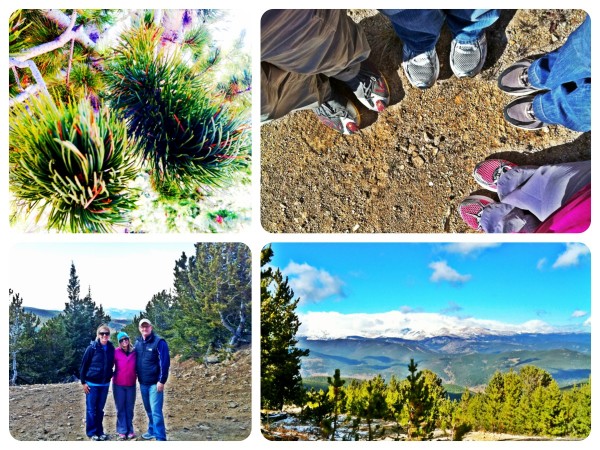 After a few hours at high elevation, we decided to boogie back to Denver for some warmer weather and eats. Since my parents aren't used to the elevation, we decided to let them relax, while we headed to grocery store. We ended up purchasing a couple of steaks to grill up and brussel sprouts to make my famous hash. Plus, you can never go wrong with garlic bread! Easy peasy dinner.
While we ate dinner, we watched Young Frankenstein staring Gene Wilder. As kids we used to watch this movie all the time when we were sick because it made us laugh. By the way, this movie is still funny! You can't beat the scene where Gene Wilder is tap dancing with the monster and he says, "Putting it on the ritz." Classic.
Today Mr. B had to work so I decided to take my parents to Mona's for brunch. I think I may have them convinced on the whole brunch thing.
On our way back from brunch, my Mom (who is a vendor at Good JuJu in KC) stopped in front of a turn of the century of house the city was bulldozing. I'm not kidding, she literally stopped the guy working the excavator so she could grab a couple of bricks for me to have for my food photo shoots. Aren't Mom's the best?!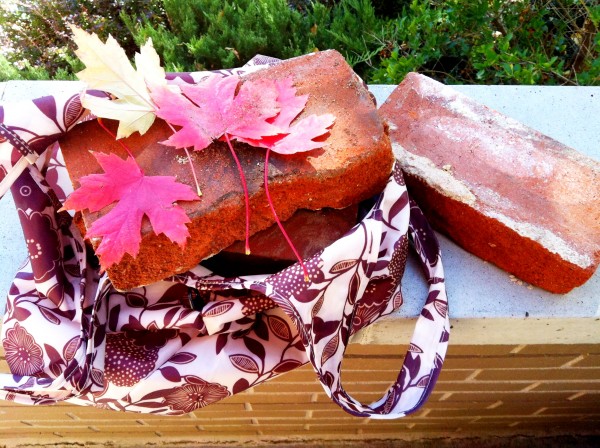 With only a few hours left before their flight, I drove them over to the Highlands neighborhood to do a little shopping. We ended up finding a few things for Josie, Kitty, and my Mom even scored a super cute purse!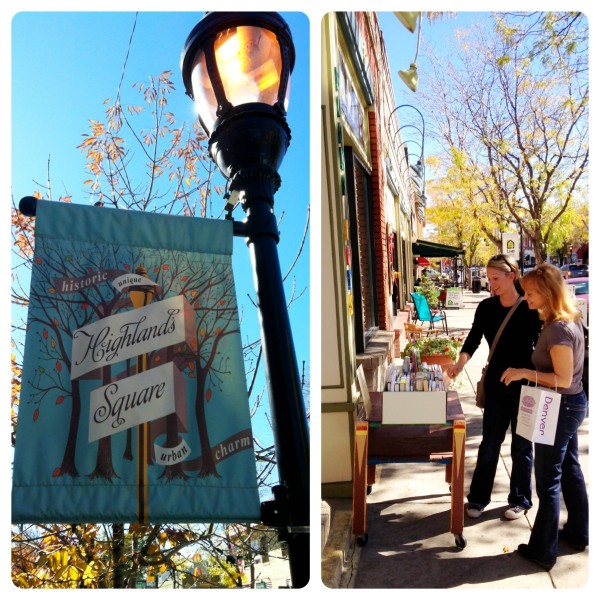 And just like that, it was time to take them to the airport.
Mr. B and I had a fantastic time these past two days with my parents. Even though it was short and sweet, it was nice to play host to two people that have given us so much.
Love you Mom and Dad! Please come back soon!