foodie fridays: spicy sausage dip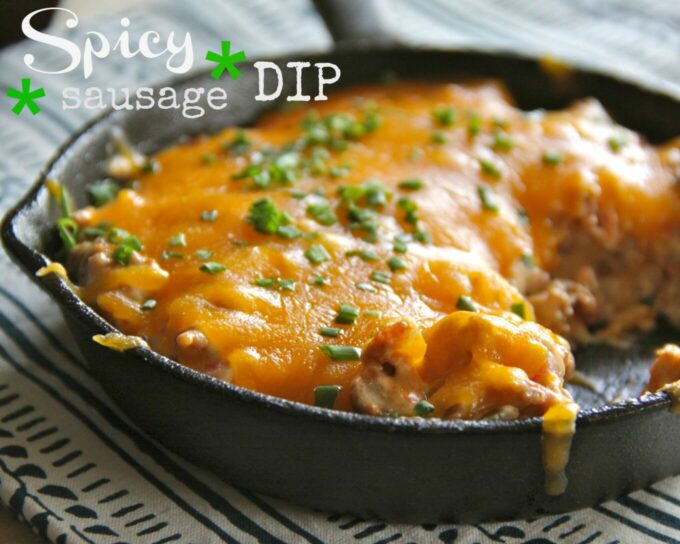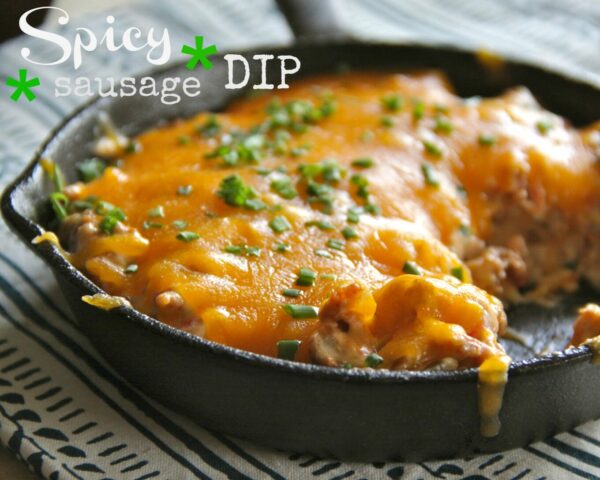 Sometimes, you have to cross the line.
Push the envelope.
Turn left instead of right.
Sometimes, there's no turning back.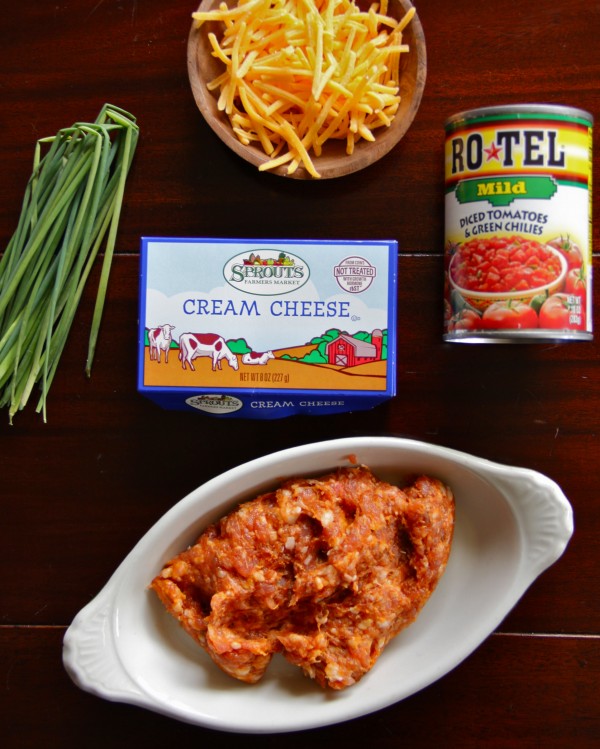 I found myself at a crossroads last week. I was struggling internally on whether or not to share this recipe.  See, a part of me that feels I should only share recipes with super healthy ingredients like kale, broccoli, or brussel sprouts.  I feel as though I should be a responsible food blogger and provide only the purest of recipes. I can see my mother nodding in agreement. I know ma, I know.
But then I have days, where I find the produce section repulsive. Where the pastry section becomes my BFF for the day . Where the cheese sections shouts, "Hey let's make big batch of mac and cheese!" It's during these fork in the road times, I give in. Why not? The world isn't perfect. I'm not perfect. So let's embrace imperfection and dive into something that's just pure naughtiness.
Hey, we only live once, right?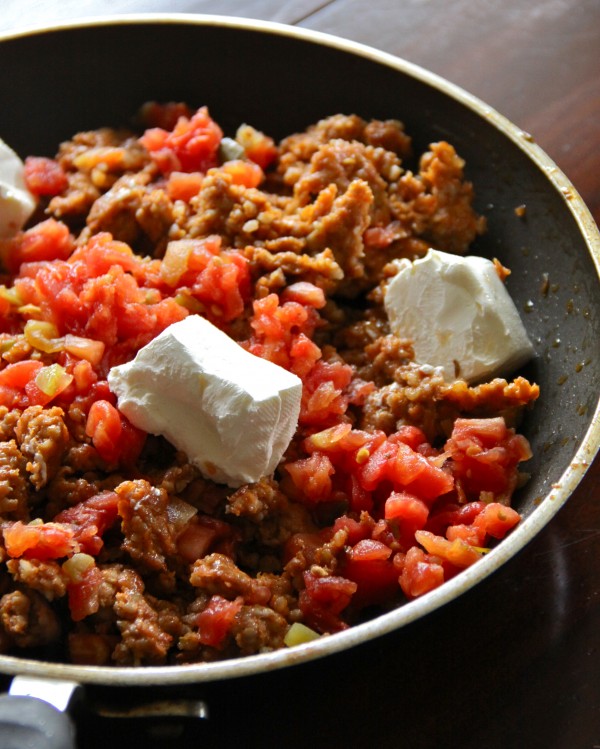 This recipe is kind of a riot. Actually, it has a touch of the "Whiskey Tango" if you know what I'm saying. It's one of those recipes you don't tell your mother you made. Trust me. This recipe is made for tailgates, bachelor/bachelorette parties, and late night snacking for ladies and gents who have been deep into the giggle juice.
The ingredients are simple – chorizo or Italian sausage, Rotel, cream cheese, and more cheese. There isn't a green vegetable within a mile of this dish. Well, besides the chives as a garnish if that counts? Would now be a good time for a warning? This dip is crazy addicting. You may have to wear sweat pants for a week, but I promise you, it's worth it. You will become the dip queen or king at the next football tailgate. No more late night runs to Taco Bell, this dip will satisfy the hungriest or compromised of all.
What do you say? Let's dip and never look back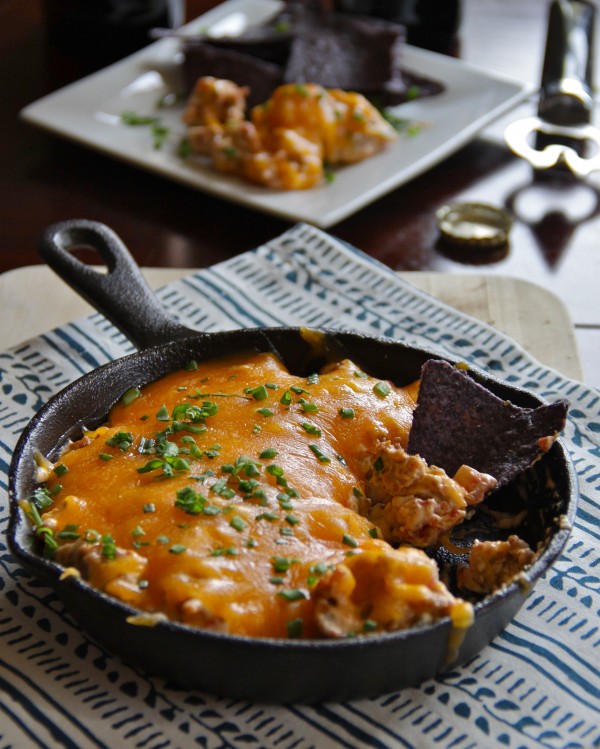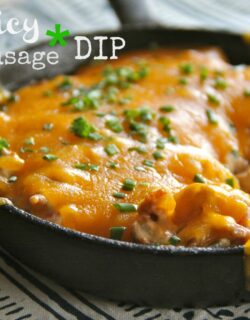 Spicy Sausage Dip
Ingredients:
1 lb chorizo or Italian sausage
1 10 oz can mild Rotel, drained
3/4 cup plain cream cheese, room temperature
1 cup sharp cheddar cheese, shredded
2 tablespoons chives, chopped, garnish
Directions:
Preheat oven to 350 degrees. In a medium skillet, preheat to medium-high heat. Add sausage and brown until cooked through. Place a paper towel on a plate and put sausage on top allowing it to soak up any oil. Add sausage back to pan, then add Rotel and cream cheese. Mix until smooth. Put sausage/cream mixture into a greased baking dish. Top with sharp cheddar cheese and bake for about 5 minutes until bubbly. Serve with chips and a beer!
All images and text ©