Fish Pizzaiola
Fish Pizzaiola is a hearty, but healthy dish ready in 30 minutes or less! Fresh fish, juicy tomatoes, parsley, and mozzarella make this dish two-snaps up!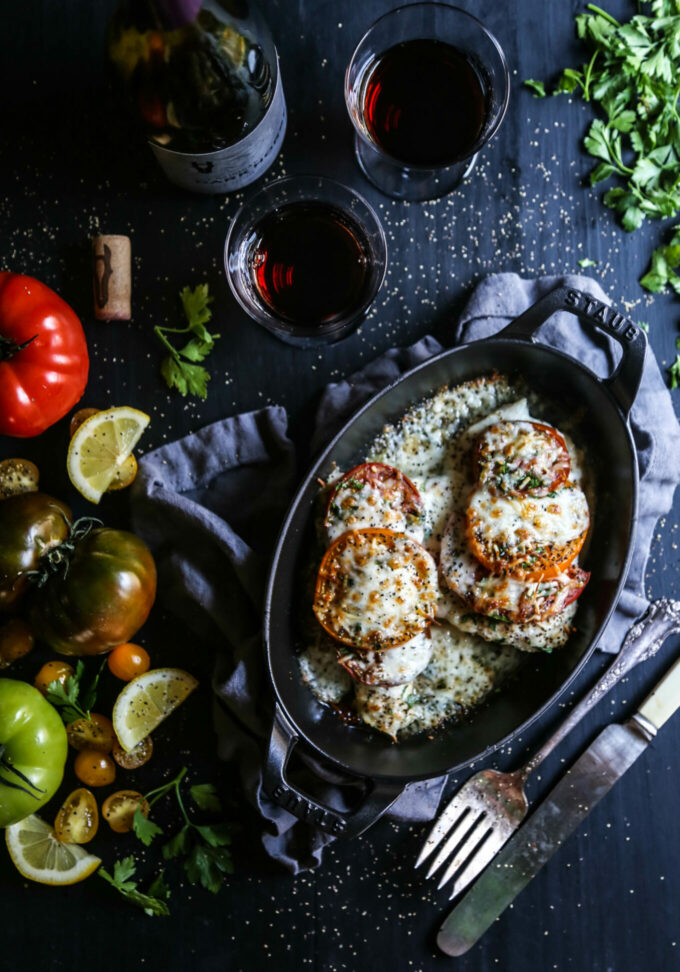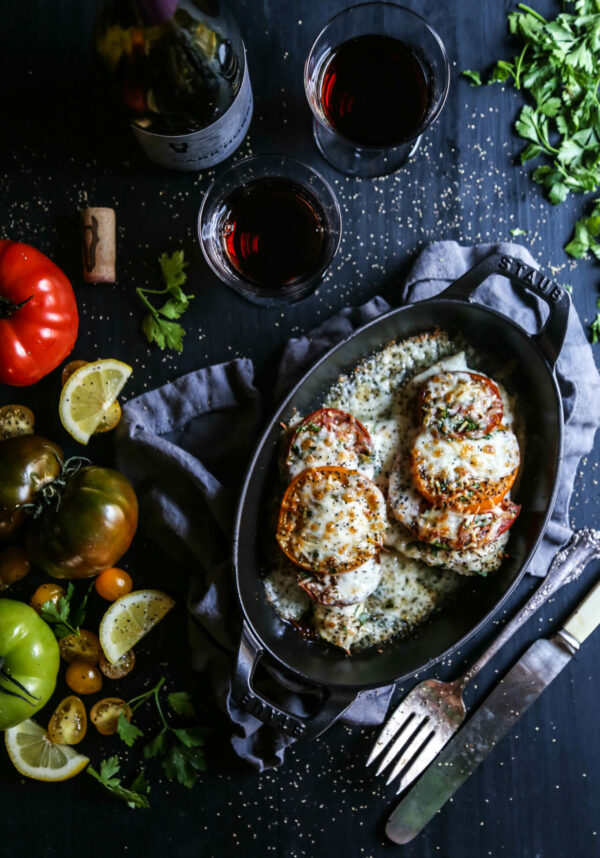 Get excited!
"So, throw your hands in the air. And wave 'em like you just don't care".
Because today I am sharing recipe that is going to blow your mind. Well, I shouldn't just say one recipe. Instead I am on the fast track to making every single recipe from my good friend Liz's, author of The Lemon Bowl, newly released eCookbook: Food From Our Ancestors: The Ultimate Italian Sunday Dinner.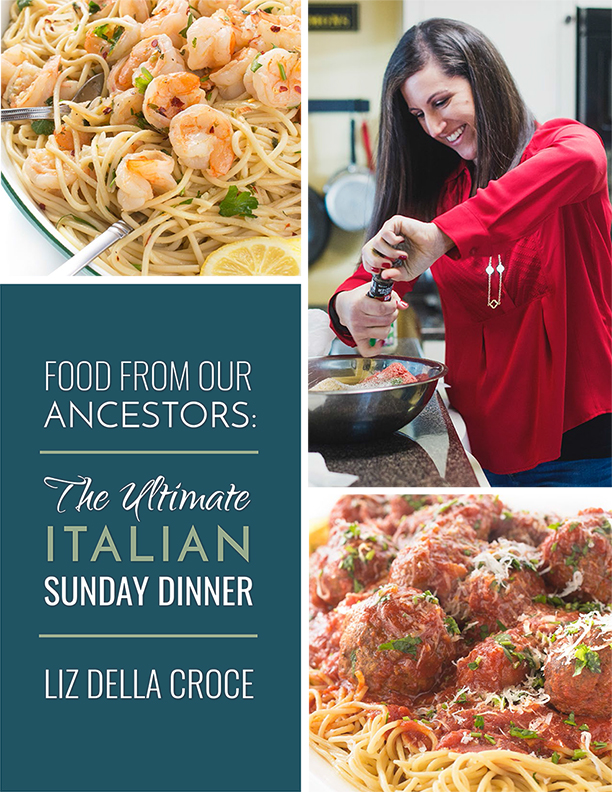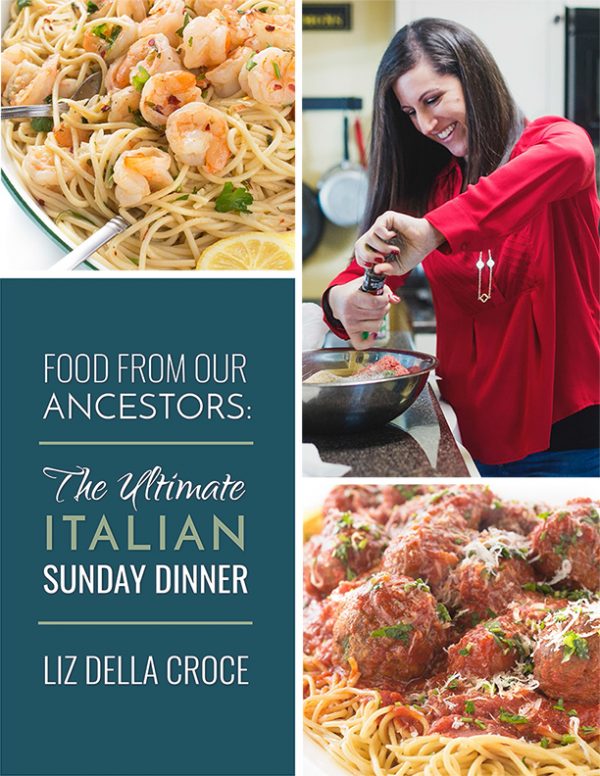 This self-funded eCookbook is the first edition in a series of upcoming cookbooks that will include The Ultimate Lebanese Sunday Dinner, The Ultimate Mexican Sunday Dinner, The Ultimate Jewish Shabbat Dinner and more. Liz is a healthy food blogger, but her mission is show folks that maintaining a healthy lifestyle doesn't mean you have to give up taste. These cookbooks are meant to motivate you to get back into the kitchen, connect with your past, and enjoy delicious food.
Well, it took me all but 2.2 seconds to decide what I wanted to make! Have you ever had Fish Pizzaiola? If you haven't, it's a game changer. This simple baked fish dish was inspired by Liz's husband Uncle Vinny who was raised by fisherman in a large Catholic family back east. Growing up in a Catholic family myself, I feel like we should be taking notes because this dish off the charts. Perfectly baked white fish topped with fresh tomatoes, parsley, and mozzarella is an easy to dish prepare, but packs a ton of flavor. Or as my husband said after taking a big ass bite, "This is effing good."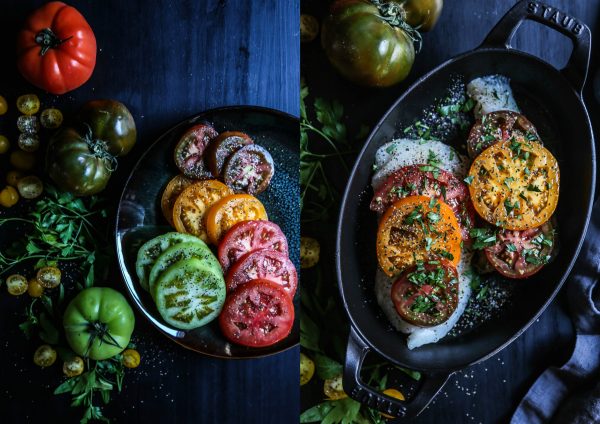 Anyway, words can't even begin to describe how amazing Liz is as a friend, blogger, and overall human being. Her positive energy, zest for life, and ability to challenge you as a person to grow is something so unique to find in this world. So, to say you need to buy this eCookbook is an understament. This eCookbook will not only bring delicious meals to your table in minutes, but will also feed your soul. You can purchase a copy here!
Congrats, Liz!!!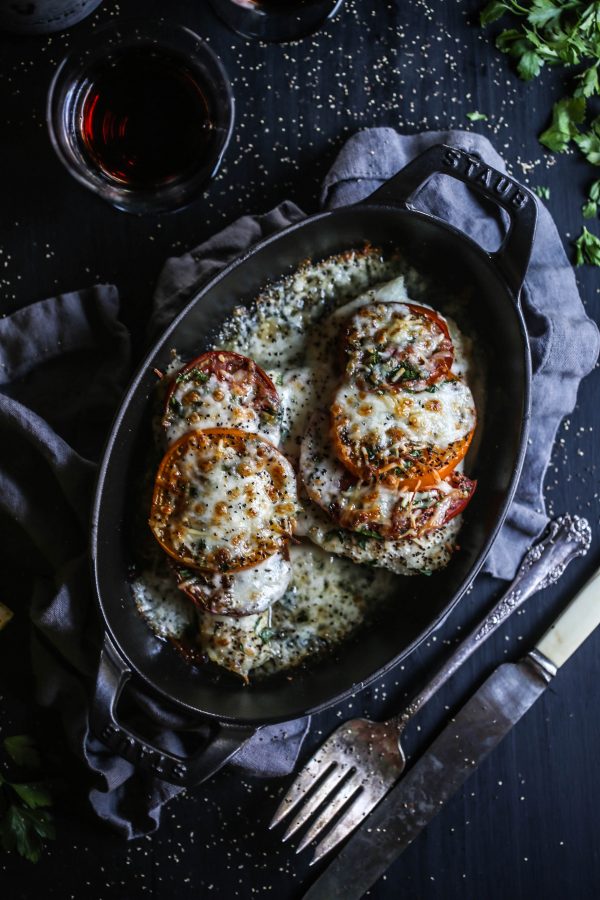 ***This review was not sponsored. I can't say enough wonderful things about Liz and her new cookbook!! All opinions expressed are 100% my own.****
Fish Pizzaiola
Fish Pizzaiola is a hearty, but healthy dish ready in 30 minutes or less! Fresh fish, juicy tomatoes, parsley, and mozzarella make this dish two-snaps up!
Ingredients
2 pounds fresh white fish (i.e. haddock, cod or tilapia)
1 tsp garlic powder
1 tsp onion powder
1 tsp salt
½ tsp pepper
¼ cup unsalted butter – cut in small cubes
4 medium sized tomatoes – thinly sliced
2 tsp minced fresh parsley (or 1 teaspoon dried)
¼ cup grated Parmesan or Romano cheese
¼ cup olive oil
1 cup shredded mozzarella or 4 slices American cheese
Lemon wedges to serve
Instructions
Preheat oven to 350 degrees.

Season fish with garlic powder, onion powder, salt and pepper. 

Place in a large baking dish lightly coated with cooking spray to prevent sticking.

Arrange butter cubes evenly on top of seasoned fish. 

Layer tomato slices on top to cover fish and butter.Sprinkle tomatoes evenly with parsley, additional salt and pepper to taste and grated cheese. 

Bake fish for 15- 20 minutes or until fish appears to be opaque. Remove from oven and add shredded or cheese slices then return to oven and bake until melted, about 2 minutes.

Remove fish from oven and garnish with lemon slices to serve.
Did you make this recipe?
Please leave a comment below and share a photo on Instagram with the hashtag #thecuriousplate!