foodie fridays: bourbon apple sangria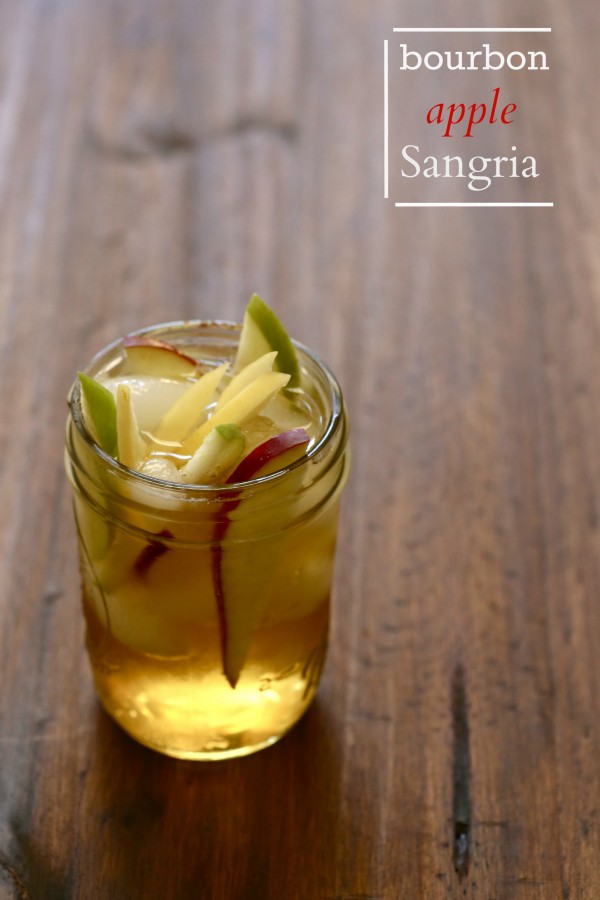 Bourbon and the weekend go hand in hand.
Or cup in cup.
Or end in end.
I like my weekend's extra liquids with a side of bacon. You know, a little pour of this, a little pour of that, with a sunny-side up egg bacon sammie smashed somewhere in between. Weekends are made for smash ups. You unwind and then play. You cook and then order out. You watch football and then a movie. The beauty of the weekend smash-up is that is no particular order. A reverse smash-up is highly encouraged.
Isn't that kind of, sort of, what sangria is? A reverse cocktail smash-up if you will. Instead of garnishing a drink with fruit and other fun edible ingredients, you put the fruit in the drink and make it the star instead of the understudy. Maybe they should call it a smashgria? I dunno.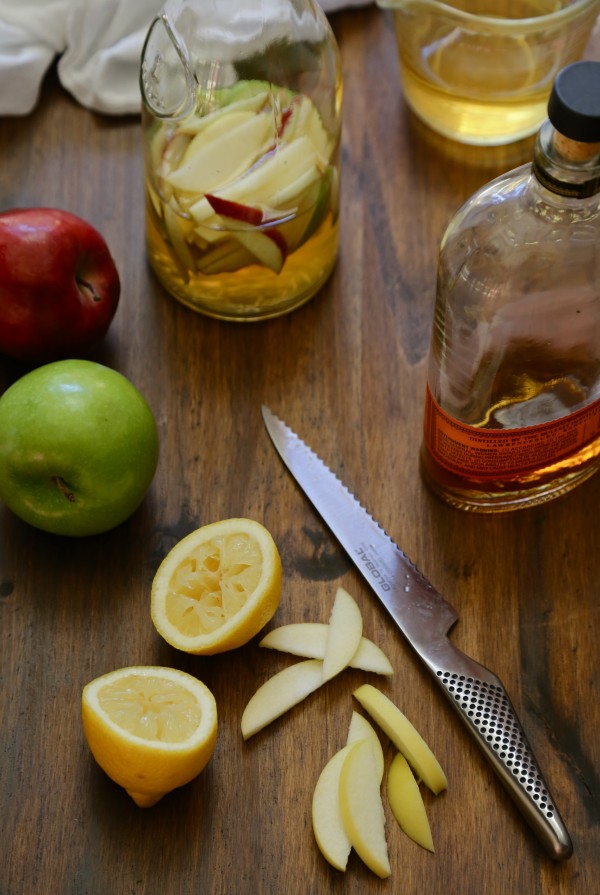 Sangria or Smashgria, this classic, fruity pitcher filled to the rim drink has always been a star in the summer months. Well, with fall in full swing and Old Man Winter dusting off his boots (<—- ski season opens soon!), I think an autumn version of sangria is very much warranted. I thought about using pumpkin as the main ingredient, but realized fitting a giant pumpkin into a pitcher would be a problem. Unless that whole fire and egg science concept applies to pumpkin.
Sooooo….I went with the tried and true apple instead. With everyone loadin' up in their pick-me-up-trucks and heading out to the local apple orchards, assuming you need a pick up truck to go apple picking, I figured an apple would be the perfect ingredient in this fall sangria. Well, that and bourbon. Oh, and hard apple cider. Wait. The kitchen sink! Ez joke.
Either way, smash it up, strike and then reverse it. But do the bourbon apple sangria pour.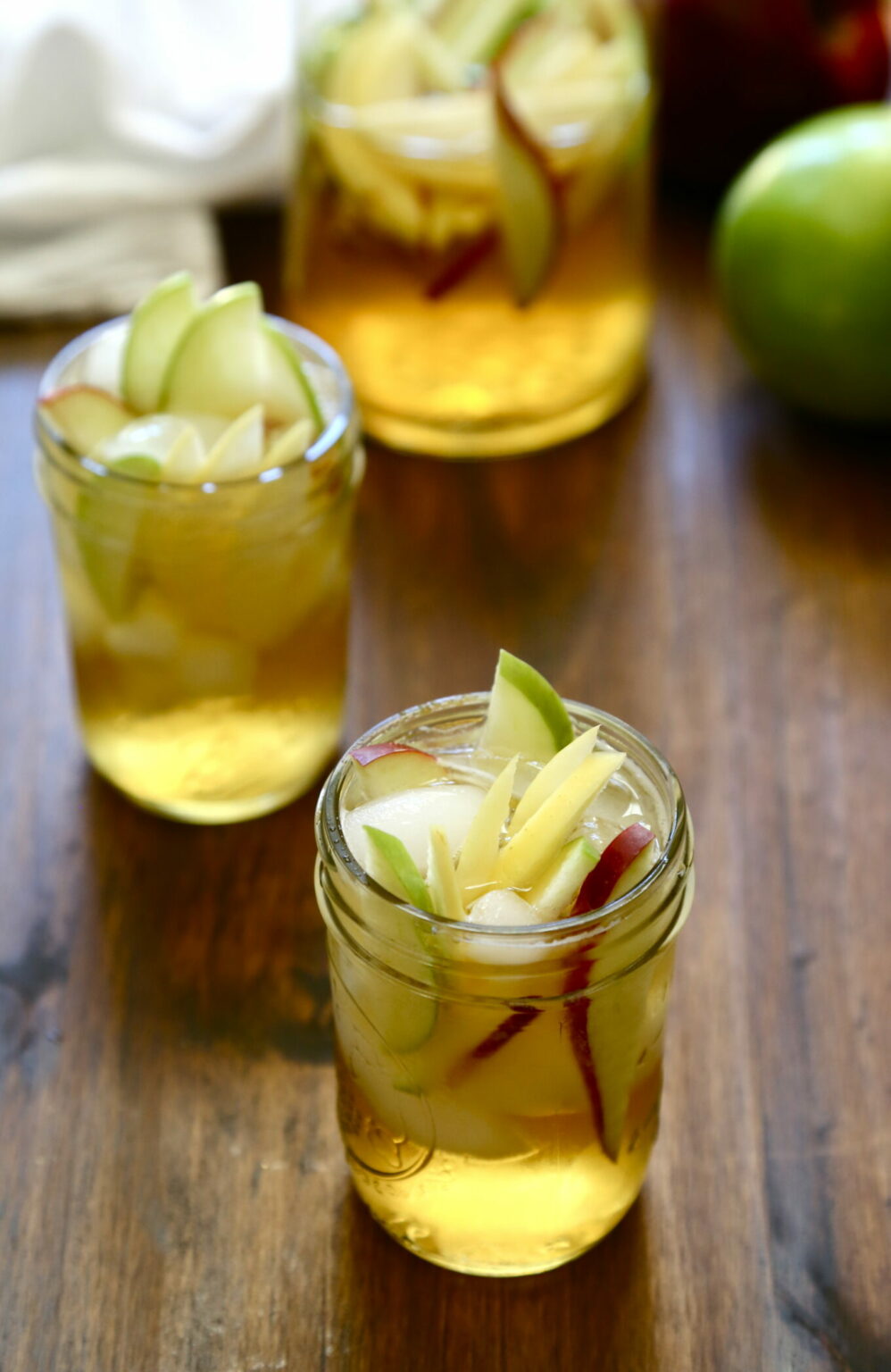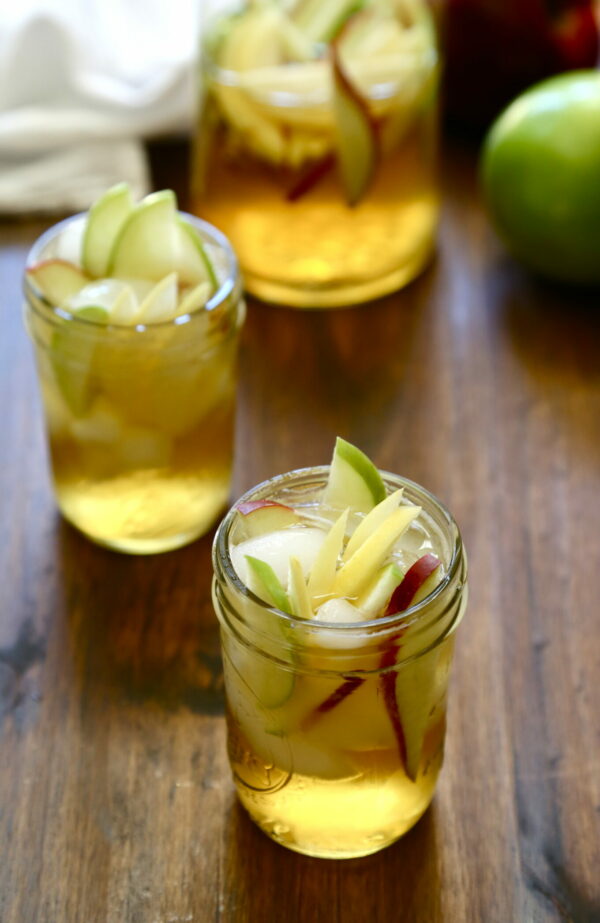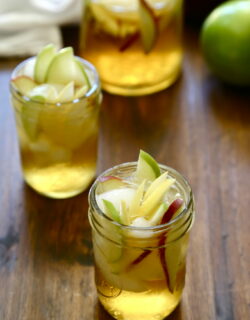 Bourbon Apple Sangria
Ingredients:
1 large red delicious apple, sliced thinly
1 large granny smith apple, sliced thinly
1 large yellow apple, sliced thinly
1 cup apple juice
1/4 cup bourbon
2 tablespoons lemon juice
2 12 oz bottles hard cider beer (+more if needed)
Ice
Directions:
Place apples, apple juice, bourbon, and lemon juice into a pitcher. Give it a big ol' stir. Place in fridge for at least 30 minutes to let the flavors combine. Before serving, pour hard cider beer into pitcher. Pour sangria into ice filled glasses. Cheers to the fall!
adapted from Food and Wine Magazine
All images and text ©