foodie fridays: cajun corn poblano queso with naan chips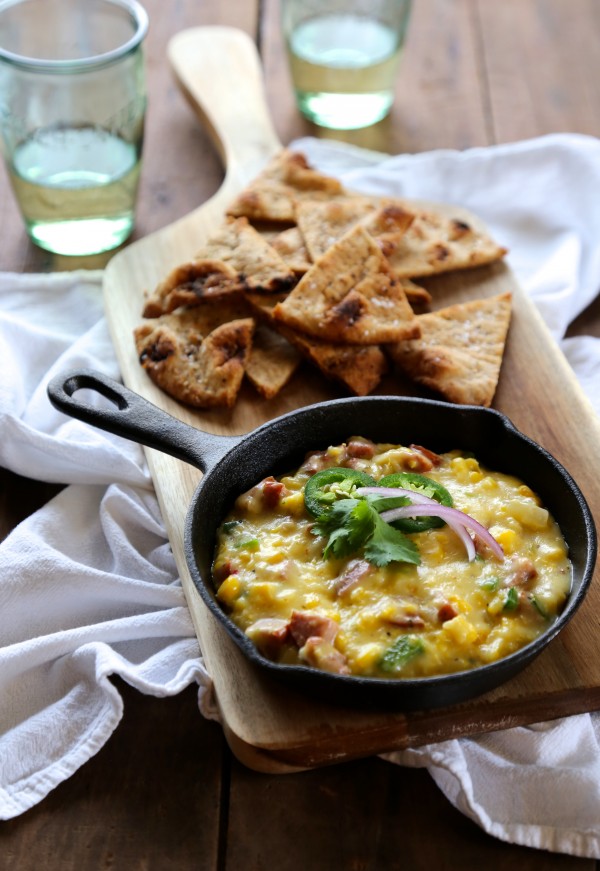 One can never have to much cheese in their life.
During the holidays I become a cheese seeker/hoarder. I don't know what it is about the holidays, but my taste buds constantly sound the cheese alarm and I'm off like a cheap prom dress in search of all things cheese.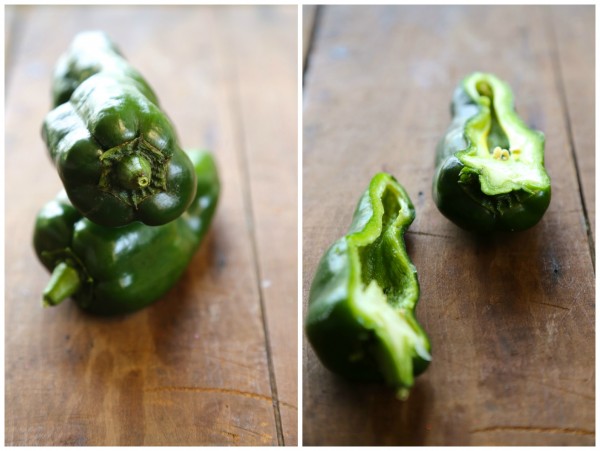 Maybe it's the cheese platters with the perfect little squares of sharp cheddar and the warm, creamy brie.  And people up their cheese game during the holidays.  Oh sure, I'll take the $22 Maytag blue cheese, thank you, sir.
Confession: I love to "cut the cheese"…Wait. That's not right. I love to "shoot the cheese"? Still not right. Whatevs. I love to talk to the cheese people at Whole Foods because they are so nice. Okay, them and the fish mongers. Have you ever talked the "cheese people?" Seriously, they know their cheese, yo.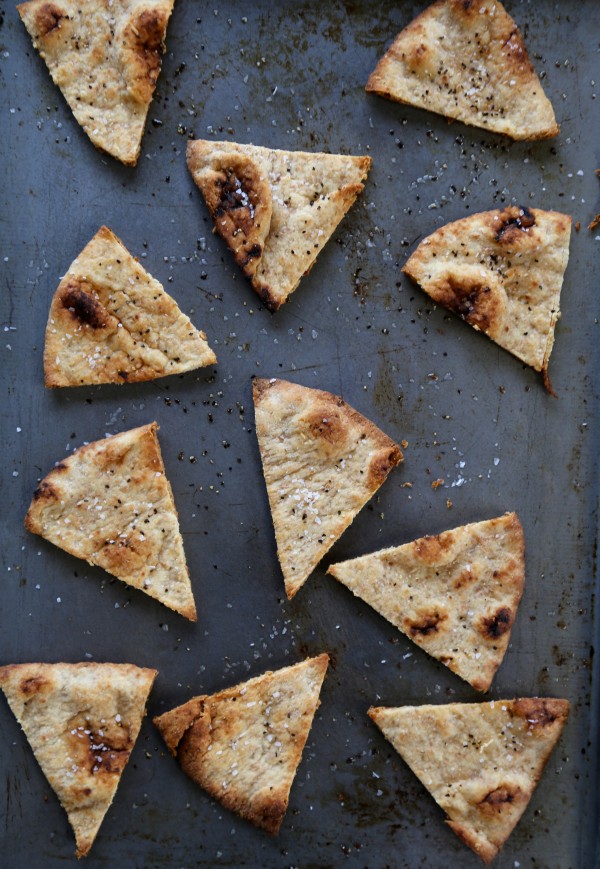 But besides slices of cheese, I can never say no to a good queso dip during the holidays. Yes, and the classic cheese ball, but this queso will make your traditional Velveeta-Rotel mixture blush. The ingredients in this queso are super sexy: andouille sausage, poblano chile, jalapeno, corn, and good 'ol fashioned pepper jack cheese.
If this queso doesn't spice up your holiday, call me, and I'll send over a couple of prom dresses.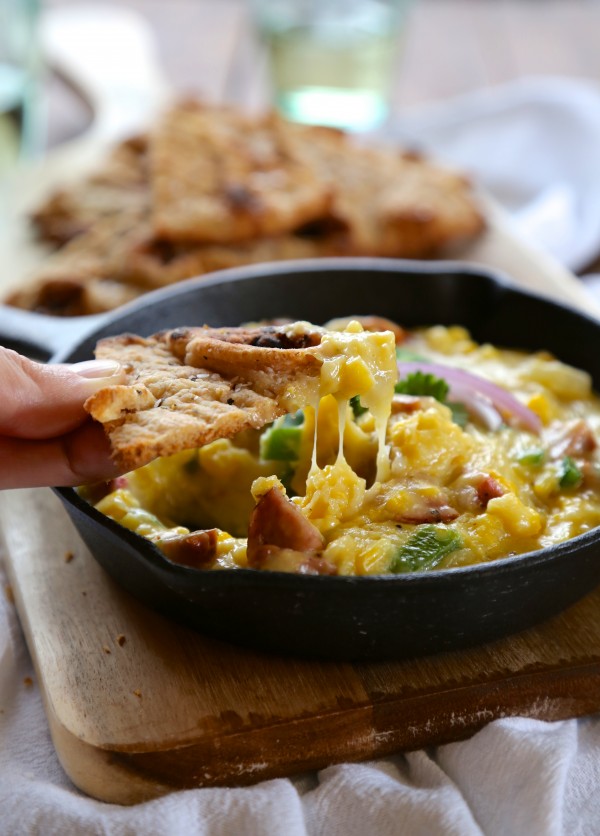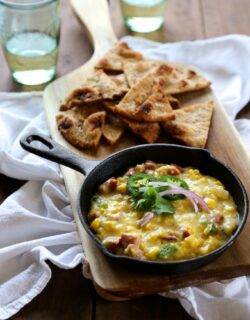 Cajun Corn Poblano Queso with Naan Chips
Ingredients:
for the queso:
1 pound andioulle sausage, diced, cooked
3 cups corn kernels
1/2 cup water
1 small poblano chile, deseeded, diced
1 small shallot, diced
2 cups pepper jack cheese, shredded
1 tablespoon olive oil
salt and pepper to taste
jalapeno rounds, garnish
cilantro, garnish
red onion, garnish
for the naan chips:
2 Naan flatbreads, cut into triangles
2 tablespoons olive oil
salt and pepper to taste
Directions:
for the queso:
Place 1 1/2 cups of the corn kernels in a food processor with 1/2 cup water. Puree until smooth and then strain to remove any excess water. Heat a skillet to medium heat, add the olive oil. Saute the poblano, shallot, the rest of the corn, and s&p for a couple of minutes. Add the corn puree and stir. Continue to cook for another couple of minutes. Sprinkle the pepper jack cheese to the mixture and stir until cheese is bubbling. Pour the queso into a serving dish and garnish with jalapenos, red onion, and cilantro. Serve with Naan chips.
for the naan chips:
Preheat oven to 400 degrees. Spray a baking sheet with non-stick cooking spray. Brush the tops of the Naan triangles with olive oil and sprinkle with s&p. Bake for about 10 minutes or until golden and crisp. Remove from oven and let cool slightly.
adapted from Food and Wine Magazine
All images and text ©