foodie fridays: easy bourbon caramel apples with chocolate chip brownie brittle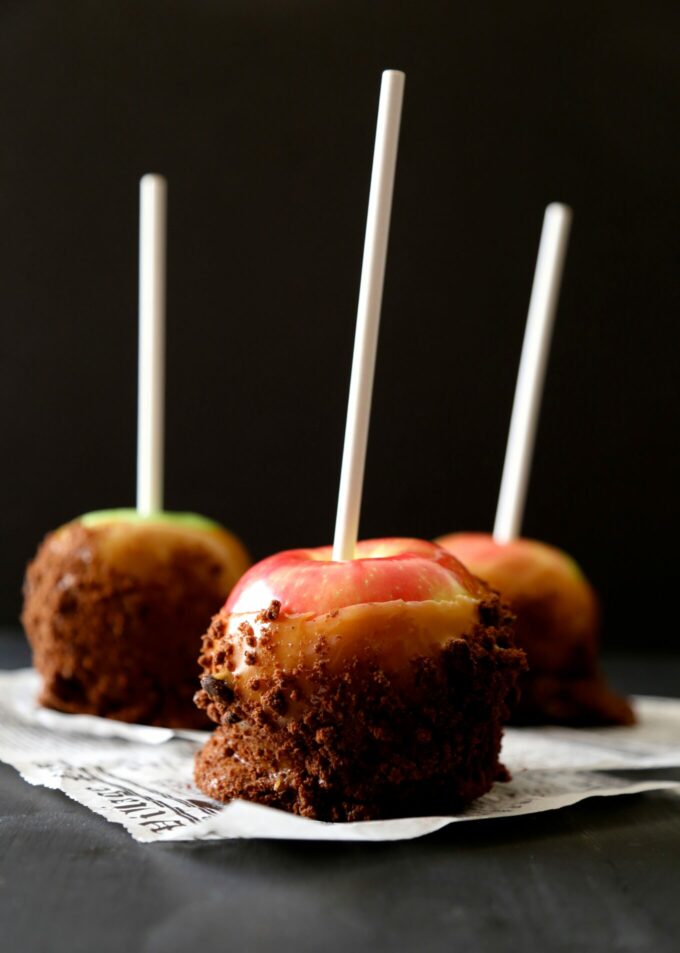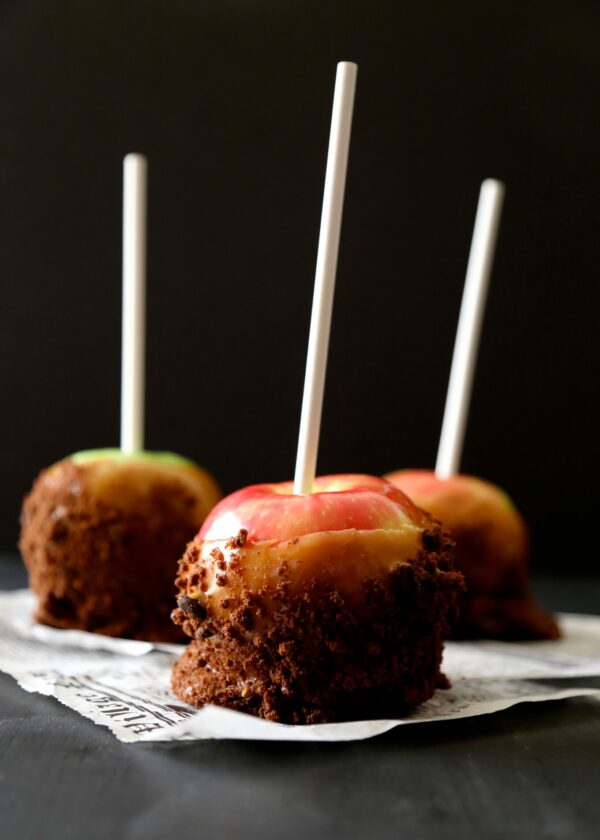 I feel like a late bloomer.
Not in the hormonal sense because Lord knows, my bra size was a 36C in 7th grade. TMI?
I remember 7th grade being all kinds of awkward town USA population me. I would spend so much energy on trying to look perfect, which was a huge joke because the style back then was Nirvana grunge. The thought that I had to have perfectly curled hair while sporting a flannel shirt was ridic. Drama Queen.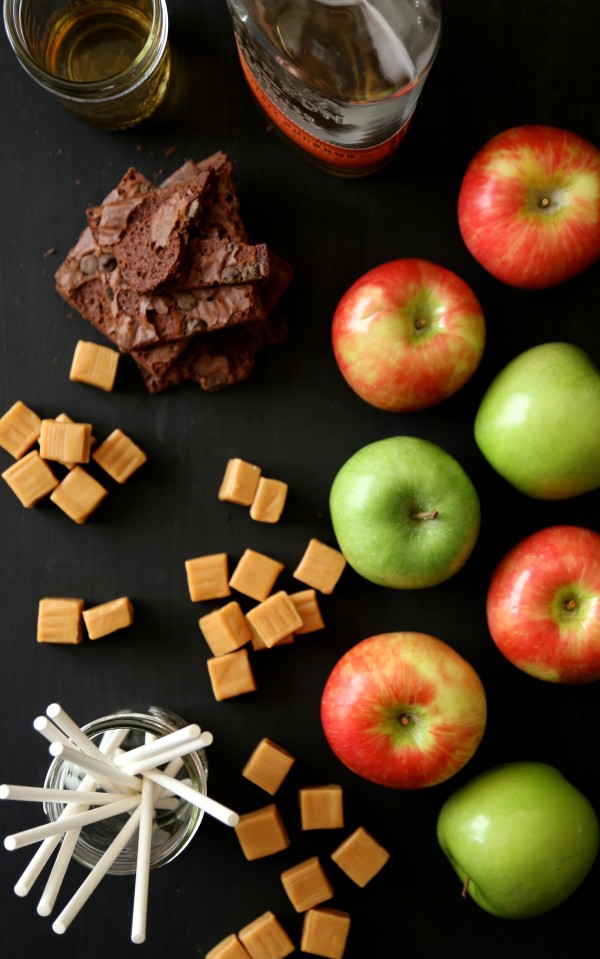 Wait. Isn't flannel back in? No? Maybe? I can never keep up. Sometimes I walk into Forever 21 just to see what "the young, hip kids" are wearing. After five minutes of walking around the store talking out loud to myself, "What f*%k is that? I would have to paint that on my thighs. Where do you put your crotch?" I sigh and bolt to LuLulemon for the latest version of yoga pants.
Shoot. Where was I? Oh, yes, blooming. Late blooming that is.
I was thinking last week about certain things one should make in the kitchen, especially during fall. I've covered pumpkin muffins, Halloween spicy fig cake, pumpkin skillet cookies, and apple bourbon sangria. But after scrolling through the 3,936 options on Pinterest for pumpkin bars, I spotted a caramel apple. "DUDE. You've never made caramel apples.", I told myself. "Like, I know DUDE", I responded.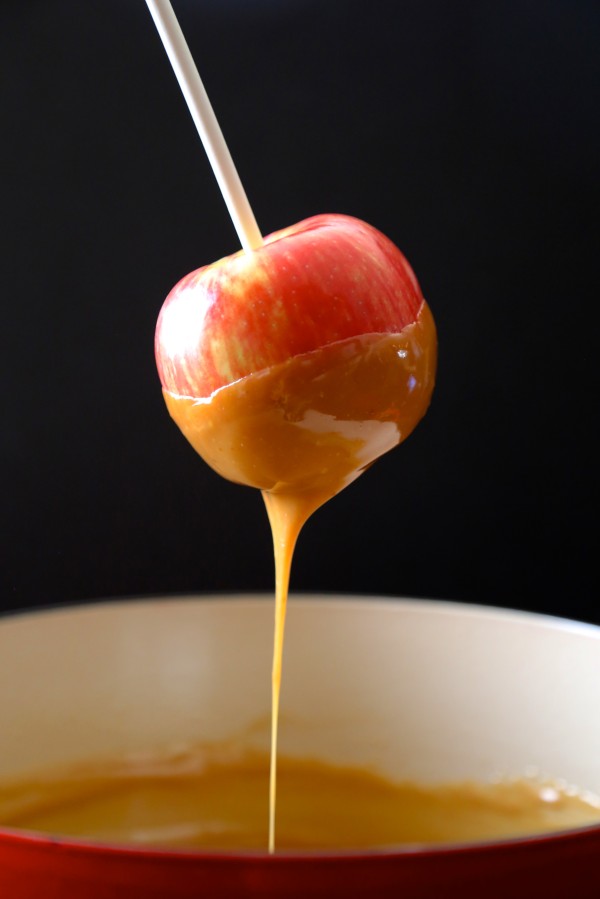 After a 12 second conversation with myself, I decided I needed to action the caramel apple. Now, this recipe does not require the whole thermometer (a.k.a potentially burning down your house). Simply melt some caramels, add bourbon, milk, stir, and dip. But! Don't forget the most epic part, crushed chocolate chip brownie brittle, yo! You can really dip the caramel apples into whatever you want, but why not brownie chunks? Am I right?
Dave Grohl gives it two drummer sticks up.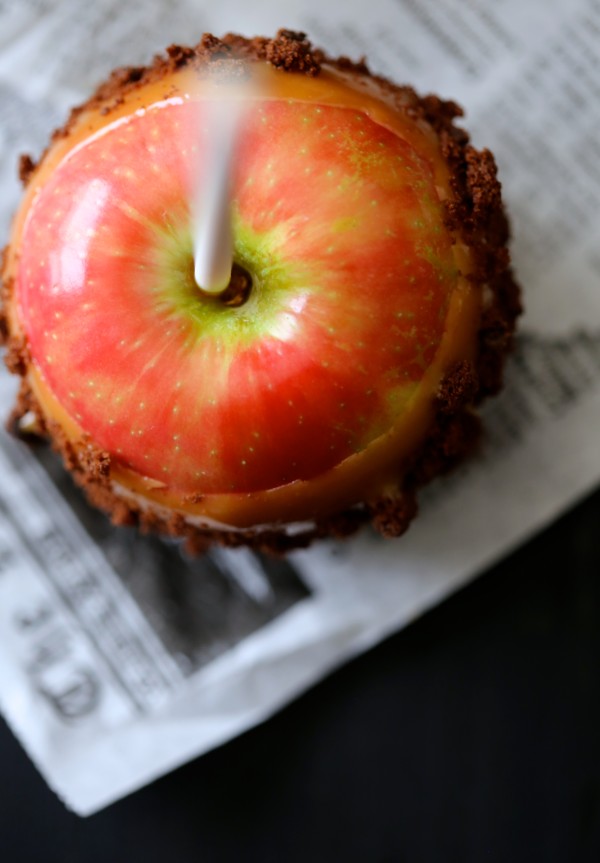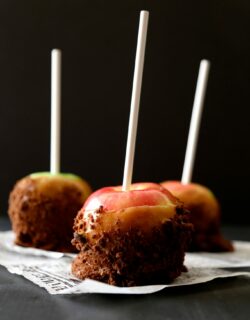 Easy Bourbon Caramel Apples with Chocolate Chip Brownie Brittle
Ingredients:
4 honey-crisp apples
4 granny smith apples
2 15oz packages caramels, wrappers removed
2/3 cup unsweetened condensed milk
2 tablespoons bourbon
4 cups crushed chocolate chip brownie brittle, crushed
8 candy sticks
Directions:
In a large dutch oven, add the caramels, milk, and bourbon. Bring to a medium heat and continue to stir careful to not burn the bottom. Make sure to stir often, turn heat to low.
Meanwhile, lay out a piece of parchment paper. Place apples on parchment paper, remove stems, and poke tops with candy sticks. Next, place crushed brownie brittle into a large bowl. Take an apple and dip it into the caramel covering the apple. Then dip the caramel apple into the crushed brownie brittle. Roll it around so it's covered well. Place covered apple back onto parchment paper to set. Repeat process with remaining apples!
All images and text ©