foodie fridays: egg sandwich with balsamic roasted brussels sprouts & lemon aioli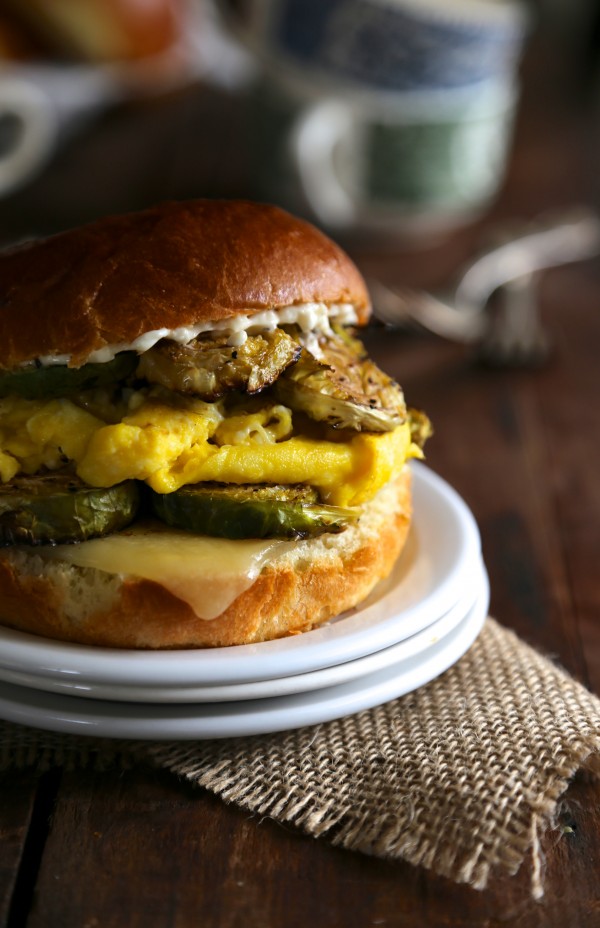 Talk about good timing.
Phew!
Wait. Are you totally one of those people that always have good timing? I knew it!
My brother-in-law, Scott, is someone I completely envy because he is always at the right place at the right time. Like if he could bottle a little bit of his good juju and sell it, he would make millions. Scott, did you hear that?! Millions!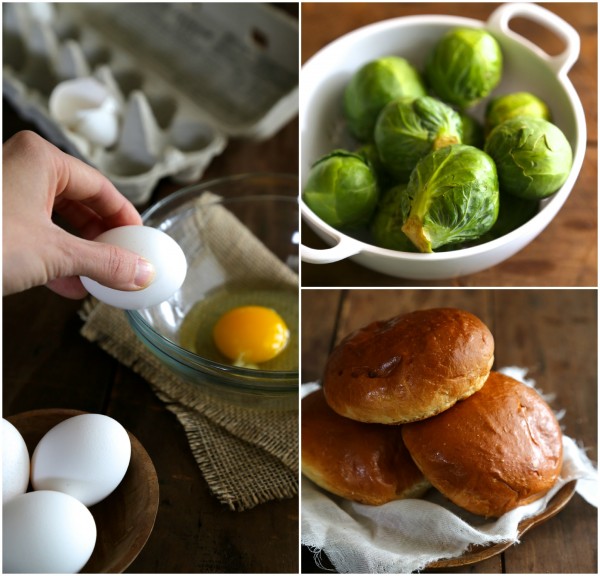 Since I can't give you bottled juju, the next best thing is solving your weekend brunch decisions. I frequent a local cafe/bakery called The Wooden Spoon almost every weekend because I am obsessed with getting gourmet food that doesn't require a reservation or have over-priced mimosa bars.
Don't get me wrong, I love sitting around with a group of friends over cocktails discussing the previous night's shenanigans. But most weekends, I enjoy sipping coffee, eating an egg sammie, and catching up on the news at home. And I just realized, with that statement, I am officially 86 years-old.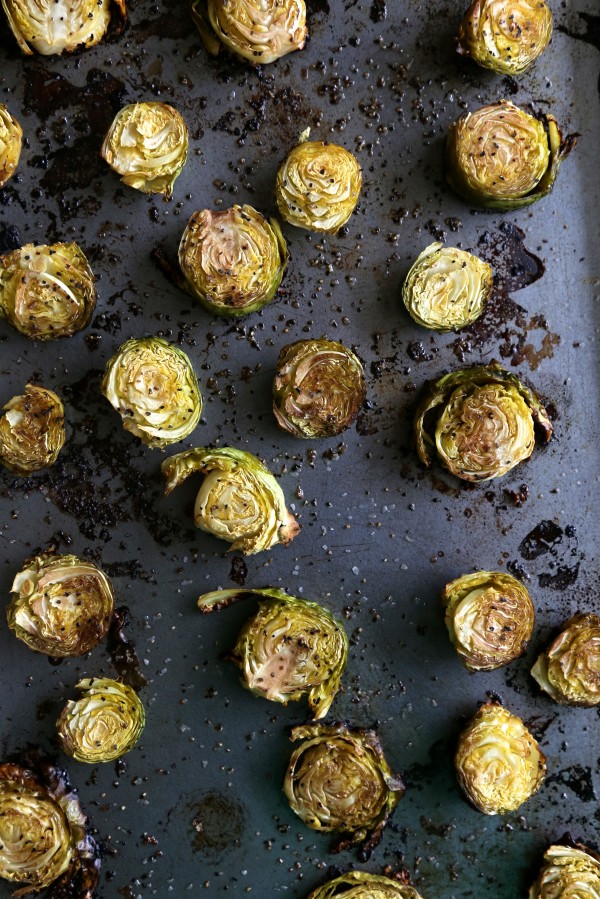 Anyways, The Wooden Spoon has a killer egg sandwich. Between the brioche bun, bacon and cheese, you just can't beat it. But! It wasn't until they added roasted brussel sprouts to their special of the day that my mind was completely blown. .
The thought of brussel sprouts in the morning sounds major bonkers, but let me tell you it works! Especially sandwiched between two buttery brioche buns and lemon aioli slathered on top. Forget.about. it.
Now, about that bottled juju…….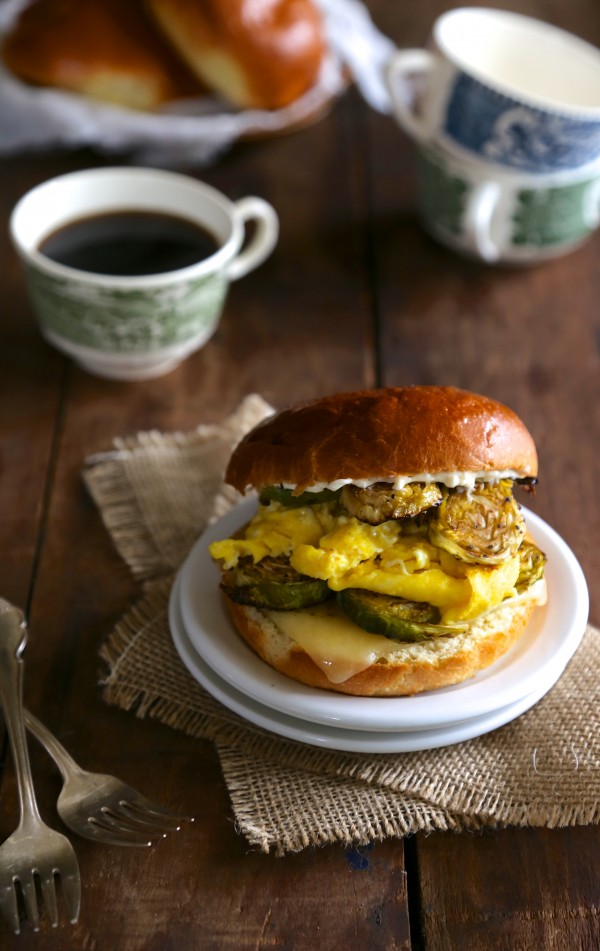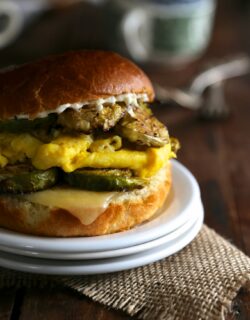 Egg Sandwich with Balsamic Roasted Brussels Sprouts & Lemon Aioli
Ingredients:
for the egg sandwich:
4 large eggs
1 tablespoon half-n-half
2 slices pepper jack cheese
2 brioche buns
for the brussel sprouts:
2 cups brussel sprouts, sliced
1 tablespoon balsamic vinegar
1 tablespoon olive oil
salt and pepper to taste
for the lemon aioli:
1 cup mayonnaise
squeeze of lemon juice
1 teaspoon lemon zest
1 garlic clove, minced
salt and pepper to taste
Directions:
for the egg sandwich:
In a bowl, scramble four eggs. Add half-n-half and stir. Preheat a skillet to medium heat and spray with non-stick cooking spray. Add eggs and cook until fluffy. Remove from heat.
for the brussel sprouts:
Preheat oven to 400 degrees. Spray a baking sheet with non-stick cooking spray. Place sliced brussel sprouts on the baking sheet. Drizzle slices with olive oil, balsamic vinegar, and salt and pepper. Roast for about 10 to 15 minutes or until golden brown. Remove from oven and set aside.
for the lemon aioli:
Mix all ingredients in a bowl. Place in fridge for at least 30 minutes to let the flavors combine.
to serve: take a brioche bun and spread the lemon aioli on both the top and bottom of the bun. Place pepper jack cheese and bottom bun. Top with cheese with scrambled eggs, roasted brussel sprouts, and bun top.
All images and text ©