foodie fridays: ginger muffins with dark chocolate glaze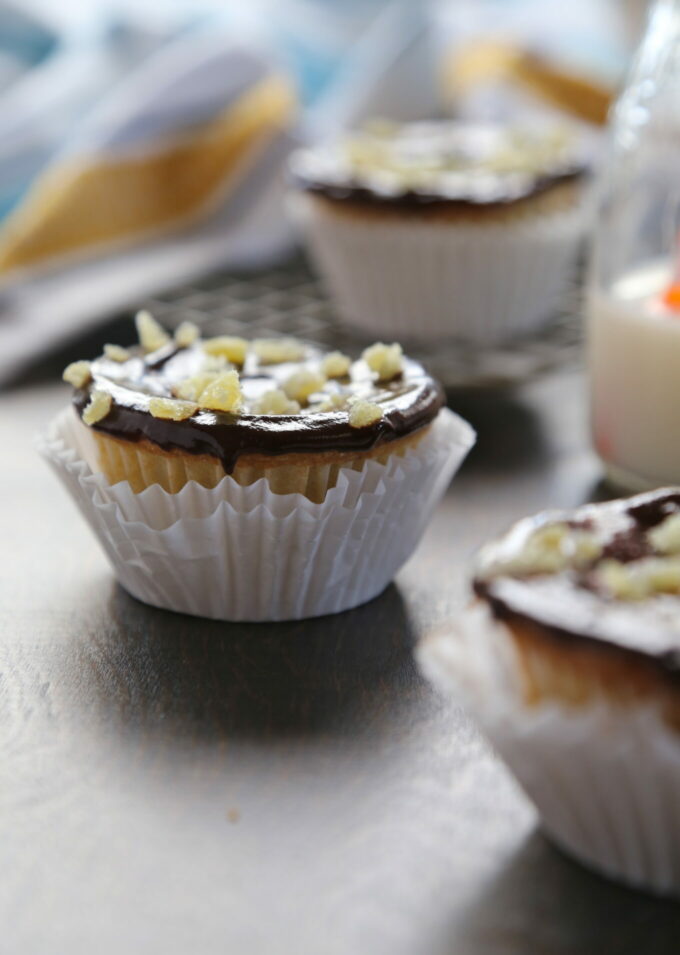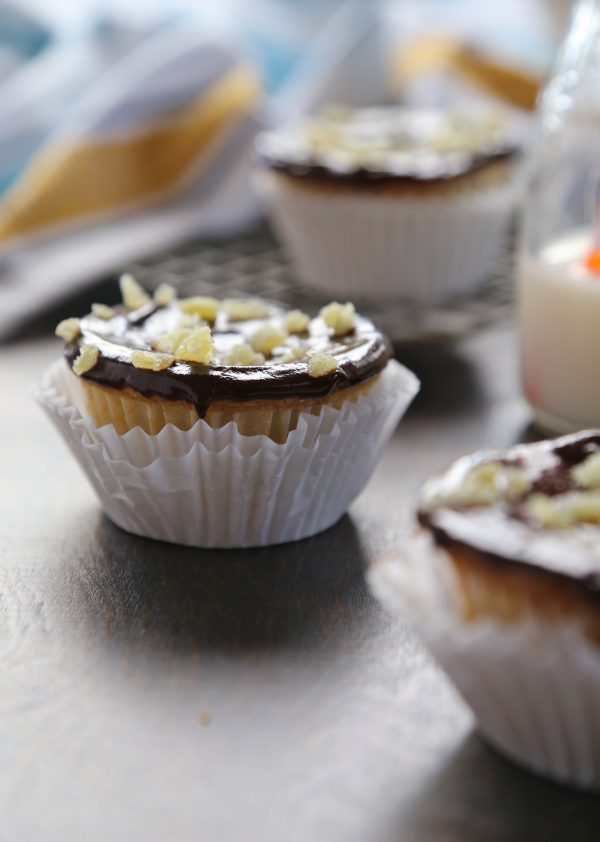 Currently, Mr. B is Moscow.
Moscow, Russia that is.
Wait. Is there any other Moscow named cities on this planet? Maybe at one point there was. Maybe the KGB got to them before the town hall voted in favor?  I dunno.
What I do know, I've never been Russia. When I think of Russia, I imagine all the ladies are named Natasha and the men, Borris. They wear giant, obnoxiously large fur hats and drink vodka as if it's water. In case you are wandering, two of those statements are factual according to Mr. B.
He also says the Russians have different vibe. He said the people are nice, but not warming like Midwestern farmers. They love music and have a pretty decent foodie palate. And no, he has not ordered a Moscow Mule yet. That's like going to Ireland and ordering an Irish car bomb. You don't mess with Russian juju.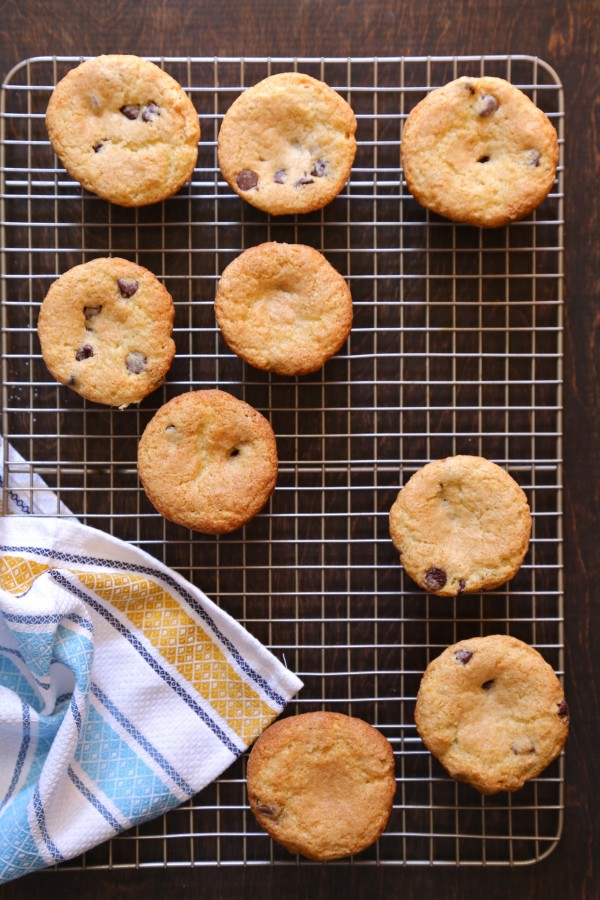 So, while Mr. B braves the Siberian cold and learns to speak Russian ( "Nahz-drove-iya" means "To your health!"), I thought I would brave the baking world and whip up a batch of gingerbread muffins with dark chocolate glaze. Autumn to me screams ginger and chocolate.
Okay, and pumpkin. Jeeeez….tough crowd.
Ginger definitely has a commanding presence. But if you are little hesitant about making friends with a "ginger", I highly suggest you try this dialed back muffin version. The ginger in these muffins don't dominate, but still provide warmth to warm your tummy and toes.
The best thing about these muffins, besides the chocolate glaze, they are KGB approved.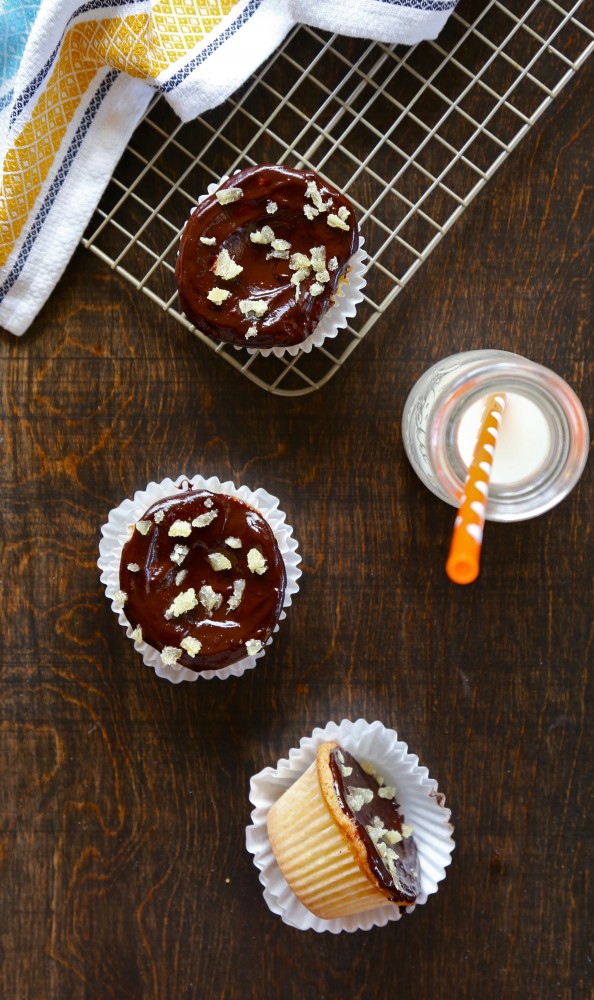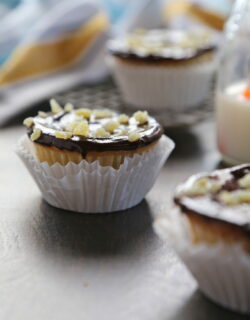 Ginger Muffins with Dark Chocolate Glaze
Ingredients:
for the muffins:
1 1/2 cups all-purpose flour
2 teaspoons baking powder
1/2 teaspoon baking soda
1/2 teaspoon salt
1 cup granulated sugar
1 stick unsalted butter, melted, cooled
1/3 cup buttermilk + 2 tablespoons
2 large eggs
2 teaspoons pure vanilla extract
1 cup dark chocolate chips
1 tablespoon crystallized ginger, + more for garnish
for the chocolate glaze:
1/2 cup dark chocolate chips
2 tablespoons butter
2 tablespoons corn syrup
2 teaspoons hot water
Directions:
for the muffins:
Preheat oven to 350 degrees. In a medium bowl, mix all the dry ingredients. In another medium bowl, mix together sugar, butter, buttermilk, eggs, and vanilla exact. Add dry ingredients to wet ingredients a 1/3 at time until the flour has been incorporated. Stir in the chocolate chips and crystallized ginger.
Line a 12 cup muffin tin with cupcake liners. Take an ice cream scoop, and scoop out the batter and fill each liner. Bake for about 15 minutes or until you insert a toothpick and it comes out clean. Remove from oven and set aside to cool on a wire rack.
Once the chocolate glaze has slightly cool, take a knife and spread some of the glaze on top of the muffin. Garish with a sprinkle of crystallized ginger!
for the chocolate glaze:
In a medium saucepan, add chocolate, butter, and corn syrup. Melt over low heat, stirring so it doesn't burn. Add a teaspoon of water to thin it out. Set aside to cool slightly.
adapted from food and wine magazine
All images and text ©