foodie fridays: mini chocolate brownies with peppermint frosting & white chocolate popcorn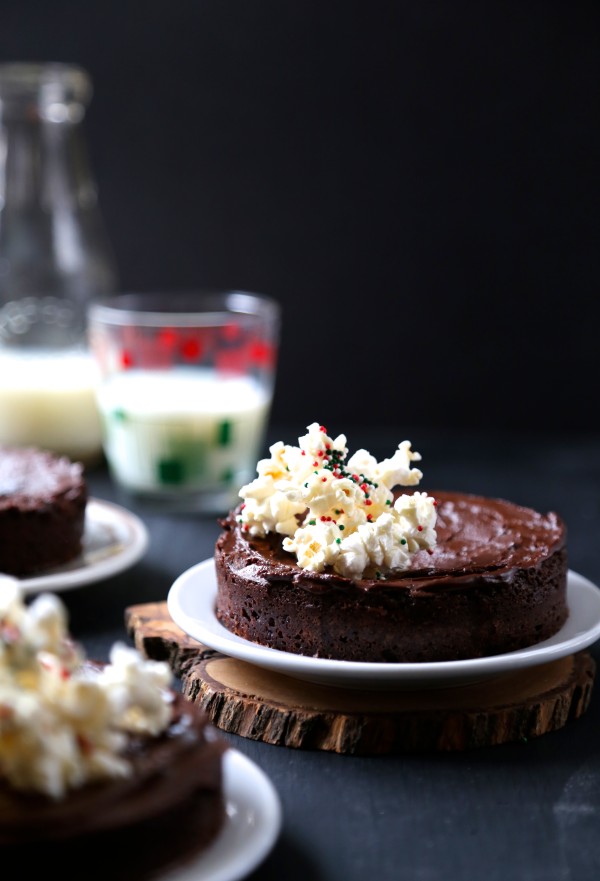 Finally.
For once I am ahead.
What felt like a Sandlot F-O-R-E-V-E-R mixed with a baby Jesus miracle, I am 78.97% done with my Christmas shopping. Can I get whoop, whoop, whoop?
Even though this list isn't 100% completed, my 2013 and 2012 self are currently backwards high-fiving and getting a head start on our Mean Girl's dance to Jingle Bell Rock. See, in the past I would procrastinate, procrastinate, and procrastinate to the point where Mr. B started a little tradition where we would shop for everything on XMAS Eve. GASP!
However, you'd be surprised at the creativity one gets when the Christmas clock is ticking. Plus, there are always mega deals so things could be worse. But! When you have nieces and nephews that pop up at a faster rate than weed shops in Denver, you have a problem. So, this year, Mr. B and I joined forces with Amazon Prime and can safely say, no one will be getting fruitcake this year. Phew.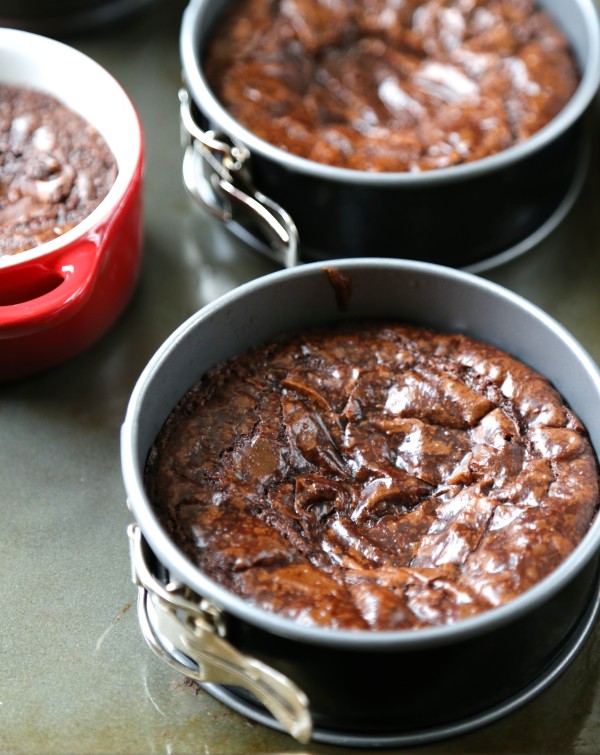 Ooops! Before I forget, can we talk for 2.789349876532 seconds about these mini brownies? Y'all know that I am totally on team brownie and cake when it comes to dessert. So, with peppermint in the full jingle swing, I figured it was time to bust out another recipe. This recipe is a take on these Chocolate Brownies with Peppermint Icing from last season, but this time, I bedazzled them with some white chocolate popcorn and sprinkles. Plus, mini is always better. Am I right?
Now, someone cue the music, "Jingle Bell, Jingle Bell, Jingle Bell Rock, SLAP!"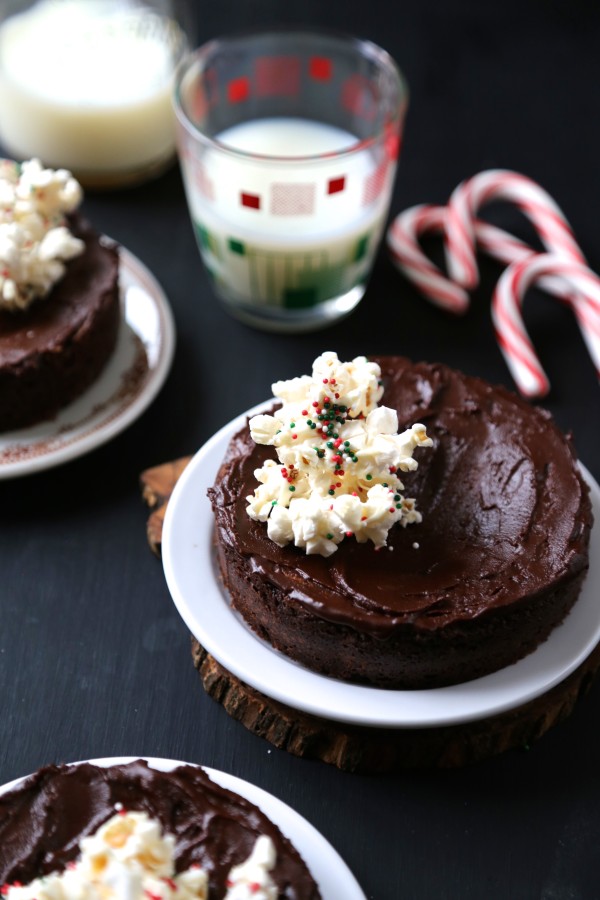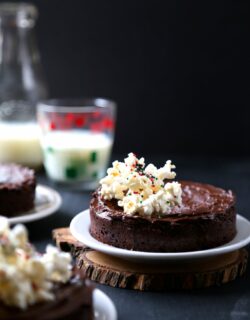 Mini Chocolate Brownies with Peppermint Frosting & White Chocolate Popcorn
Ingredients:
for the brownies:
1 stick unsalted butter, room temperature
1 cup granulated sugar
4 eggs
1.5 cups Hershey syrup
1 cup all-purpose flour plus 2 tablespoons
1/2 teaspoon baking powder
1/4 teaspoon salt
1/4 cup chopped pecans
1/4 cup chopped walnuts
for the peppermint frosting:
1 cup semi-sweet chocolate chips
1 teaspoon peppermint extract
2 tablespoons unsalted butter, room temperature
2 teaspoons warm water
for the white chocolate popcorn:
1 bag regular popcorn, popped
1 cup white chocolate chips
sprinkles, garnish
Directions:
for the brownie:
Preheat oven to 350 degrees. Cream butter and sugar together. Add eggs one at a time. Add flour,baking powder, and salt. Stir to combine. Add syrup and nuts. Divide batter into four to six mini cake pan molds. Bake for 40 to 45 minutes or until a toothpick comes out clean. I would check around 30 minutes to make sure everything still looks good. Let cool and then top with icing and popcorn.
for the peppermint frosting:
In a medium saucepan over low heat, combine chocolate chips, peppermint extract, and butter. Melt until smooth. Add water to thin out the icing. Pour over brownies that have cooled.
for the white chocolate popcorn:
Place a large piece of parchment paper on the counter top and spread popcorn in an even layer. Meanwhile, place white chocolate chips into a microwave safe bowl and put it into the microwave on medium-high for about two minutes. Stir and if needed, do another minute. Once melted, take the back of a spoon, dip it into the melted white chocolate and lightly drip over the popcorn until all the chocolate has been used. Sprinkle the sprinkles on top of the popcorn.
All images and text ©