foodie fridays: pumpkin cupcakes with maple frosting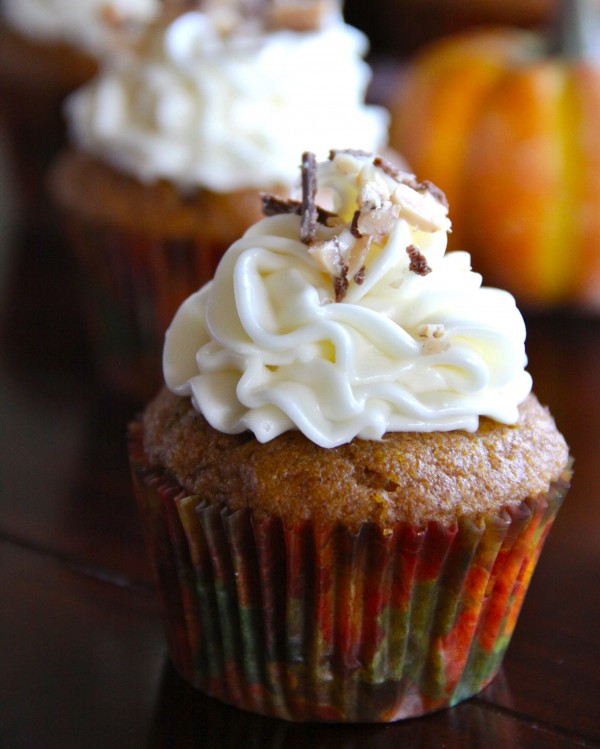 Growing up, I loved to play make believe.
There wasn't a blanket, table, Barbie, or Fisher Price cash register that wasn't used in my so called "productions." I loved performing. Letting my imagination run wild. It was where I found my truest self.
A few of my favorite productions revolved around playing bank, office, or grocery store. There was something about playing with Monopoly money, organizing pens, and punching numbers on a cash register that put a twinkle in my eye. My little brother, bless his heart, was my assistant in these make believe productions whether he liked it or not. But! I will give my brother credit because he had quite the imagination too.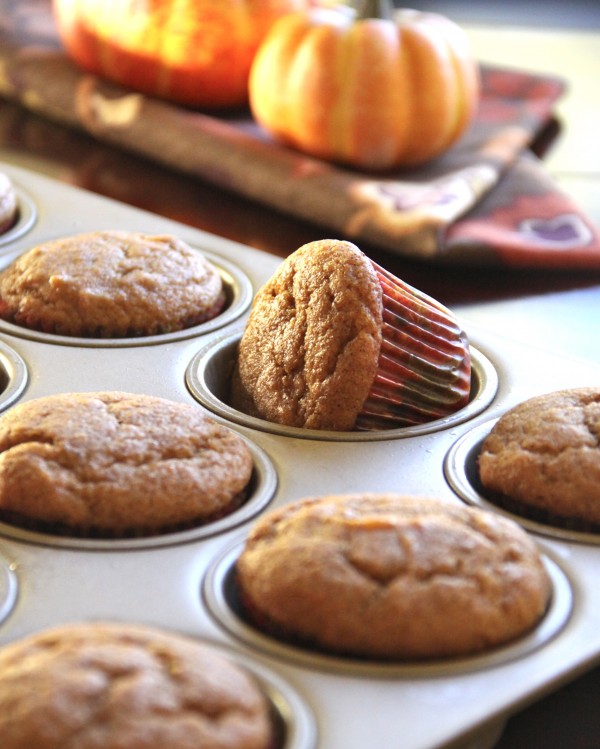 One moment I would be scanning groceries and the next, he shouts, "HOT LAVA! We need to make a break for the couch to escape!" After we reached safety, we would make capes out of blankets and fly into the dining room escaping the volcano's destruction.
Aaahh…those were the days.
Even though I miss spending the majority of my day escaping molten hot lava and playing bank teller, I would hate to miss out on reality because these pumpkin cupcakes with maple frosting are 100% legit.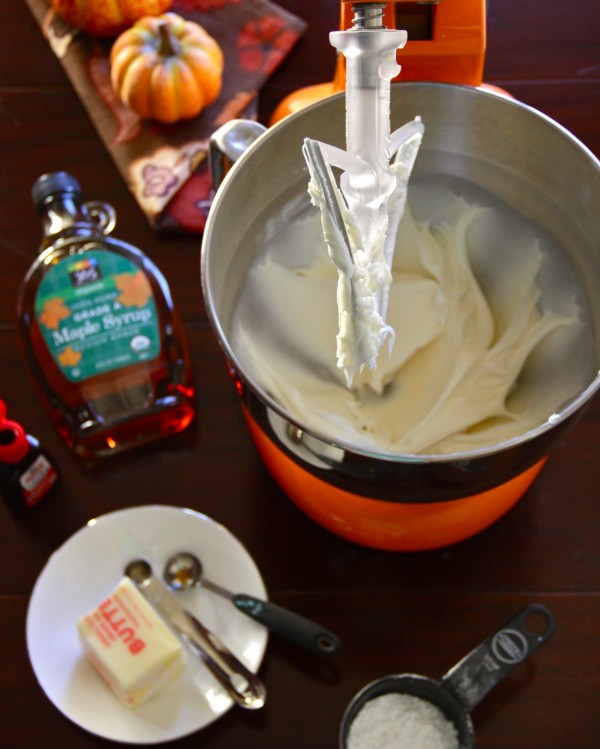 You can't go wrong with cinnamon, nutmeg, and pumpkin puree. I would swim in pumpkin puree if you asked me to. Okay, that may get weird and a little orang-y, but still! Fall equals pumpkin. Pumpkin equals fall. And if you slapped some sugary, cream cheese frosting with a splash of maple syrup on top of those pumpkin cupcakes…well, you would have a fall explosion.
If I were you, I would wear a cape when you ate these. Don't say I didn't warn you.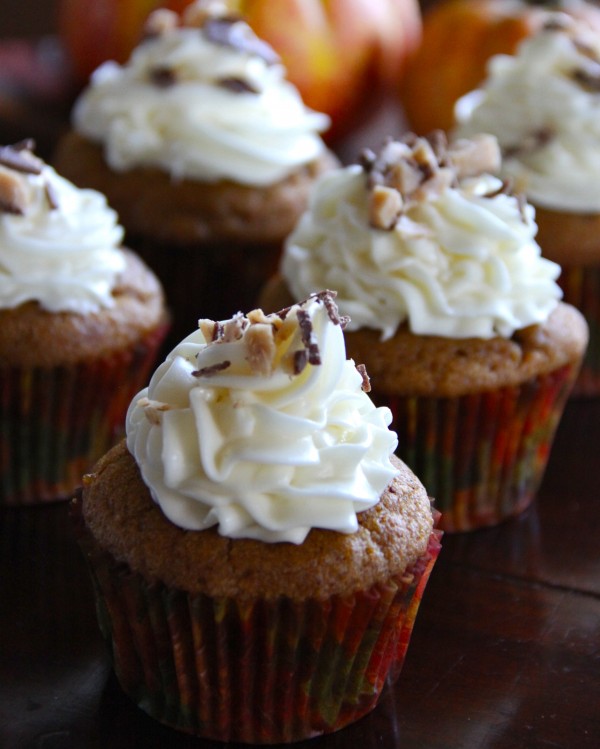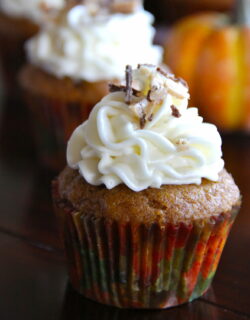 Pumpkin Cupcakes with Maple Frosting
Ingredients:
for the cupcakes:
1 cup all-purpose flour
1 teaspoon baking powder
½ teaspoon baking soda
½ teaspoon kosher salt
1 teaspoon ground cinnamon
½ teaspoon ground ginger
½ teaspoon ground nutmeg
2 large eggs
1 cup canned pumpkin purée
½ cup sugar
½ cup light brown sugar
½ cup vegetable oil
for the maple frosting:
6 ounces cream cheese, room temperature
3 tablespoons unsalted butter, room temperature
¼ teaspoon maple syrup
½ teaspoon vanilla extract
2 cups confectioners' sugar
½ cup Heath bars, chopped, garnish
Directions:
for the cupcakes:
Preheat the oven to 350 degrees. Spray muffin tins with non-stick cooking spray and line with festive muffin liners. In a medium bowl, mix together flour, baking powder, baking soda, salt, cinnamon, ginger, and nutmeg. In stand mixer, whisk together eggs, pumpkin, sugar, brown sugar, and vegetable oil. Add the flour mixture to wet mixture a 1/3 at a time until well combined.
Scoop out batter with an ice cream scooper and fill muffin pan about 3/4 of the way full. Bake for about 20 to 25 minutes or until golden brown. Set aside to cool.
Spread the maple frosting on the cupcakes and sprinkle with chopped toffee bits. DEVOUR!
for the maple frosting:
In the bowl of an electric mixer fitted with the paddle attachment, cream the cream cheese and butter. Stir in the maple syrup and vanilla extract. Slowly add the confectioners' sugar and mix until smooth. Lick bowl immediately.
recipe from Ina Garten
All images and text ©