foodie fridays: slow cooker indian spiced short rib tacos with cucumber raita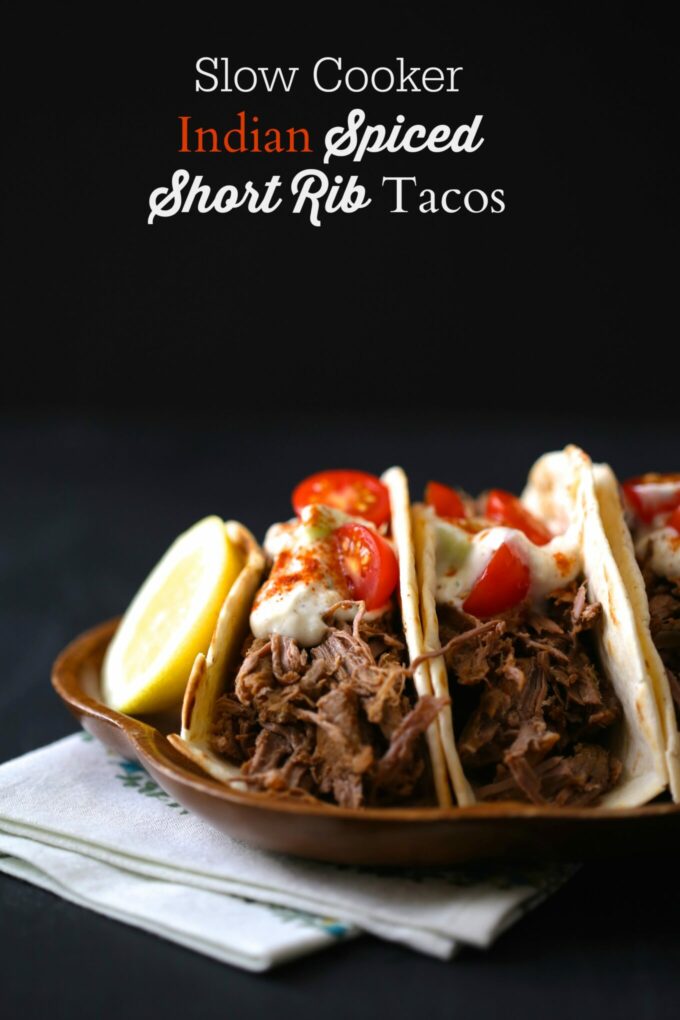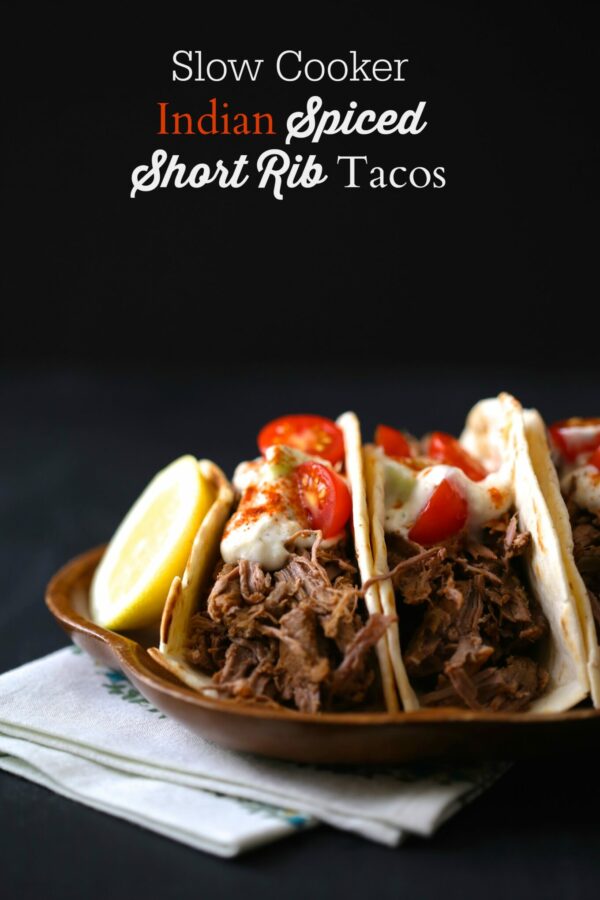 To speak two languages.
One would need proper schooling.
In high school, I took Spanish, but got bored. I always wanted to learn French or Russian because the accents sounded so cool.  But the second language I am talking about is of the technology tongue. I recently read an article called "What It Feels Like to Be the Last Generation to Remember Life Before the Internet" and the author makes the interesting point that I already speak two languages!  My curiosity was peaked.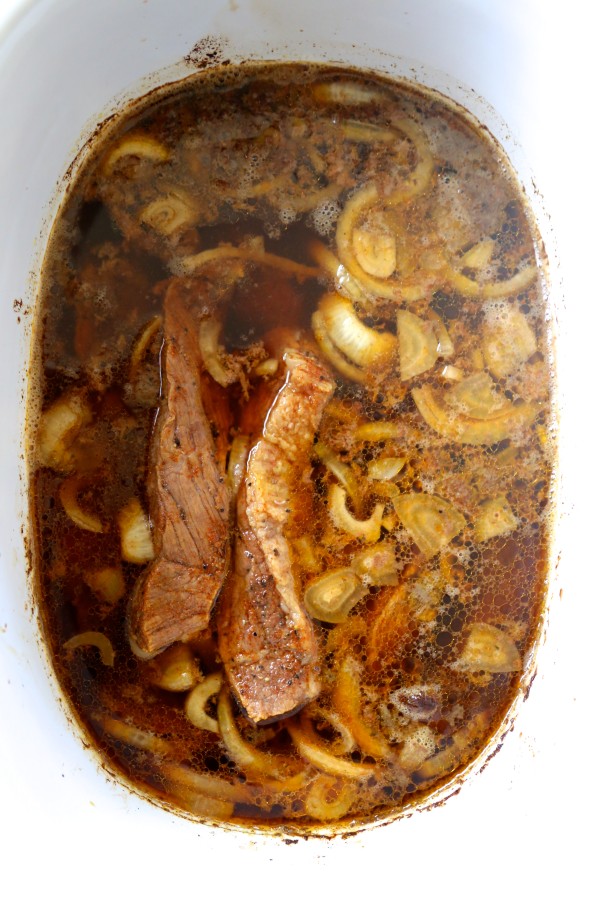 I was born in 1983 and do remember a world where the computer wasn't the center of connection. On road trips, I would stare out the window and ask my father a million "why" questions. I phoned a friend to ask if we could hang out. And I looked up restaurants in a phone book not knowing if it was a good or bad place. Life was truly different.
Now, post dominant-Internet world, I speak to my friends on my phone via a text, I entertain myself with an iPad on a road trip and use Urban Spoon to quickly find a great restaurant. The author points out that though I speak the language of the past, I also speak a future language; the language of communicating via technology. What do you think?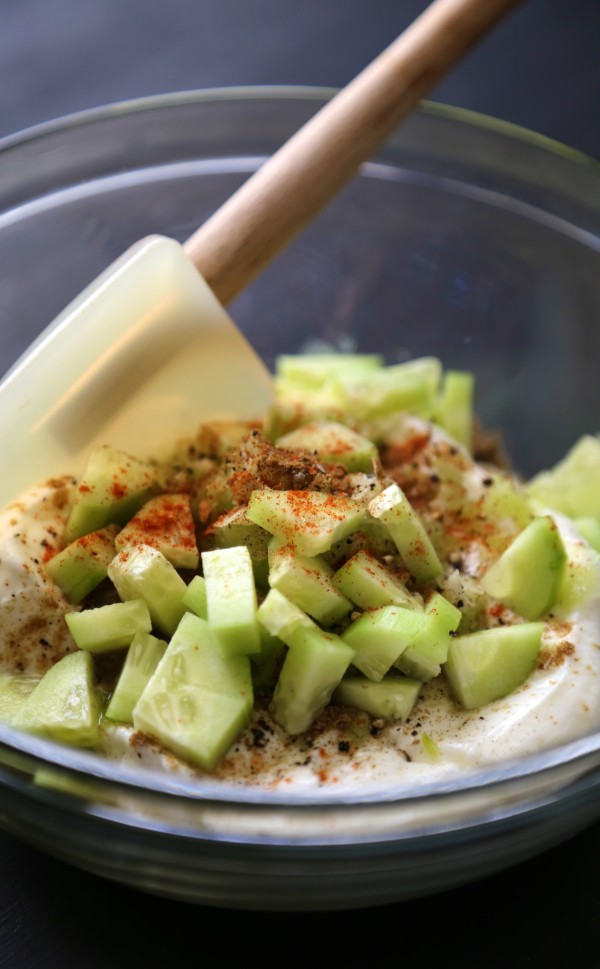 You're probably thinking, what does this have to do with Indian tacos? Not a darn tooting thing. I guess I never thought to learn Hindi. Even though I have never been to India, although some day hope to, I think they would give these tacos a thumbs up.
Between the turmeric spiced short ribs topped with a refreshing cucumber raita, it's total world travel sans the jet leg.
If you'll excuse me, I have to get on the "Interwebs" to purchase a phone book.
That's not right.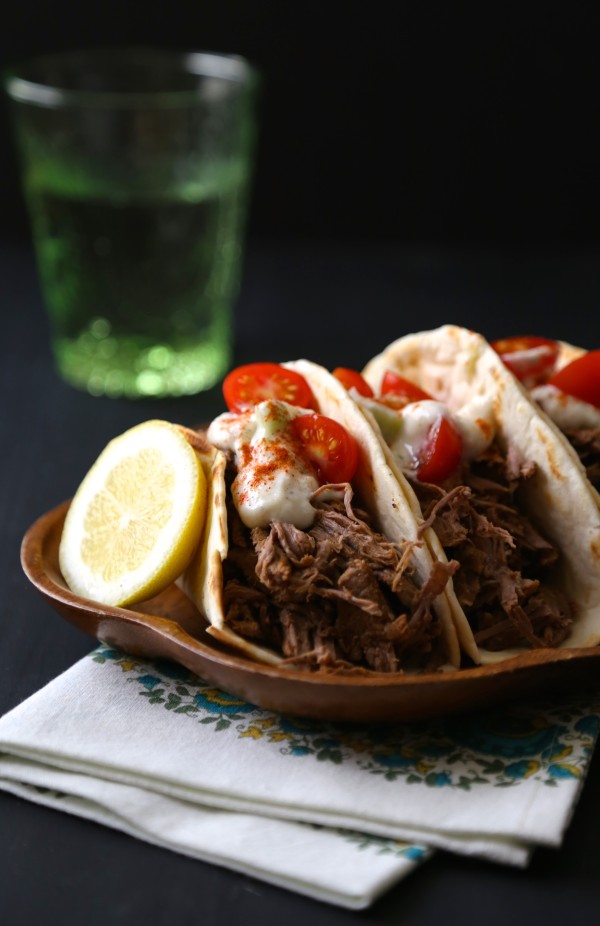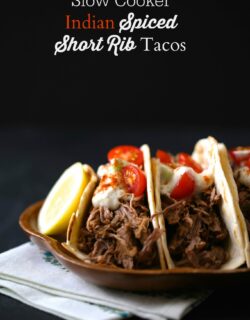 Slow Cooker Indian Spiced Short Rib Tacos with Cucumber Raita
Ingredients:
for the short rib tacos:
1 tablespoon chili powder
1 teaspoon cumin
1 teaspoon paprika
1 teaspoon turmeric
1 teaspoon garlic powder
2 pounds boneless beef short ribs
2 garlic cloves, minced
1 tablespoon fresh ginger, grated
1 yellow onion, sliced
4 cups beef stock
8 flour tortillas
grape tomatoes, halved, garnish
salt and pepper to taste
for the cucumber raita:
2 cups Greek Yogurt
1/2 cup grated cucumber
1/2 cup cucumber, diced
1 garlic clove, minced
1/4 cup cilantro, chopped
Squeeze of lemon juice
1 teaspoon cumin
Dash of paprika
salt and pepper to taste
Directions:
for the short rib tacos:
In a bowl, combine the first five ingredients with some salt & pepper. In a slow cooker, place sliced onions, garlic, and ginger at the bottom. Next, place the short ribs on top of the onions and sprinkle with the spiced mixture. Flip ribs and sprinkle the other side with the remaining spice mixture. Pour beef stock into the slow cooker and set the cooker to low setting for 8 hours.
Once cooked, remove short ribs to cool slightly. Take two forks and shred the short ribs. Next, place desired short rib meat inside a tortilla, dollop tops with cucumber raita, and garnish with tomatoes.
for the cucumber raita:
In a large bowl, combine all ingredients. Place in the refrigerator for at least 30 minutes to let the flavors combine.
All images and text ©