individual pumpkin granola skillet cookie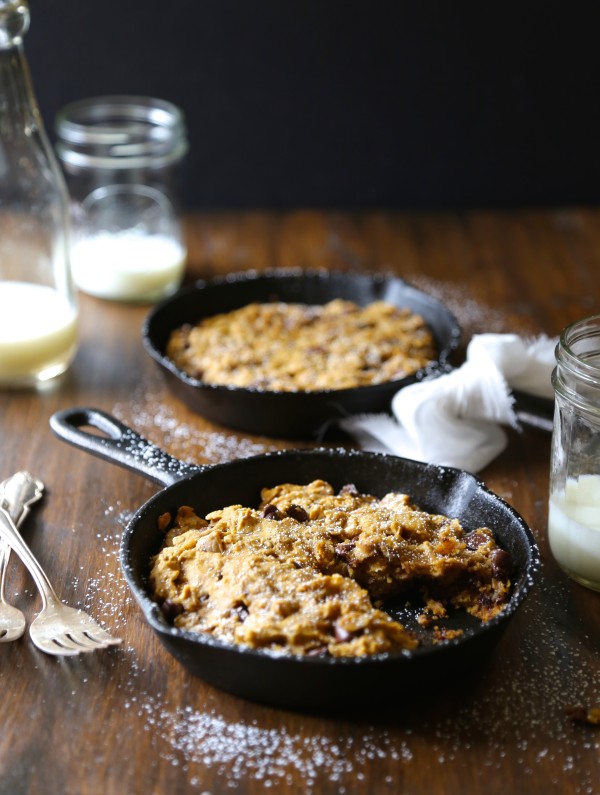 Remember the 90's?
Of course you do.
Wait. I am assuming you do. Please say you do? Because that means I can still pretend I'm sixteen and we can talk about all the important things that the movie Clueless taught us. Like, not having balls fly at your nose because it will totally ruin your social life. Or learning new words such as 'sporadically.'  Or my favorite, if you cut a bagel with a knife and fork, you will actually consume less carbs.
Besides learning the teenage moral ins, outs, and what-have you's from Clueless, I found this article and it talks about the fashion trends of the 90's. YOU GUYS are going to flip out. Remember platform flip-flops? Or wearing rhinestone bedazzled BEBE shirts? I do remember living in soffee shorts and owning 27 different colors. And dare I say, shopping at Limited Too! NOOOOOO!
With back to school in full effect, I thought the article was well timed. Who has their Jansport backpacks ready?!!
(crickets)
But besides just clothing, can we talk real quick about this insanely delicious, semi-healthy, fall-ready pumpkin granola skillet cookie? I realize that outside temperatures feel like summer still and the new "fall" wardrobe won't be making an appearance for at least another month, so why not get in the fall spirit with a little pumpkin?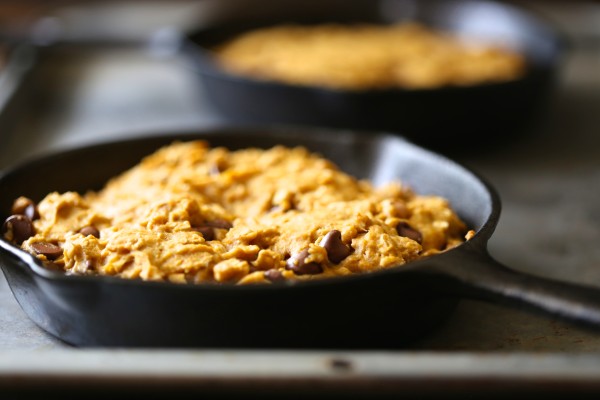 I realize I am that person right now. Pumpkin? After Labor Day? Already? Yes, Yes, and Yes. But it comes in small individual portions, which is the key to easing into fall-pumpkin craze. Plus, with some dark chocolate, walnuts, and a dusting of confectioners sugar, it's going to be the new go-to in snack for this decade. Which is what by the way?
Now, about breaking in those purple clogs…..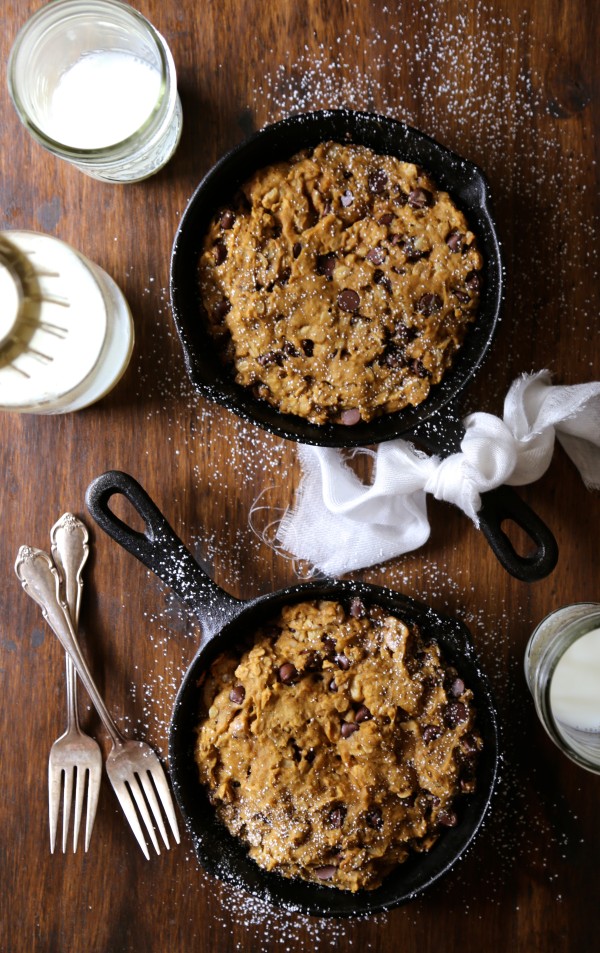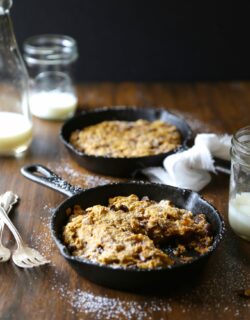 Individual Pumpkin Granola Skillet Cookie
Ingredients:
1/3 cup brown sugar
2 tablespoons vegetable oil
1 tablespoon unsalted butter, melted
1/2 teaspoon vanilla extract
1/4 teaspoon kosher salt
1/4 teaspoon baking soda
1/4 teaspoon nutmeg
pinch of cinnamon
1 large egg white
1/2 cup all-purpose flour
1/2 cup oats
2 tablespoons pumpkin puree
1/4 cup chopped walnuts
2 tablespoons dark chocolate chips
Confectioners sugar, garnish
Directions:
Preheat oven to 350 degrees.
Spray two six-inch skillets with non-stick cooking spray just in case. Combine brown sugar, vegetable oil, butter, vanilla extract, egg white, and pumpkin puree. In another large bowl, combine flour, salt, baking soda, nutmeg, cinnamon, oats, walnuts, and chocolate chips. Combine the wet and dry ingredients and divide batter evenly between the two skillets. Bake for about 15 minutes or until golden brown. Remove from oven and cool slightly. Dust with confectioners sugar.
recipe adapted from Cooking Light
All images and text ©