fried rice veggie bowls with tabasco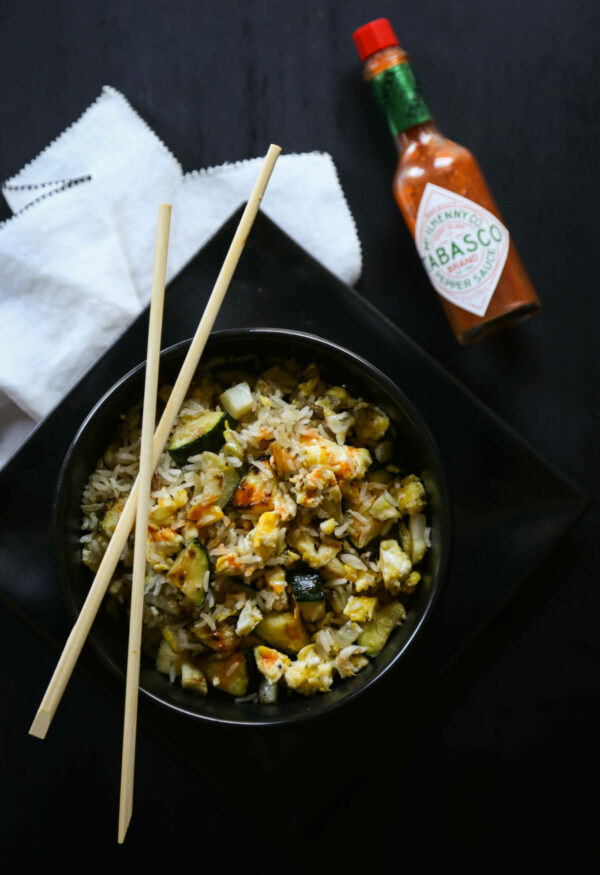 I have a soft spot.
Really, I do.
Yes, I have moments where I will sport a resting bitchy face. Don't judge. It happens to the best of us on the days when you want to punch a puppy and the only thing that will turn that frown upside down is two bottles of cab sav. You feel, me?
BUT! Most days I wear a smile, stroll down the street, and shower the world with sunshine and lollipops. The universe and I have quite the agreement these days. For every resting bitchy face, I owe someone 16 lollipops and a solid hour of Care Bear stare sunshine. Well, I am fresh out of sunshine and lollipops today, so I am going to have to share with y'all the next best thing, fried rice. Did I just see a smile?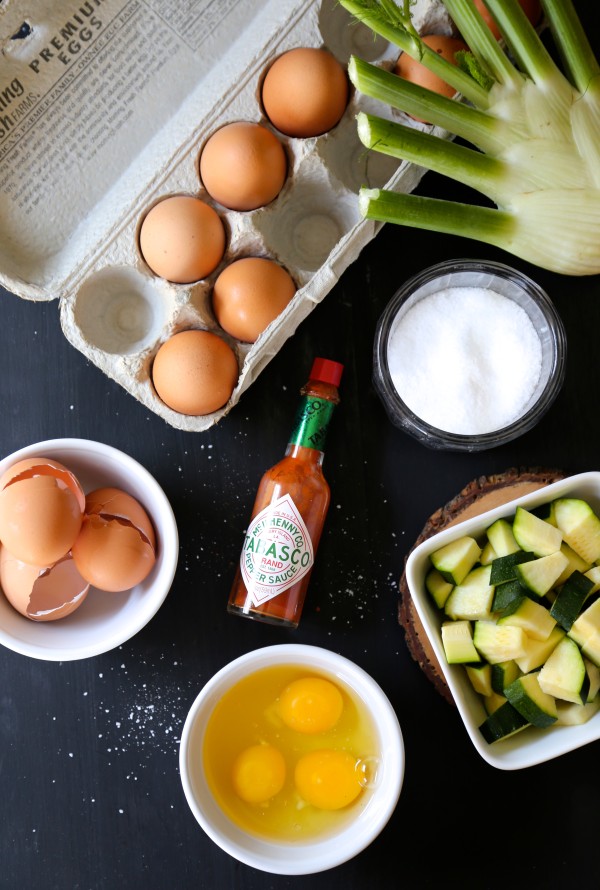 This version of fried rice comes with a few special ingredients. As a participant of the Tabasco 10 Ingredient Challenge, I was asked to come up with 5 recipes using only the ingredients list below. Whoa bessie.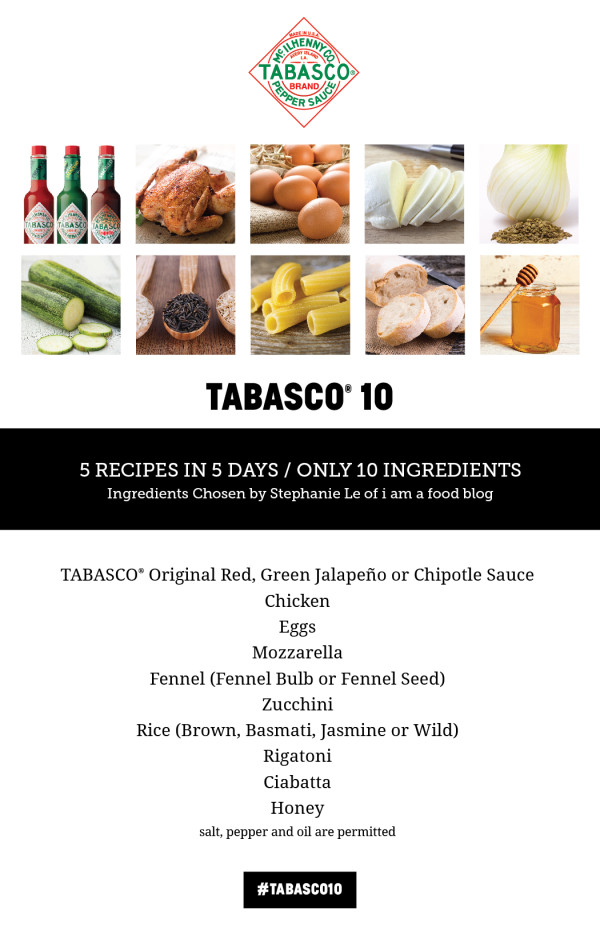 Not only is this fried rice super tasty, it comes together lickety-split. Jasmine rice, fennel, scrambled eggs, zucchini, and the star of this veggie bowl, Tabasco. If you are skeptical about the Tabasco in this dish, I say give it a try because it takes the whole recipe to another level. Once you go Tabasco, you never go back!
Now, who wants some fried rice and a side of sunshine?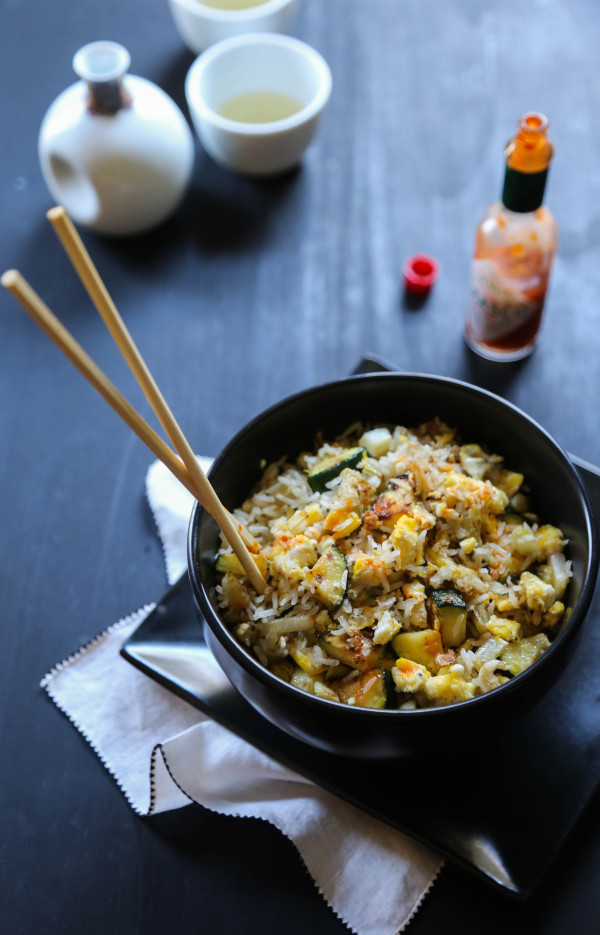 Make sure to check out the rest of the Tabasco crew and my kickoff recipe!
Crispy Chicken Slider with Fried Egg & Chipotle Tabasco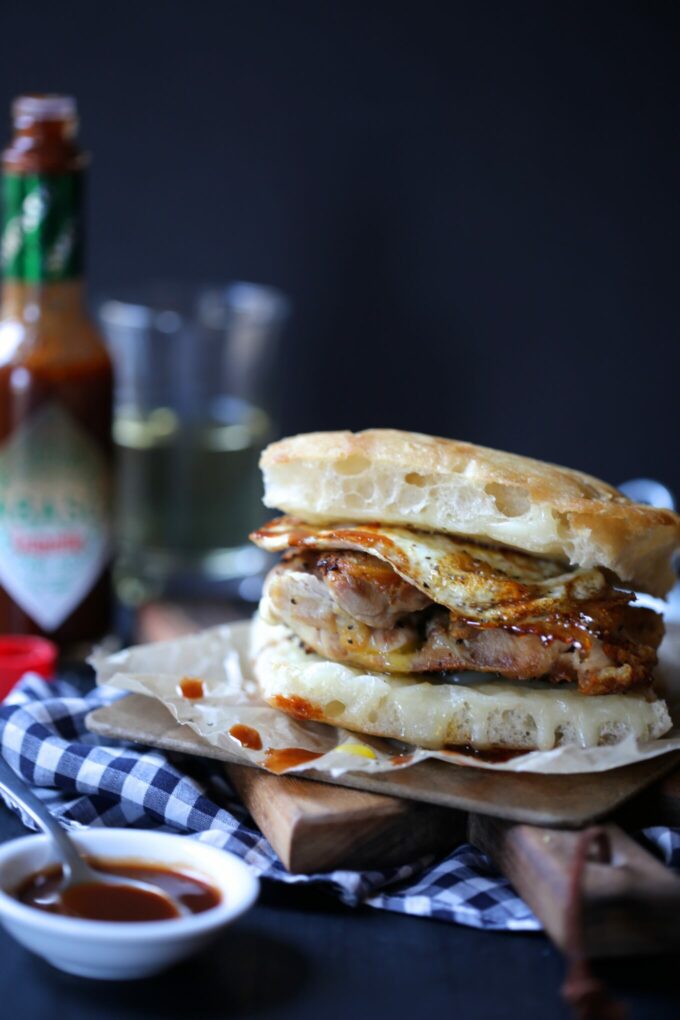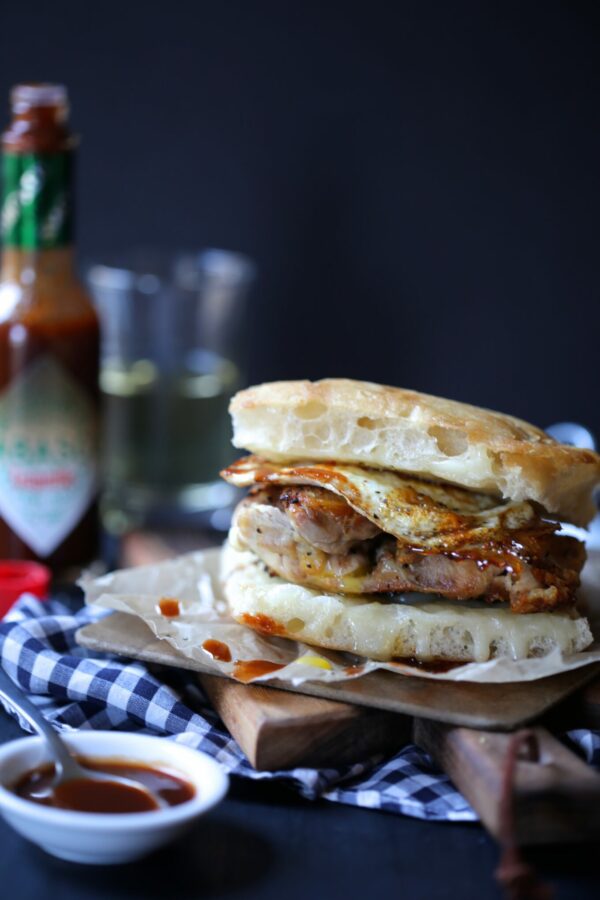 ***This post was sponsored by Tabasco. As always, all opinions expressed are 100% my own.***
Fried Rice Veggie Bowls with Tabasco
Ingredients:
2 cups Jasmine rice, cooked
4 eggs
1/2 cup zucchini, diced
1/2 cup fennel, sliced lengthwise
1 1/2 teaspoons Tabasco
1 cup cubed day old ciabatta
1/2 cup olive oil
1/4 teaspoon kosher salt
1/4 teaspoon course ground pepper
Directions:
Place rice in the freezer for about 15 minutes.
Preheat oven to 400 degrees. Place ciabatta cubes on the baking sheet and drizzle tops with 1 tablespoon of olive oil, 1/4 teaspoon of salt, and 1/4 teaspoon of pepper. Bake for about 10 to 12 minutes or until golden brown. Remove from oven and let cool slightly. Once cooled, place ciabatta cubes in a blender or food processor and pulse until fine. Set breadcrumbs aside.
In a medium skillet preheated to medium heat, add 1 tablespoon of olive oil to the skillet. In a bowl whisk eggs together and pour into skillet. Cook the eggs until fluffy, remove from skillet and place on a plate.
In a large skillet preheated to medium-heat, add 3 tablespoons of olive oil to the skillet. Add the zucchini and fennel to the skillet and saute veggies until softened about 5 to 5 minutes. Remove from skillet and set aside.
Remove rice from freezer. In the same skillet as the veggies, preheat the skillet to high heat and add 1/4 cup olive oil. Once to the point of smoking, add the cold rice and begin frying the rice. Move the rice around so it doesn't burn, but allowing it to get a nice, golden hue. Once the rice has started to brown add the Tabasco, veggies and scrambled eggs back in the pan. Stir to combine. Add more salt and pepper if desired.
To serve, place fried rice into serving bowls and garnish with breadcrumbs.
All images and text ©