grilled chicken flatbread with honey caramelized fennel & tabasco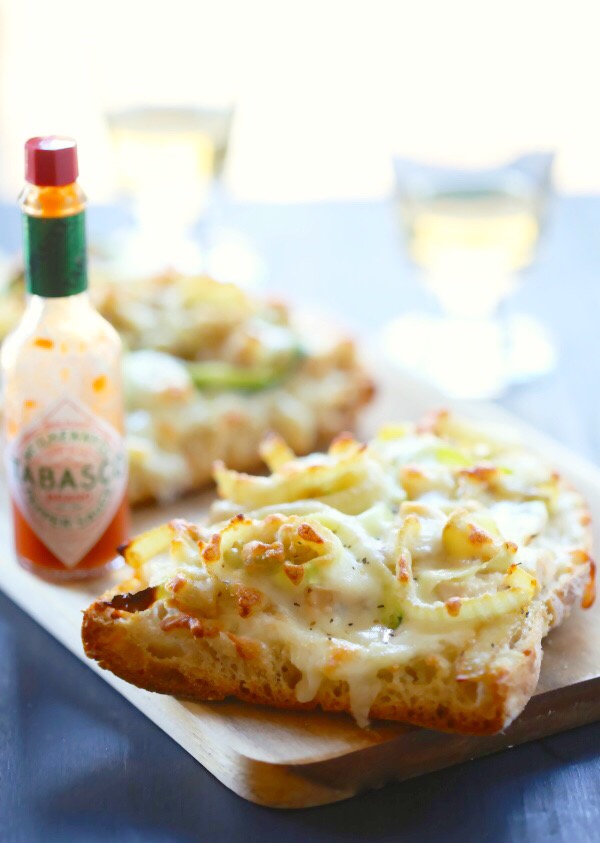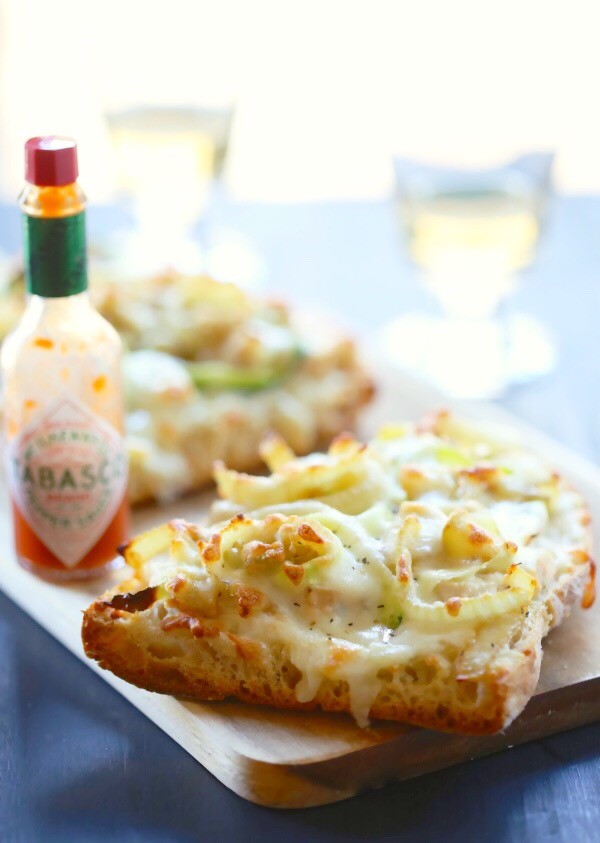 Halfway.
We are halfway to Christmas, my friends!
J….Kkkkkkkk. Okay, not really, because someone blurted the C-word out the other day and I almost Karate Kid kicked them in the face. Obviously Mr. Miyagi wouldn't have approved so I just waxed on and off instead. Also, can you believe that Karate Kid came out in 1984????? Holy Geez. Now, I feel old. Can we talk about Christmas instead? SIKE.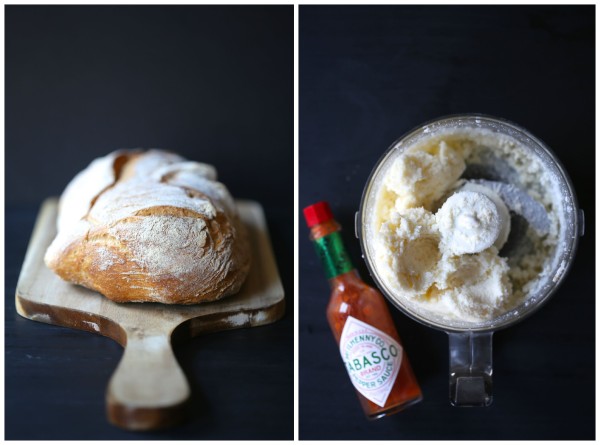 To keep the holiday pushers and us distracted, let's switch gears and talk about my obsession with Tabasco. This week is all about highlighting the sexy condiment, but with a catch. In case you are just joining this spice train, I was asked by Tabasco to participate in their 10 Ingredient Challenge – create 5 recipes in 5 days from the list of ingredients below.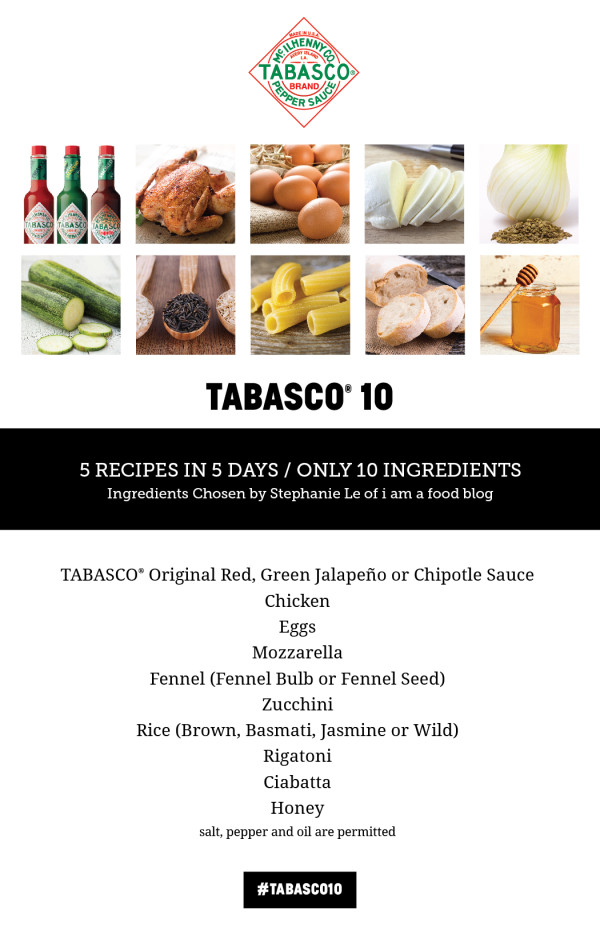 Hmmmm…..what to make? Even though only having 10 ingredients to choose from felt like a HUGE challenge, I actually had such a blast coming up with recipes. I mean, it's better than trying to come up with ideas for presents to give your in-laws, am I right? (She's talking about Christmas again: said in my best Jim Gaffigan voice).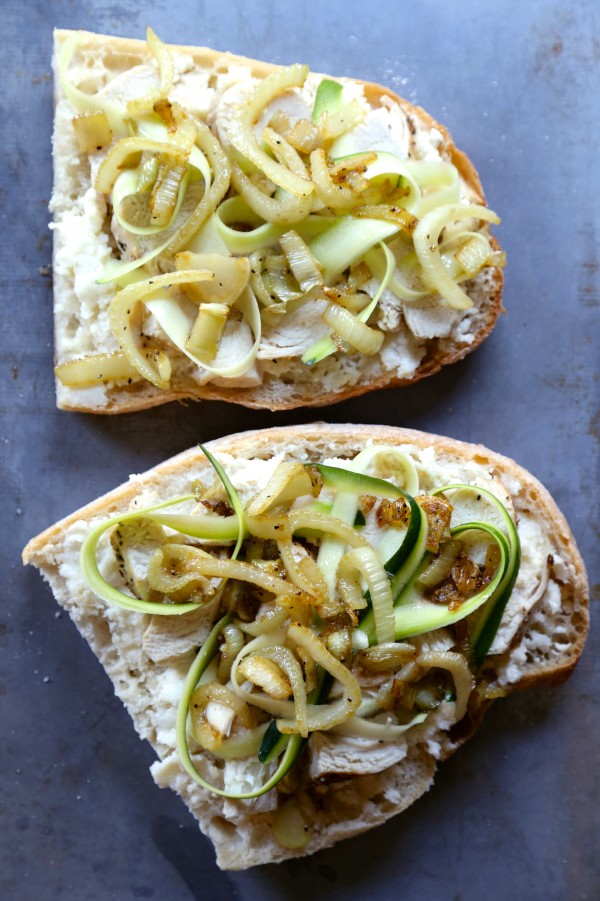 So, today, I thought let's simplify and make something that's great for a back-to-school snack yet hearty enough for a weeknight dinner. This Grilled Chicken Flatbread with Honey Caramelized Fennel & Tabasco is two snaps up. The caramelized fennel mixed with Tabasco is like a Christmas wish come true.
(Oh, NO, she, didn't!!!)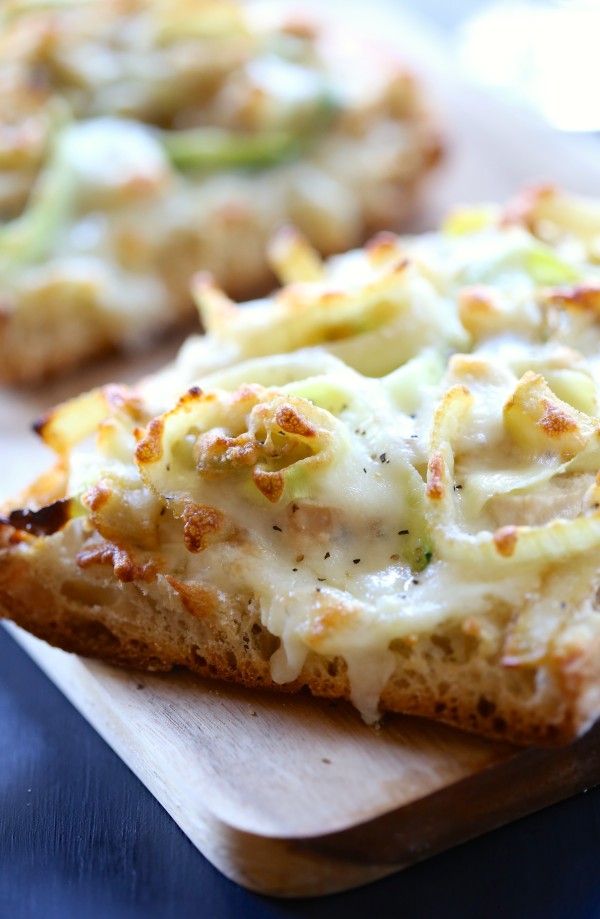 Don't forget to check out the rest of the Tabasco crew and my two previous recipes:
Crispy Chicken Slider with Fried Egg & Chipotle Tabasco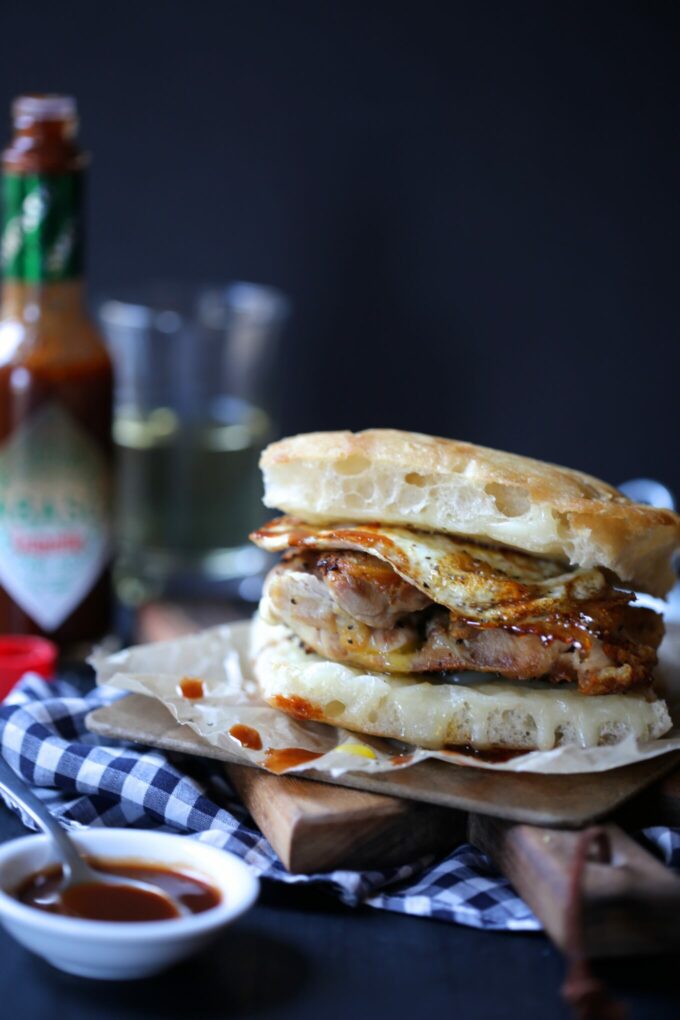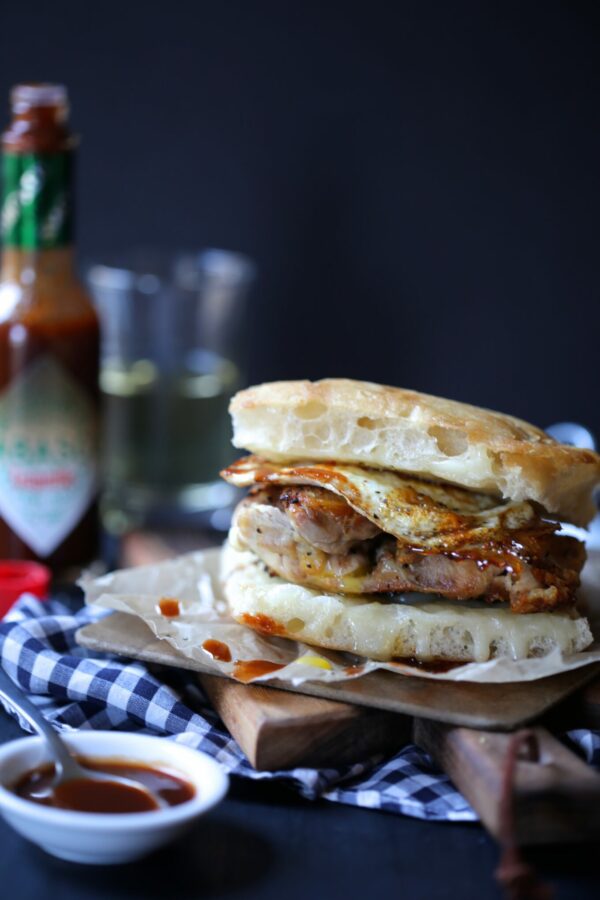 Fried Rice Veggie Bowls with Tabasco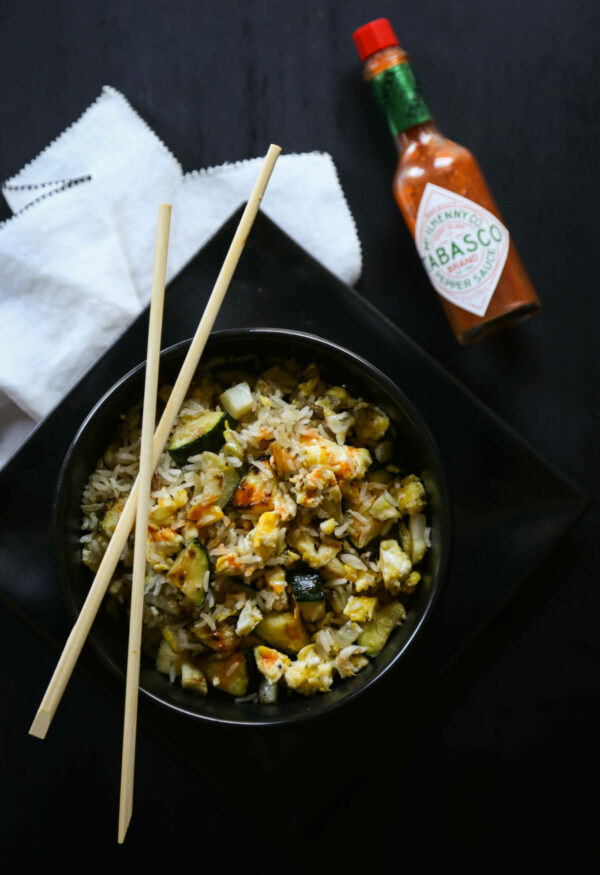 ***This post was sponsored by Tabasco. As always, all opinions expressed are 100% my own.***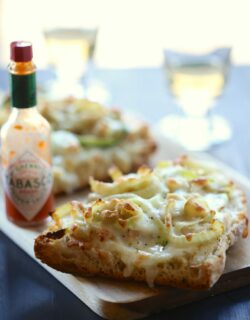 Grilled Chicken Flatbread with Honey Caramelized Fennel & Tabasco
Ingredients:
1/4 cup olive oil
1 loaf ciabatta, cut in half, sliced lengthwise
1 6oz fresh mozzarella ball
1 teaspoon Tabasco
2 cups zucchini ribbons
2 chicken breasts
3 tablespoon honey
1 cup fennel, sliced thinly
1/2 cup mozzarella shredded
1/4 teaspoon kosher salt
1/4 teaspoon course ground pepper
Directions:
Preheat grill to medium-high heat.
Place chicken breasts on a plate and salt and pepper both sides - about 1/2 teaspoon of each for one breast. Place chicken on grill and grill first side for about five to seven minutes, flip, and grill the other side for about three minutes longer. Place the cooked chicken on a plate and let rest before slicing.
Next, brush the ciabatta sliced loafs with olive oil and place on the grill for a couple of minutes. Remove from grill and set aside.
In a food processor, break up the mozzarella, add a teaspoon of Tabasco and olive oil pulse until smooth. Set aside.
In a medium skillet preheated to medium high, add 1 tablespoon olive oil to the skillet. Next, add the fennel and continue to saute until softened. Turn the heat back to medium and add the honey. Stir the fennel to keep from burning. Once the fennel has caramelized about seven minutes, remove from heat and set aside.
Preheat oven to 400 degrees. Take a ciabatta loaf and spread some of the whipped mozzarella on the bottom. Next, slice some of the chicken breasts and place on loaf. Followed by honey caramelized fennel and zucchini ribbons. Sprinkle top with mozzarella and bake for about 15 minutes. Remove once golden, slice, and serve.
All images and text ©