Garlic Cajun Tacos with Citrus Lime Slaw
Garlic Cajun Tacos with Citrus Lime Slaw is a festive and healthy-ish dish that is perfect for Taco Tuesday!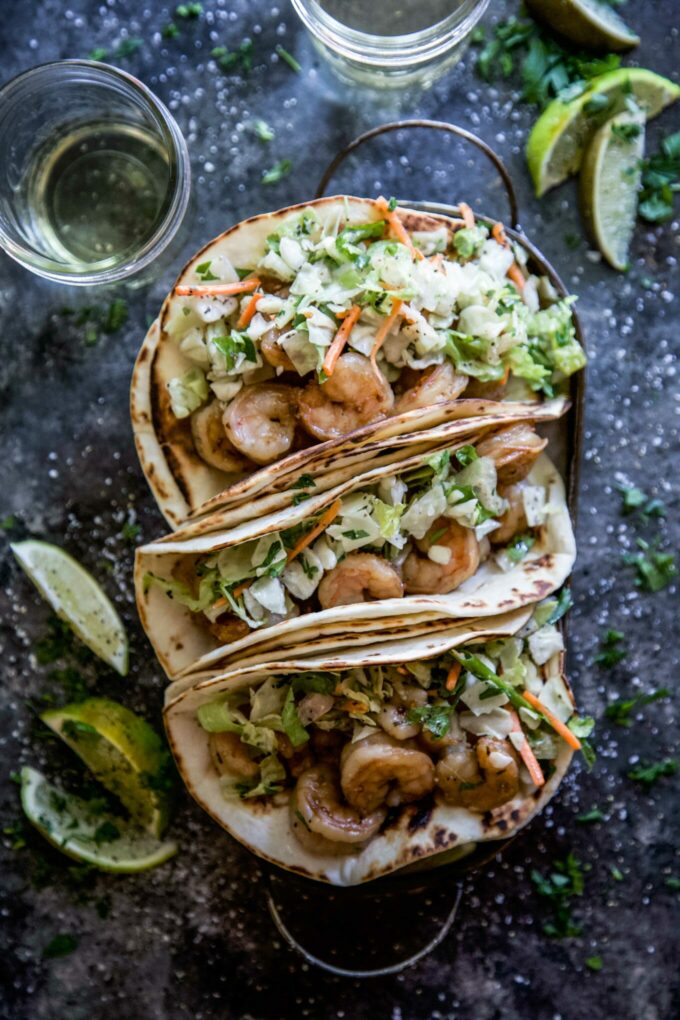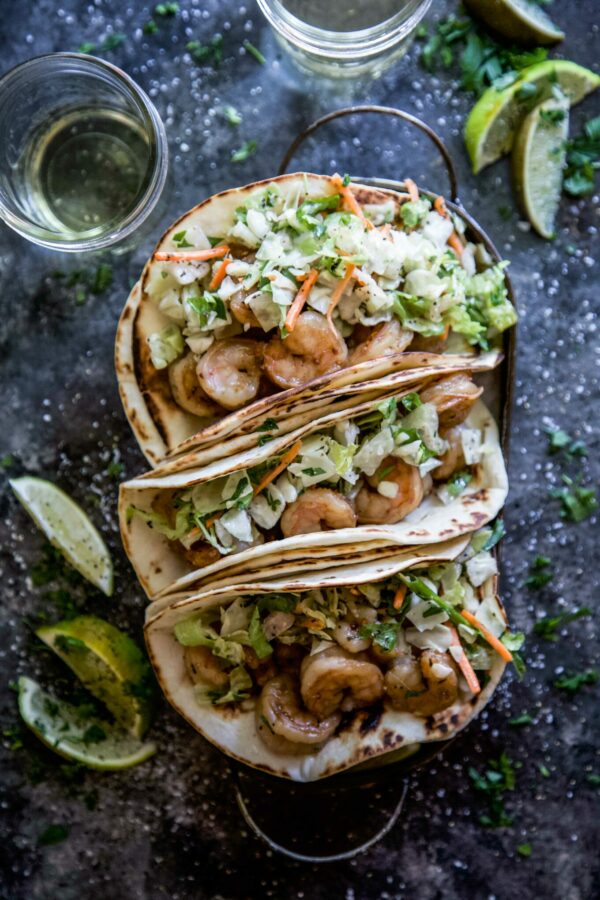 How's it going?
2020 that is.
We are almost two weeks in and I feel good about how this year is shaping up. I might be putting the cart before the horse, but I feel way more energized.
Well, that could be from the fact that last week we moved Charlie out of our room! I was a little hesitant about doing this because she is only three months old. However, after reading Taking Cara Babies 3 & 4 month course, I am so glad we did.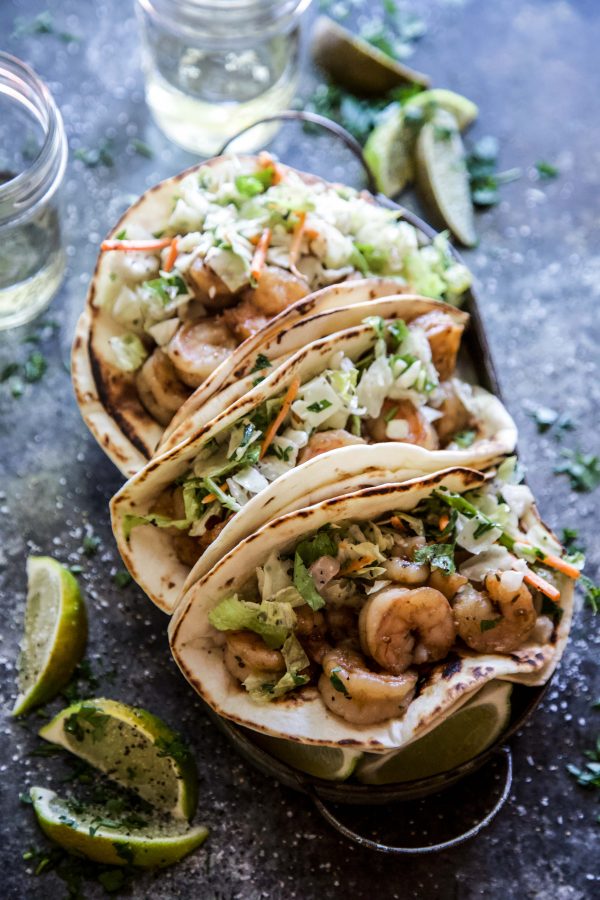 I didn't know this, but babies can sense that their mom and dad are near at three months. As they progress out of the newborn sleep cycle, and let's say they wake up during the night, if they can sense you are there and can't sooth themselves back to sleep they wake up! I might have over simplified that just a bit. But I swear the night we moved Charlie into the other room she slept for 10 hours straight.
HUGE VICTORY. Also, we started putting her down at around 7:30pm and again a game changer. If you're a parent that has child that can't sleep very well take her course! Plus, with Charlie's "flexible" day sleep schedule I can actually get sh$t done! I can't tell you how good that feels after the last few months of craziness!
With this new schedule, I'm able to bring you these Garlic Cajun Tacos with Citrus Lime Slaw. I need to get back on the seafood train. Shrimp is an easy protein to make that doesn't take a lot of time to prep.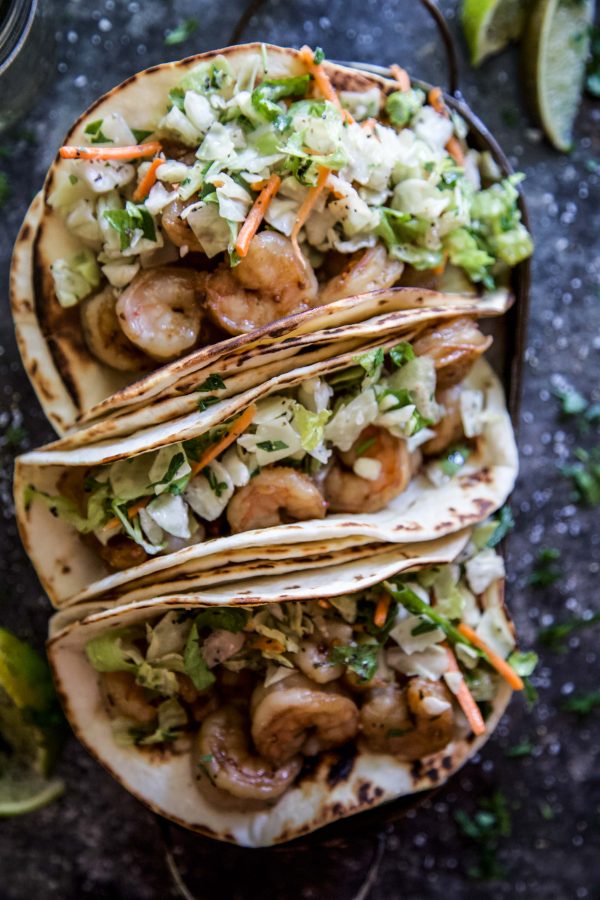 Also, it absorbs all the flavor you add which is why I love this garlic Cajun combo. A mixture of whole grain mustard, Cajun seasoning, bourbon and garlic. Simply toss the shrimp with the mixture and cook.
These tacos will be on repeat for Taco Tuesday for sure!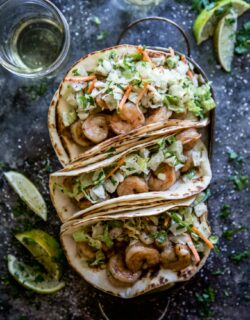 Garlic Cajun Tacos with Citrus Lime Slaw
Ingredients:
for the shrimp:
3 tbsp low-sodium soy sauce
2 tbsp brown sugar
2 tbsp bourbon
1 tbsp whole grain mustard
1 tsp Cajun seasoning
1 garlic clove, minced
pinch red pepper flakes
1/4 cup unsalted butter, divided
1 lb shrimp, peeled and deveined
4 tortillas, toasted
for the citrus slaw:
2 tbsp olive oil
1 tbsp lime juice
1/2 cup shredded red cabbage
1/2 cup shredded green cabbage
1/4 cup shredded carrot
1/4 cup fresh chopped cilantro
1/4 cup red onion, thinly sliced
salt and pepper to taste
Directions:
In a small bowl combine soy sauce, brown sugar, bourbon, whole grain mustard, Cajun seasoning, garlic, and red pepper flakes. Set aside.
In a large skillet, melt 2 tbsp butter in the skillet over medium-high heat. Add the shrimp and cook flipping once until browned on both sides about 2 to 3 minutes. Add the remaining 2 tbsp butter to the skillet and pour the soy sauce mixture over the shrimp. Toss until the sauce has slightly thickened, about two minutes.
Remove the skillet from the heat.
To make the citrus slaw combine olive oil and lime juice in a large bowl. Add the cabbages, carrot, cilantro, red onion, salt and pepper. Toss to combine.
To serve, place shrimp in a tortilla and top with slaw!
All images and text ©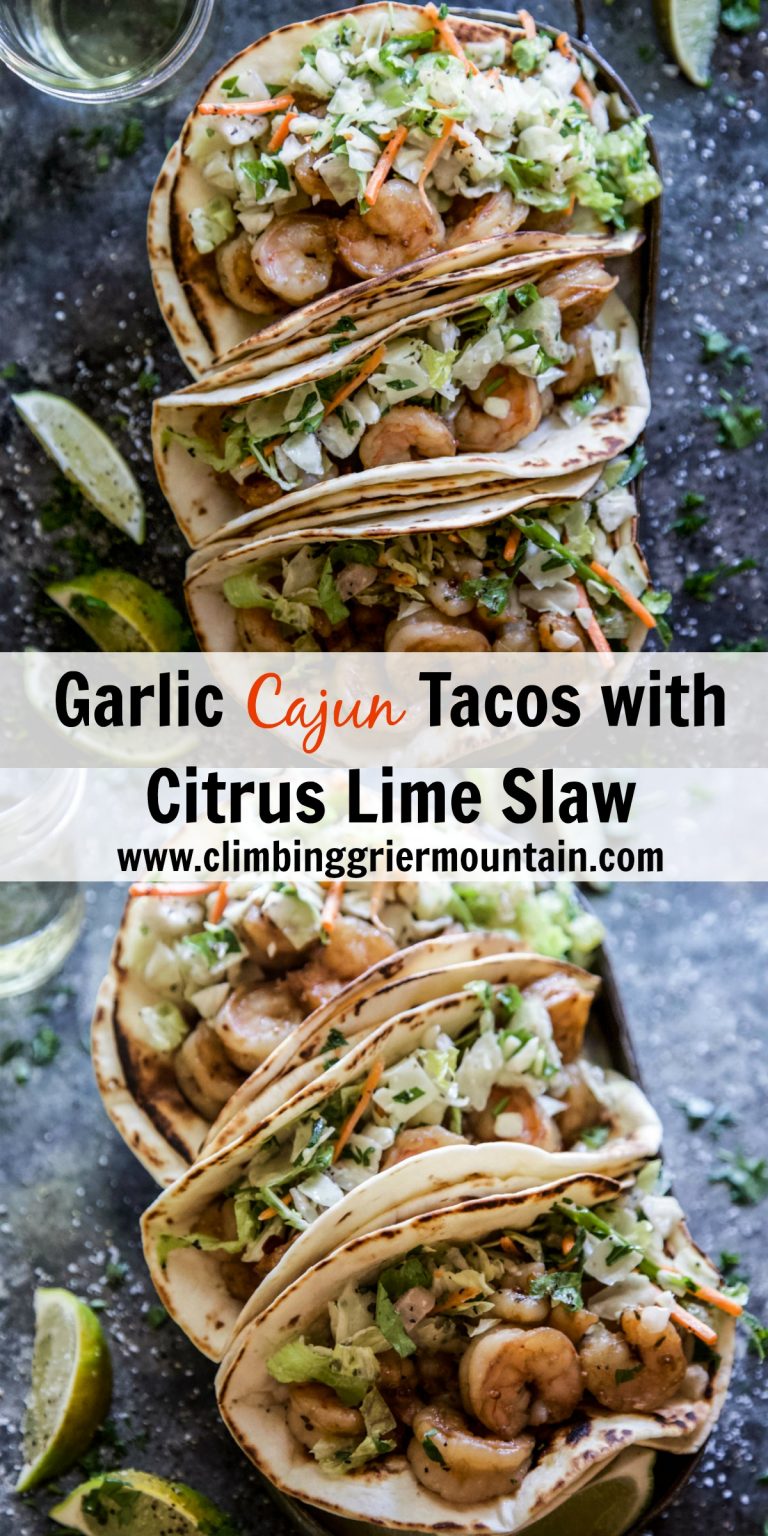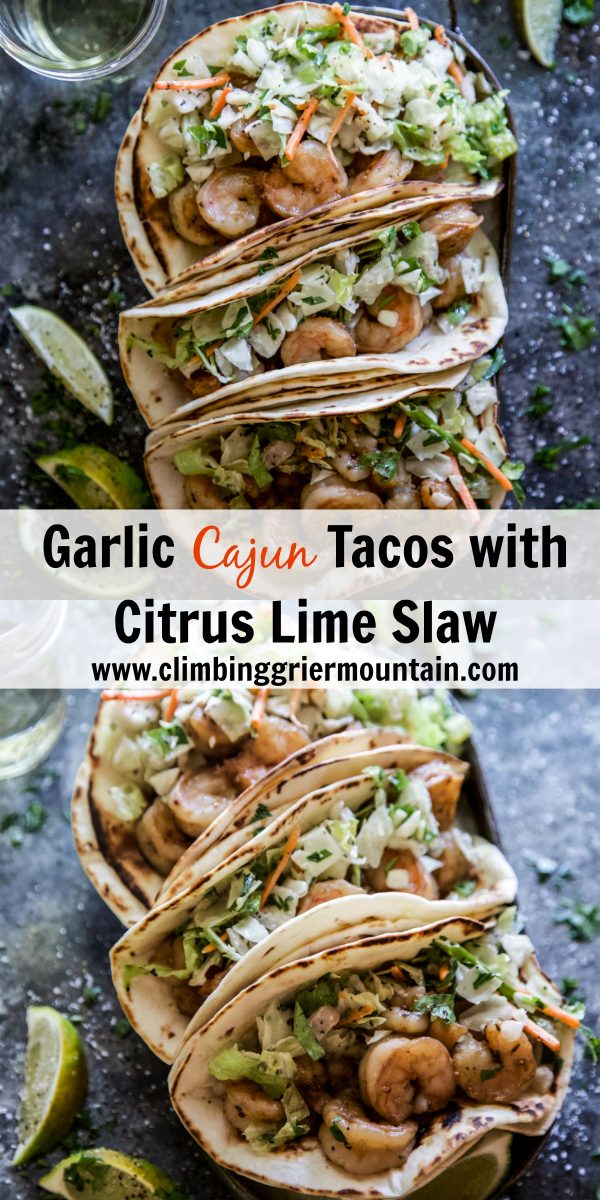 In conclusion, our Garlic Cajun Tacos with Citrus Lime Slaw deliver a flavorful and exciting taco experience. With a zesty, spicy kick and refreshing citrus slaw, these tacos are a culinary fiesta that's bound to tantalize your taste buds.