ginger sweet potato soup with toasted curry croutons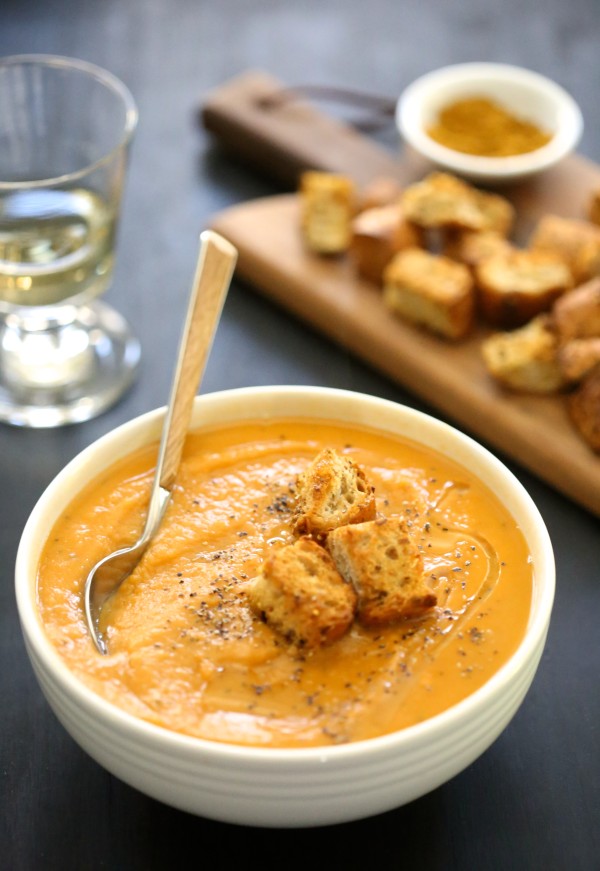 Today, is a sober reality.
Food bloggers you know what I'm talkin' about.
We have officially entered into the dark winter tunnel thanks to our friend, Mr. Daylight Savings. I dread falling back like the plague. As a food blogger, it's quite honestly like a mini Armageddon each year because we now have a small window to photograph anything in natural light. But let's be real. Having the sun go down at 4:30pm just sucks major balls, right?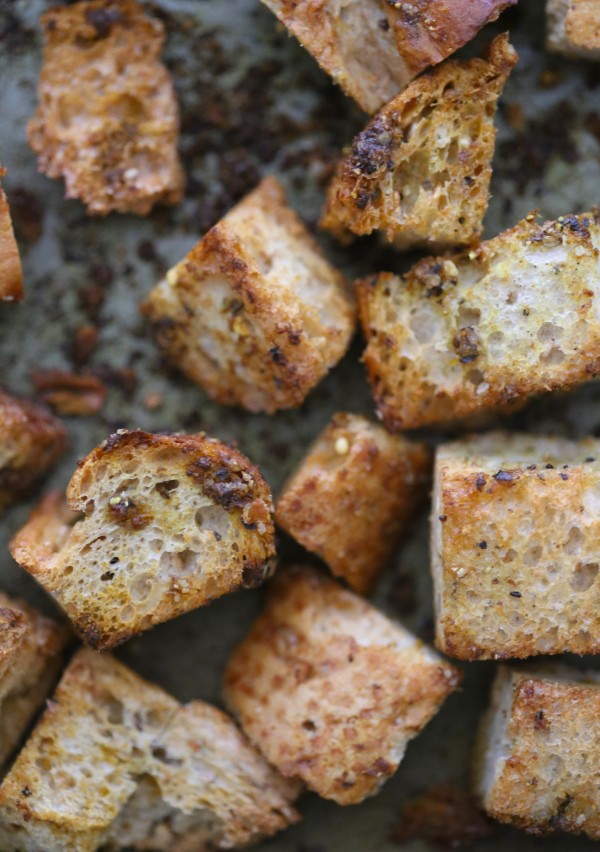 Sigh. Besides the sun going down right after lunch, I am just not ready for freezing weather. I need a few more blue bird days with sixty-degree temps. I say this, and I swear we will have snow in Denver before Thanksgiving. Mark my words.
I guess the only way to prepare for frigid weather is to stock up on some soup. Mr. B is not the biggest fan of soup so I tend to not make it a lot. But I don't know why I don't make a big batch, freeze it, and reheat when he is out of town. This also goes back to my whole freezing food is weird. I know it's good and cost saving, but I swear it tastes different. Tell me I am crazy, please?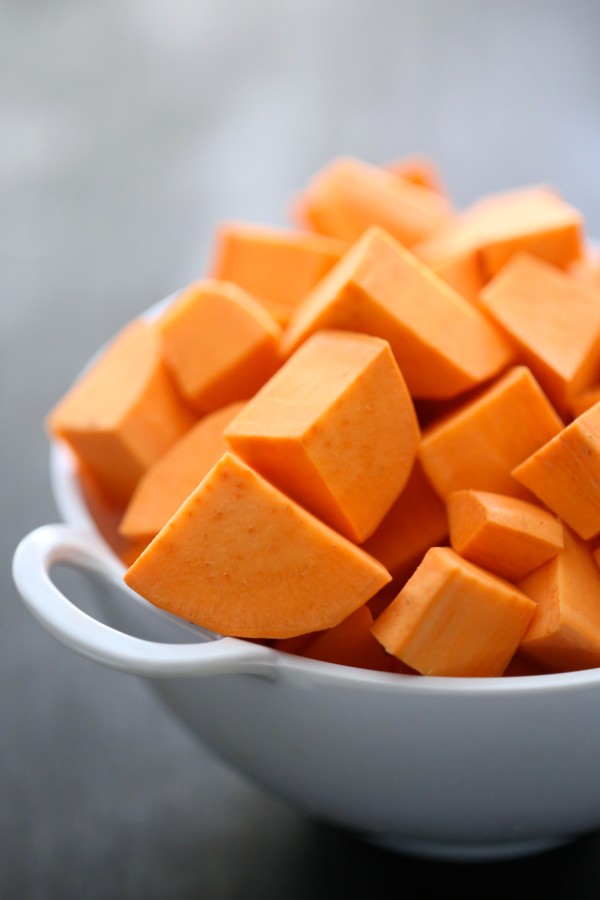 Anyways, this Ginger Sweet Potato Soup with Toasted Curry Croutons is now my new go-to. Sweet potatoes and ginger go together like Thelma and Louise. With a pinch of curry and crunch of toasted croutons on top, this soup is ride into the sunset worthy. Sans the whole cliff part.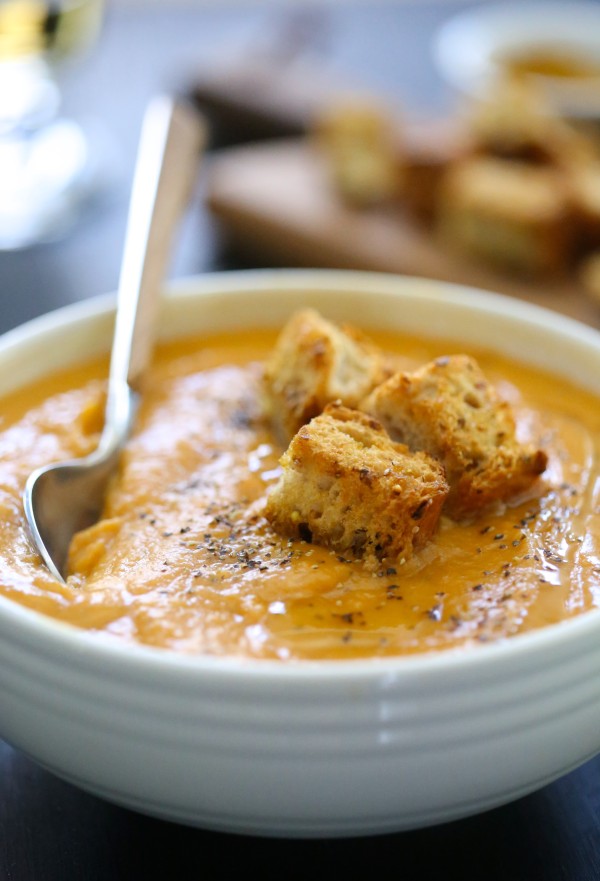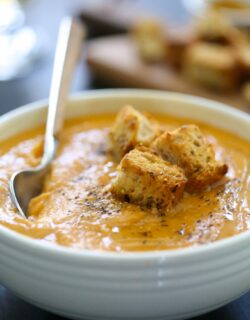 Ginger Sweet Potato Soup with Toasted Curry Croutons
Ingredients:
for the soup:
2 tablespoons olive oil
1 yellow onion, diced
3 cups sweet potatoes, peeled, cubed
1 tablespoon fresh ginger, grated
4 cups chicken stock
1 teaspoon curry powder
1 15 ounce can cannellini beans, rinsed and drained
1 teaspoon red pepper flakes
salt and pepper to taste
for the croutons:
2 cups day old one -inch bread cubes
1 teaspoon curry powder
2 tablespoons olive oil
salt and pepper to taste
Directions:
for the soup:
In a large Dutch oven preheated to medium-high heat, add the olive oil, salt, pepper, and onion. Saute until the onions have softened about five minutes. Add sweet potatoes, ginger, and cook for a few minutes stirring so the potatoes don't burn. Next, add the chicken stock, curry, cannellini beans, red pepper flakes, salt, and pepper. Bring to a boil and then simmer for about 25 minutes. Once the potatoes have softened, using an immersion blender and puree the soup until smooth. Ladle the soup into bowls and top with curry croutons.
for the croutons:
Preheat oven to 400 degrees. Place bread cubes on a baking sheet and toss with olive oil, salt, pepper, and curry powder. Bake for about 7 minutes or until golden. Remove from oven and cool slightly.
adapted from cooking light magazine
All images and text ©