Grapefruit Gin Spritzer
Grapefruit Gin Spritzer is a refreshing cocktail that's perfect for happy hour!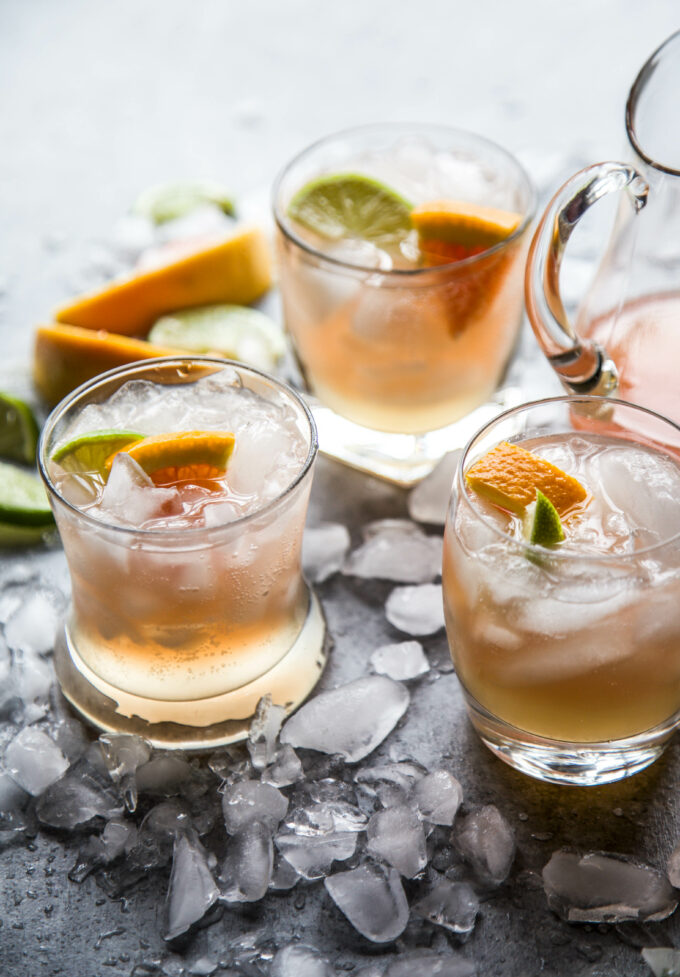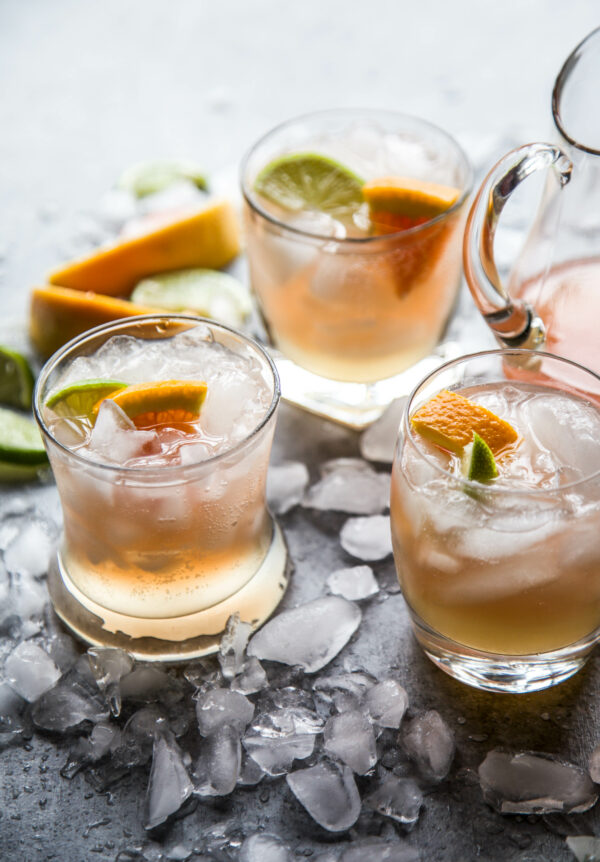 Happy hour.
My favorite time of day!
Once that clock turns five o'clock give me a glass of bubbles, wine, or a refreshing cocktail. Curious, what is your favorite drink? I'm a big fan of anything ginger or citrus flavored which is why I made y'all this Grapefruit Gin Spritzer!
The key to make this cocktail is the simple syrup. Yes, it's an extra step. BUT! You can actually meal prep the syrup on Sunday and have it ready to go for happy hour on Thursday. Genius, right?
Also, this drink is super customizable! Use whatever alcohol you have at the bar and start mixing! Oh, look, it's 5pm! Let's start to make some giggle juice!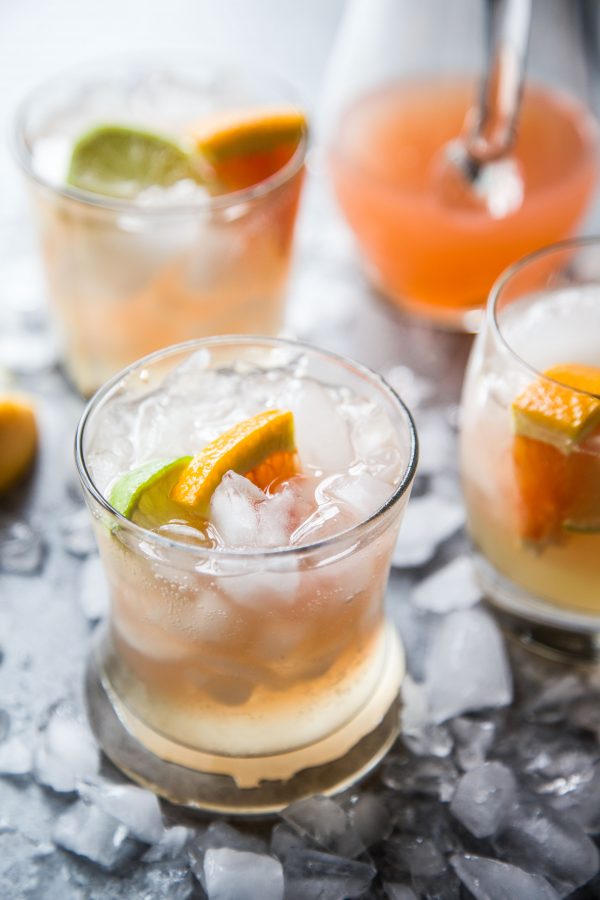 What's in a Grapefruit Gin Spritzer?
Whenever I make a cocktail I try to keep the ingredient list short. However, for this recipe you will need to do a little bit of prep work, but I promise it's worth the extra step! For this cocktail you will need:
Granulated sugar
Water
Fresh Grapefruit juice
Grapefruit zest
Fresh Lime juice
Gin
Sparkling Grapefruit soda or Club Soda
Tips for Making Grapefruit Gin Spritzer:
1) Grapefruit juice. Use freshly squeezed grapefruit juice if you can. If for some reason you can't find a fresh grapefruit you can use grapefruit juice instead.
2) Simple syrup. The great thing about making simple syrups is that you can add whatever kind of flavor you want. For this mixture I added in all the citrus to make sure it would be bursting with flavor. Make sure you strain the simple syrup before adding it to you cocktail so you get rid of some of the pulp.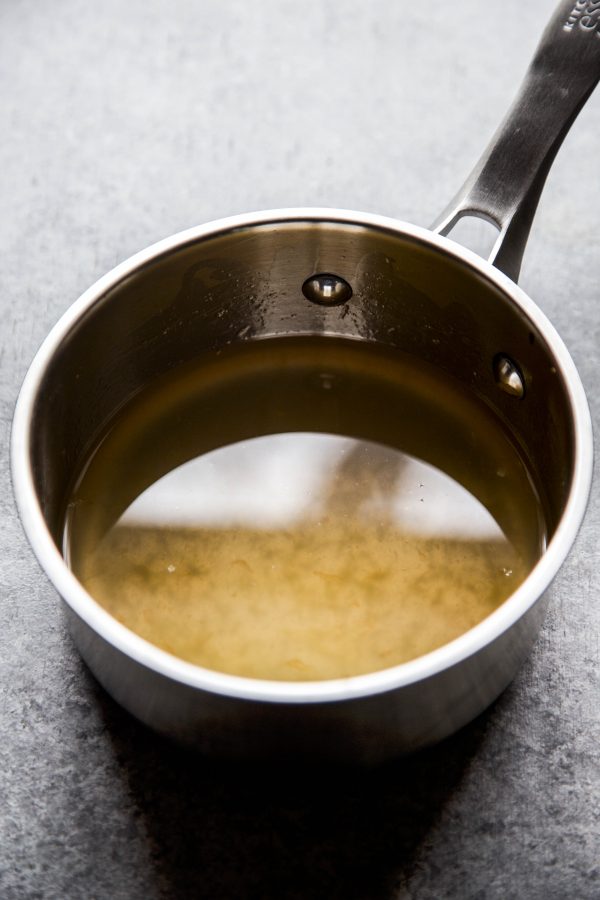 3) Gin. Oh, boy! There are so many different kinds of gin out there. My personal favorite is Bombay Sapphire. Again, use what you have on hand!
Can I make this cocktail ahead of time?
Yes! You can make the simple syrup a week ahead of time. Simply store it in an airtight container in the fridge.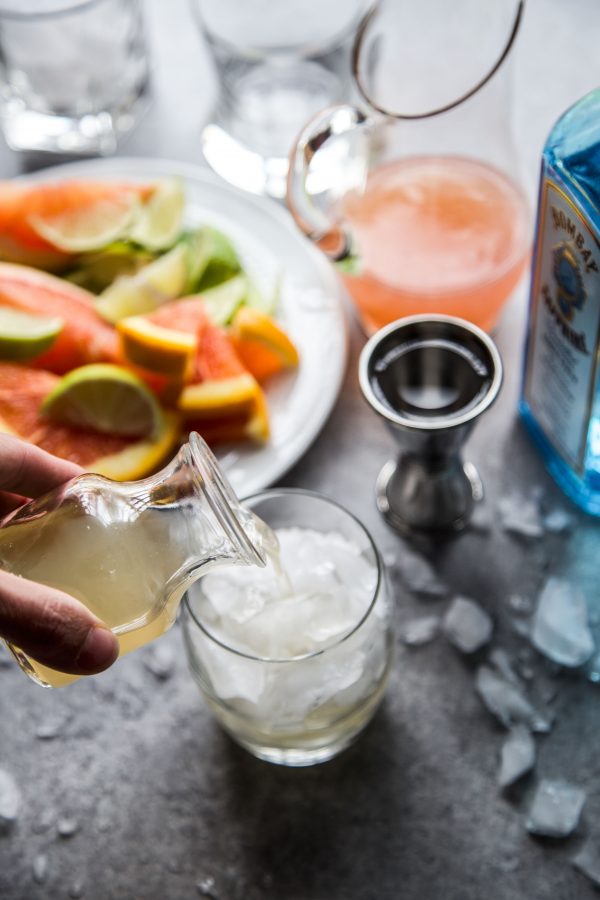 What if I don't like Grapefruit?
If grapefruit isn't your jam I would try orange juice instead or even a pink lemonade would be delicious!
Can I substitute the Gin?
Absolutely! I know gin can have an intense flavor so you can use vodka instead. Also, if you want to make this a mocktail simply omit the alcohol altogether!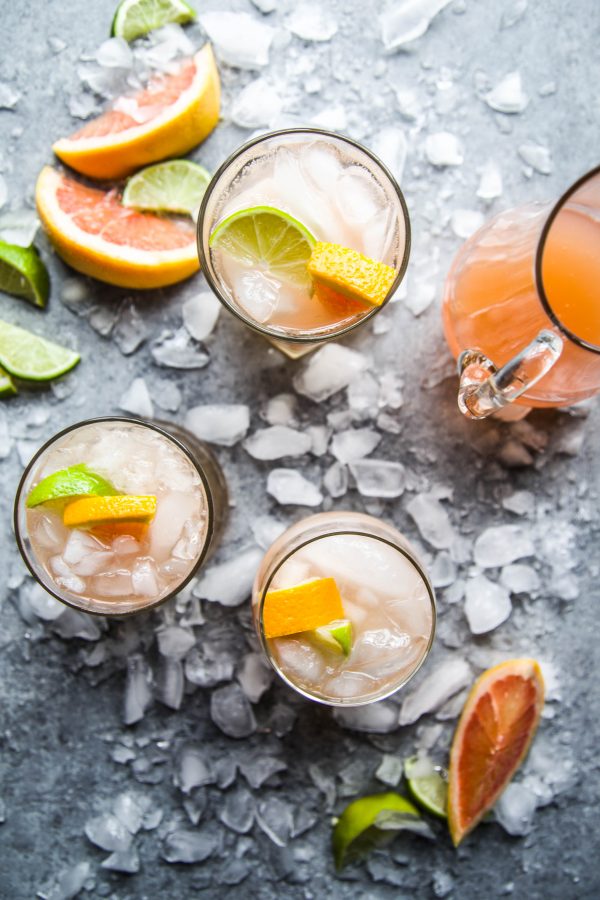 More Refreshing Cocktails to Enjoy: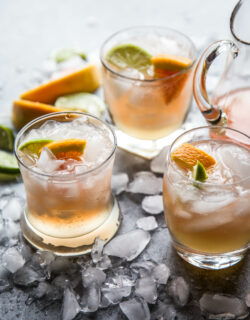 Grapefruit Gin Spritzer
Ingredients:
1/2 cup granulated sugar
1/2 cup water
1 tsp grapefruit zest
1/4 cup fresh grapefruit juice
1 lime juiced
Gin
Sparkling grapefruit soda or club soda
Ice
Lime wedges, for garnish
Grapefruit wedges, for garnish
Directions:
In a medium saucepan combine the granulated sugar, water, grapefruit zest, grapefruit juice, and lime juice. Bring the mixture to a simmer. Whisk the mixture until the sugar has dissolved.
Strain the simple syrup through a fine mesh sieve and set aside.
Meanwhile, fill 4 cocktail classes with ice. Add a shot of gin to each glass followed by a shot of the simple syrup. Fill the glass with sparkling grapefruit soda and garnish with lime and grapefruit wedge. Serve and enjoy.
All images and text ©