One-Bowl S'mores Cake
One-Bowl S'mores Cake is an easy and delicious cake that's perfect for any occasion!
LET ME EAT ALL THE CAKE!
No, for reals.
I adore cake. Close second? Brownies. Okay, a really good chocolate chip cookie would also come close. BUT! Nothing makes me have instant jazz hands like a moist piece of chocolate cake.
Every year for my birthday I make this cake. Super chocolatey and covered in the best marshmallow frosting. Well, today we are taking the base of the classic cake and making this One-Bowl S'mores Cake.
I can't even begin to tell you how happy this cake makes me. I've been obsessed with s'mores for the longest time. Truth: I used to make them in the microwave. Total weirdo I know. Anyways, this cake is embarrassingly easy to make and is literally perfect to serve any time you have a chocolate, marshmallow craving!
Shall we start baking?
What's in this One-Bowl S'mores Cake?
Like the recipe title states, you will only need one bowl to make the batter. The marshmallow frosting takes a minute to make, but I assure you it's super easy to assemble. With that, you will need:
CAKE:
Flour
Sugar
Unsweetened Cocoa Powder
Milk
Egg
Vegetable oil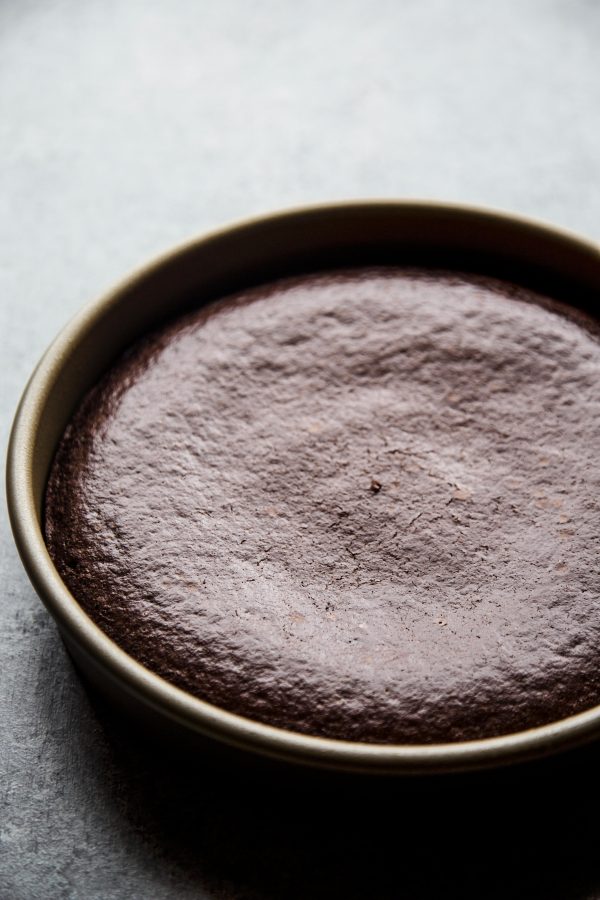 MARSHMALLOW FROSTING:
Egg whites
Granulated Sugar
Kosher Salt
Corn syrup
Tips for Making this One-Bowl S'mores Cake:
1) For the cake batter. Make sure all of your ingredients are at room temperature before assembling the cake. By doing this extra step you will ensure you have a fluffy cake!
2) Marshmallow Frosting Egg Whites. It's super important to have your egg whites at room temperature. This will ensure that the base of the frosting will get fluffy!
3) Marshmallow Frosting Corn Syrup. I know it sounds funny to microwave corn syrup, but it's crucial to have it boiling. TRUST ME! It will get nice and fluffy!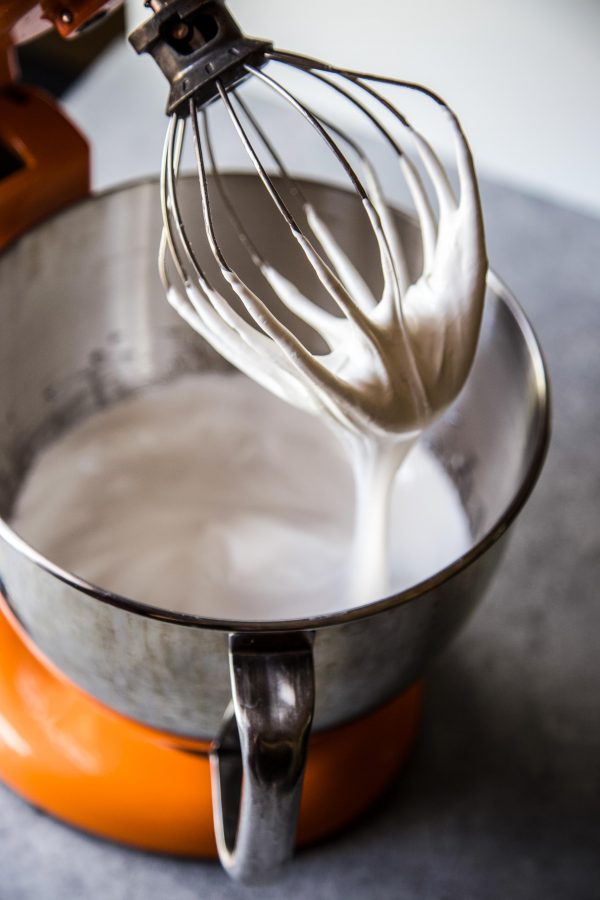 Can I freeze this cake?
Yes! You can make the cake and then freeze it. You will want to wrap it in plastic wrap and store in an airtight container. If you can try to keep the cake whole as it will taste better when defrosted. The cake will last up to a month in the freezer.
How long will the cake keep?
If you store an airtight container at room temperature it will keep for up to 3 days! 
More delicious Cake Recipes to Make:
One-Bowl S'mores Cake
Ingredients:
for the cake:
1 cup all-purpose flour
1 cup granulated sugar
1/2 cup unsweetened cocoa powder
1/2 tsp baking soda
1/4 tsp baking powder
1/4 tsp kosher salt
3/4 cup whole milk
1/4 cup vegetable oil
1 tsp vanilla extract
1 large egg
Graham cracker crumbs, for garnish
for the marshmallow frosting:
2 egg whites
1/4 tsp kosher salt
1/4 cup granulated sugar
3/4 cup corn syrup
1 tsp vanilla extract
Directions:
for the cake:
Preheat an oven to 350 degrees. Spray a 9-inch round cake pan with non-stick cooking spray.
In a mixer fitted with a paddle attachment add in the flour, sugar, cocoa powder, baking soda, baking powder, and salt. Mix to combine.
Next, add in the milk, vegetable oil, and vanilla extract. Mix until combined. Add in the egg and continue to mix.
Pour the batter into the prepared baking dish and bake for about 30 minutes or until a toothpick comes out clean. Cool in the pan before frosting! Once cooled spread the marshmallow frosting on the cake and garnish top with graham crackers. Serve and enjoy
for the marshmallow frosting: 
In a stand mixer fitted with a whisk attachment beat 2 egg whites with kosher salt until frothy. Gradually add sugar, beating until soft peaks form. Heat corn syrup in a glass microwaveable dish until it boils. Pour syrup in a thin stream over egg white mixture, a little at a time. Beating on high speed until harder peaks form. Add vanilla and beat until glossy.
All images and text ©