Hot Honey Coconut Baked Shrimp
Hot Honey Coconut Baked Shrimp is a delicious and easy meal to make! Great as a side or hearty enough as a main!
Whenever I meal plan for the week, I always search for dishes that are healthy, fast-cooking, and versatile. Sometimes I only get one out of three, but for today's recipe I nailed all three!
This Hot Honey Coconut Baked Shrimp is healthy, fast-cooking, and versatile. I know a lot of folks don't cook seafood at home because it can feel overwhelming. BUT! Shrimp is actually one of the easiest proteins to cook!
Plus, it absorbs flavor quickly in a short amount of time which is why I love making this Hot Honey Coconut Baked Shrimp. So, let's dive in and start cooking!
What's in these Hot Honey Coconut Baked Shrimp?
The ingredient list may feel a bit long, but the assembly is actually quite easy. You will need to form a traditional dredging station and then use a saucepan to create the honey honey. Other than that, you will need to following to get started:
Large shrimp
Panko breadcrumbs
Fine Coconut flakes
Garlic Powder
Onion Powder
Cayenne (optional)
Honey
Granulated Sugar
Lemon zest + juice
Tabasco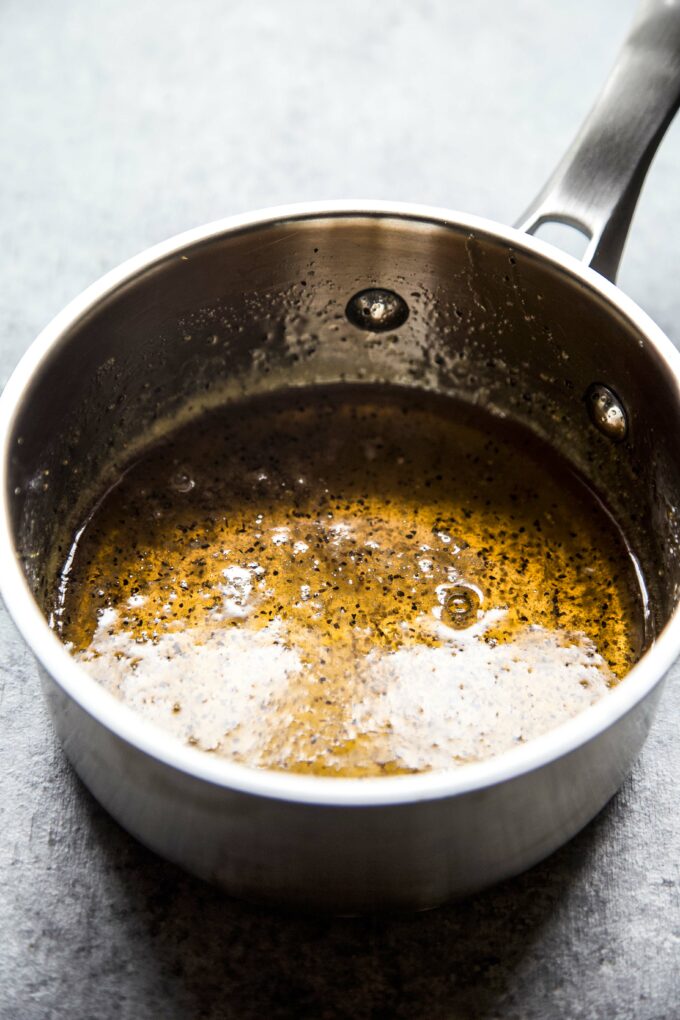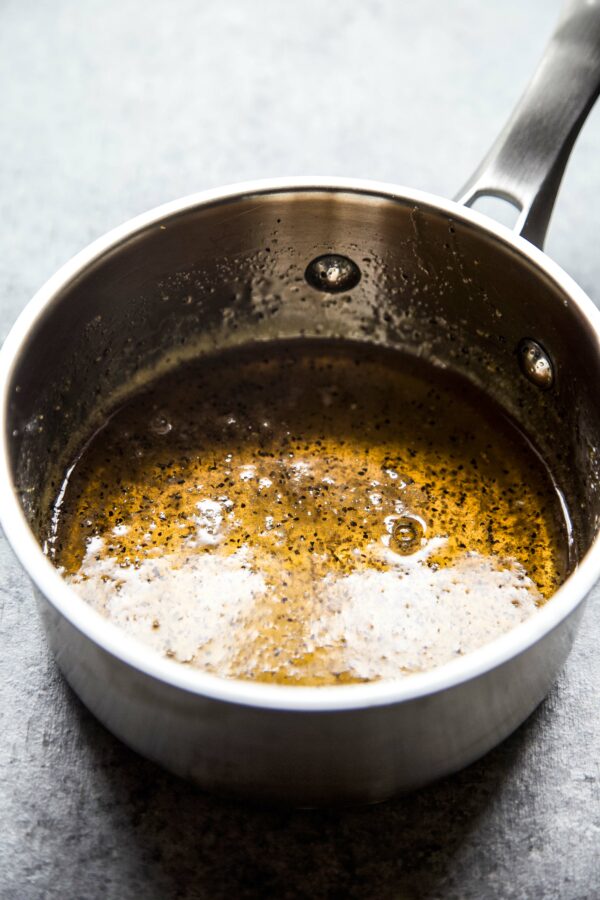 Tips for Making Hot Honey Coconut Baked Shrimp:
1) Shrimp. I would use large shrimp that have been peeled and deveined. Since shrimp shrink in size when cooked you will want to stay away from anything other than large count. Extra-large would even be ideal. Also, make sure to pat your shrimp dry to make sure the breading sticks to the shrimp.
2) Hot honey. If you don't like spice you can simply omit the Tabasco. The flavor will still be outstanding!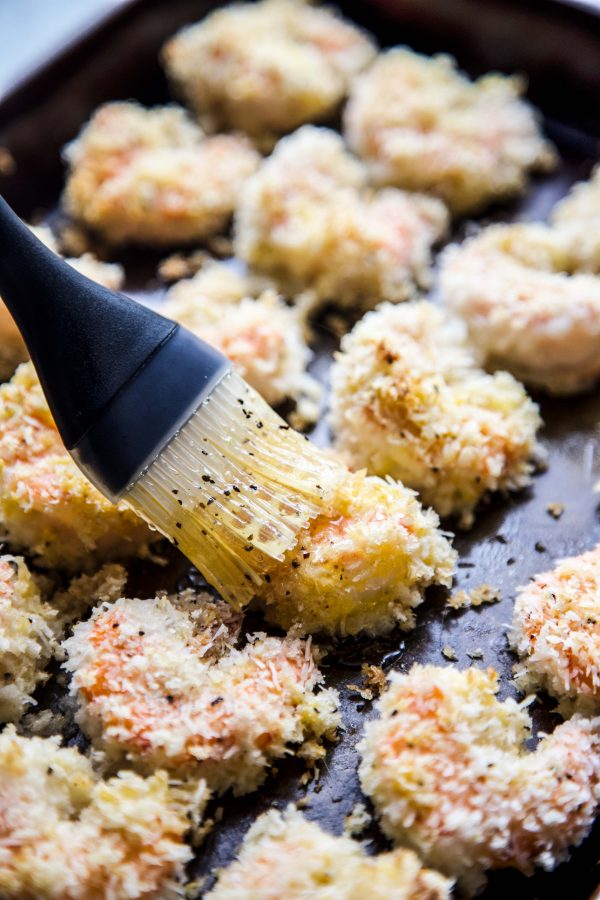 3) Coconut flakes. You want to look for coconut flakes that are finely crushed. Think of the same consistency as panko or regular breadcrumbs.
How long do you cook shrimp?
Shrimp cooks quickly! Like less than 8 minutes. You will know when it's done when the shrimp turns bright pink and firm to the touch.
Can I substitute the shrimp?
Yes! If you want to try chicken or tofu that would also work. You will just need to adjust the cooking time for the substituted protein.
Can I fry the shrimp instead of bake?
You bet! A great alternative to keeping these healthy would be using an air fryer. If you don't have one you can fry the shrimp in olive oil in a frying pan if you don't want to deep fry! 
More Delicious Shrimp Recipes to Enjoy:
Hot Honey Coconut Baked Shrimp
Ingredients:
1 lb large shrimp, peeled, deveined
2 large eggs
1 cup flaked unsweetened coconut
1/2 cup panko breadcrumbs
1/2 cup all-purpose flour
1/2 tsp garlic powder
1/2 tsp onion powder
pinch of cayenne (optional)
salt and pepper to taste
for the hot honey sauce: 
1/2 cup honey
1/4 cup granulated sugar
1 tsp lemon zest
2 tbsp lemon juice
1 tsp Tabasco
Directions:
Preheat an oven to 425 degrees. Line a baking sheet with foil and spray with non-stick cooking spray.
Beat the eggs in a small bowl and set aside. Combine the panko breadcrumbs and coconut in another bowl, set aside. Lastly, combine flour and spices in a 3rd bowl.
Take a shrimp (you can work in batches if need be) and dip into the flour mixture, then the egg mixture making sure to let any excess drip off, and then the coconut/breadcrumb mixture.
Place the shrimp on the baking sheet in an even layer. Cook the shrimp for about 10 minutes. Remove from oven and brush with hot honey sauce. Serve and enjoy!
for the hot honey sauce:
Combine the honey, sugar, lemon zest, lemon juice, and Tabasco in a medium saucepan. Bring the mixture to a simmer and stir until sugar dissolves about 2 minutes. Remove from heat and set aside.
All images and text ©