green bean casserole patty melt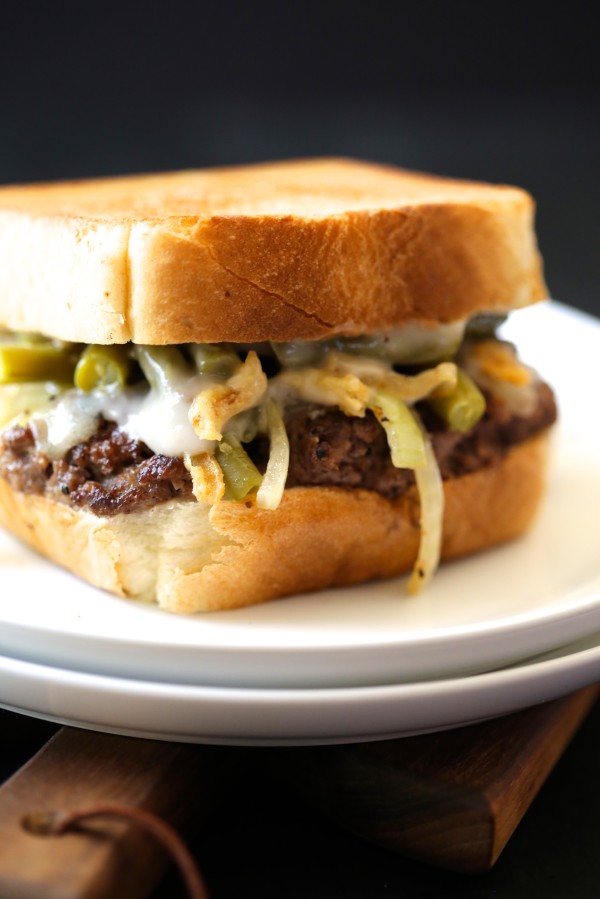 We are almost a month away.
So, this is just a tease.
Speaking into a megaphone: "I REPEAT. This is just a tease for Thanksgiving."
You see, my favorite holiday is Halloween. Has been since I was little girl thanks to my mama. I'll get into more the of the ghoulish holiday next week because 1) duh, it's Halloween and 2) I'm am off the bobbing for apples chain excited about the recipe I am going to share with you.
So. . .today's recipe is just a little tickler to you EXCITED for Thanksgiving (YAY!!!!!!). Shhhhhhhh….keep it down. I don't want to hurt the goblins and witches feelers.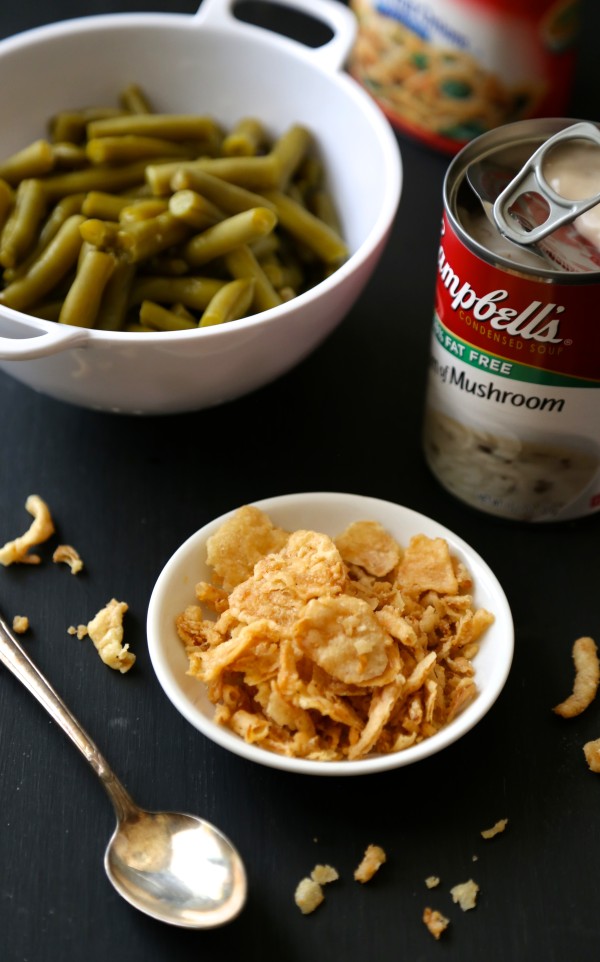 The green bean casserole needs no introduction. It's one of the great iconic American dishes we all make over the turkey-sweat holiday. Cream of mushroom soup, green beans, some other random ingredients, and of course, topped with epic fried onions. Crazy to think this dish is almost 60 years old!
Well, if you think the green bean casserole is the ultimate comfort food, wait until you have it as a melt! I thought of this sammie on the flight home from Cleveland after we ate at Melt. I had visions of smash-ups dancing in my head. One delicious thought led to another and, BOOM. Green bean casserole patty melt was born.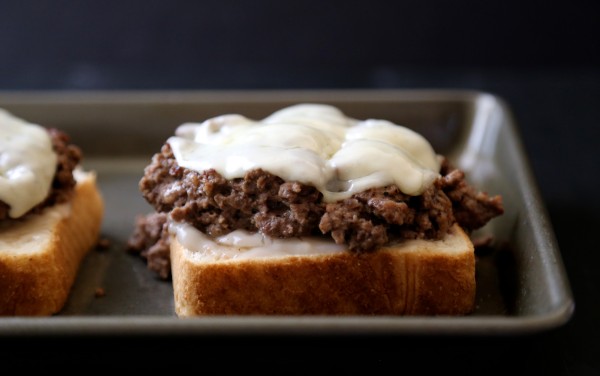 The secret is the mixture of ground beef and cream of mushroom. I'm telling you these two were made for each other. Top the melt with green beans, provolone, and fried onions, you'll be THANKSGIVING, Whut?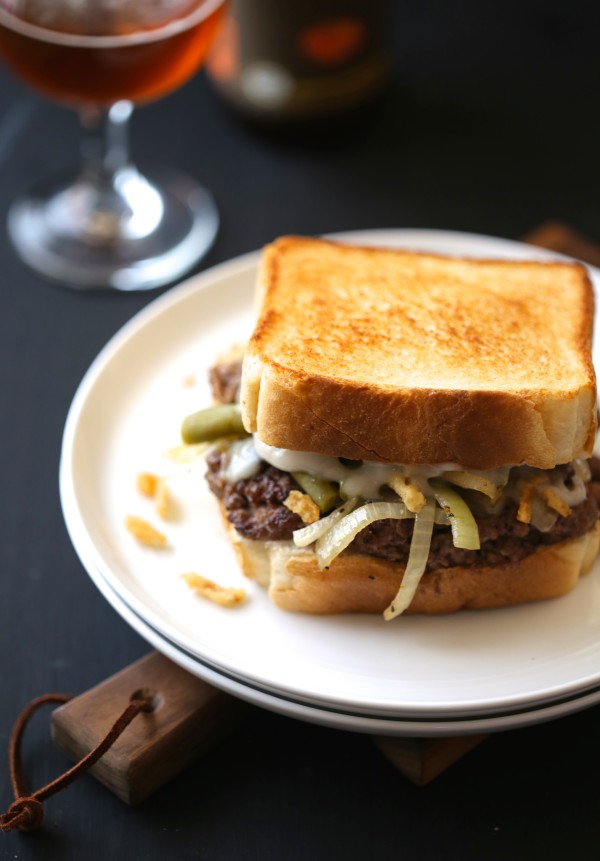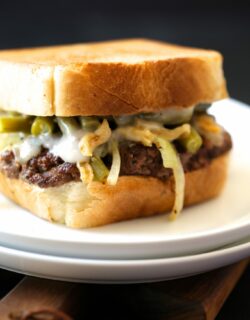 Green Bean Casserole Patty Melt
Ingredients:
4 tablespoons unsalted butter
1 yellow onion, sliced thinly
1 pound ground beef
1/2 cup cream of mushroom soup (+ more if you want to garnish)
1 egg
dash of soy sauce
splash of whole milk
1 can green beans, drained
4 slices provolone
8 slices thick bread
French onions, garnish
salt and pepper to taste
Directions:
Preheat oven to 400 degrees.
In a skillet preheated to medium heat, melt 2 tablespoons butter. Add the onions and cook until soften and golden about 7 minutes. Remove from skillet and set aside. Meanwhile, in a large bowl, combine ground beef, 1/2 cup cream of mushroom soup, soy sauce, milk, egg, s&p. Form four medium sized hamburger patties. In the same skillet as the onions, add the remaining butter to the skillet and melt. Place patties in the skillet and cook for about 5 minutes on the first side. Flip and cook the remaining side for about 3 minutes longer. Once cooked, remove patties from skillet and set on plate.
Next, take four slices of bread and place them on a baking sheet. Take some of the cream of mushroom soup and spread it onto the bottom slice. Place the patty on top with a slice of provolone, onions, and green beans followed. Toast for about a minute or two or until the cheese melts. Remove from oven. Top with fried onions and place the remaining slice of bread on top. Enjoy!!
All images and text ©