grilled cheese bites with roasted red pepper and fontina cheese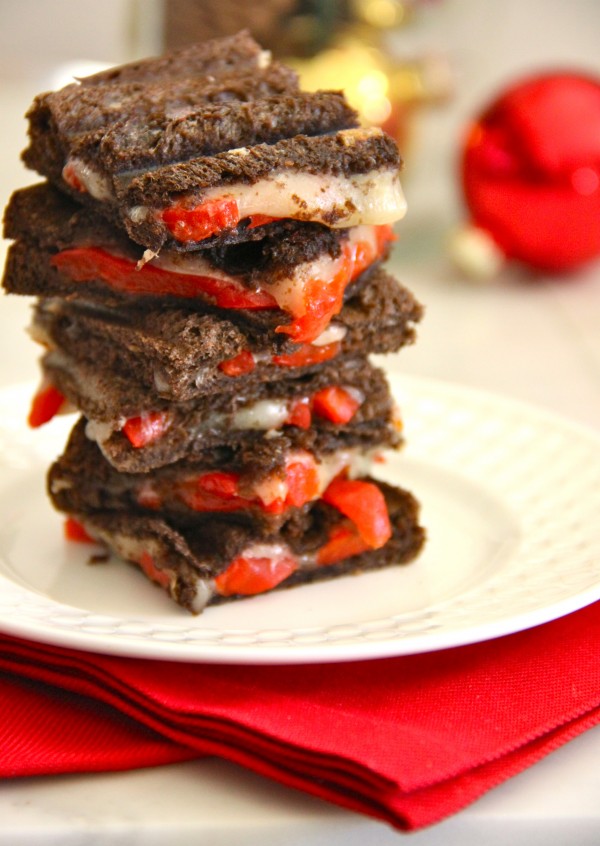 If you could actually eat Christmas, what do you think it would taste like?
Okay, that' a little weird.
No one can actually eat Christmas.
Or caaaaan they?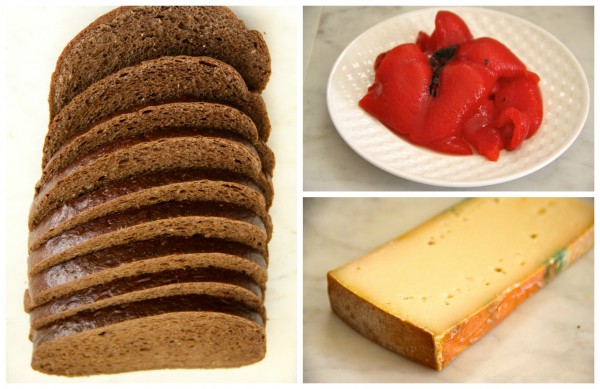 I imagine if you could take a bite out of Christmas it would probably taste like chocolate and peppermint. No. Vanilla frosting and sugar cookies? Close. Prime rib with horseradish sauce? Almost there. I KNOW!! Super, cheese-McCheesiest grilled cheese sandwiches!
*crickets…*
Okay, it was worth a shot. I realize that grilled cheese sandwiches don't exactly bring up Christmas childhood memories. BUT! Don't these grilled cheese bites look like Christmas? The roasted red pepper with the oozing fontina cheese kind of look like a giant savory candy cane.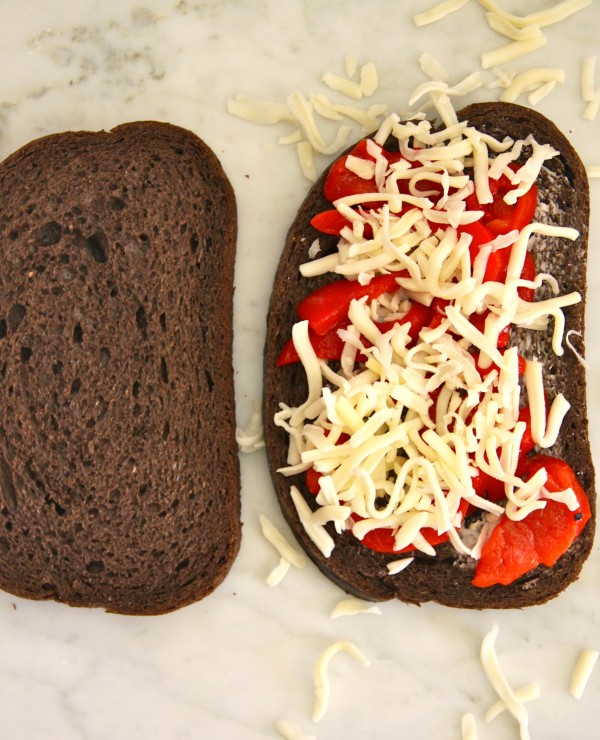 Hey, maybe Santa wants to mix things up this year. Maybe instead of the traditional sugar cookies placed near the fireplace he would like a plate of gooey goodness? Maybe he wants to use the front door instead of squeezing down a nasty old fireplace?
Besides these grilled cheese bites resembling Christmas, they are so easy to whip up for a holiday party or for an impromptu dinner at your house. Guests love snacking on foods that aren't fussy, don't require a fork, or that they won't be wearing for the rest of the night. You could even invite your guests to help make a batch. Ooohhh…maybe you could action a grilled cheese bar. That would be so fetch.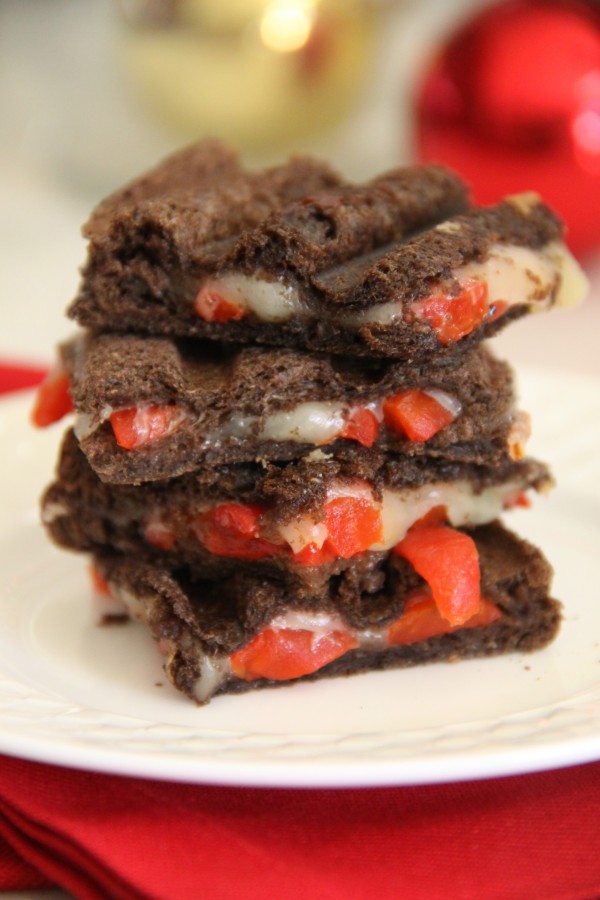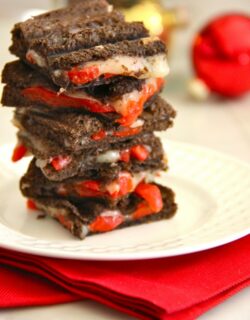 Grilled Cheese Bites with Roasted Red Pepper and Fontina Cheese
Ingredients:
1 package pumpkernickel bread
1 jar roasted red peppers, cut into strips
1 1/2 cups fontina cheese, shredded
butter
Directions:
Preheat a panni maker to medium heat. To make grilled cheese, butter two pieces of pumpkernickel bread on both sides. Place roasted red pepper strips and cheese on one side. Top with other slice of bread. Place on panni maker and press for about 1 minute. Take off once the cheese has melted. Cut bread into two bite size pieces. Continue until all bread is used.
recipe adapted from Rachel Ray Magazine
All images and text ©