Grilled Lamb Skewers with Turkish Chimichurri
Grilled Lamb Skewers with Turkish Chimichurri are a fun and easy meal to make during the week! Juicy lamb grilled with fresh vegetables and then garnished with a sassy Turkish Chimichurri. This will be your new go-to during grilling season!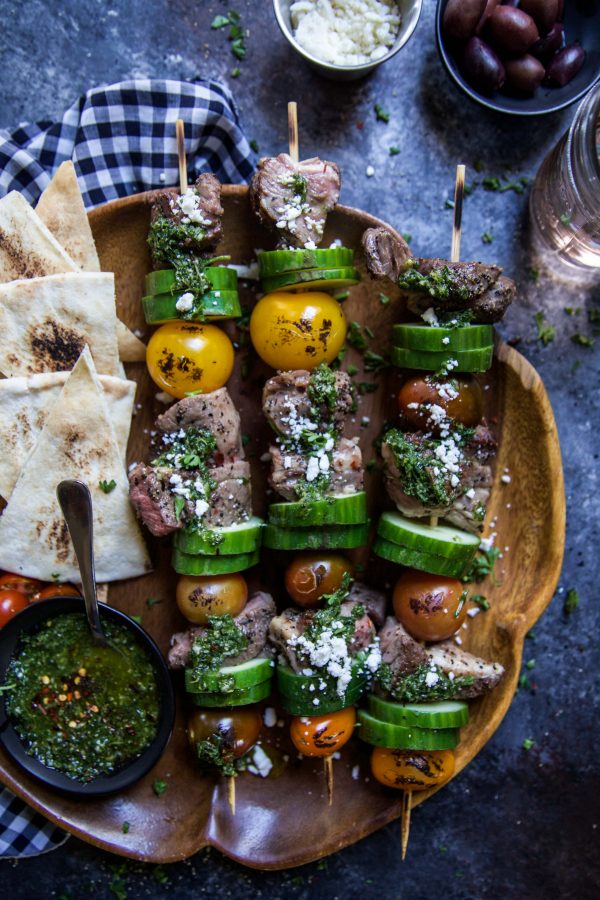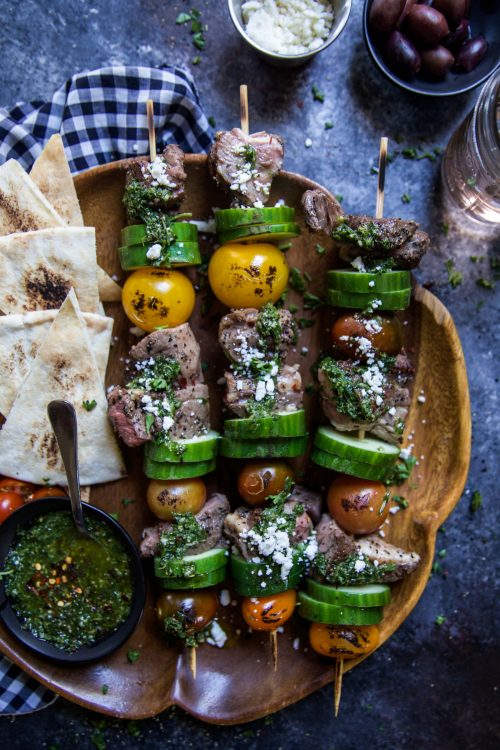 Let's chat!
I feel like I need to update you on what's been going on in the garden. This past weekend Mr. B and I made a big push to get Grier Groceries complete because we are literally going to be gone every weekend until July 4th. Crazy, huh?
Anyway, the big update is that WE ARE PLANTED and ready for 2017 produce to begin!!! I'm so freaking pumped. We planted a mix of seeds that include – golden beets, zucchini, yellow squash, arugula, spinach, rainbow chard, beans, peas, and cucumbers. We've got every herb under the sun and the heirloom tomato section is on point. And for good measure we threw in some Tabasco and Thai peppers because y'all know we like a little spice. Now, if we could only grow chorizo…..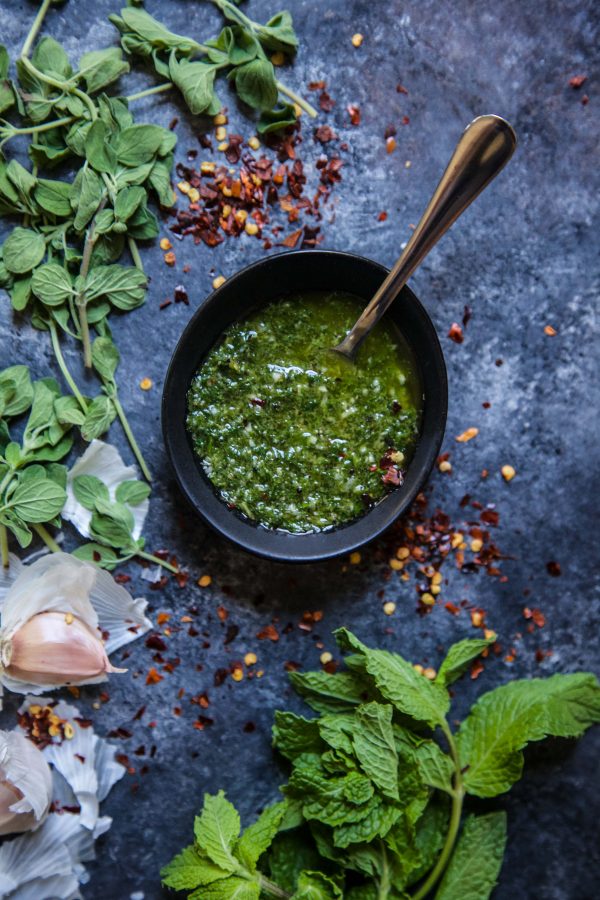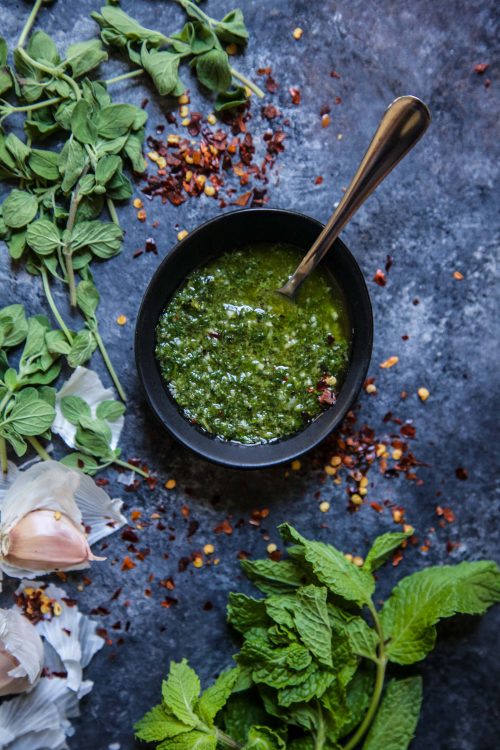 Well, with the garden bed situation complete we are moving onto phase two of the backyard remodel which includes lighting and furniture. If y'all have any recommendations on patio furniture send them my way. We've been looking at Wayfair because of the prices, but would love to hear if West Elm or Crate & Barrel are worthy options too. Right now it feels a little complicated trying to pick these items out that all I want to do is fire up the grill and make these Grilled Lamb Skewers with Turkish Chimichurri.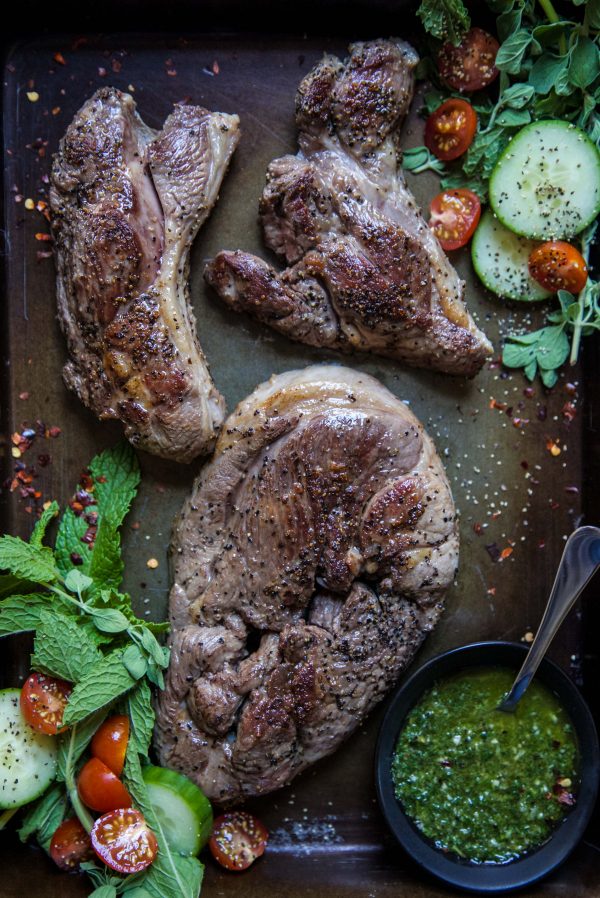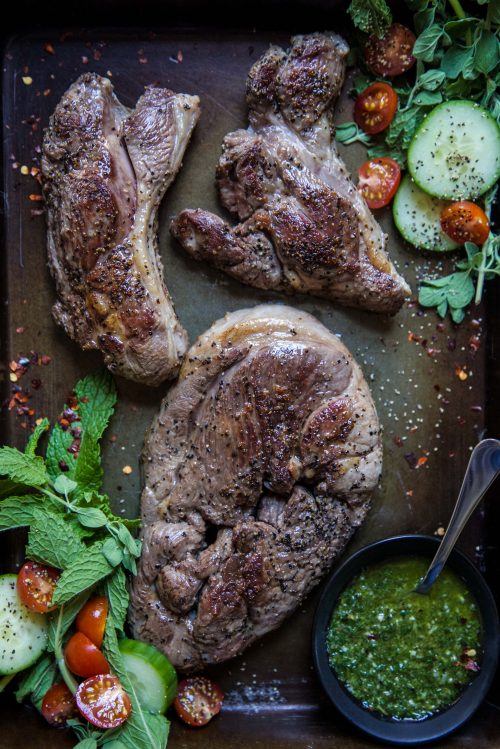 Mr. B and I are currently in a put 'chimichurri on everything mode'. Pizza, sandwiches, burgers, breakfast burritos, you name it, we've probably smothered it with chimichurri. This version is our latest obsession. I found some Turkish oregano at the spice store the other day and thought this is genius. So I added it to my standard chimichurri recipe and it gave the sauce more of kick! I highly suggest making a big batch because you will go through this stuff!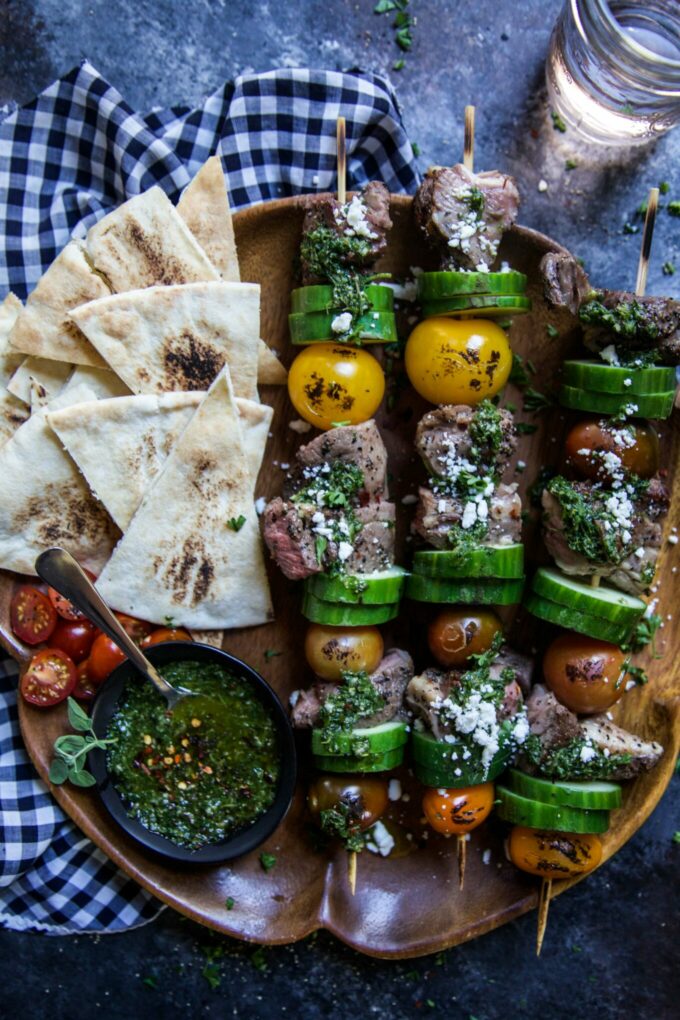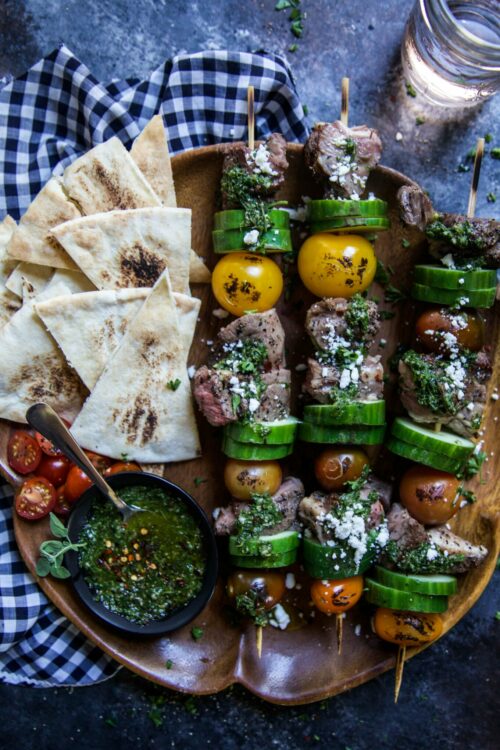 But don't forget to slather it on top of some Grilled Lamb Skewers! Seriously, are you guys so excited that grilling season is here?! Between the garden beds, new (hopefully soon) patio furniture, twinkling lights, I might just camp out in our backyard the rest of summer!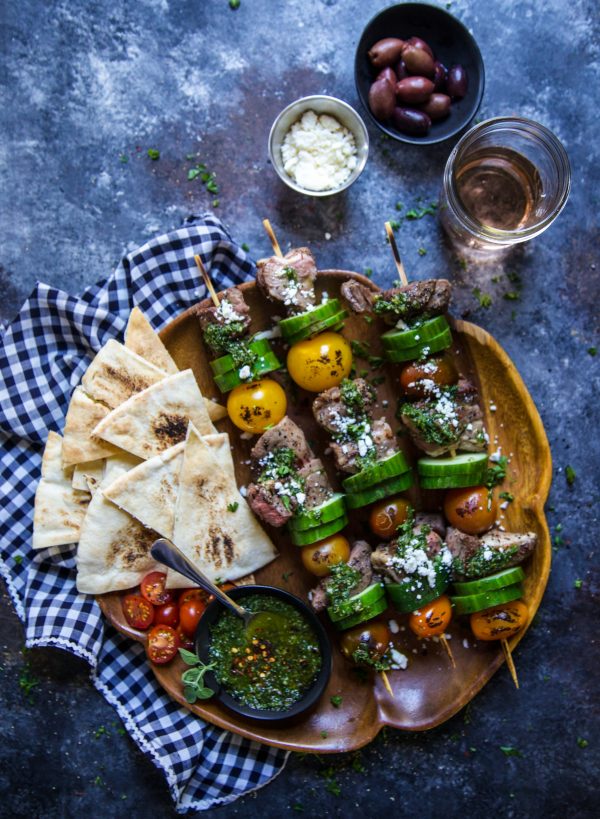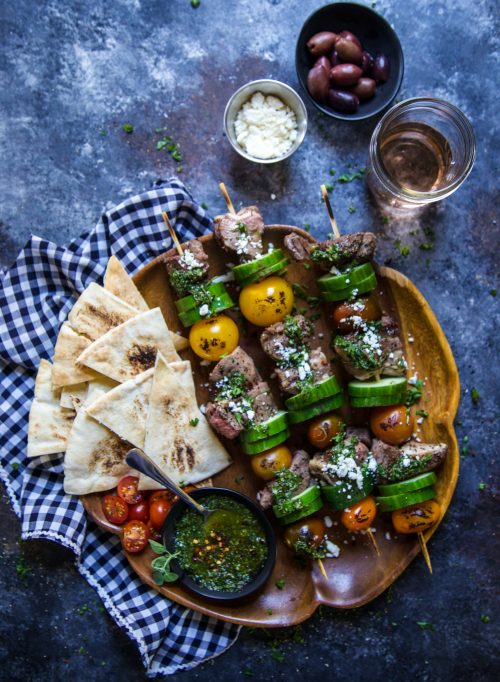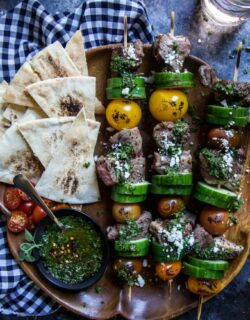 Grilled Lamb Skewers with Turkish Chimichurri
Ingredients:
for the Turkish chimichurri: 
1 1/2 cups chopped parsley
4 garlic cloves,roughly chopped
4 tsp dried Turkish oregano (you may substitute with 3 tbsp fresh chopped oregano)
3 tbsp red wine vinegar
1/2 cup olive oil
1/2 tsp kosher salt
1/4 tsp ground pepper
1/2 tsp red pepper flakes
for the lamb skewers:
1 1/2 pounds one-inch lamb cubes (*chicken or beef would work as well!)
1/4 cup olive oil
1 1/2 tsp kosher salt
1 tsp ground pepper
24 cucumber slices
12 grape tomatoes (try to get large grape tomatoes for better stability when grilling)
Directions:
for the Turkish chimichurri:
In a small food processor or blender, add all the ingredients. Pulse until well combined. Taste to make sure seasoning is correct. Pour the chimichurri into a bowl with a fitted lid. Place the chimichurri in the fridge for at least 30 minutes to allow the flavors to combine.
for the lamb skewers:
On a a baking sheet, add the lamb cubes. Toss the lamb with olive oil, salt, and pepper.
To make a skewer, take two slices of cucumber followed by one grape tomato followed by one lamb cube. Repeat process twice on same skewer. Follow this skewering process until all skewers have been assembled. You might have leftover ingredients and that's okay! Just use them up anyway you would like.
Preheat the grill to medium-high heat. Drizzle the skewers with a little more olive oil to make sure they don't stick to the grill. Place skewers on the grill and cook rotating each side after three to four minutes. Remove from grill and let cool before serving and garnishing with chimichurri! 
All images and text ©