Cajun Chicken Bruschetta with Spicy Mayo
Cajun Chicken Bruschetta with Spicy Mayo is a fun and easy dish to make! Crisp Cajun chicken with fresh bruschetta piled high on a toasty baguette and then smothered with a spicy mayo. If you've got 15 minutes this dish will be your new fav!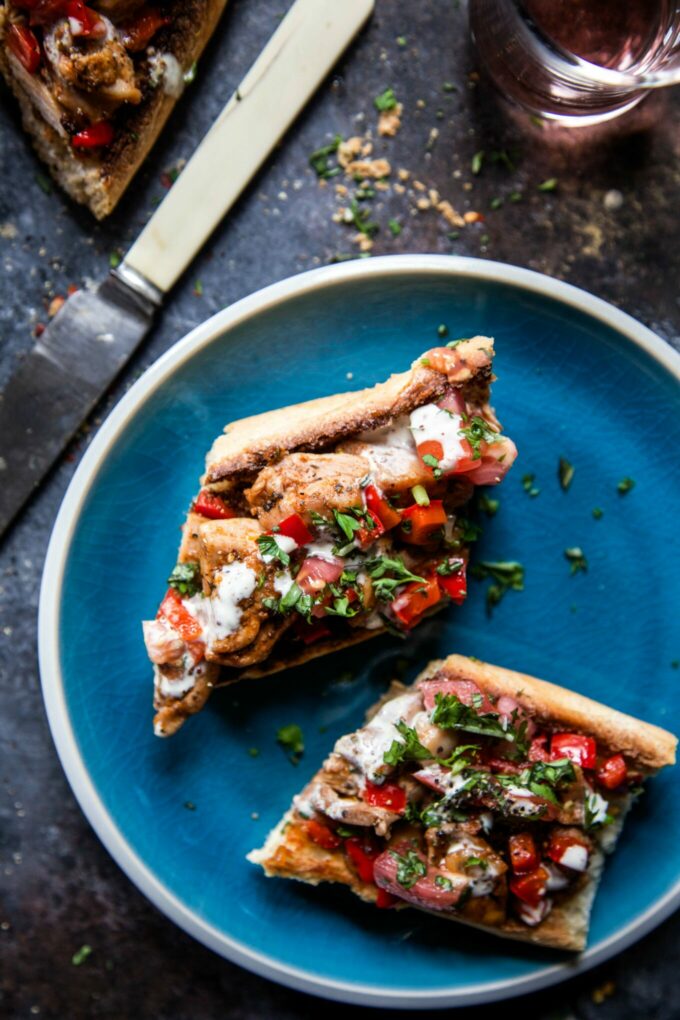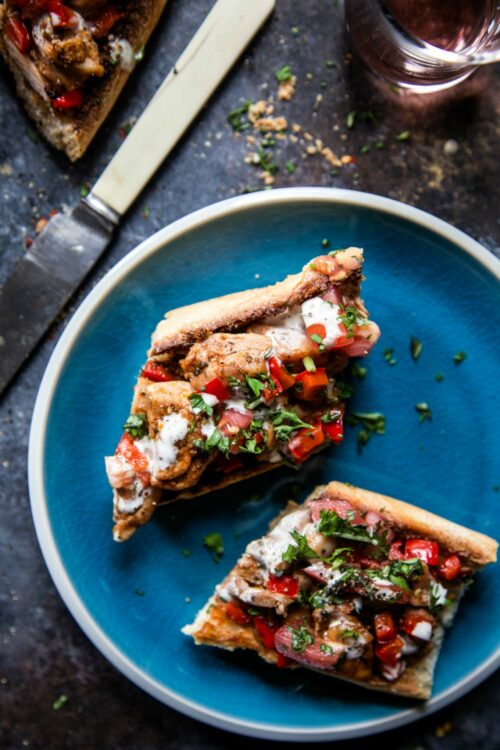 T-minus one week until Memorial Day!!
Who's excited?
Although, I hate to say this, but 2017 has zoomed by. SERIOUSLY. January through March were actually just one giant blur with the whole cookbook thing. Looking back at those months, I felt like I was living in a dark hole. It could have been summer, winter or fall, and I wouldn't have known the difference.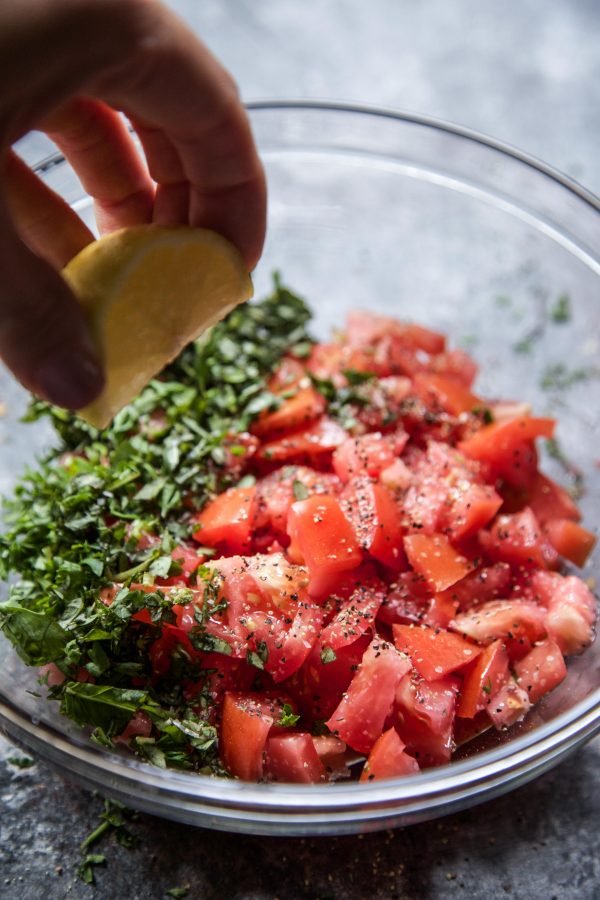 I think that is why I am so freaking excited for summer to begin. I will be finishing up edits and finally taking a moment to BREATHE. I want to be able to pause so I can soak in this year because it's a huge milestone for me personally and professionally. I fear if I don't reflect on this moment of growth it will pass quickly and I don't want to have any regrets!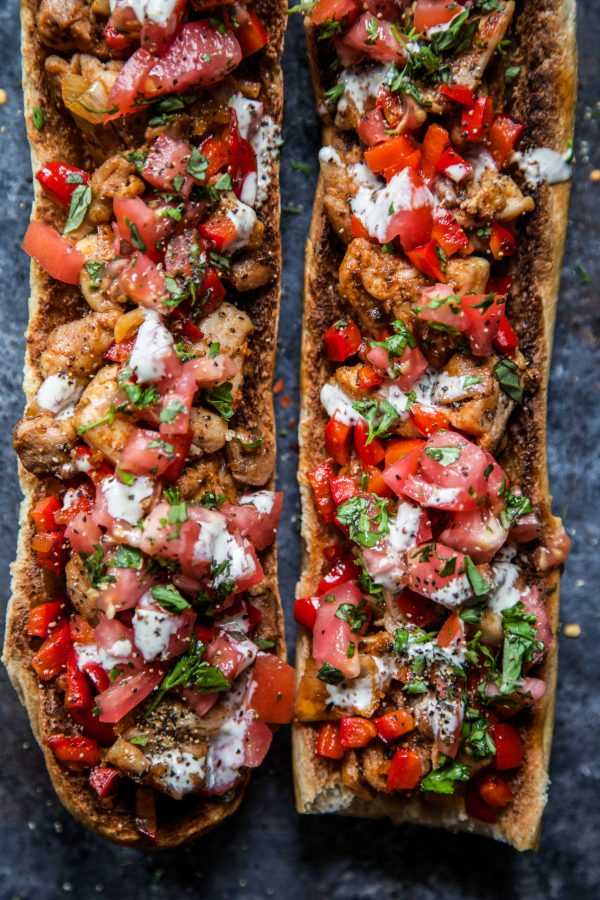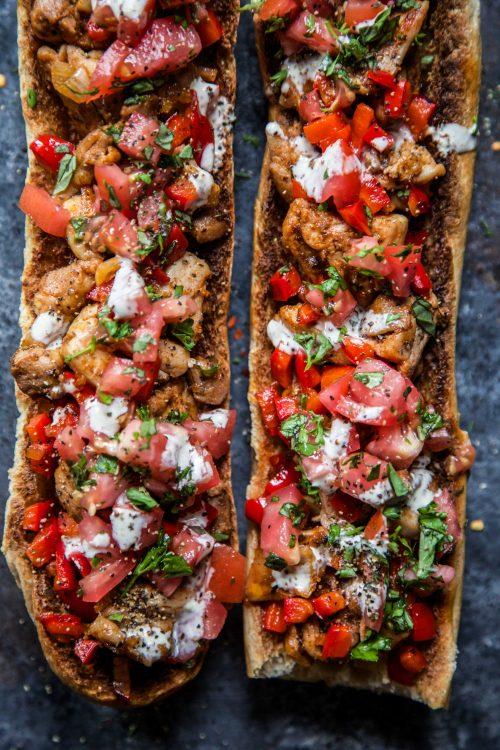 Alright, now we can't talk about Memorial Weekend without talking about food. What are y'all serving up over the holiday? Yes, I am a sucker for a juicy burger or grilled corn, but what I'm loving right now is an assortment of finger foods. Something about a giant platter filled with different dips, sauces, skewers, veggies, toasts, etc. that makes me so giddy!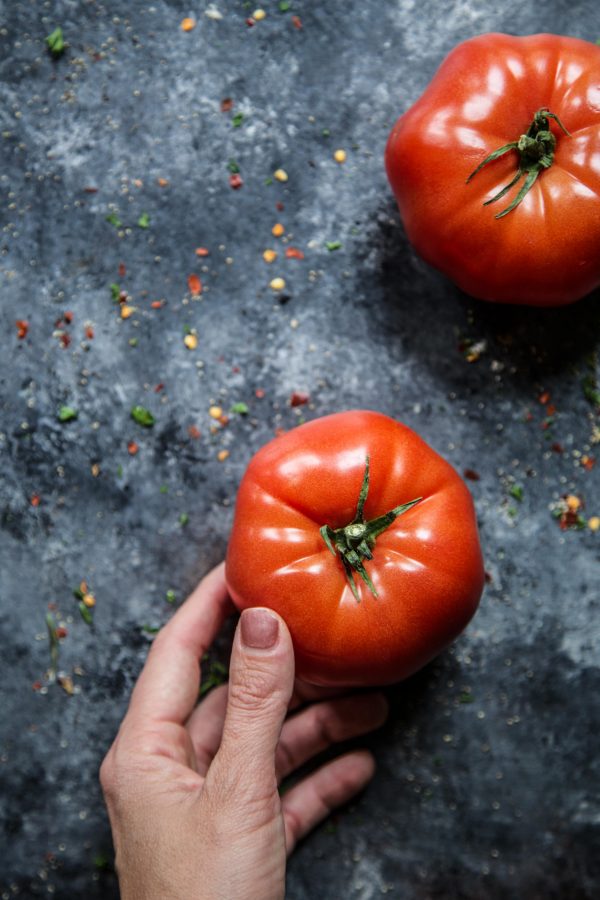 If you are on the holiday platter train as well then you need to add as this Cajun Chicken Bruschetta with Spicy Mayo to the spread. I am also a firm believer that if you are assembling a platter of food keep it simple. Which is why bruschetta is a no brainer. Simply saute some boneless chicken thighs with Cajun seasoning. You can actually use whatever seasoning your heart desires – I also suggest Cuban or Greek seasoning. Note to self: make Greek bruschetta.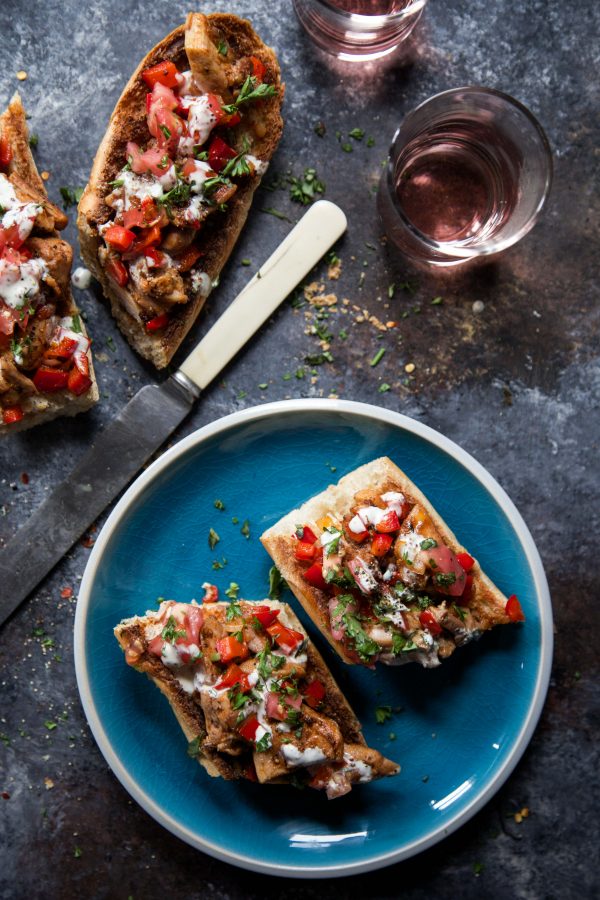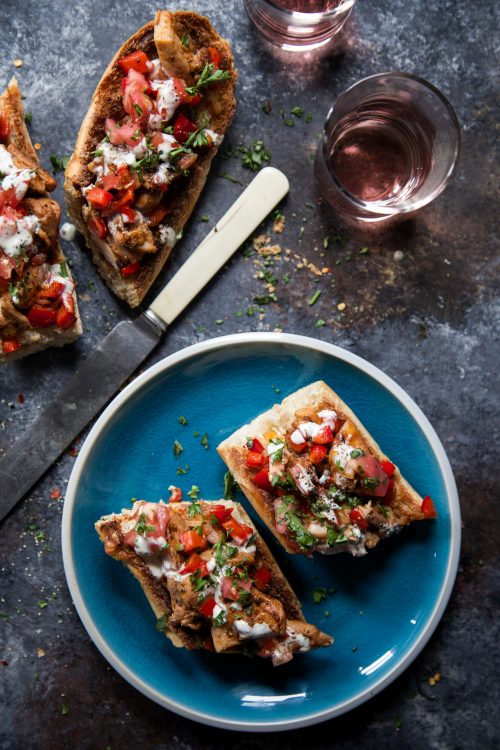 Anyway, once you've sauted the chicken, toast the baguette and chop your usual suspects for the bruschetta. Once everything is diced and ready to go, plop it on top of the toasted baguette, slice and serve. Oh, but don't forget the spicy mayo!
Now, who's really excited for Memorial Day?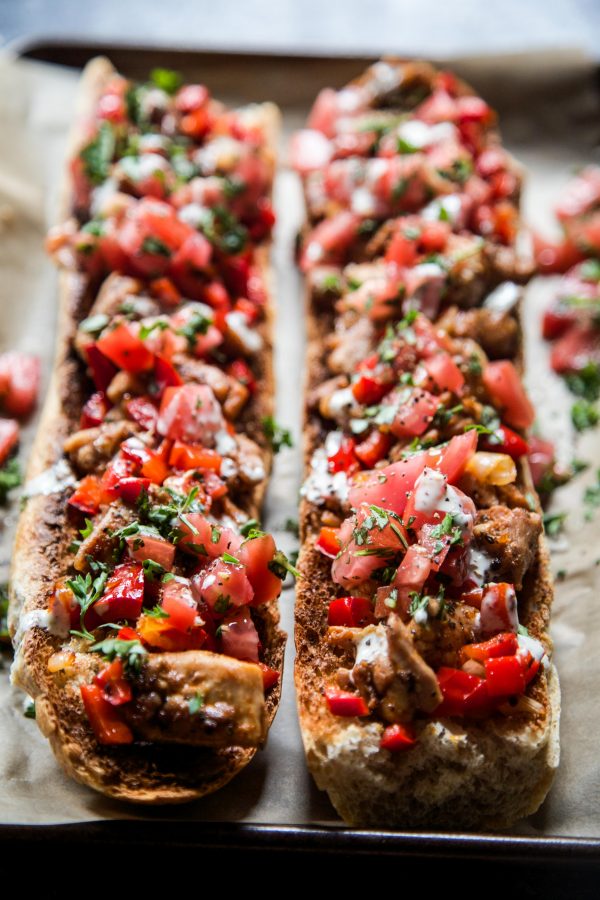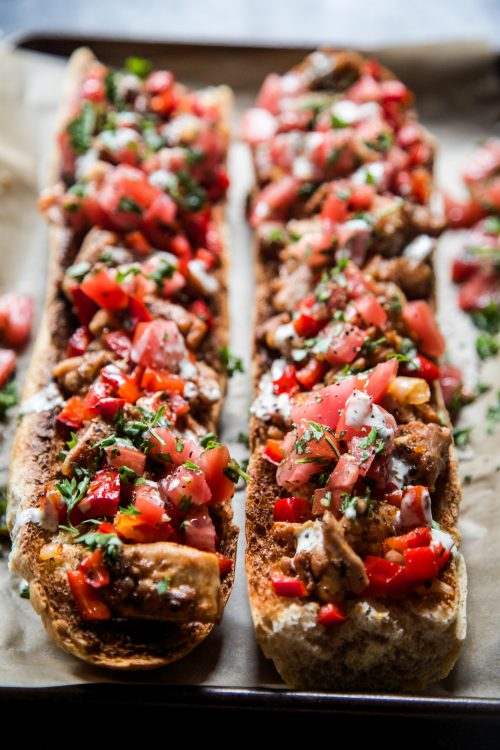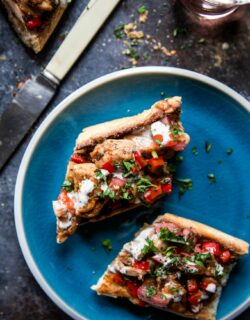 Cajun Chicken Bruschetta with Spicy Mayo
Ingredients:
1 whole wheat baguette sliced lengthwise, cut into four pieces
1 tbsp olive oil
1 lb boneless skinless chicken thighs sliced into 1/2-inch cubes
1 tbsp Cajun seasoning
1/3 cup red onion, diced
1/3 cup red pepper, diced
2 cups chopped beefsteak tomatoes
1/2 cup fresh basil chopped
1/3 cup fresh parsley chopped
1 1/2 tbsp lemon juice, dived
1/2 cup mayonnaise
1/3 cup spicy mustard
salt and pepper to taste
Directions:
Preheat your broiler. Place the baguette slices on a baking sheet. Toast the baguette slices for a few minutes until golden brown. Remove from broiler and set aside.
Meanwhile, preheat a skillet to medium-high heat and then add the olive oil, chicken thighs, Cajun seasoning, salt and pepper. Cook the chicken until no longer pink about five minutes. Remove the chicken from the skillet and place in a bowl. In the same skillet, add a little more olive oil and then add the red onion and red pepper. Saute the veggies until softened about four to minutes. Remove skillet from the heat and add the veggies to the bowl with the chicken.
Next, in a medium mixing bowl add the tomatoes, basil, parsley, 1 tbsp lemon juice, salt and pepper. Toss to combine. In another small bowl combine the mayonnaise, spicy mustard and 1/2 tbsp lemon juice. Stir to combine.
To assemble: take one of the baguette slices and top it with some of the chicken-veggie mixture. Garnish the top with a couple big scoops bruschetta followed by the spicy mayo. Repeat process with remaining three baguettes. Enjoy!
All images and text ©