Blueberry Lemon Thyme Crisp Pops
Blueberry Lemon Thyme Crisp Pops are a refreshing and easy treat to make all summer long!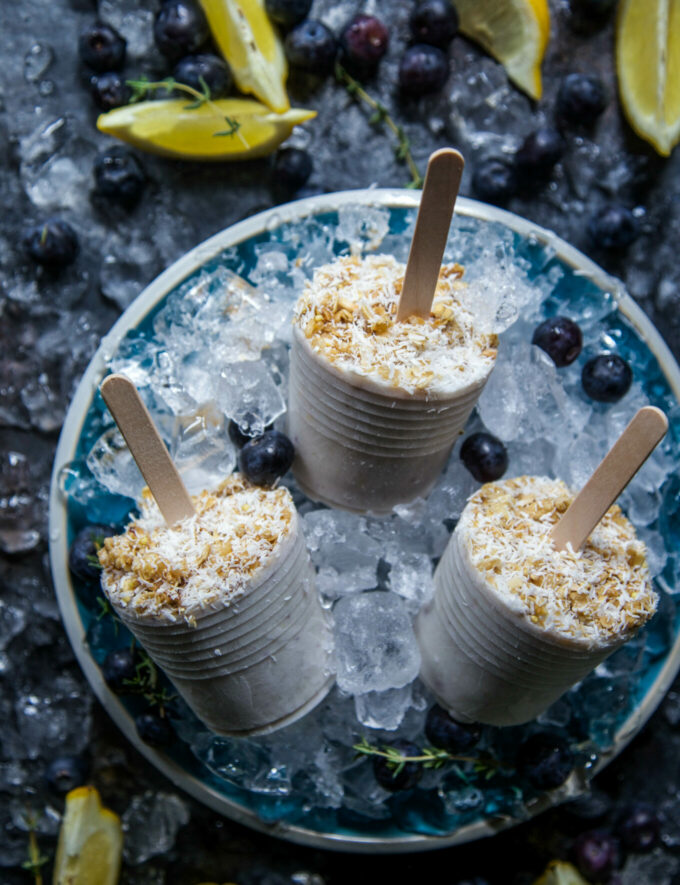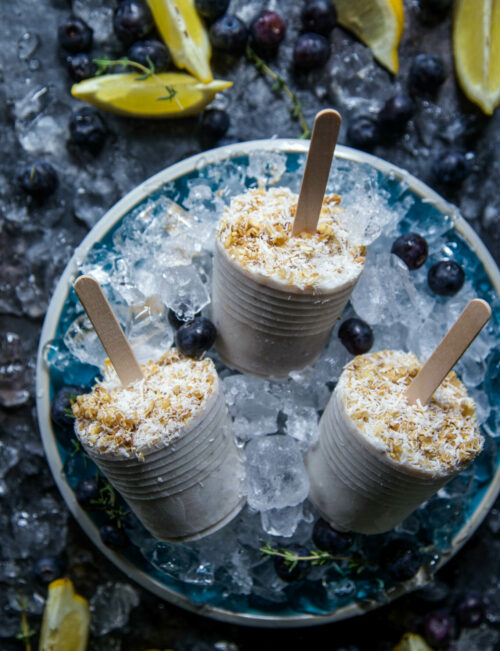 Greetings from Hilton Head!
We've been having a grand old time since our arrival on Saturday. South Carolina is flipping is gorgeous! The Southern charm of the old cities, beaches, and wonderful food, I might never leave. But the best part about all of this is spending time with family. All 18 of us are nestled in a big house for the week, which means things might get a little sporty.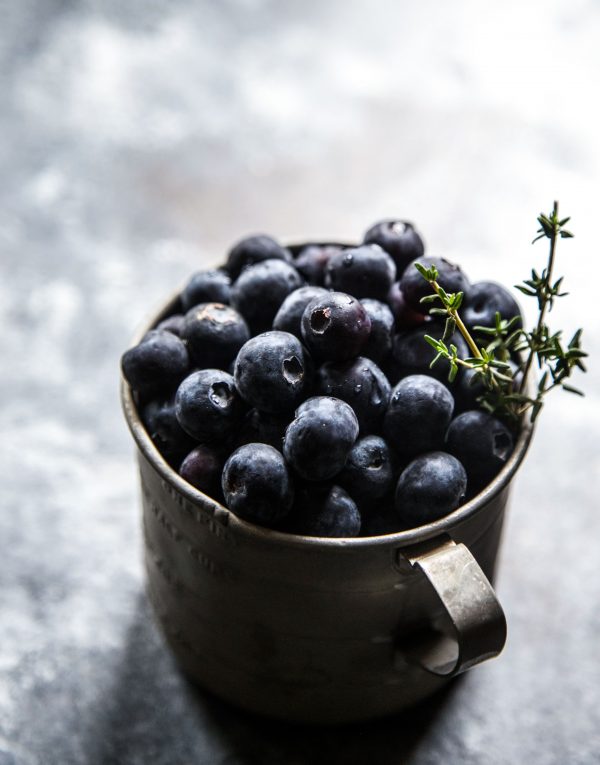 Anyway, we are excited to explore more of what Hilton Head has to offer. If you've been here let me know if you have any recommendations on what we should do or eat! I don't want to miss a thing. Also, the bike situation I hear is a good option. Any hot spots we should make a pit stop at? Don't worry I brought my Colorado spandex roadie gear with me so I can crush the trails. Just kidding. Maybe.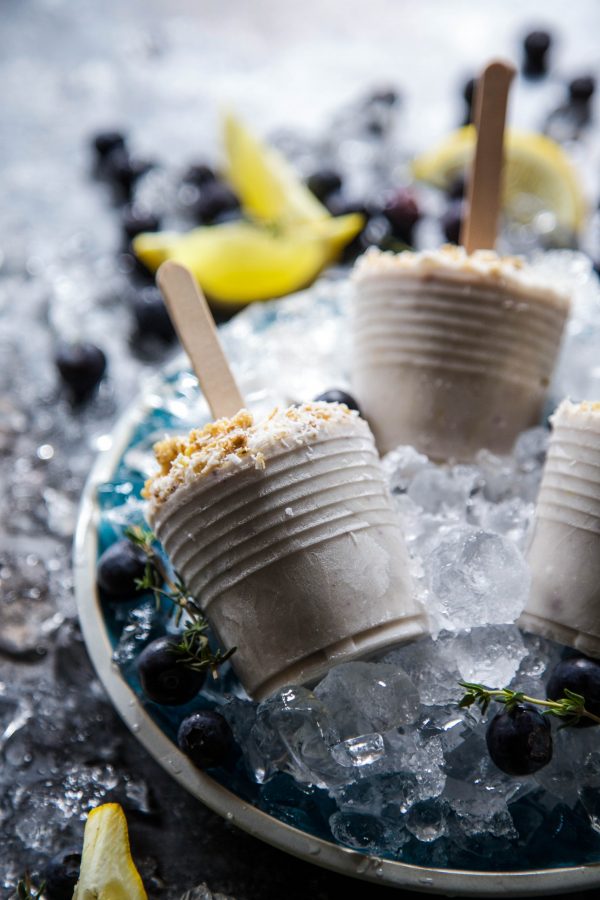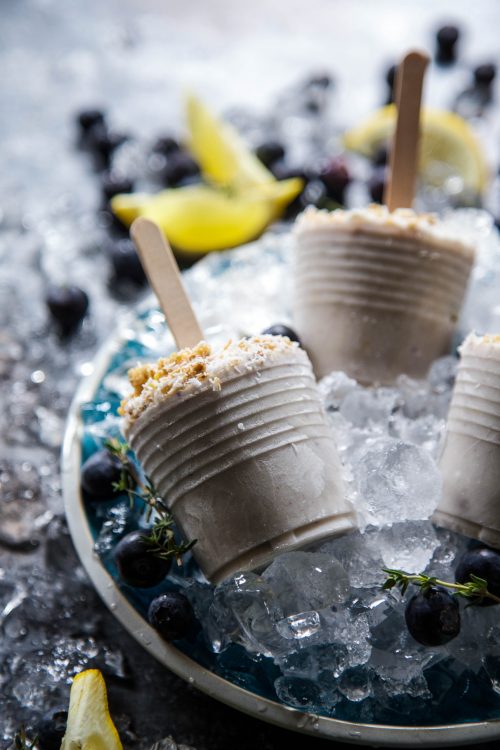 Oh shoot! Where are my manners? I didn't even say Happy Memorial Day! What are y'all up to today? Having a backyard bbq? Lounging by the pool? Whatever you decide to do, I hope it's fabulous and delicious as always.
We have a fun day planned to explore Savannah via the carriage rides. Hopefully we will have time to grab a quick lunch before heading back to the beach because my mission today is to make these Blueberry Lemon Thyme Crisp Pops. I have this picture in my head of handing these to my nieces and nephews when their tookus' are on fire like Yosemite Sam style. Oh, your biscuits are burning? Here's a few Blueberry Lemon Thyme Crisp Pops to cool you off.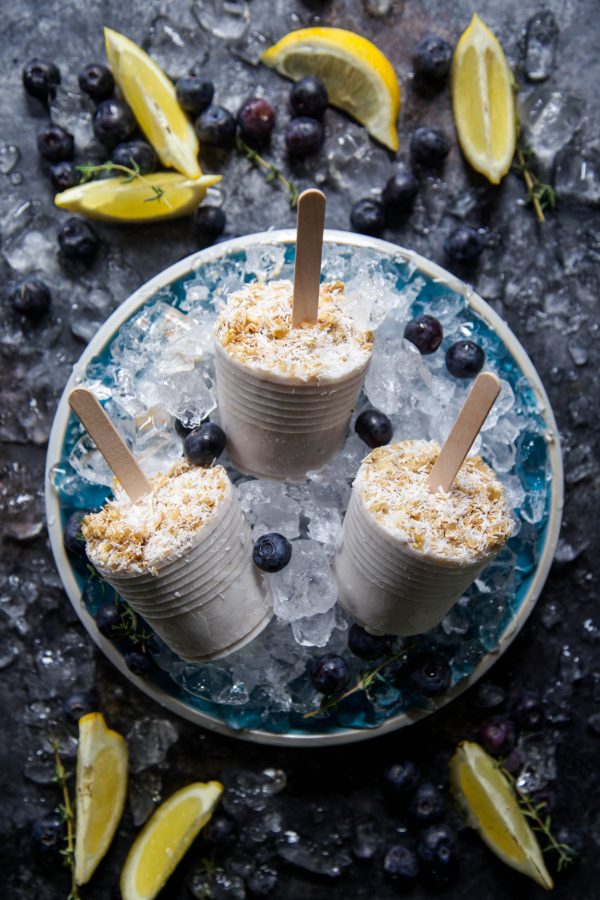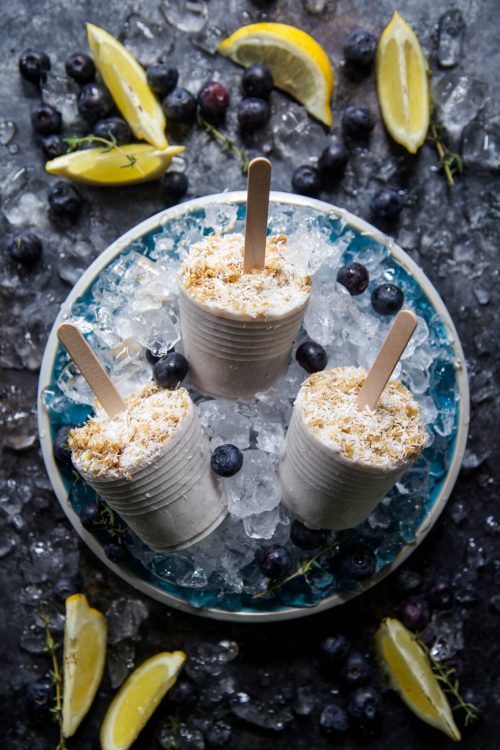 Besides cooling off your tookus these pops are so simple to make. Just add all the ingredients into a blender, puree, pour the mixture into small plastic cups, and freeze. If you wanted to make these adult friendly add a splash of vodka or gin. Happy hour that will cool you off? Genius.
Anyway, I hope y'all have a safe and wonderful Memorial Day!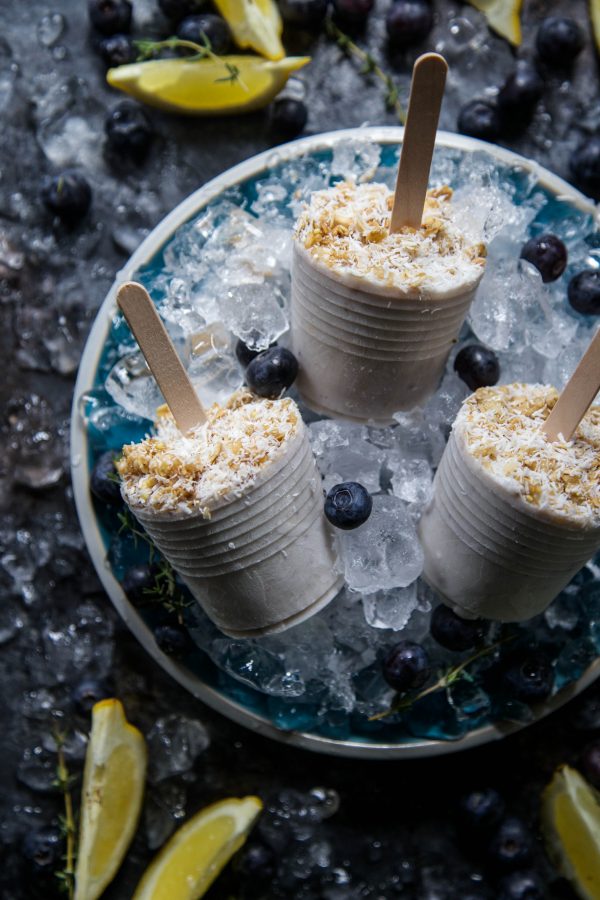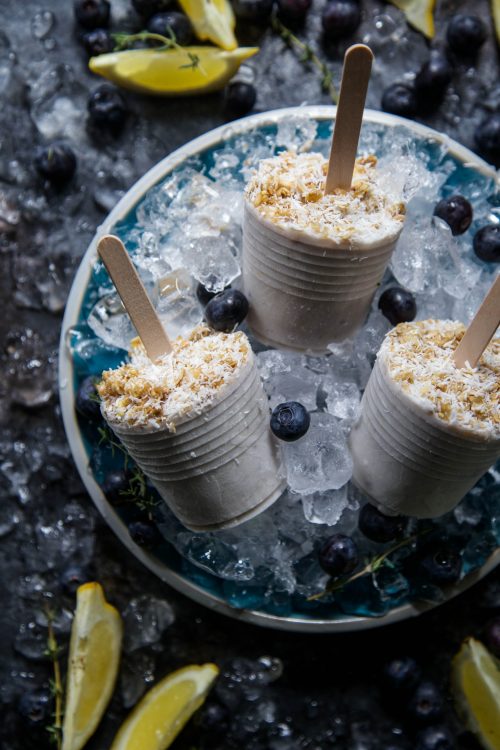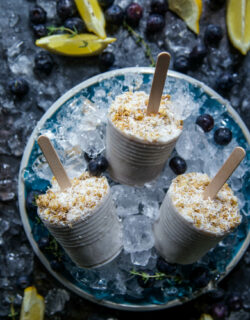 Blueberry Lemon Thyme Crisp Pops
Ingredients:
1 cup honey granola
1 cup unsweetened coconut flakes
2 cups fresh blueberries
1 cup plain Greek yogurt
1/2 cup half and half or cream
3 tbsp granulated sugar
1 tsp lemon zest
1 tsp vanilla extract
1 tsp fresh thyme
pinch of kosher salt
Directions:
In a small bowl combine the honey granola and coconut flakes. Set aside.
Place the blueberries into a small food processor or blender. Puree the blueberries until smooth. Next, place a fine mesh sieve over a large mixing bowl. Strain the blueberries through the sieve until a gorgeous puree appears in the bottom of the mixing bowl. In the mixing bowl with the puree add the Greek yogurt, half/half, sugar, lemon zest, vanilla extract, thyme, and salt. Stir all the ingredients together until well incorporated.
If you have Popsicle molds divide the blueberry mixture between three to four molds. If you don't have Popsicle molds divide the blueberry mixture between two to three 9oz plastic cups filling about three quarters of the way full. Once all mixture has been added to your Popsicle molds or plastic cups, top each Popsicle with some of the honey coconut mixture. Place a Popsicle stick in the middle of each Popsicle. Next, place the Popsicle into the freezer for at least 5 hours or overnight for the best results.
When ready to serve if using the plastic cups take a pair of scissors and cut down the side of the plastic cup. Then gently tear the plastic away. Enjoy!
All images and text ©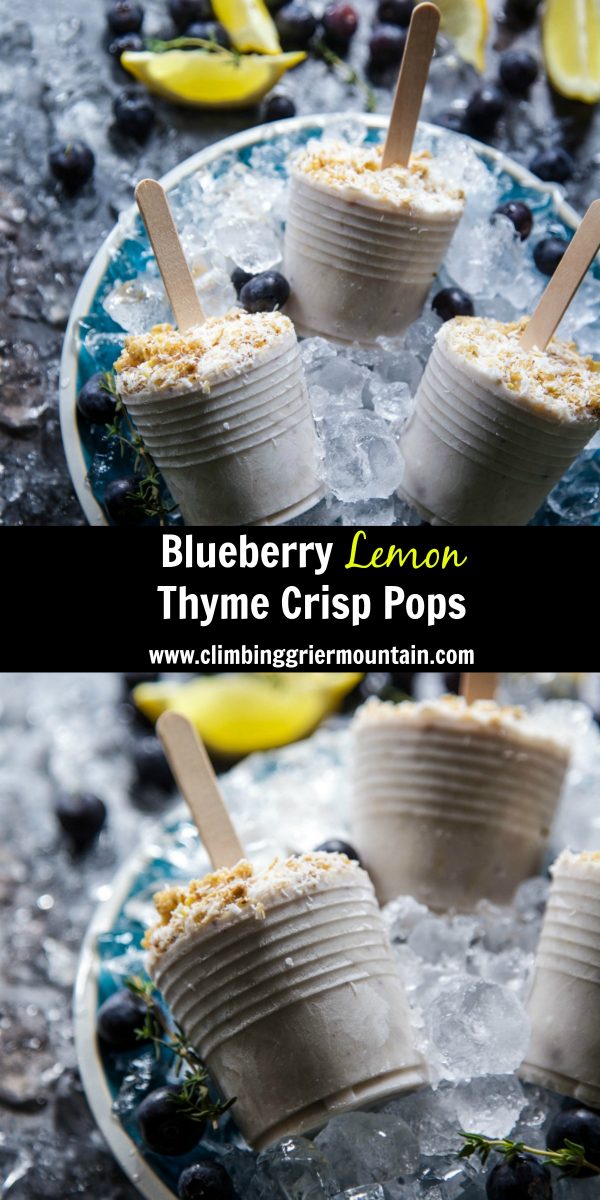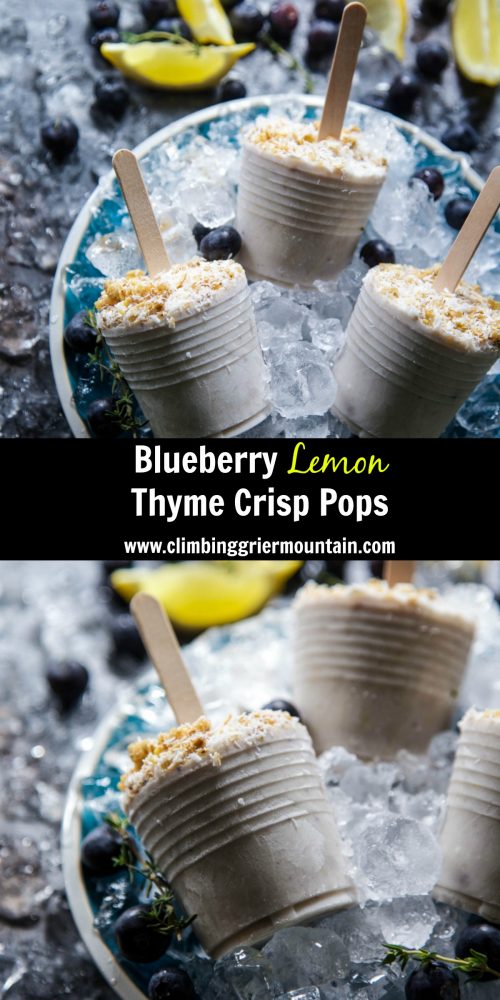 In conclusion, these Blueberry Lemon Thyme Crisp Pops are a delicious combination of sweet blueberries, zesty lemon, and aromatic thyme. A refreshing and flavorful treat that perfectly balances tart and sweet, a delightful way to enjoy summer's bounty.