grilled peach & bacon salad with buttermilk dressing + five reasons to visit palisade, co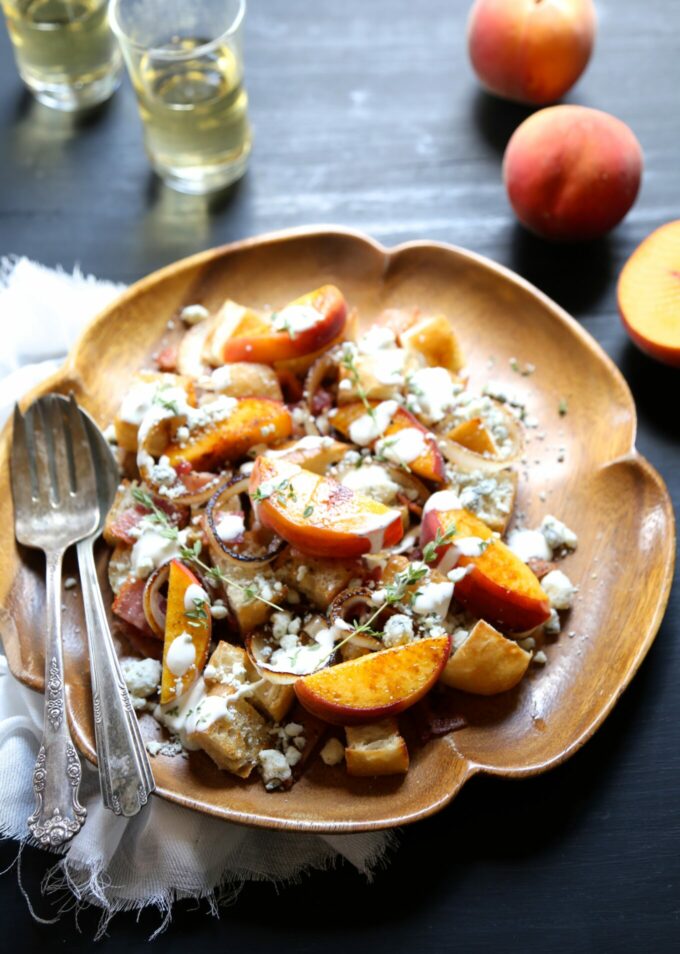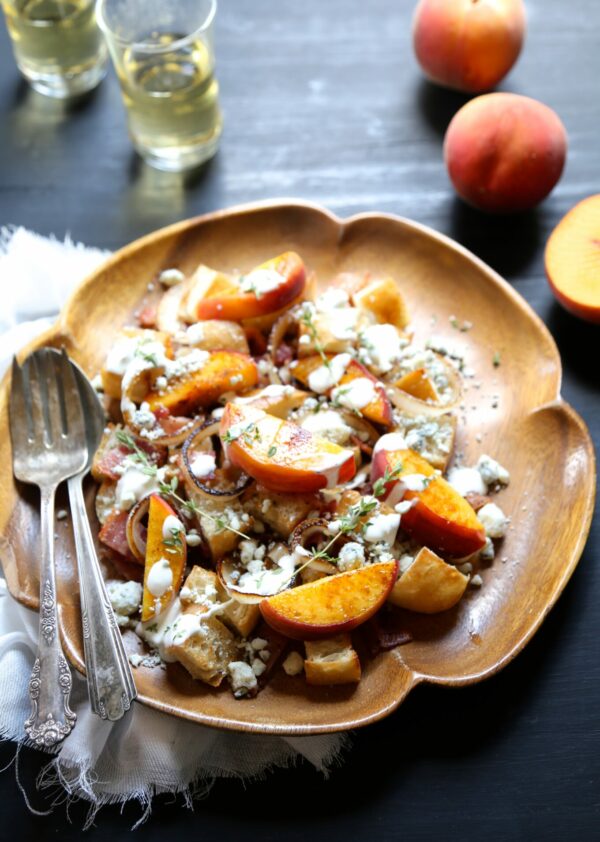 A couple weeks ago, the Denver gaggle and I headed west to Palisade, Colorado for a weekend full of girl talk, giggles, and giggle juice.
The last trip that Katie, Tina, Megan, Listy and I took to wine and peach country was over four years ago! But like Katie said, "Looking back at that recap, we haven't aged a single bit." #lovethesegirls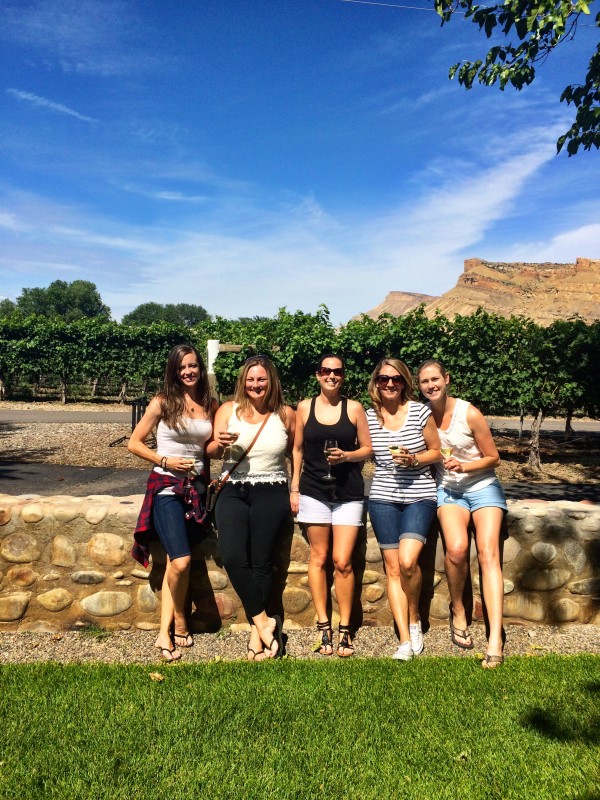 If you haven't been or heard of Palisade, let me give you the 411. Living in Colorado we have access to different types of terrain from rugged mountaintops, desert like oasis, to rolling farmlands; but, did you know that Colorado also has kickass vineyards and a large peach industry? No way, you say? Yes, way. Here are 5 reasons why you should visit Palisade: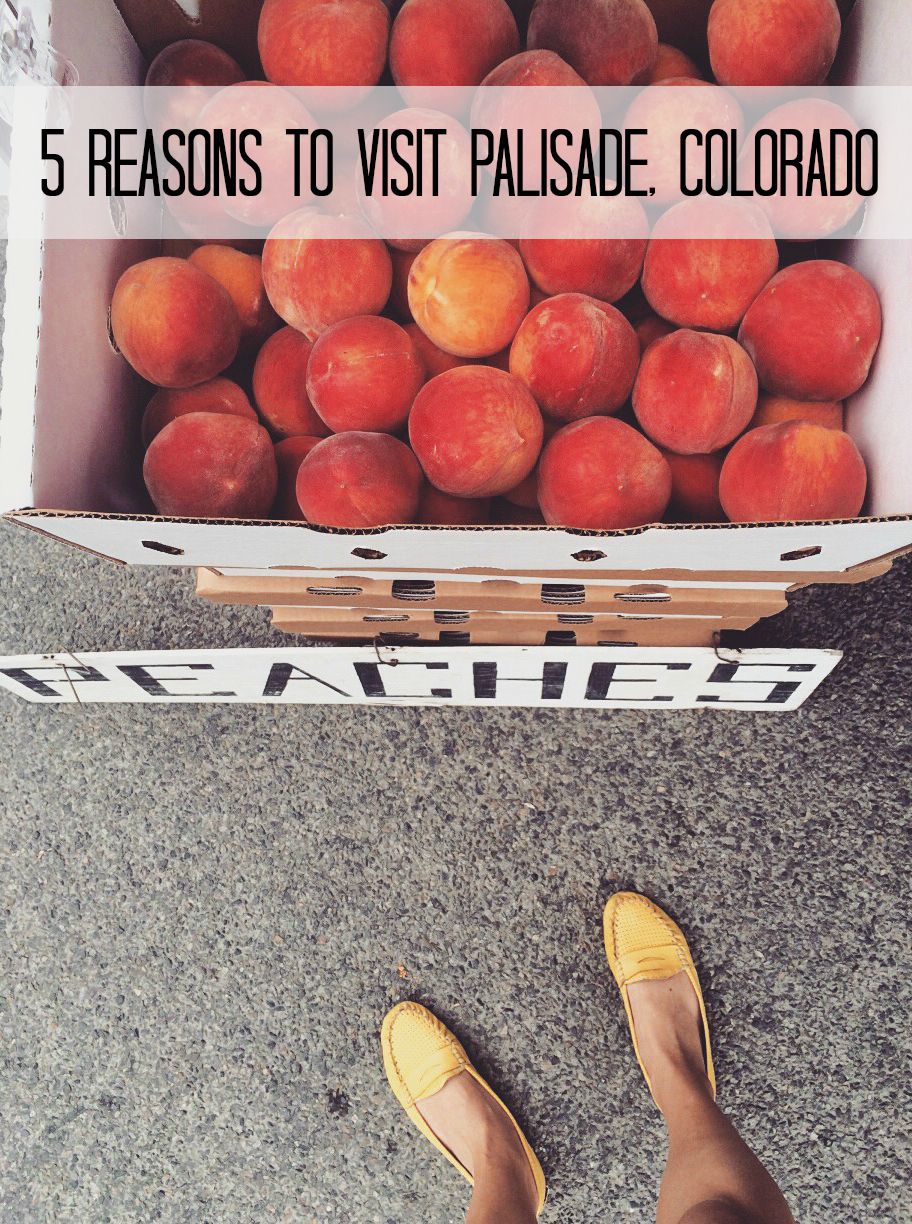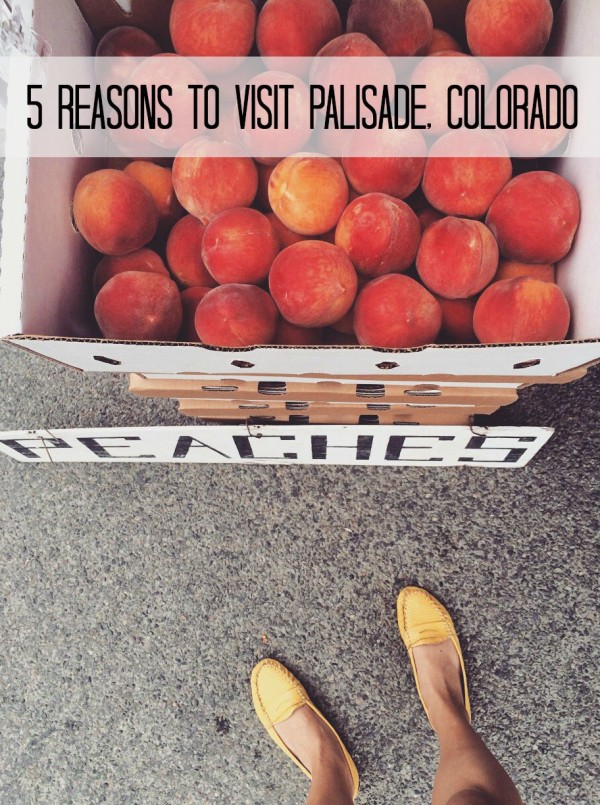 1) WINE! Palisade has over a dozen award-wining wineries that you can visit. Each one has unique characteristics. Have you ever had lavender wine? It's a must! I highly recommend renting a bike downtown, grabbing a map, and cruising around to each vineyard. Unlike Napa or Sonoma, Palisade has free wine tastings! So get your giggle juice on.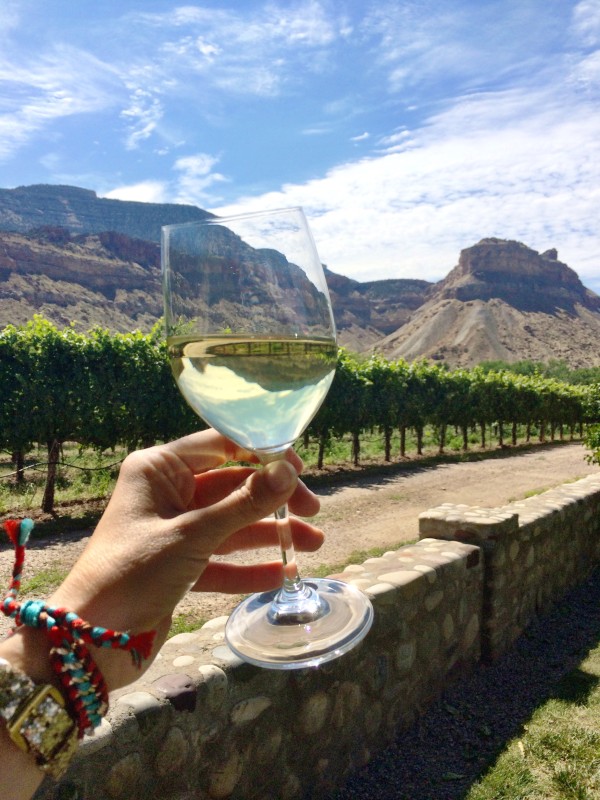 2) Food. Palisade is a small town complete with the quintessential Main Street. But don't let the quaint town fool you because nestled downtown are a few restaurants worthy of a pit stop. For your BLD (breakfast -lunch -dinner) crowd, check out Palisade Cafe where you can order a breakfast burrito the size of your head and wash it down with a citrus-y mimosa. To satisfy your sweet tooth, stop next door to the Slice of Life Bakery for a homemade peach cinnamon roll. For lunch, grab a pulled pork sandwich paired with a micro brew at the Palisade Brewery. And to cap the night off, try Inari's for dinner. This funky little restaurant boasts some big flavor with east meets west dishes.
3) Activities. Beside eat and drinking, there are a lot of activities to do in and around Palisade. You can rent cruisers and bike around town. Or, if you are feeling more adventurous, rent a mountain bike and explore the dozen or so local trails. Or go for a morning hike and watch the sunrise over the mesa. Also, you can reserve float trips and float down the river with a bunch of friends!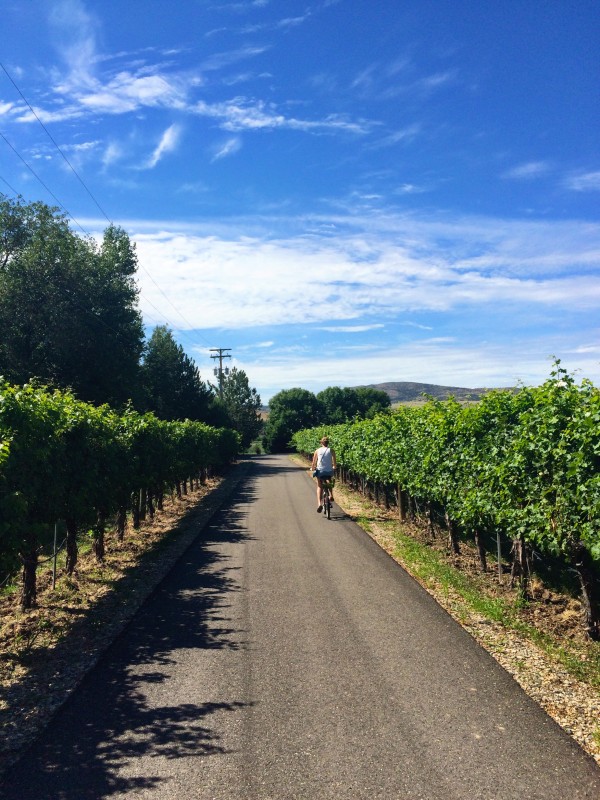 4) Peach Street Distillery/Palisade Brewery. Need some peach vodka in your life? Well look no further because the Palisade offers more than just wine. Locally made cocktails will have you two fingers deep at Peach Street Distillery. And right next door, if you need a break from the heavy stuff, stop for pint at Palisade Brewery where you'll find the best micro brew in town. The red ale is my fav!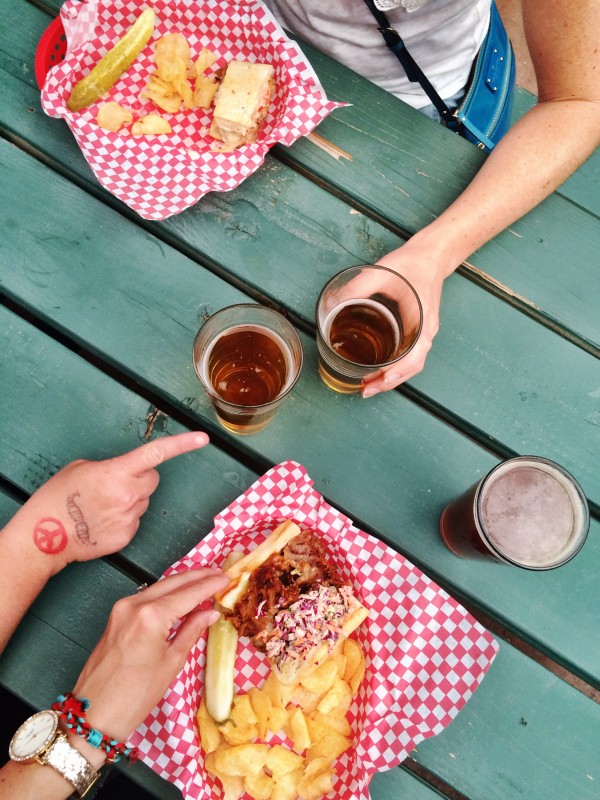 5) Peaches. Palisade is home to a wonderful array of agriculture gems. Local produce shines, but the all-star of the group, is the peach. Whether you are walking, driving, or riding through town you'll find peach trees everywhere. Stop at one of the local orchards and pick up a few buckets!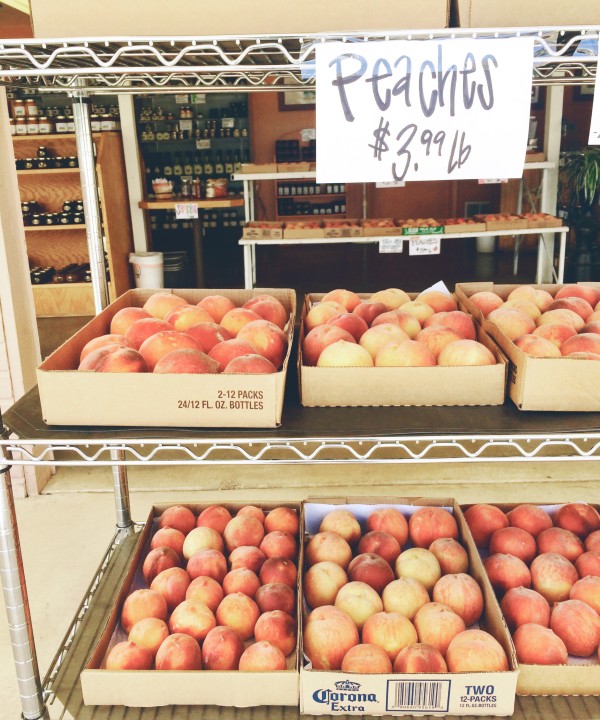 Man, all this talk about peaches has me HANGRY! When I arrived home from Palisade with sack of peaches, I knew exactly what I wanted to make, salad. I know, I know, so not like me, but hear me out for a second. This salad is chock full of delicious ingredients – Gorgonzola, grilled onions, buttery croutons, fresh thyme, and the sexiest buttermilk dressing ever. Hungry yet? Thought so.
Now, invite your best gals over for dinner, make this salad, and plan your trip to Palisade. Because as they say in Palisade, "Life Tastes Good Here."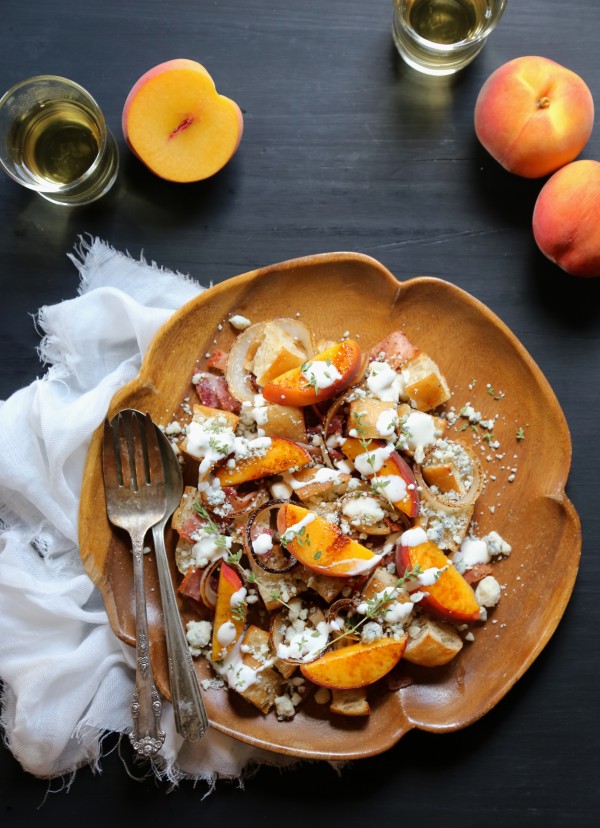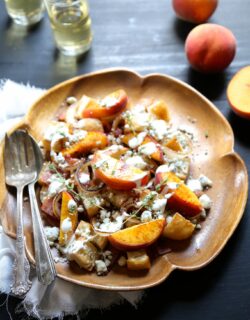 Grilled Peach & Bacon Salad with Buttermilk Dressing
Ingredients:
for the salad:
1/2 loaf sourdough bread, cubed
1/2 yellow onion, sliced into rings
2 tablespoons olive oil
4 large peaches, sliced
5 slices cooked bacon, chopped
1/4 cup Gorgonzola crumbles
Fresh thyme, garnish
salt and pepper to taste
for the buttermilk dressing:
1 garlic clove, minced
4 tablespoons mayo
4 tablespoons sour cream
1 1/2 tablespoons white wine vinegar
1/3 cup buttermilk
salt and pepper to taste
Directions:
for the salad:
Preheat oven to 400 degrees. Spray a baking sheet with non-stick cooking spray. Place the sourdough bread cubes on the baking sheet and toss with olive oil, salt, and pepper. Bake for about 10 minutes or until hardened.
To serve, place the peaches, bacon, bread cubes, Gorgonzola, and thyme in a large bowl. Gently toss to combine. Drizzle top with buttermilk dressing.
for the buttermilk dressing:
In a bowl, mix all ingredients. Chill for at least 30 minutes for dressing the salad.
buttermilk dressing recipe adapted from Food and Wine
All images and text ©