polka dot lasagna skillet
Quick, fast, and in a hurry.
That pretty much sums up my weekdays and nights.
Some days, I look at my schedule and wonder how I could manage to even squeeze in a fart. How does life become complicated and stretched so thin? Darn you BuzzFeed and your time sucking lists and quick how-to videos!
Anyways, I have a solution. Okay, really Shawn, the author of  I Wash You Dry, offers the real deal holyfield solution to making your weeknight dinner dilemmas a breeze. Her new cookbook, Express Lane Cooking, is full of 80 simple recipes using five ingredients to make your life easy while saving some dollar bills.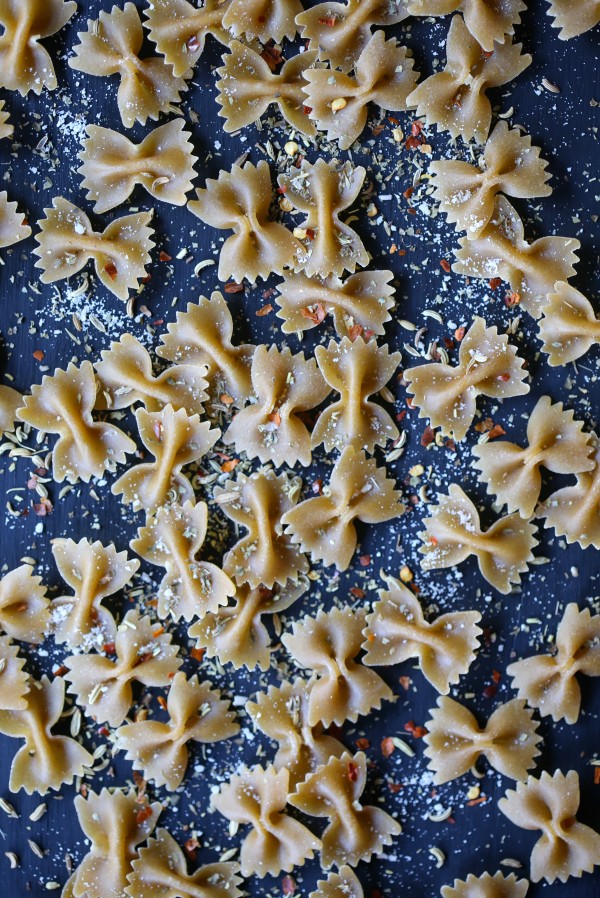 I met Shawn during our Sabra Tastemakers tour in Virginia back in June. Shawn is the nicest, down to earth person and truly believes her cookbook will simplify your life. Case in point: we are still unpacking boxes, organizing, and painting our new house. Mr. B and I were tired of eat outing and spending money so I opened up Shawn's cookbook and decided I could muster enough energy to make her Polka Dot Lasagna Skillet.
YOU GUYS. I can't tell you how easy this meal came together. Sometimes all you need is a little jump start and that's what Express Lane Cooking does. We feasted like kings and felt so re-charged and ready to tackle the next project. Good food doesn't have to be complicated to be delicious and I think Shawn's cookbook nails it on the head.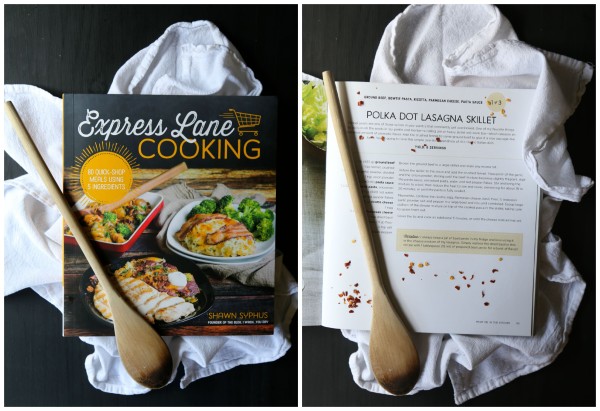 So, to celebrate her fabulous achievement, I am giving away one copy of Express Lane Cooking to one lucky reader. GET EXCITED.
****THIS GIVEAWAY IS NOW CLOSED!! CONGRATS TO COLLEEN!******
To enter, leave a comment below telling me, what is your favorite (EASY) meal to cook during the week?
Giveaway details: One US resident winner will receive a copy of Express Lane Cooking. The winner will be chosen randomly and will have 48 hours to respond. This giveaway will run from Wednesday August 18th to Sunday August 23rd 9pm MST. Good luck!
***This is not a sponsored post. I just think Shawn is fantastic and her cookbook is amazing!!***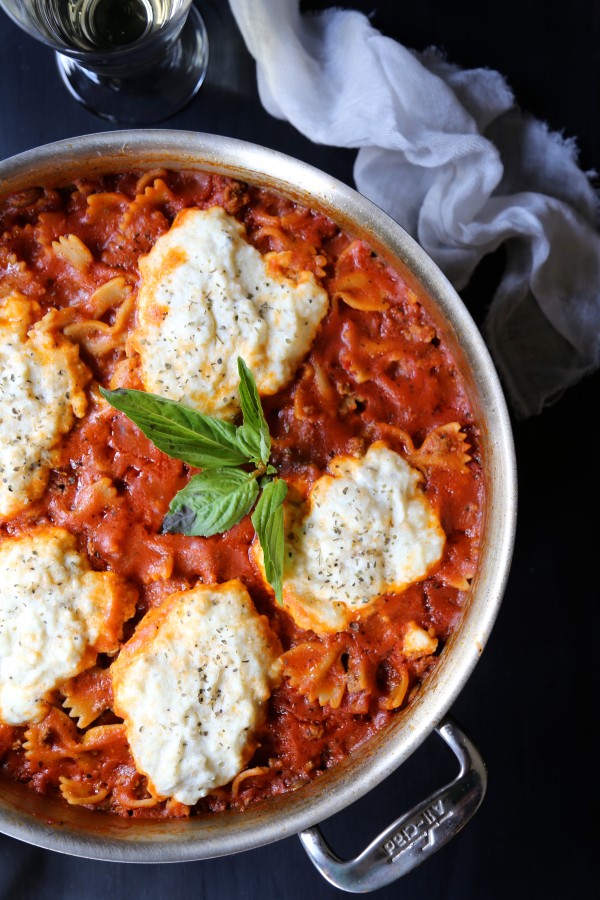 Polka Dot Lasagna Skillet
Ingredients:
1 lb ground beef
1 teaspoon fennel, crushed
1 teaspoon garlic powder, divided
1 teaspoon onion powder
2 cups pasta sauce
2 cups bowtie pasta, uncooked
2 1/2 cups water
pinch of red pepper flakes
1/2 cup ricotta cheese
1 egg
1/2 cup Parmesan cheese
1 teaspoon dried basil
2 tablespoons all-purpose flour
1/2 teaspoon kosher salt
1/8 teaspoon black pepper
Directions:
Brown the ground beef in a large skillet and drain any excess fat.
Return the skillet to the stove and add the crushed fennel, 1 teaspoon of garlic powder and onion powder, stirring until the beef mixtures becomes slightly fragrant. Add the pasta sauce, uncooked pasta, water, and red pepper flakes. Stir and bring the mixture to a boil, then reduce the heat to low and cover, simmering for about 18 to 20 minutes, or until the pasta is full cooked.
Meanwhile, combine the ricotta, egg, Parmesan cheese, basil, flour, 1/2 teaspoon garlic powder, salt, and pepper in a large bowl and mix until combined. Scoop large dollops of the cheese mixture on top of the cooked pasta in the skillet taking care to space them out.
Cover the lid and cook additional 5 minutes or until the cheese mixture has set.
This recipe is from the Express Lane Cooking Cookbook.
All images and text ©