grilled shawarma corn with fresh dill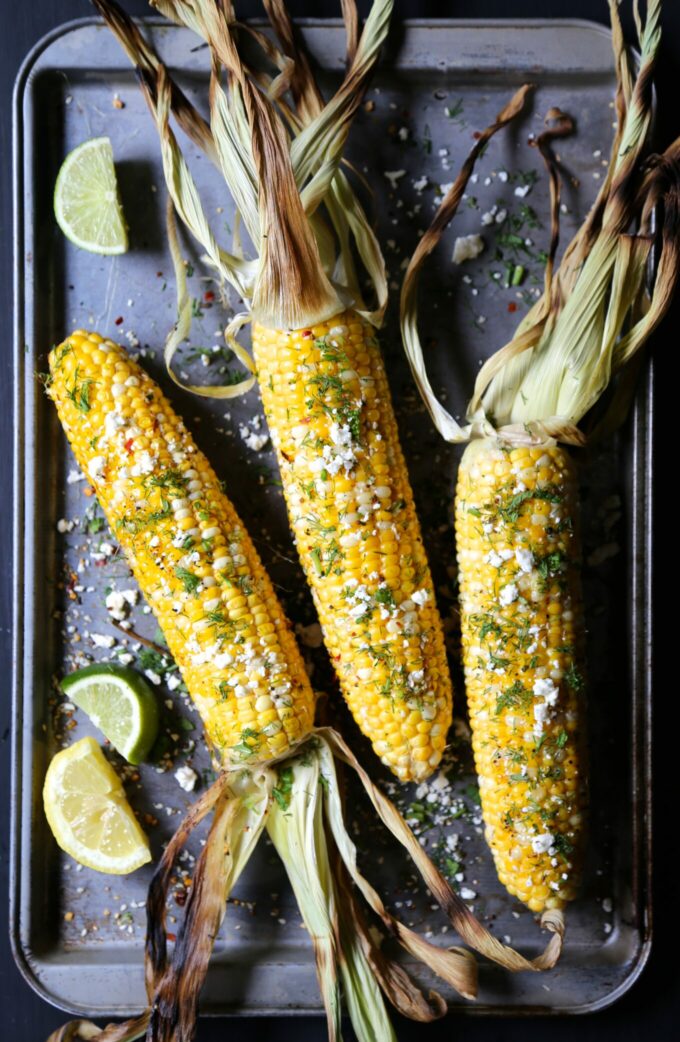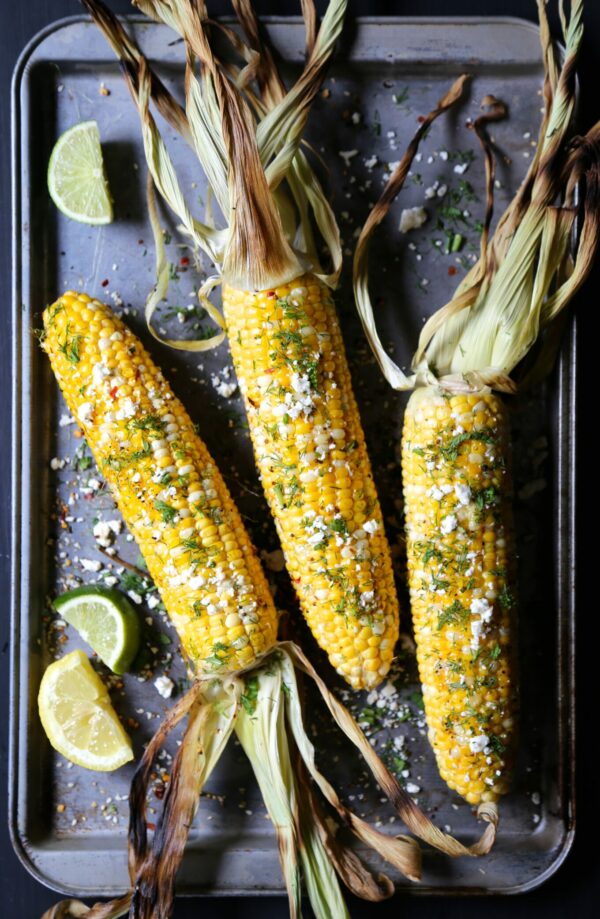 I feel like I am slacking.
July was over like a fart in the wind.
Once we pressed the move out, move in button, I swear summer vanished. Poof! Gone. Sayonara. I seriously need five more seconds to sit on our Adirondack chairs, sip coffee, watch the squirrels wrestle with their nuts, and breathe the fresh summer air. Because once Sept 1st hits you know what's around the corner: "Pumpkin Season" (said in my best Jon Snow voice).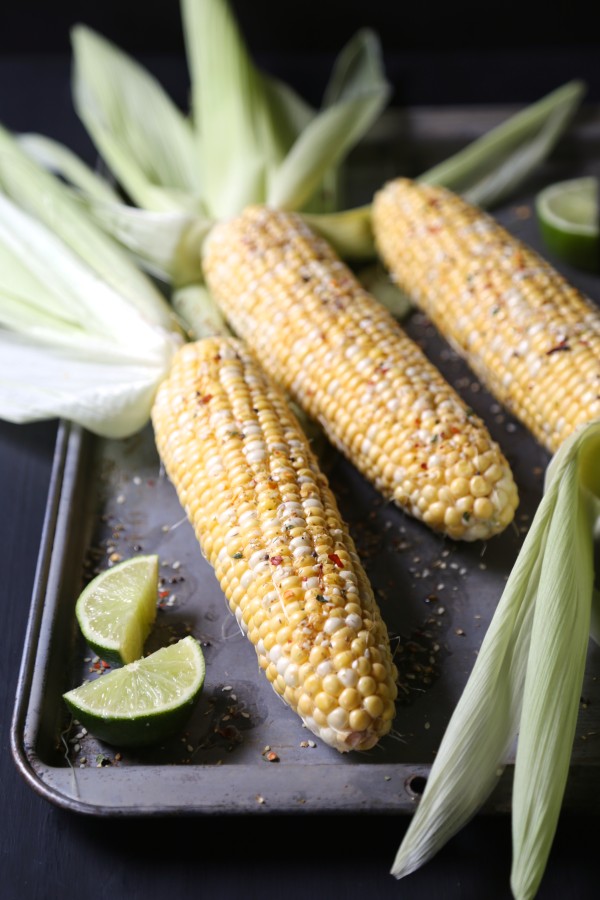 So, before we get mixed up in pumpkin lattes, let's stand behind the grill for a moment. I finally said to Mr. B the other day, "Babe, we need to dust the cobwebs off the grill and use the sucker. I feel like it feels neglected." Mr.B, "Grills don't have feelings." Yours truly, "You know what I mean." Mr. B, "Uh, no I don't." Yours truly, "GOSH! Nevermind. Can we just use the f*cking grill?" Mr. B calmly,"Yeah, sure."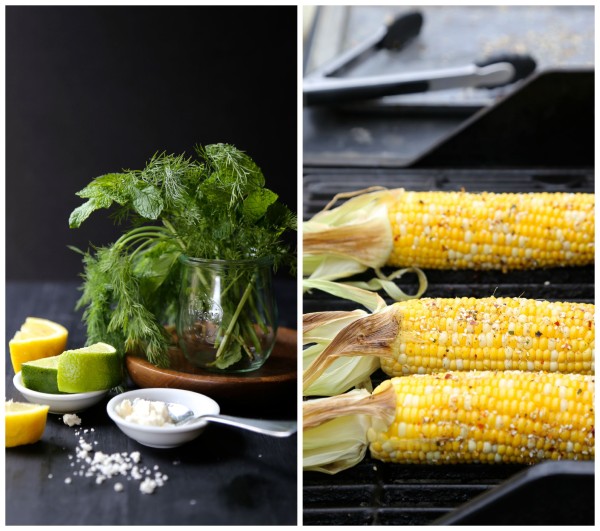 After 27 minutes of uneventful drama, I decided to fire up the grill and make some shawarma grilled corn. You know play by play from here: pour olive and shawarma seasoning over each corncob. Grill the corn for a about 15 minutes and then garnish it with fresh dill and feta crumbles. The dill is crucial so don't skimp, mmmmmmkay? Afterwards, devour and tell summer to marinate a bit longer.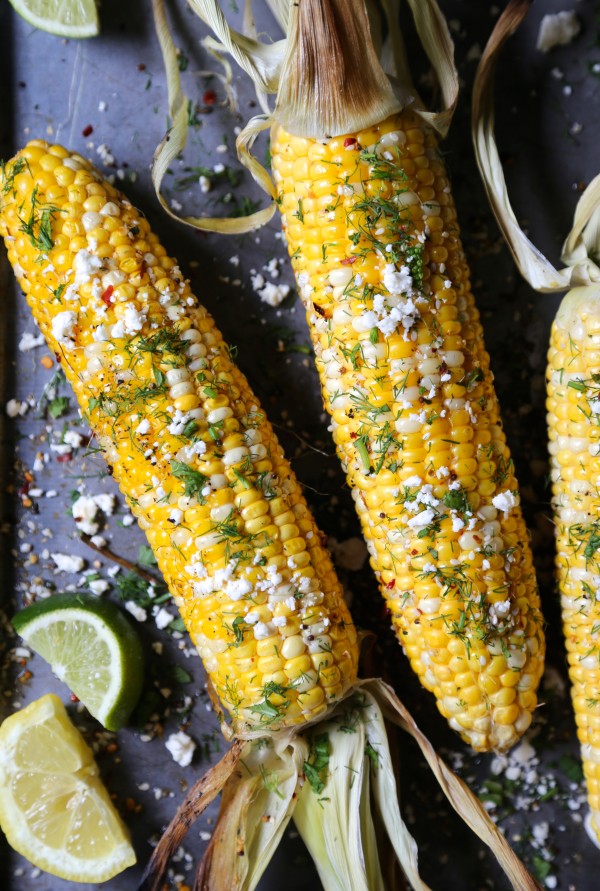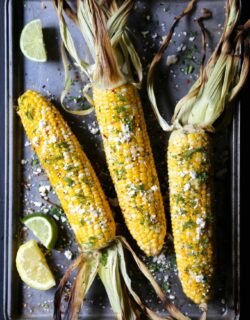 Grilled Shawarma Corn with Fresh Dill
Ingredients:
4 corn cobs
3 tablespoons olive oil
2 tablespoons Shawarma seasoning
Feta crumbles, garnish
1/4 cup fresh dill
Lime wedges, garnish
Lime juice, garnish
Directions:
Preheat a grill to medium-high heat. Take an ear of corn and rub 1/2 tablespoon olive oil and Shawarma seasoning all over. Repeat process with remaining corn. Drizzle the corn with the remaining olive oil and place on the grill. Turn consistently to keep from burning and grill for about 15 minutes or until tender. Remove from grill and garnish with dill, feta, and lime juice!
All images and text ©