Grilled Peach & Whipped Blue Cheese Toast
Grilled Peach & Whipped Blue Cheese Toast is a delicious and easy appetizer to make! Whipped blue cheese topped with juicy peaches and honey. This sweet and savory combination is an 11/10 situation!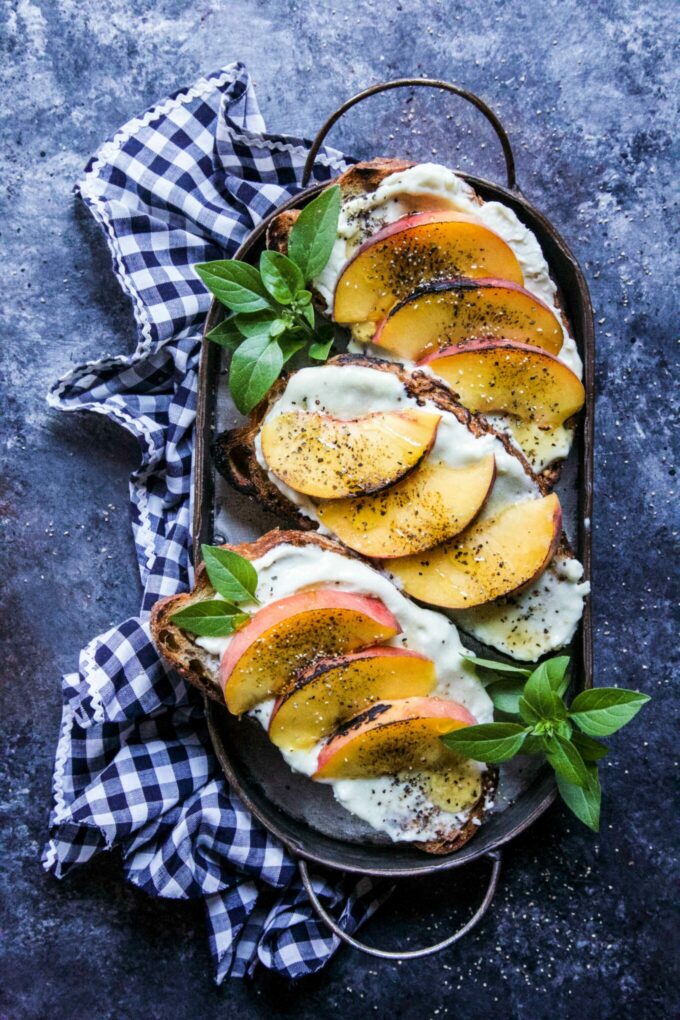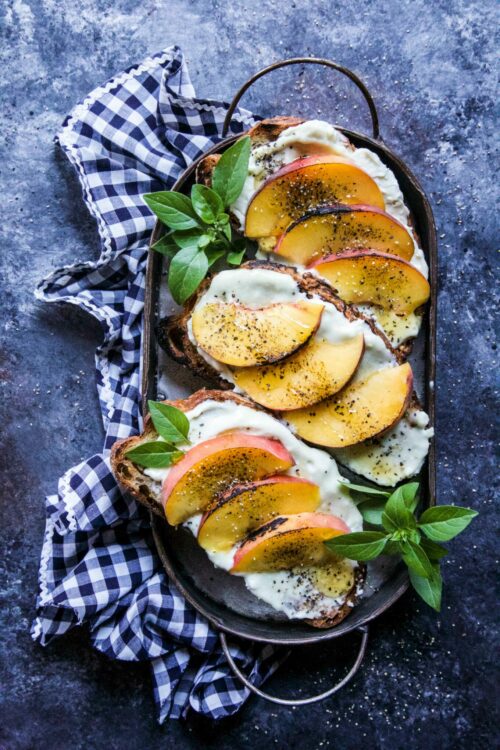 Let the peachy-ness begin!
**Did I just say that?**
Okay, kind of kidding not kidding. With August 1st burping up tomorrow (still can't believe it!!), we are heading full force into peach season in Colorado. If you've never had a Palisade peach, you are missing out! Seriously, they are some of the juiciest peaches I have ever eaten. Well, besides the peaches from our own tree.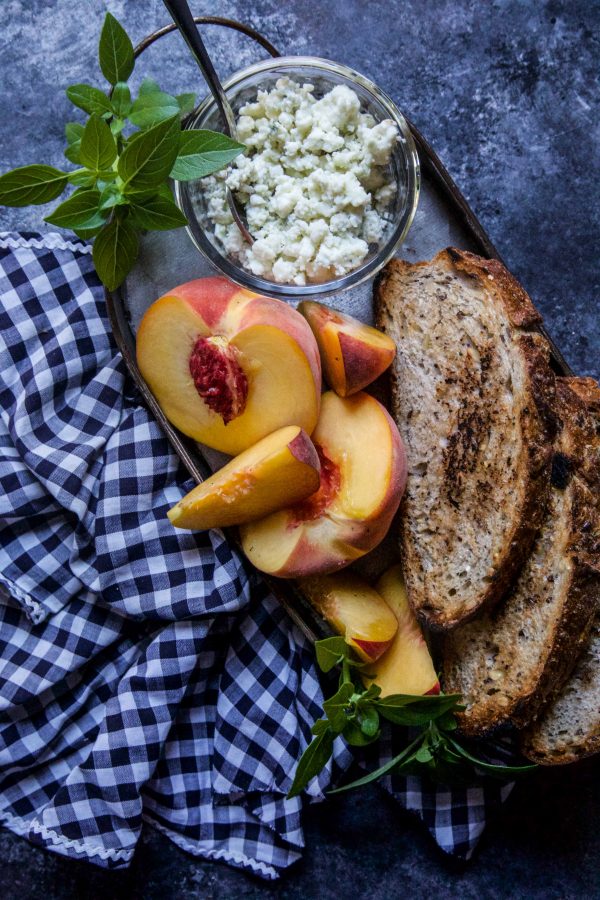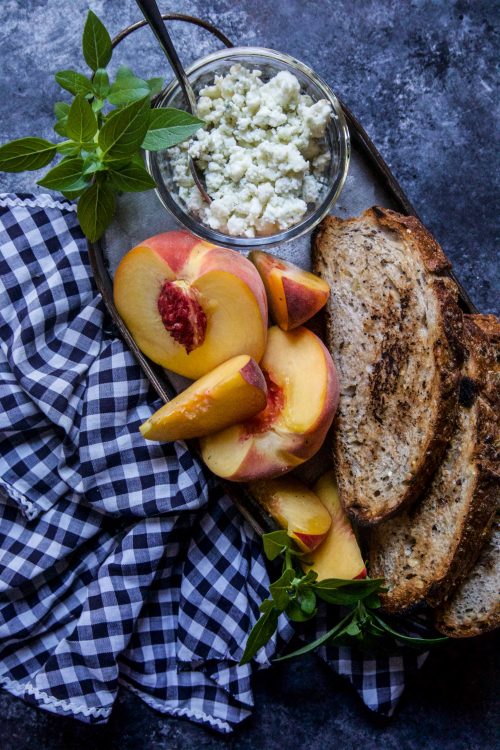 Speaking of our peach tree, it's gearing up for a what I think will be a huge harvest. We have another month to go before we are able to sink our teeth into some juicy peaches, but until then I've been dreaming up fun ways on how to prepare them. So far I've got a peach mustard jam, jerk peach rub, peach pie, peach salsa, and of course, I am going to try to can some if my domestic skills will allow me.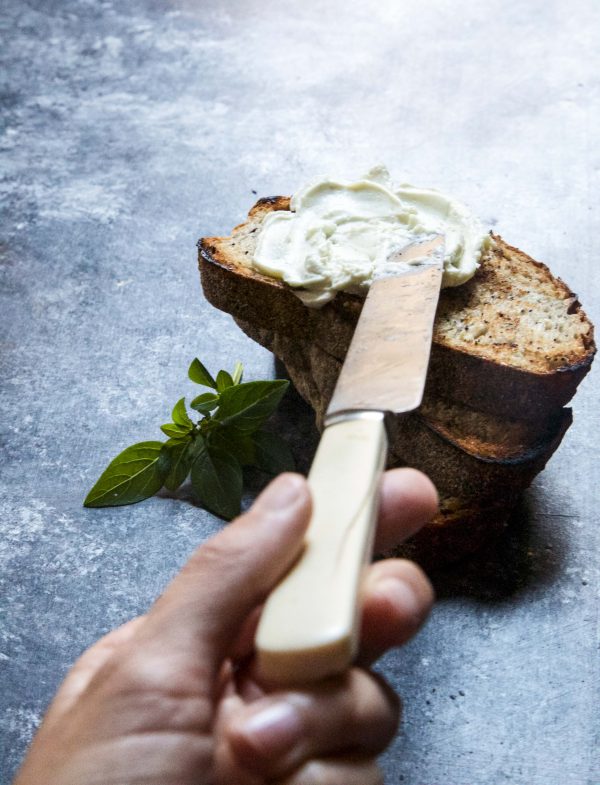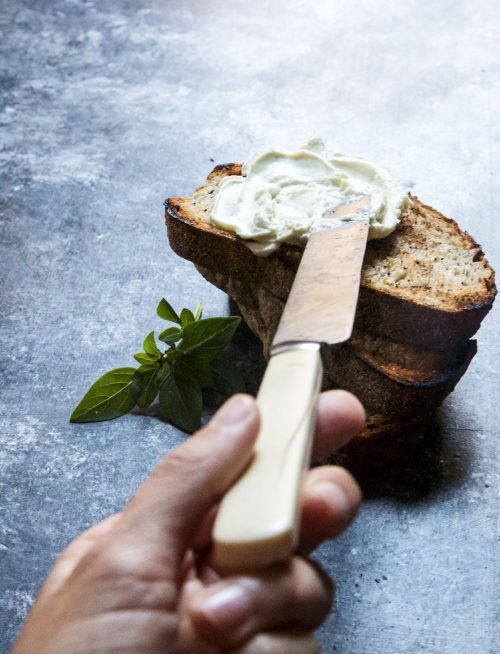 You will have to excuse me because over the next month I might have a peach squeezed into every recipe. Basically I hope you love peaches as much as I do! Alright, on with today's recipe. Since we are just getting started with peach season, I felt we needed ease into it with a simple, savory/sweet combo. Enter this Grilled Peach & Whipped Blue Cheese Toast.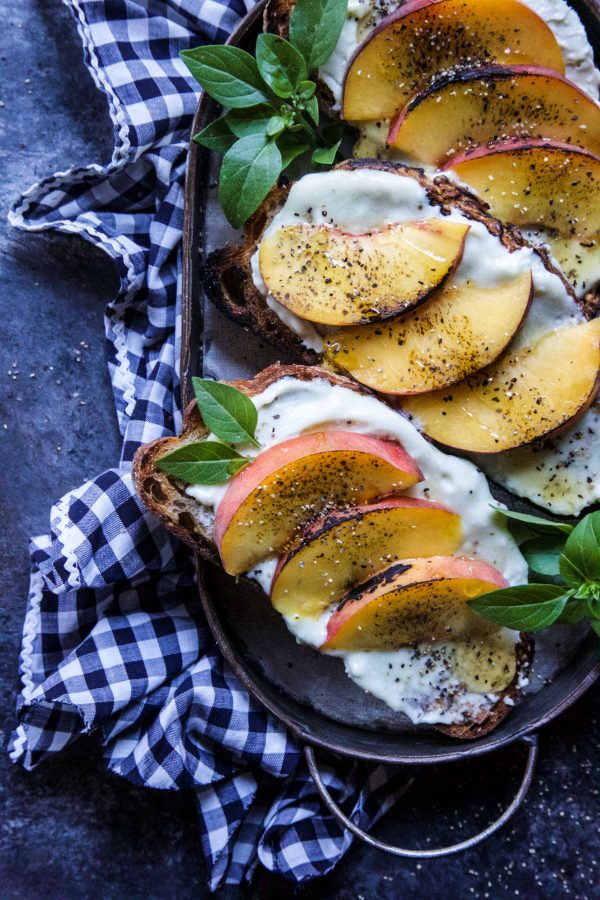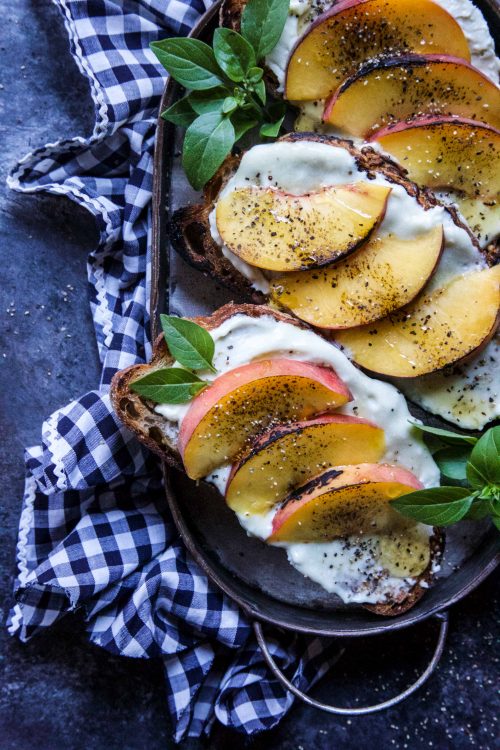 Dude, blue cheese and peaches are total besties. The sweet juices from the peach calm the sour, tangy flavors of the blue cheese. And for an extra bonus, I decided to whip the blue cheese with a little bit of cream to make a luxurious bed for the peach to lie. Can you say winning?
Now the peachy-ness can begin!
Too much?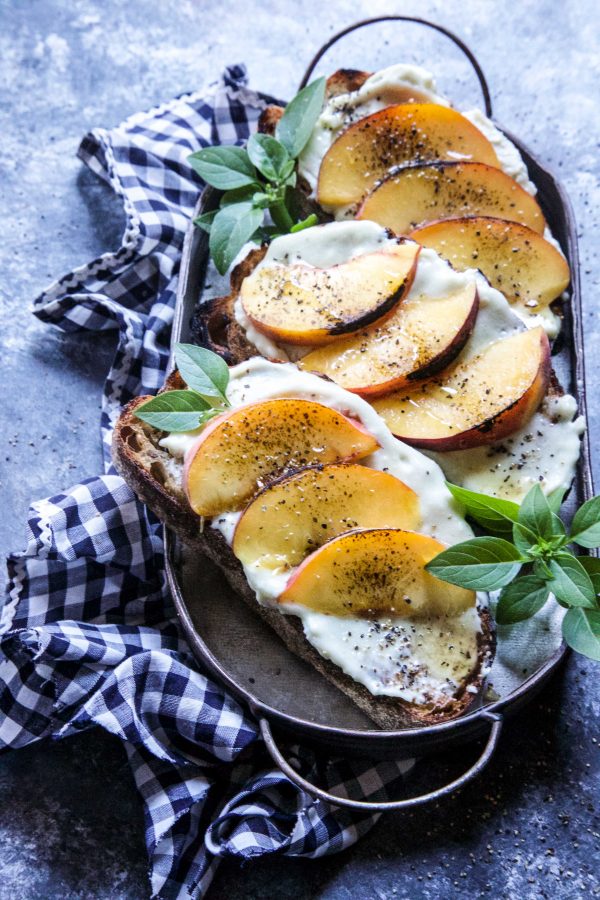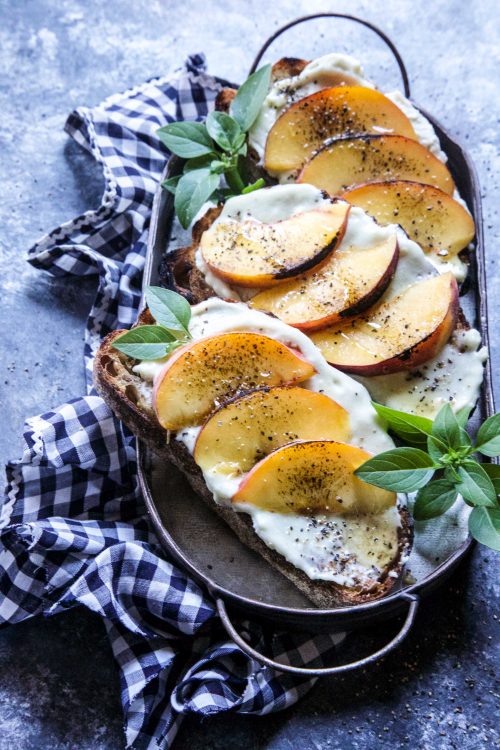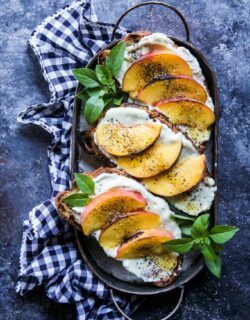 Grilled Peach & Whipped Blue Cheese Toast
Ingredients:
4 oz crumbled blue cheese
3 tbsp heavy whipping cream
2 medium peaches sliced thinly
6 to 8 whole wheat toasts, toasted
Course ground pepper, for garnish
Honey, for garnish
Fresh herbs, for garnish
Directions:
In a small food processor, add the blue cheese crumbles and whipping cream. Pulse until smooth. Next, preheat a grill pan to medium-hight heat and grill the peaches until slightly golden brown. You may need to grill the peaches in batches depending how big your slices are. Remove the peaches from the grill pan and set aside on a plate.
Next, toast the bread in a toaster. To assemble the toasts take some of the whipped blue cheese and spread it on top of the toast. Place three to four peach slices on top of the whipped blue cheese. Garnish the peaches with course ground pepper, honey, and fresh herbs!
All images and text ©