guinness beef skillet mac & cheese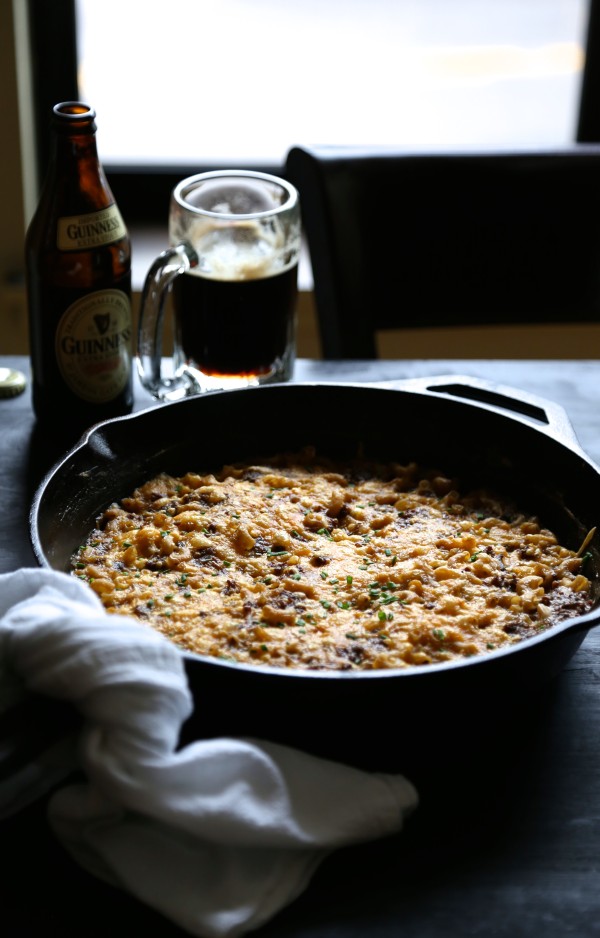 Get excited.
It's almost here.
Peaking over the bed sheets, stretching out those arms, while bringing a smile and warmth to these winter blue days. I'm talking spring folks. How do I know this? Well, um, I just found out 2.2 seconds ago that daylight savings time is this weekend! Get.out.of town? I know!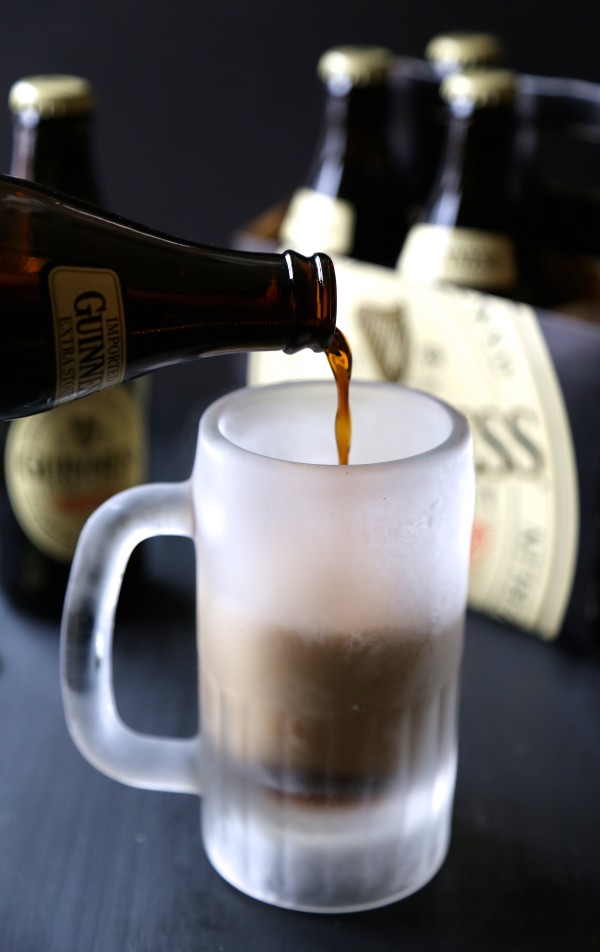 As a food blogger, daylight savings time is practically a holiday. A time to celebrate non-rushed photography and soon-to-be opened farmers' markets. The stress level decreases while the bounty increases.
Even though we lose an hour of sleep, I've made us something that will keep us distracted and full. Seeing that St.Patrick's Day is just around the corner, we've got to get our Guinness fill. Mr.B says in Ireland, Guinness is served more than water. Is that true? If yes, why don't we live in Ireland?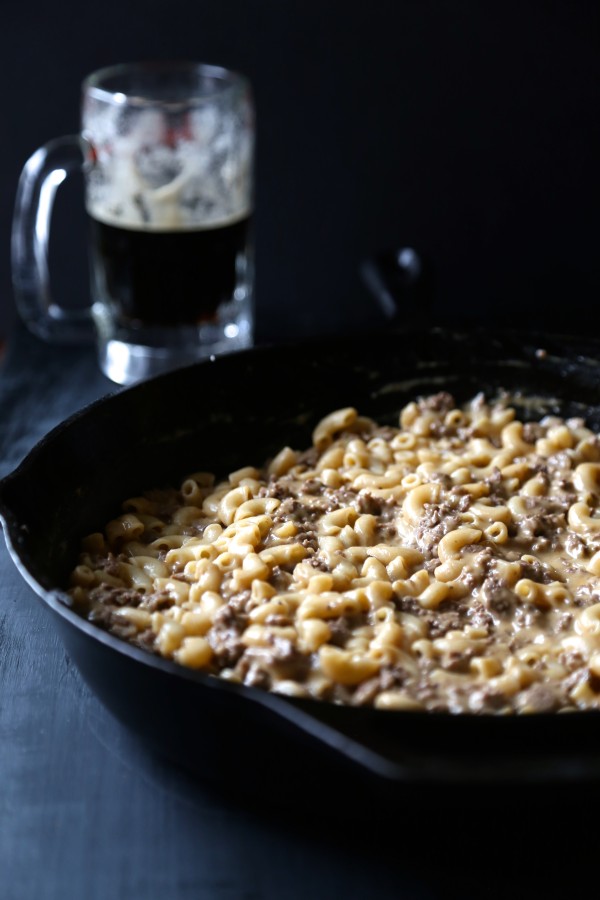 Anyways, I adore this skillet mac and cheese because duh, it has beer, cheese, and pasta. I like to think of it as the Leprechaun diet. Satisfying with a bit of luck of the Irish.
Now, where did I put my green beer?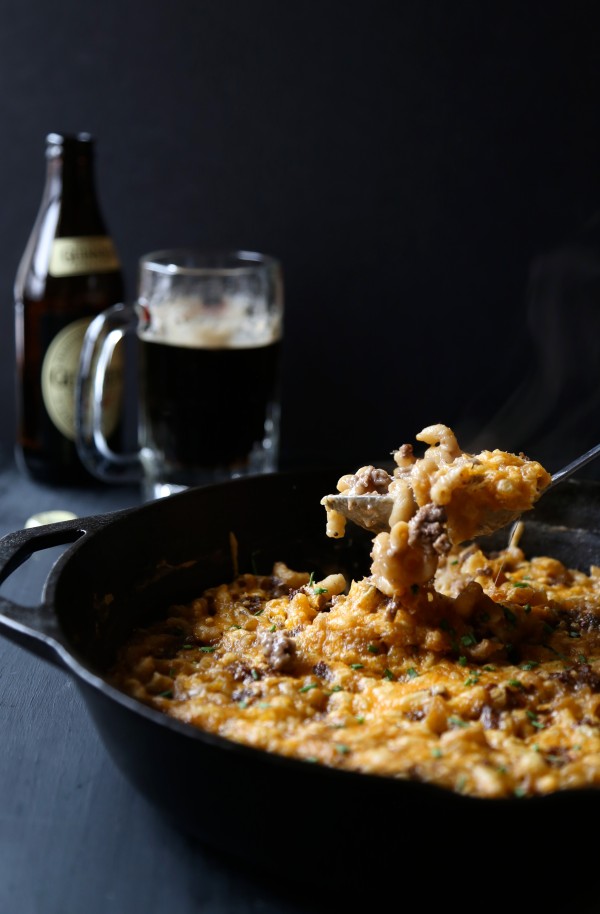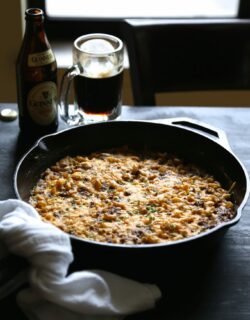 Guinness Beef Skillet Mac & Cheese
Ingredients:
1 1/4 cups elbow macaroni
2 tablespoons olive oil
1/2 lean ground beef
1 large shallot, diced
2 tablespoon all-purpose flour
1/3 cup whole milk
1 cup Guinness beer
1 cup Cheddar cheese, shredded (+more for topping)
Chives, garnish
salt and pepper to taste
Directions:
Bring water to a boil in a large stockpot. Add the elbow macaroni and cook according to package directions.
Meanwhile, in a large 10-inch cast iron skillet, add olive oil, ground beer, shallot, s&p. Cook for about five minutes or until the beef is no longer pink. Add the flour and stir until incorporated about a minute. Stir in beer and bring to a slight boil. Keep stirring until thicken about 3 to 4 minutes. Remove the skillet from the heat and stir in milk and cheese. Next add the drained pasta to the skillet and smooth into an even layer.
Preheat the broiler, sprinkle enough shredded cheese over the top of the mac & cheese. Place skillet under broiler for about 5 minutes or until golden brown a bubbly. Remove skillet from broiler and serve immediately with a big glass of Guinness.
adapted from Cooking Light Magazine
All images and text ©