individual pork kimchi chilaquiles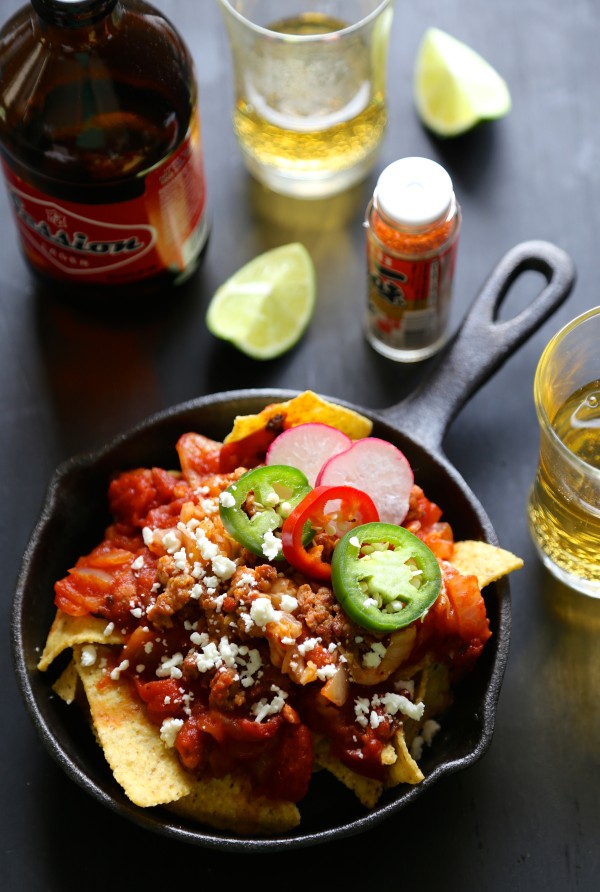 I have a case of the 'vacations.'
It's quite serious.
Okay, not quite life threatening serious, but serious enough that I am currently keeping my eyeballs open with scotch tape and am on my seventh cup of coffee. Symptoms of "case of the vacations" include: irritability, lengthy daydreaming, don't give a shite waves of emotion, and attention disorder. If anyone has an immediate cure, please let me know.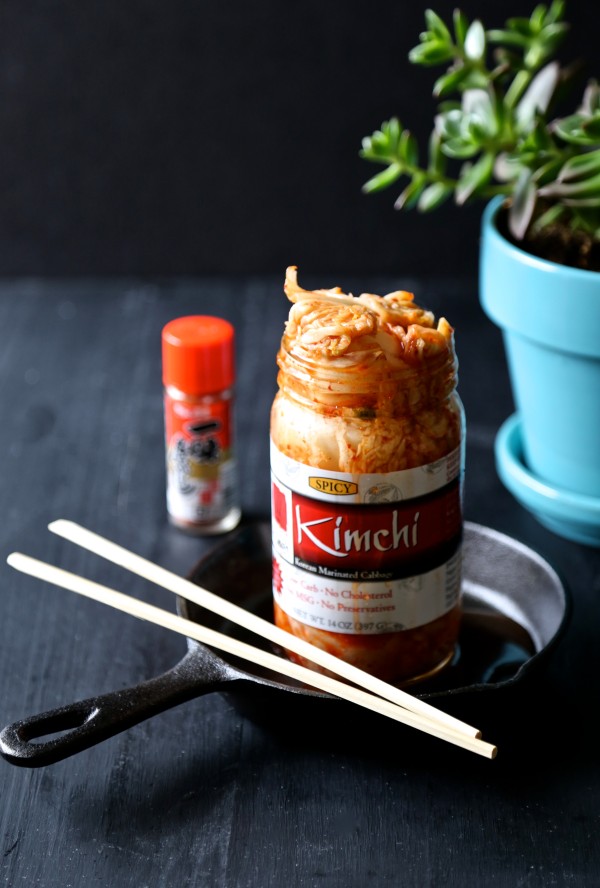 Even though these past two weeks have been one crazy adventure – Portland, Richmond, and Charleston, it is nice to be home for a bit. Often times Mr. B and I are gone way to much during the warmer months that we never truly get to enjoy summer in Colorado, which is my favorite! Hiking, biking, rafting, fly fishing, barbecues with friends, weekends here feel like a mini staycation.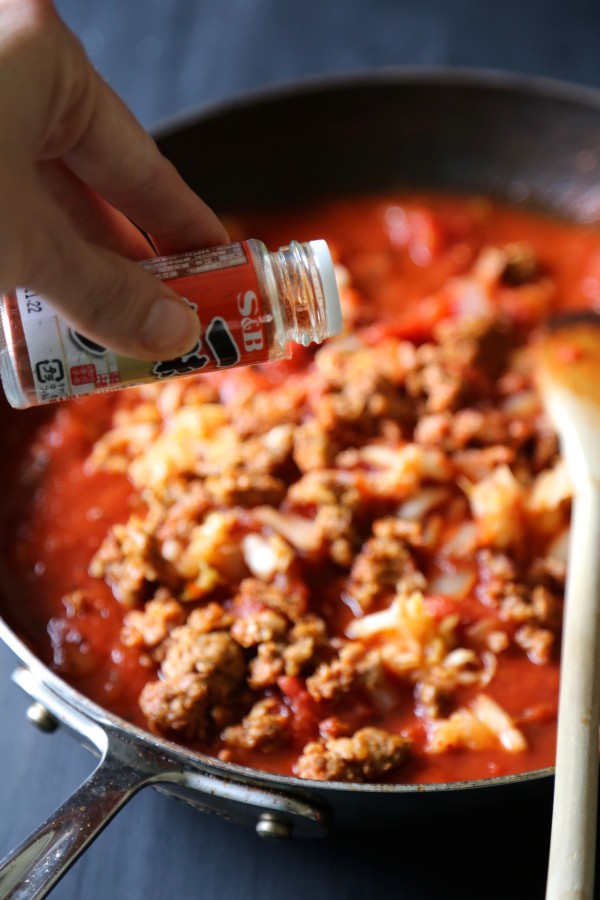 So, to make re-entry a little easier, I thought some chilaquiles would cure any irritability. But these aren't your standard Mexican flare chilaquiles, oh, no. I added kimchi (Korean cabbage) to the tomato based sauce to really kick things up a notch. With a touch of spiced pork these chilaquiles will make you fee like you are on the other side of the world without having to deal with a case of the vacations.
Now, does anyone have any more scotch tape?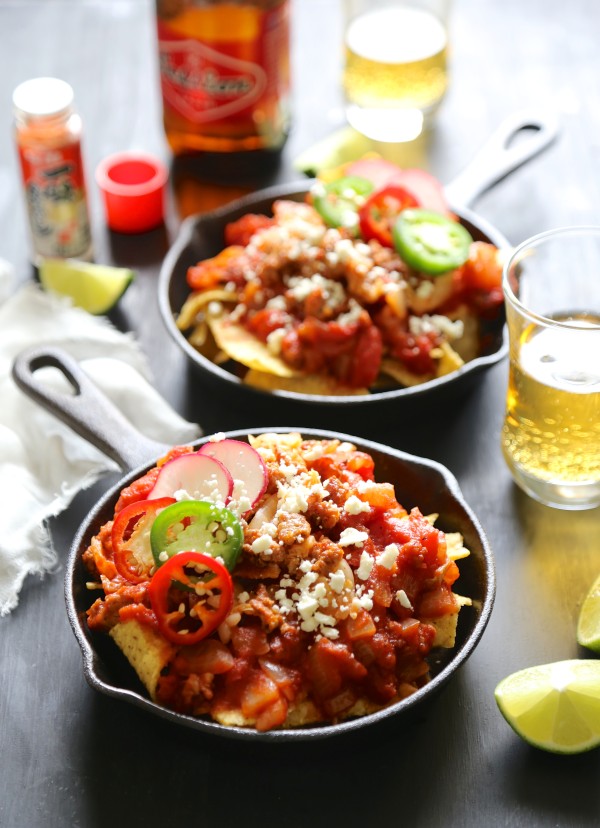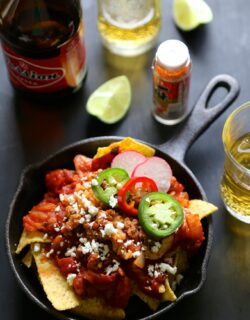 Individual Pork Kimchi Chilaquiles
Ingredients:
3 cups corn tortilla chips
2 tablespoons olive oil
1/2 pound ground Pork
1/2 cup kimchi, chopped
1 15oz. can tomato sauce
1 15oz can fire roasted tomatoes
1/2 yellow onion, diced
1 garlic clove, diced
Radish slices, garnish
Jalapeno slices, garnish
Queso fresco, garnish
Cilantro, garnish
salt and pepper to taste
Directions:
In a large skillet preheated to medium-high heat add olive oil, ground pork, salt and pepper. Cook pork until no longer pink about 5 minutes. Remove from skillet and set aside. Next, add the remaining tablespoon of olive to the skillet along with yellow onion, garlic, salt and pepper. Saute until the onion has softened about four minutes. Next, add the tomato sauce, roasted tomatoes, kimchi, and ground pork.Turn the heat back to medium and slowly let the sauce simmer.
To serve, place 1.5 cups of the tortilla chips into a six-inch cast iron skillet. Pour about a cup of the kimchi pork mixture on top. Garnish with jalapenos, radishes, queso fresco, and cilantro. Repeat process with remaining skillet. You will have leftover kimchi pork mixture.
All images and text ©