Jerk Chicken Thighs with Jalapeno Polenta
Jerk Chicken Thighs with Jalapeno Polenta are an easy, sassy meal to make when you a little spice in your life!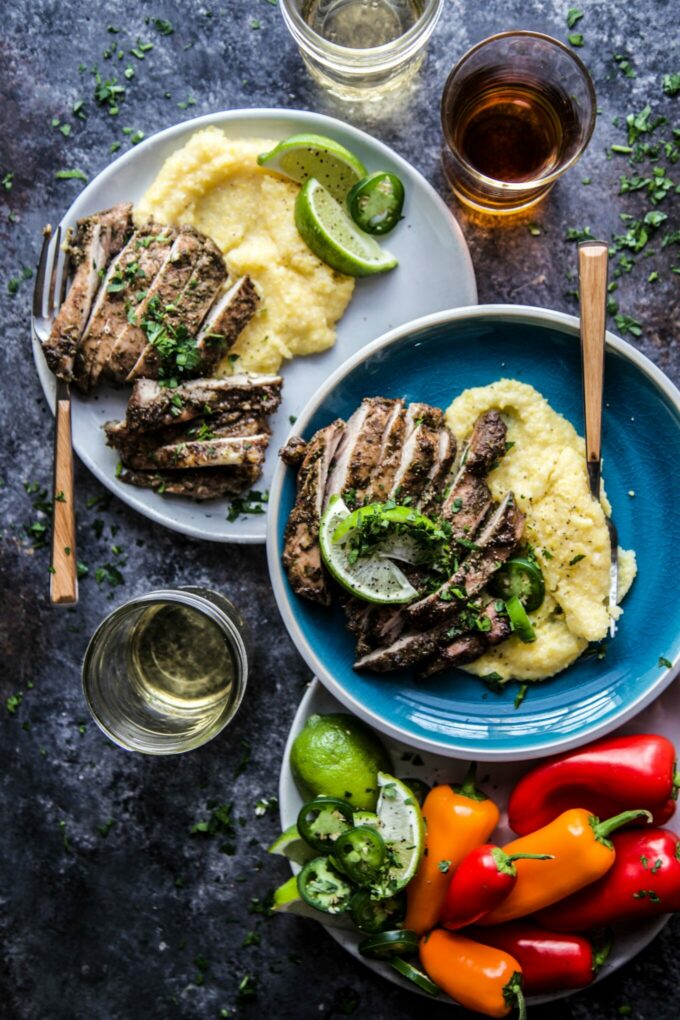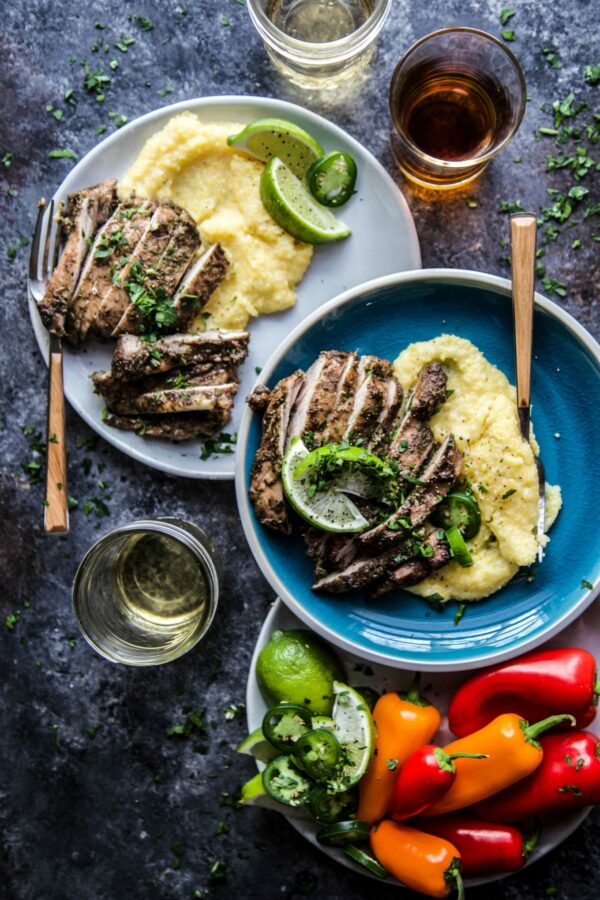 Hello, MARCH!
We made it.
Wait. Does it feel like March? I guess it does given the bipolar weather we have been experiencing lately.
This period of time always reminds of me of last call at a bar. There's always the dude that needs ONE more shot or ONE more beer. The lights come on, music stops playing, and half of his friends are one foot out the door. But he is still there insisting for that one last drink.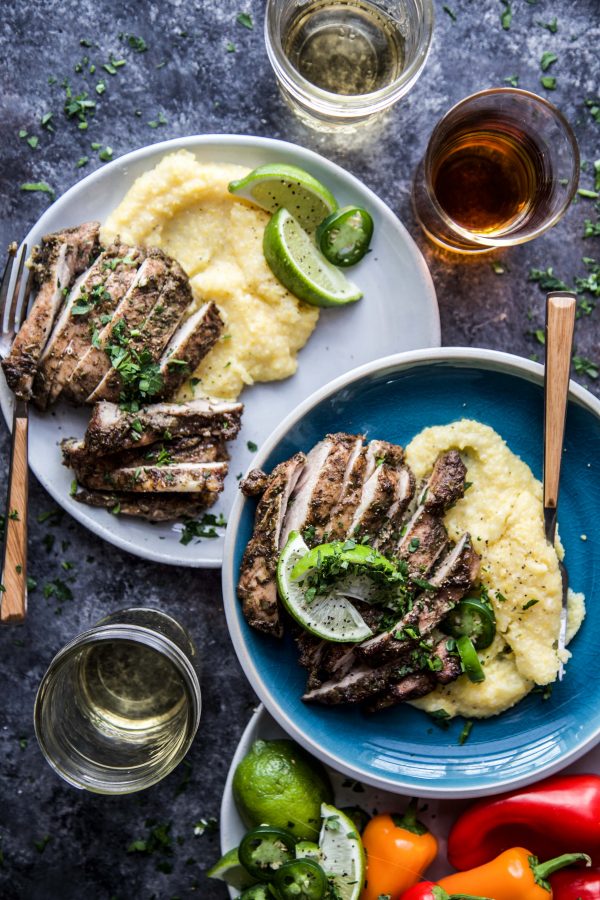 What I'm trying to say is Old Man Winter is that dude at the bar. Everyone is ready to call it a night, but he won't let go. He just keeps lingering. I realize it's only March 2nd, but I am ready for spring! Aren't you? 
If you are, I've got a kick a$$ meal for you that will make you feel all the springs vibes. Heck, maybe even summer. GASP! I love jerk chicken because not only is the marinade simple to make, but the flavor is slamming.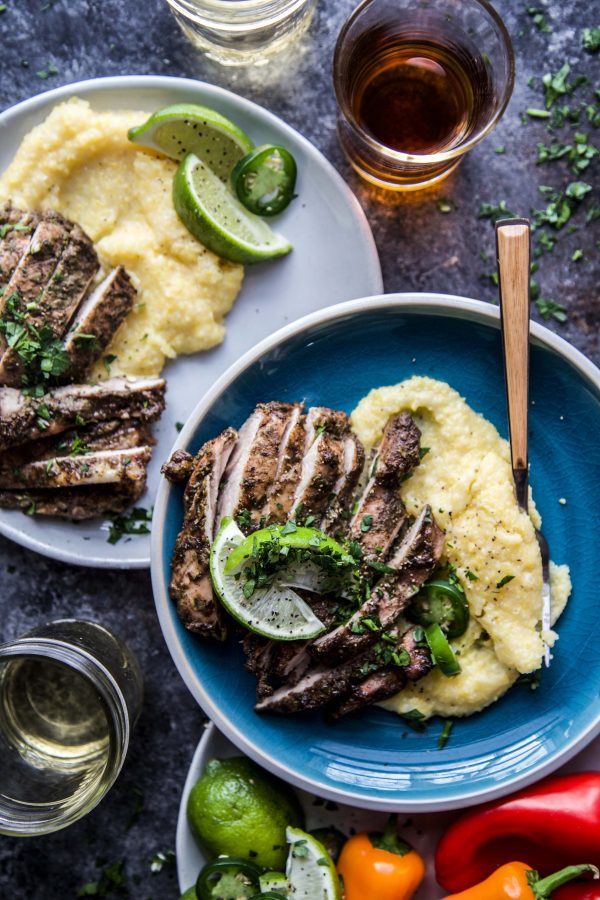 A mixture of garlic, jalapeno, allspice, cinnamon and brown sugar. Toss this marinade together with some chicken thighs and what you get is sassy dish that will spice up your weeknight. It may even send Old Man Winter home.
Just saying.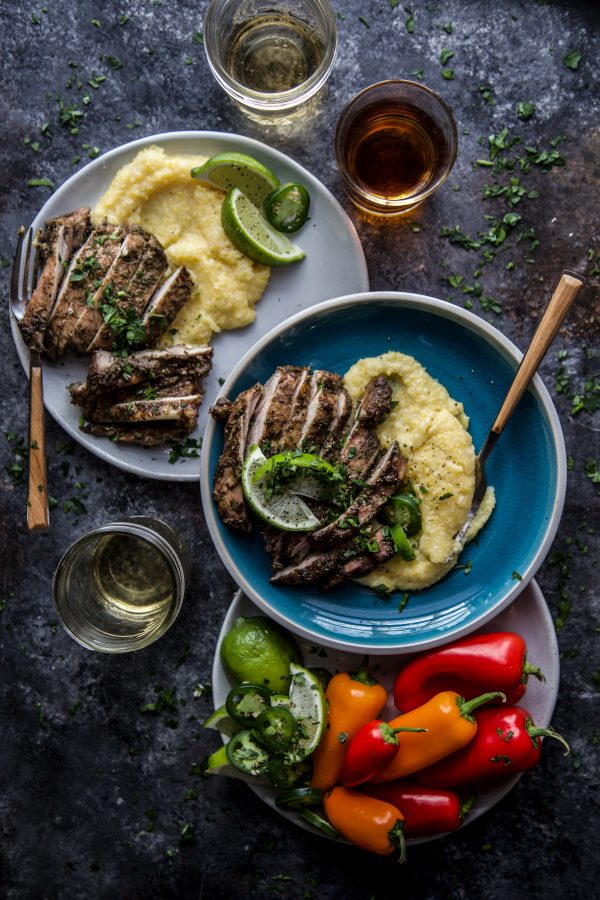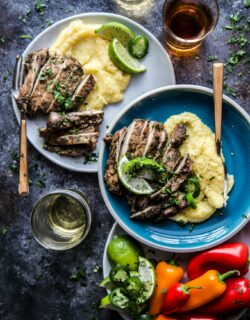 Jerk Chicken Thighs with Jalapeno Polenta
Ingredients:
for the chicken:
1 bunch green onions, roughly chopped
2 garlic cloves
2 tbsp water
1 jalapeno, roughly chopped
2 tbsp lime juice
2 tbsp olive oil
1 tbsp brown sugar
1 1/2 tsp ground allspice
1 tsp dried thyme
1/2 tsp ground cinnamon
salt and pepper to taste
1.5 lbs boneless skinless chicken thighs
for the polenta: 
3 cups water
1 cup quick cooking polenta
1 tbsp unsalted butter
1/4 cup whipping cream
1/2 cup shredded white cheddar cheese
1/2 jalapeno, diced, seeds removed
salt and pepper to taste
Directions:
In a blender combine green onions, garlic cloves, water, jalapeno, lime juice, olive oil, brown sugar, allspice, thyme, cinnamon, salt and pepper. Blend until smooth. Place the chicken into a Ziploc bag and pour the marinade over the chicken. Let the chicken marinate for at least an hour to overnight for better results.
Preheat your oven to 400 degrees. Spray a baking sheet with non-stick spray. Place the chicken on the baking sheet and cook for about 30 to 35 minutes.
Meanwhile, make the polenta. Add water to a large stock pot and bring to a boil. Pour the polenta into the stock pot and stir to combine. Continue to stir until the polenta has absorbed the water and is nice and thick. Turn off the heat and stir in butter, cream, cheese, jalapeno, salt and pepper.
To serve: spoon some of the polenta onto the plate and top with jerk chicken!
All images and text ©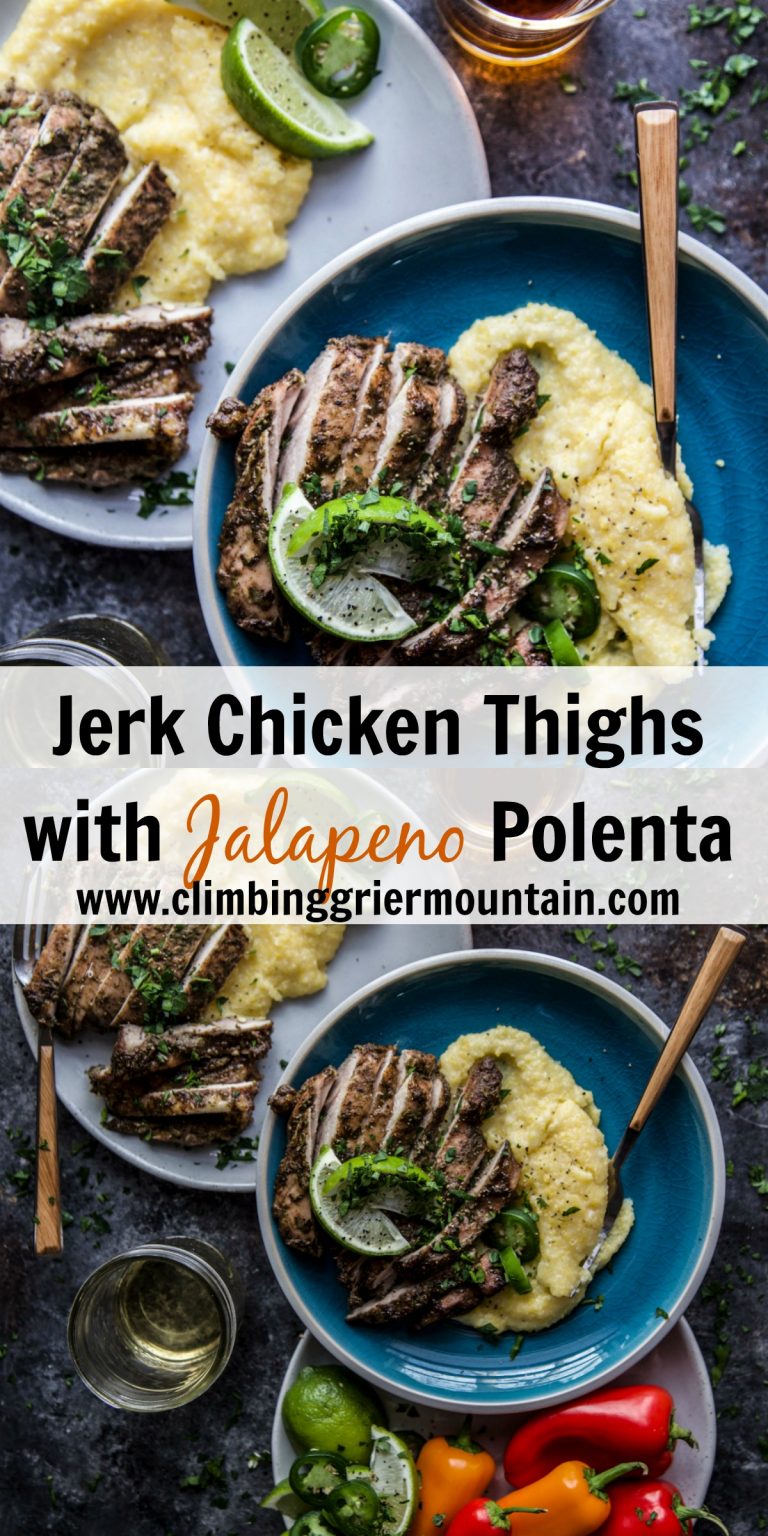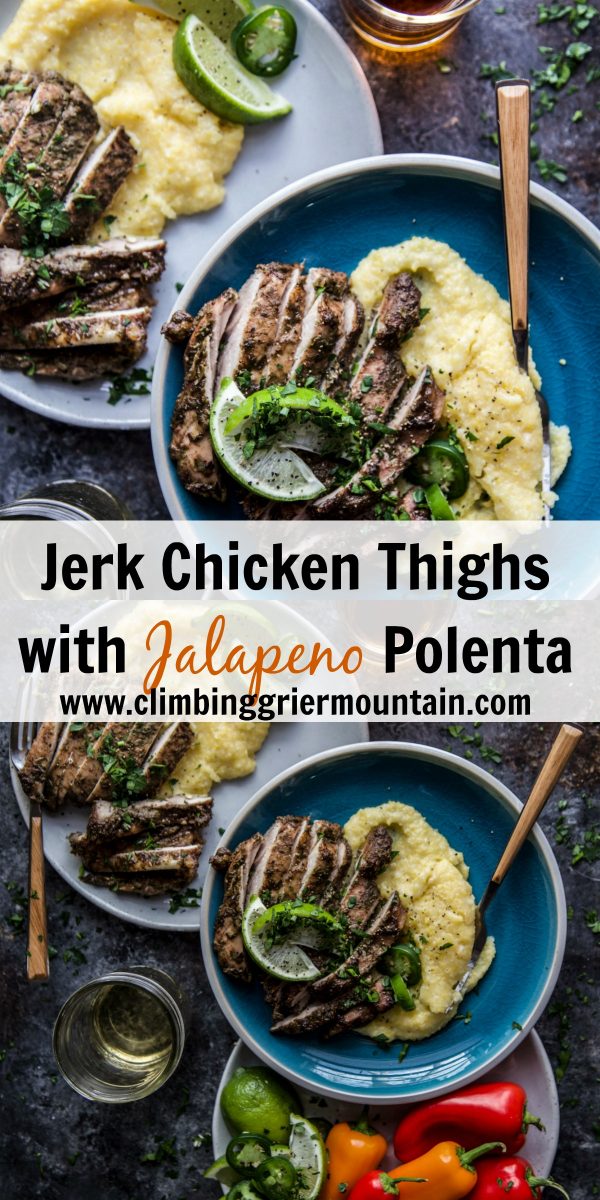 In summary, Jerk Chicken Thighs with Jalapeno Polenta offers a memorable fusion of bold flavors. From the fiery jerk seasoning to the creamy polenta, this dish is a culinary adventure that satisfies the palate and leaves a lasting impression.