Kombucha Apple Sangria
Monday night football isn't complete without a glass of Kombucha Apple Sangria in your hand! This simple, healthy cocktail is bursting with fall flavors – bourbon, golden apples, and apple cider! With a little Kombucha stirred in for effervescence this cocktail will be your new go-to!
Um, did anyone else notice?
Seriously.
October 1st is this coming SATURDAY. Holy effing balls. Don't get me wrong, I love October because the greatest holiday ever takes place. You guys know my love for Halloween. Speaking of Halloween, thoughts on what Mr. B and I should be this year? Some costumes from years past – Ike & Tina Turner, Mario & Lugi, Axl Rose & Slash, and Average Joes dodge ball players. If you have any ideas send them our way!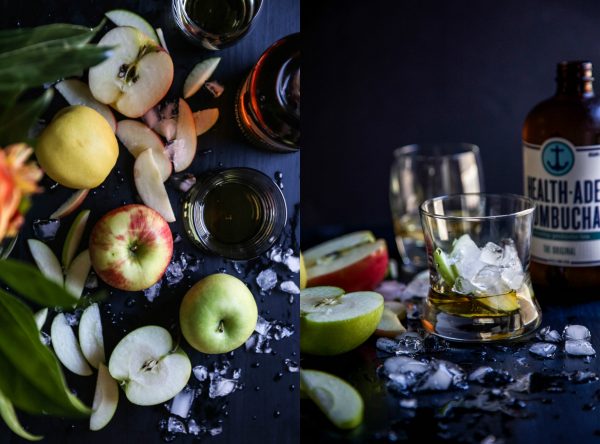 Well, since fall is now officially here, I say we celebrate with some giggle juice of course. How else are you going to get through this Monday? Two years ago I posted this Apple Bourbon Sangria that y'all flipped over. Come to think of it, I really need to make a big batch again for upcoming tailgates!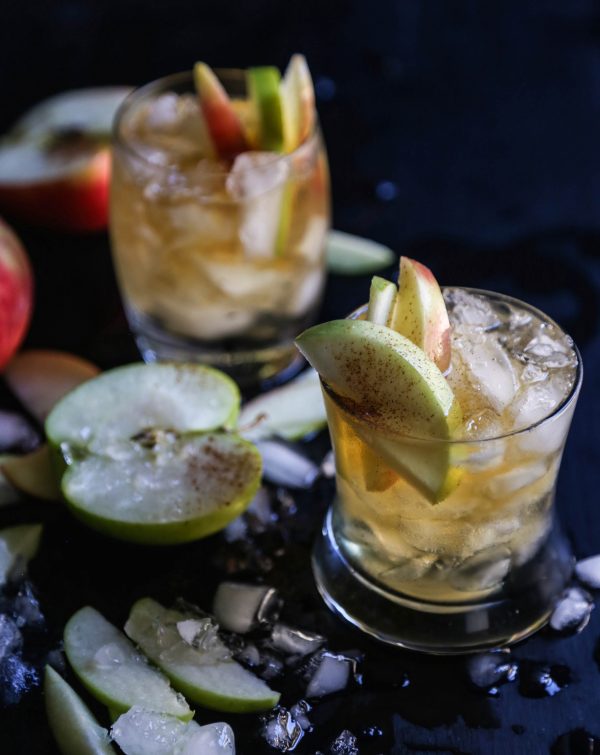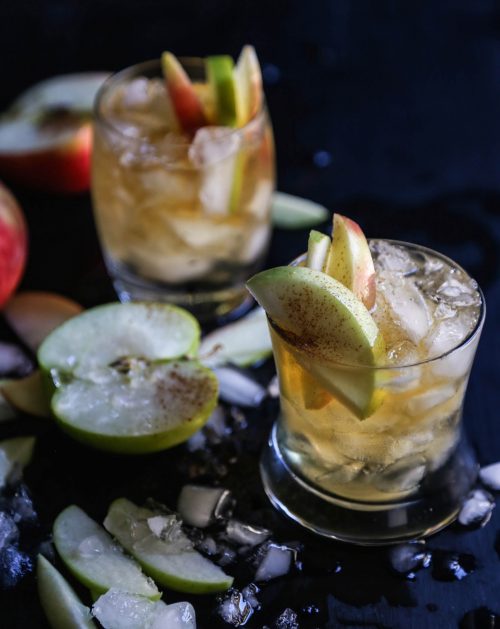 Anyway, I thought this recipe needed a little update. I have to ask, are you on the kombucha bandwagon? I didn't know anything about kombucha until I attended Eat Sea Retreat II this year and met the owner of Health-Ade. She is amazing and gave us the whole run down of why adding kombucha is a great way to add healthy probiotics to your diet. I am obsessed with their different flavors because guess what? You can make a cocktail using kombucha.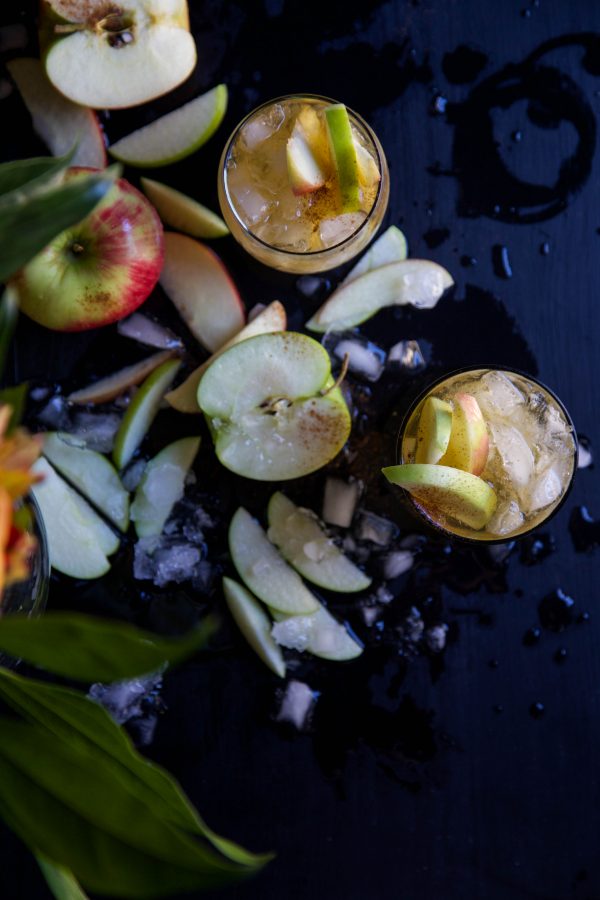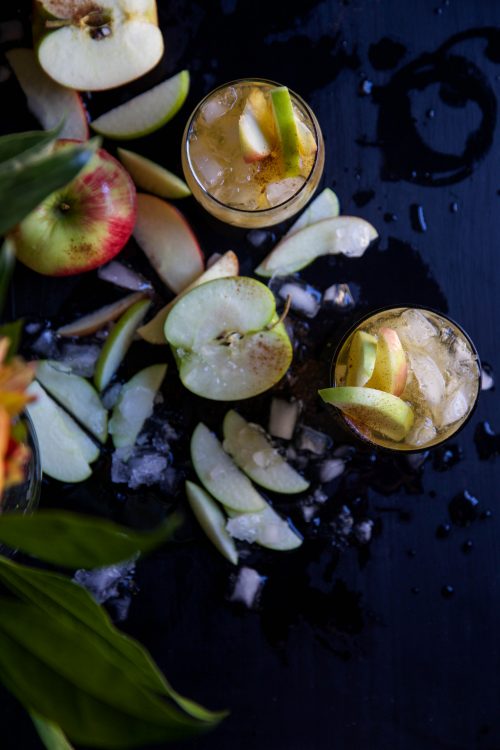 It's kind of like having your cake and eating it too. You get all the perks of drinking giggle juice, but with a bonus that the kombucha is making your tummy extra happy. That's why I decided to make a Kombucha Apple Sangria. All the flavors of my traditional bourbon sangria, but with that added splash of kombucha to make watching Monday night football not feel as though you are comprising your health. Of course, you can make this without the bourbon for a super fun mocktail.
So what do you say? Let's make some Kombucha Apple Sangria and cheer on the home team!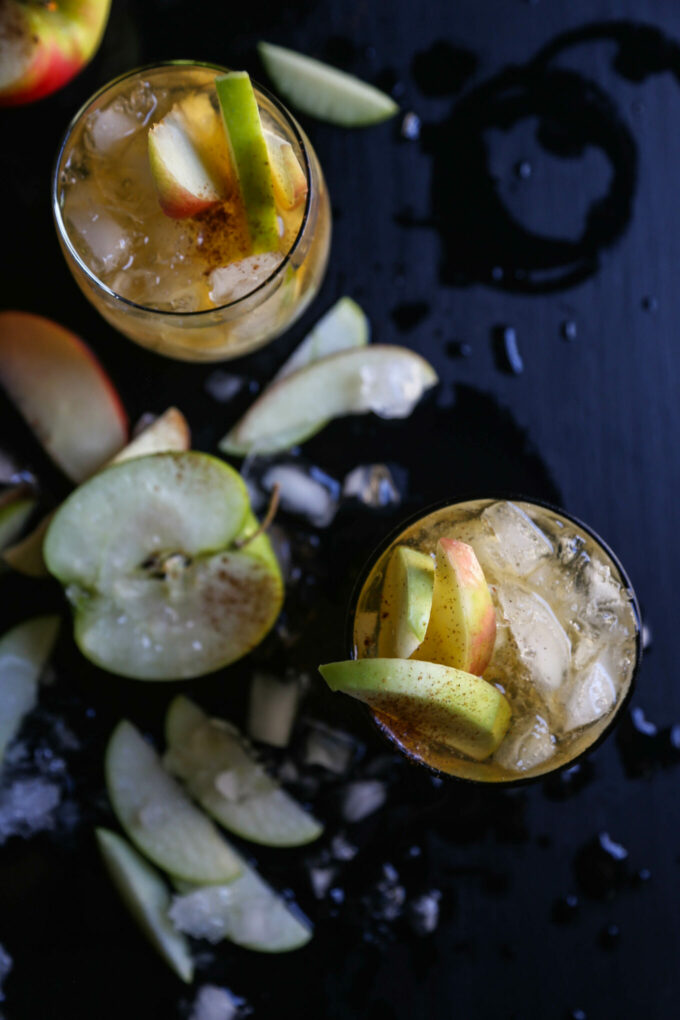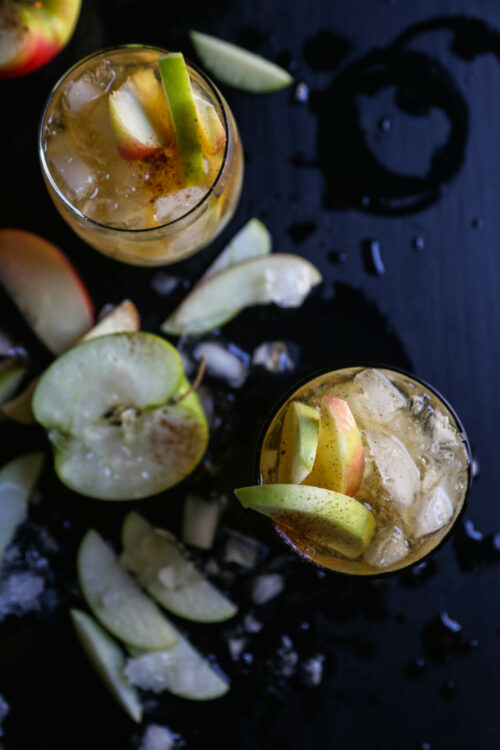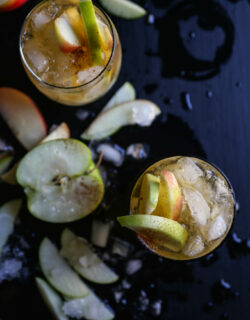 Kombucha Apple Sangria
Ingredients:
1 large red delicious apple, sliced thinly
1 large granny smith apple, sliced thinly
1 large yellow apple, sliced thinly
1 cup apple juice
1 cup original flavored Kombucha
1/4 cup bourbon
2 tablespoons lemon juice
2 12 oz bottles hard cider beer (+more if needed)
Ice
Directions:
Place apples, apple juice, bourbon, and lemon juice into a pitcher. Give it a big ol' stir. Place in fridge for at least 30 minutes to let the flavors combine. Before serving, pour hard cider beer and kombucha into pitcher. Pour sangria into ice filled glasses to fill halfway.  Cheers to the fall!
All images and text ©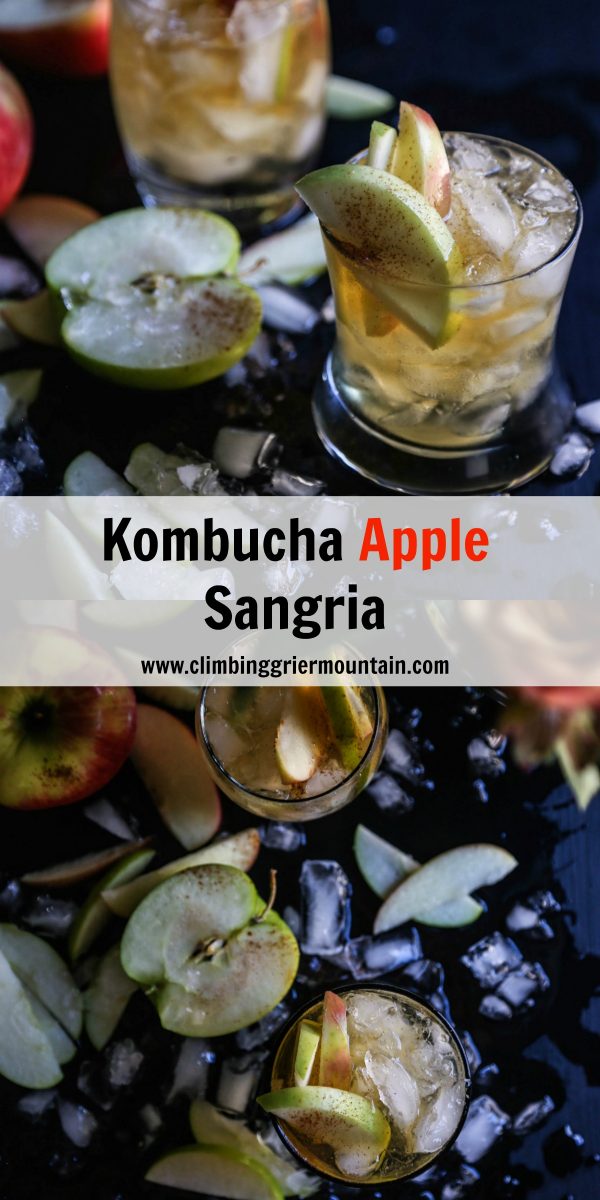 Raise your glass to Kombucha Apple Sangria, a refreshingly fruity twist on a classic favorite. It's the perfect drink for any occasion.