Pineapple Chicken French Breads with Rum Cheese Sauce
Up game day with a few slices of this Pineapple Chicken French Bread with Rum Cheese Sauce! Slow cooked pineapple chicken topped with a rum cheese sauce is a great appetizer to serve at your next party or tailgate!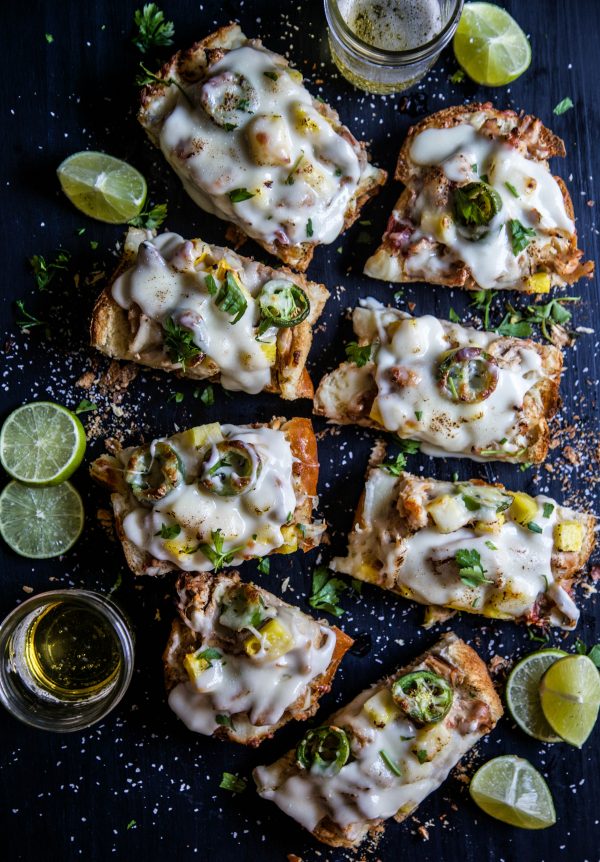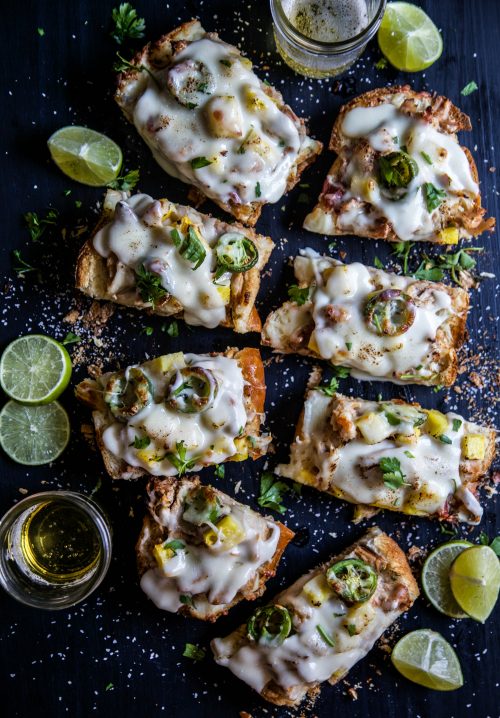 A few weeks ago, Mr. B and I ventured down to the U.S. Virgin Islands.
Neither of us had ever been.
St. Croix was our island of choice because we were going for Mr.B's job. Did you know there is a large refinery on the island? Crazy, huh? So, with the possibility of purchasing an eighty year-old engine, why not mix in some scuba diving, beach marinating, and rum drinking?
Oh, and speaking of rum drinking. Can we talk for a second about our rum tour at Cruzan? I've been to my fair share of distilleries, but I must say, Cruzan put on quite the show. Now, the tour itself wasn't mind blowing other than knowing that they've been making rum in oak barrels for over 300 years. But after the tour is where there the magic happens.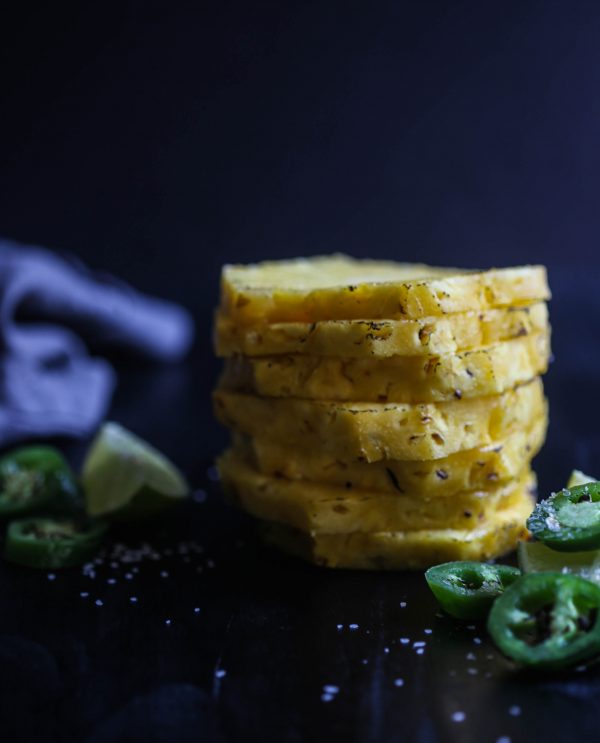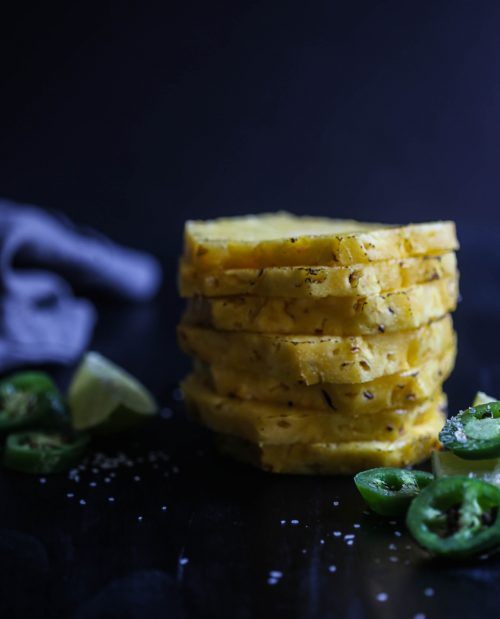 In the Cruzan tasting room you are offered four tastings of different kinds of rum along with two mixed drinks. This is where I fell in love with their signature island drink the Painkiller. It sounds more intense then what's mixed in the drink. Dark rum, pineapple juice, coconut, and a squeeze of lime. After two of these, I was ready to move to St. Croix permanently.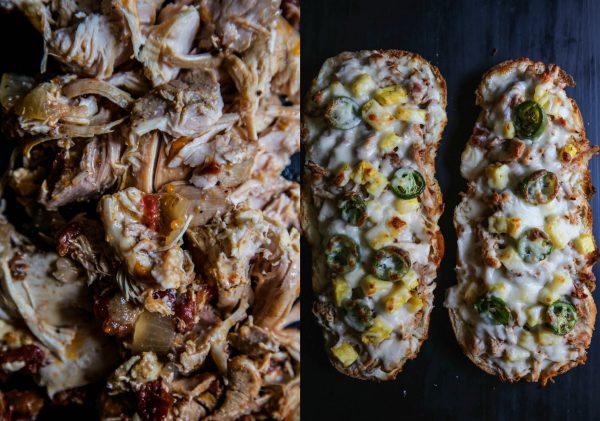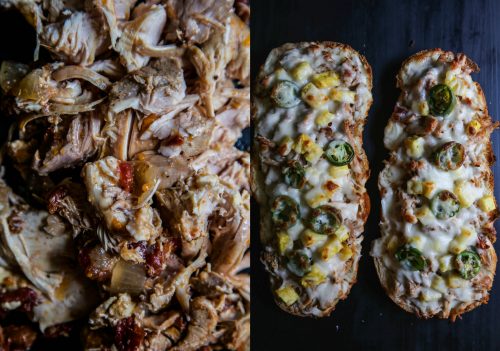 Sadly, I might have to wait until retirement in order for that to come to fruition. So I thought I would bring back some island memories by making this Pineapple Chicken French Bread with Rum Cheese Sauce. Slow cooked chicken with some of my favorite flavors – cumin, paprika, garlic powder, orange juice, and fire roasted tomatoes. Seriously, I could eat this chicken straight out of the slow cooker.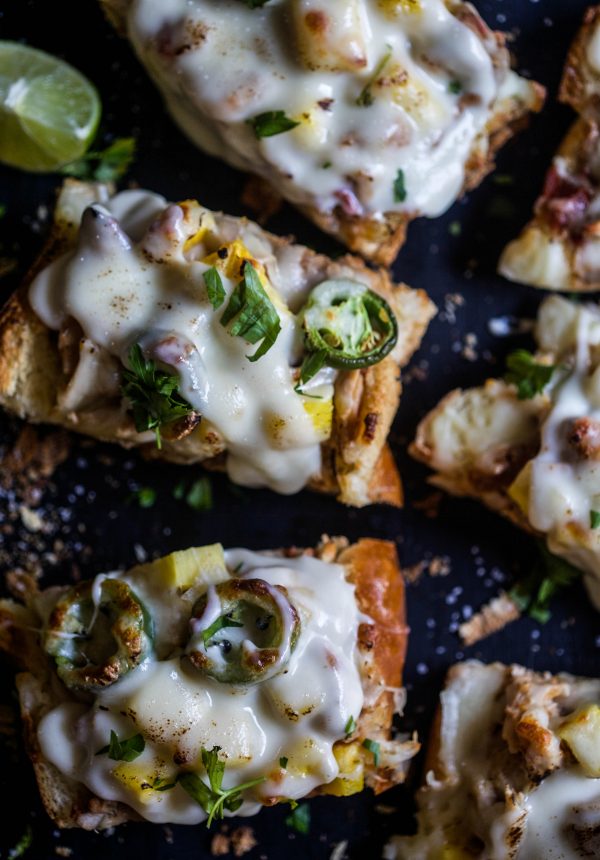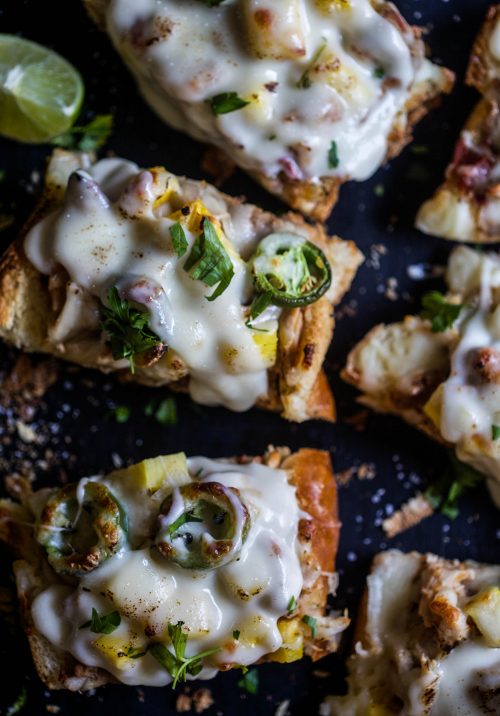 Anyway, I placed the shredded chicken on top of the french bread with more cheese and the piece de resistance, the rum cheese sauce. I used dark rum in the cheese sauce but you can use whatever kind of giggle juice you like. Bourbon would also be tasty! The rum cheese sauce just adds this extra layer of deliciousness that will make you instantly feel like you are back on the island.
Who needs a bite?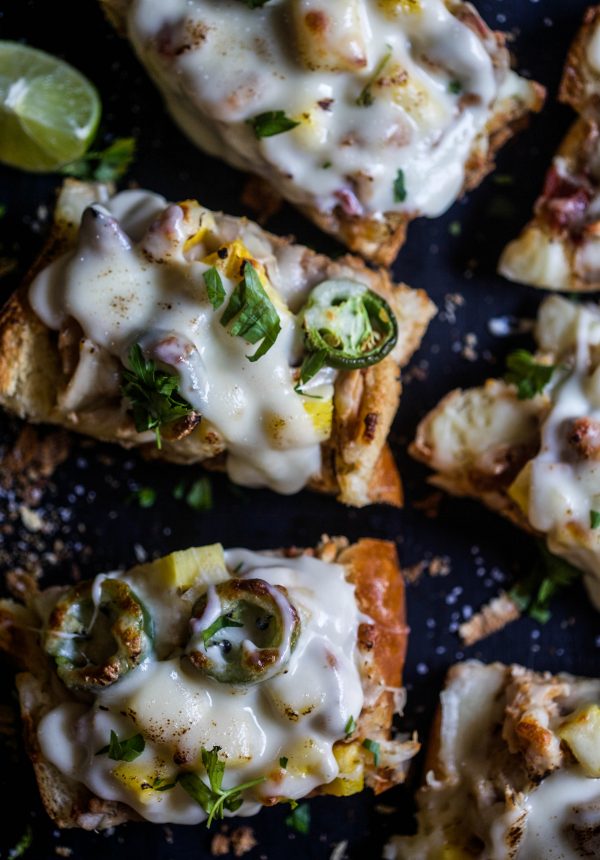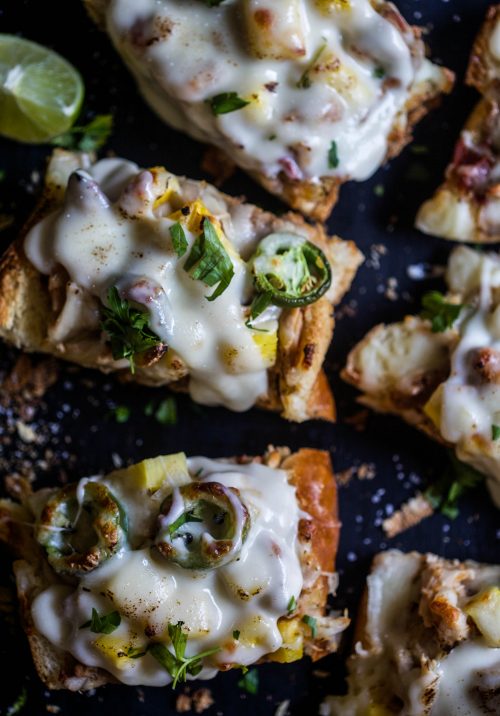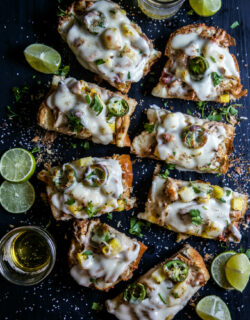 Pineapple Chicken French Breads with Rum Cheese Sauce
Ingredients:
for the chicken:
2 lbs boneless skinless chicken thighs
1 yellow onion, sliced thinly
1 cup orange juice
1 cup pineapple juice
3 chipotle adobo, diced
1 tablespoon cumin
1 tablespoon garlic powder
1 tablespoon paprika
1 cup fresh pineapple cubes (+ more for garnish)
1 15oz can fire roasted tomatoes
3 cups chicken stock
1 large french bread loaf, sliced in half
2 cups mozzarella, shredded
Parsley, garnish
Jalapeno rounds, garnish
salt and pepper to taste
for the rum cheese sauce:
2 tablespoons rum
3 tablespoons all-purpose flour
3 tablespoons unsalted butter
1 cup cheddar cheese, shredded
1 1/4 cups whole milk
salt and pepper to taste
Directions:
for the pineapple chicken:
In a slow cooker, place sliced onion followed by chicken thighs on top. Toss the chicken with cumin, garlic powder, paprika, salt and pepper. Pour pineapple and orange juice over the top followed by chipotles, pineapple cubes, roasted tomatoes, and chicken stock. Cook on high for 3 to 4  hours or on low for 8 hours. Once cooked, remove chicken from slow cooker and shred chicken with a fork.
Preheat oven to 400 degrees. Spray baking sheet with non-stick cooking spray. Place two slices of french bread loaf on the baking sheet. Top the french bread with shredded chicken followed fresh pineapple cubes, jalapeno rounds (if desired), and 1 cup of mozzarella cheese per loaf. Bake for about 15 minutes or until golden brown. Remove from oven and pour rum cheese sauce over top. Garnish with parsley and serve!
for the rum cheese sauce:
In a medium saucepan preheated to medium heat, melt three tablespoons of butter. Add the flour and whisk until the flour is cooked out and you have roux. Gradually add the milk. Whisk until the sauce has thickened about five minutes. Stir in cheddar cheese, rum, salt and pepper.
All images and text ©