Leavenworth, Washington: WHERE TO STAY, EAT, AND VISIT!
Leavenworth, Washington: Where to Stay, Eat, and Visit! Nestled in the Cascade Mountains is a charming, Bavarian-styled city bursting with a vibrant food scene, mountain resorts, and an adventurous outdoor scene. I'll show what to do, what to eat, and where to stay!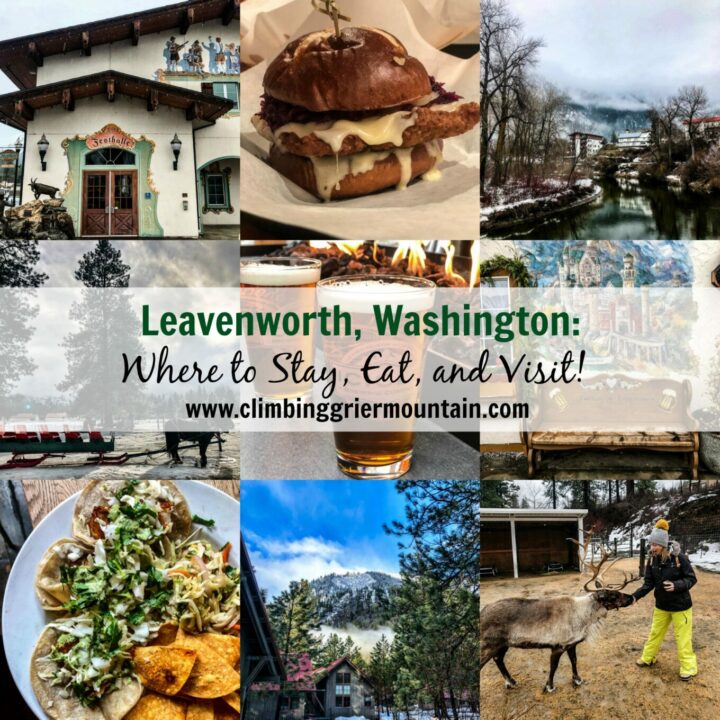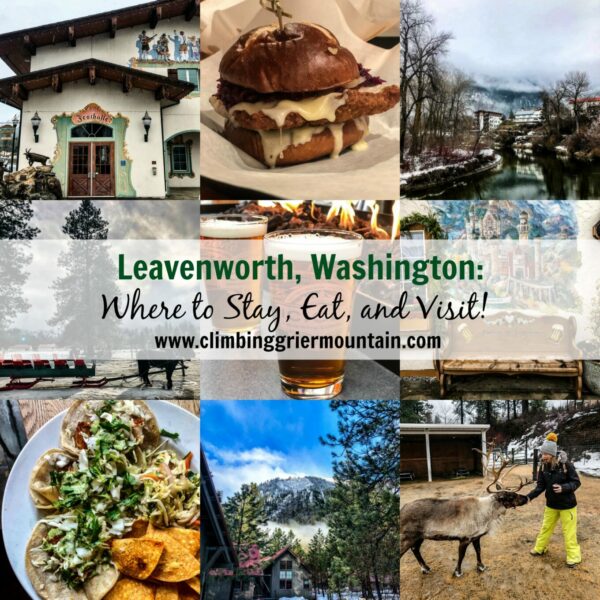 This unique, Bavarian-styled town nestled in the Cascade Mountains is only a short jaunt from Seattle.
Known for its Hallmark Christmas-eque scene, this once logging industry town reinvented itself to become a tourist destination. Yes, you can visit a reindeer farm or shop for Christmas trinkets year round. BUT! There's more to Leavenworth than what meets the peak.
I had a chance to tour Leavenworth and I must say I was instantly smitten. From the hospitality of local merchants to a bursting culinary scene to locally brewed pints to outdoor adventures. I promise you will want to pack your snow boots and head west.
Below is my full travel guide of what to experience in Leavenworth during the winter months!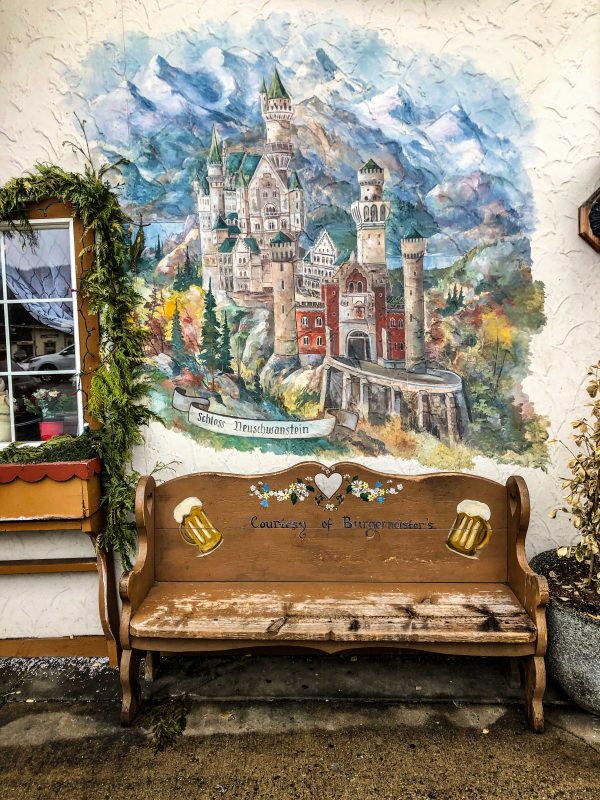 WHERE TO STAY:
(Lodging and Transportation)
Leavenworth is located about two and one-half hours east of Seattle. The easiest way to travel to Leavenworth is to fly into SEA-TAC and rent a car. The drive from Seattle to Leavenworth is quite magnificent as you wind through lush forest and over mountain passes.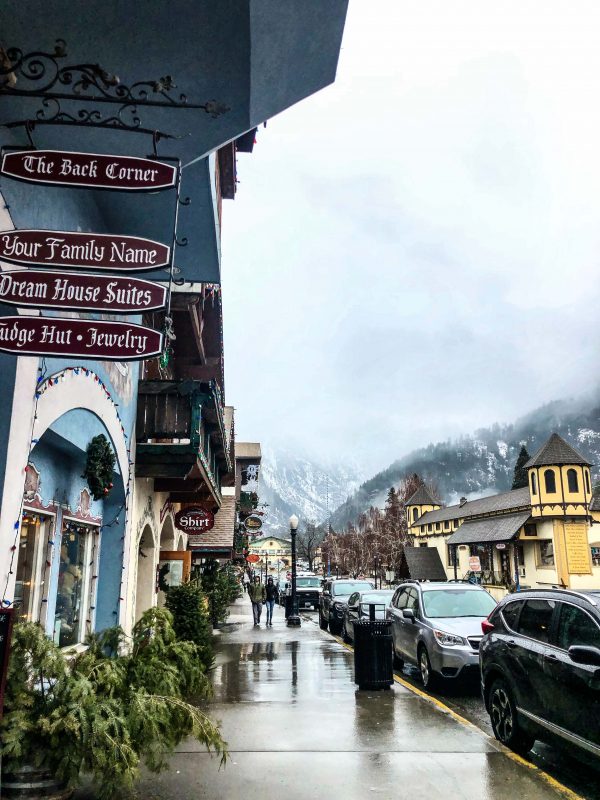 As you descend into Leavenworth you will notice the stunning backdrop of the Cascade Mountains. This backdrop set the tone for our stay at the Sleeping Lady Mountain Resort. Only a five-minute drive from downtown Leavenworth, this mountain oasis resort was the perfect sanctuary.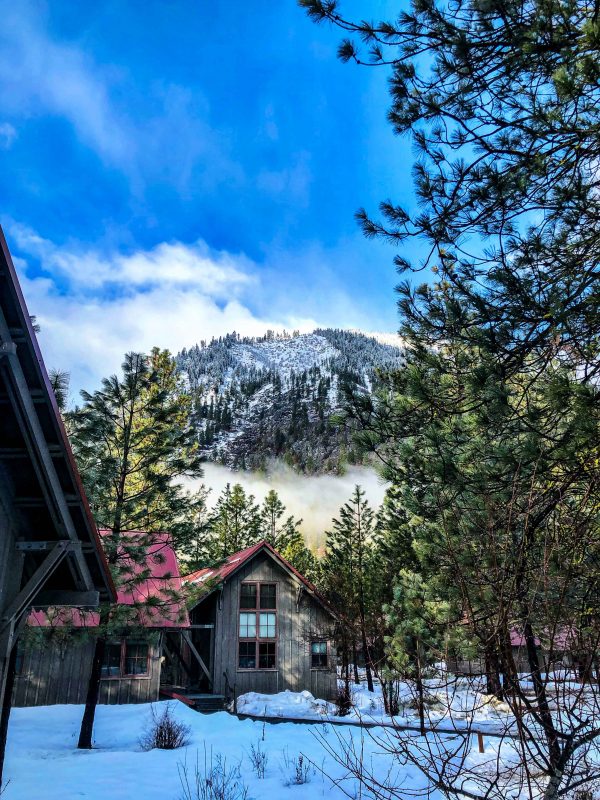 Our guest room at the Sleeping Lady was part of an arranged cluster of rooms made up of 6-10 private rooms. There are over six clusters on the 67-acre property. The Fountain cluster was our assigned room and provided the perfect private setting for our family.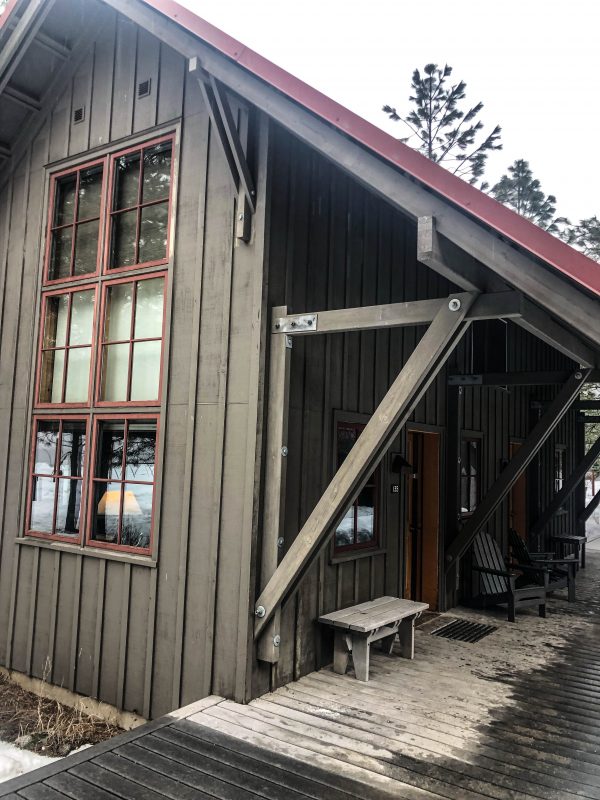 Our double alcove room featured a queen-sized bed, two twin beds, and a private shower & bath. In addition there was a lovely sitting desk to work at with a view of the mountains.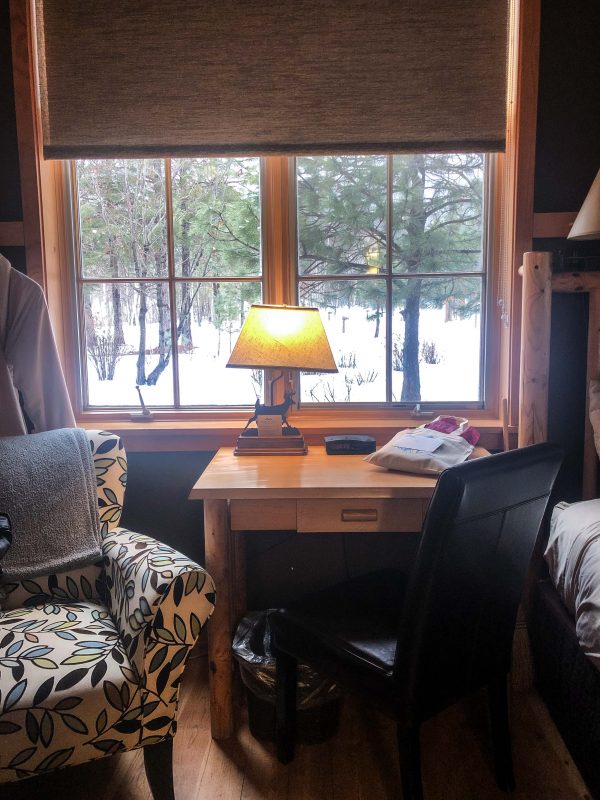 One thing you will find noticeably missing in the room are televisions, refrigerators, or mini bars. This is by design of the property. Wanting the guests to connect with nature and other guests!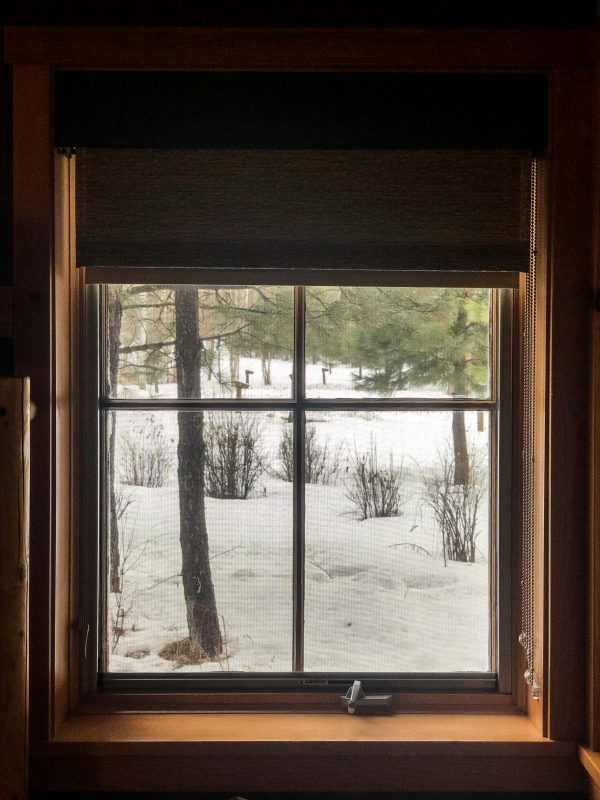 Besides the guest rooms, Sleep Lady has many other features to explore like their relaxing spa, organic garden, and a number of hiking trails. There's something for everyone whether winter, summer, spring, or fall!
WHERE TO EAT:
The Kingfisher Restaurant & Wine Bar is located on the Sleeping Lady Mountain Resort property. This restaurant features gourmet meals using many ingredients from the Sleeping Lady's organic garden. Breakfast and dinner are daily and are served buffet style in an open lodge-style setting.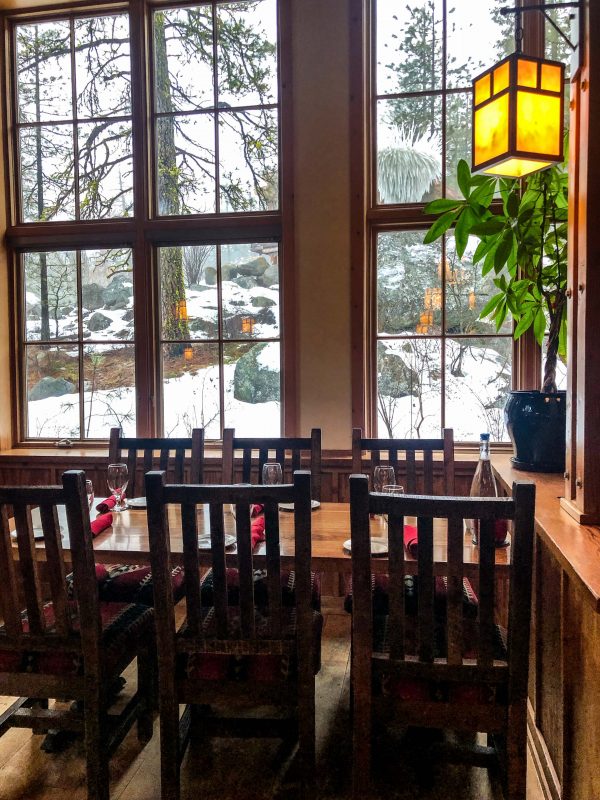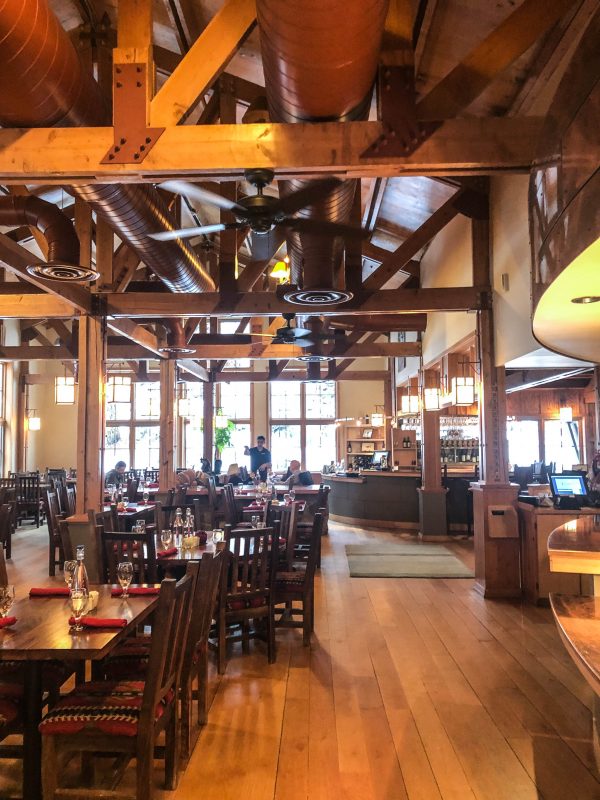 For breakfast there is a spread of: steelhead or king salmon lox, freshly baked fruit scones, toast station, roasted potatoes, mushrooms, tomatoes, scrambled eggs, bacon, sausage, biscuits and gravy, waffles, oatmeal, and an assortment of coffee and juices.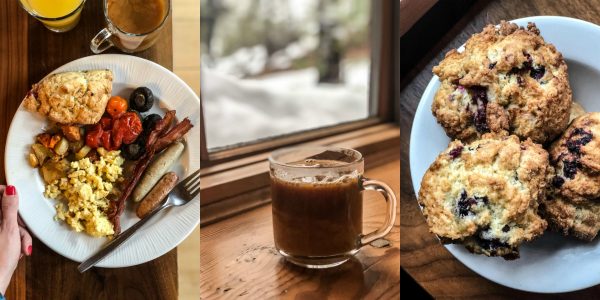 For dinner there is a spread of: gourmet salads, clam chowder soup, tapas, roasted pork, shrimp, cauliflower jambalaya, and an assortment of artisanal wines.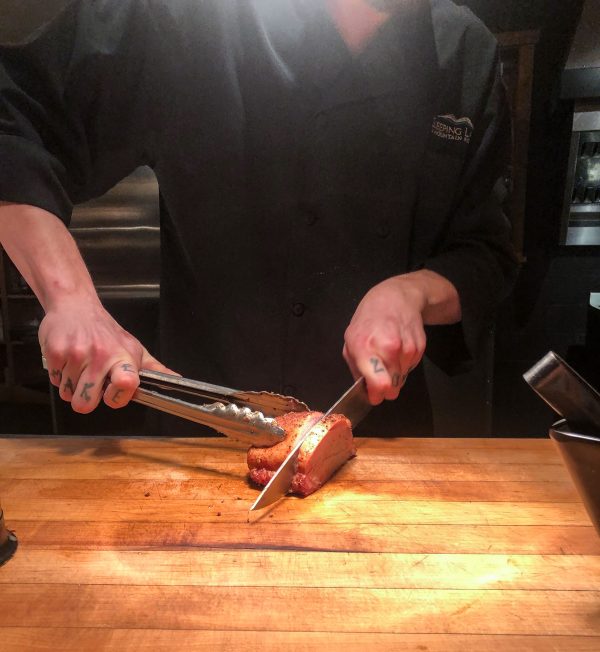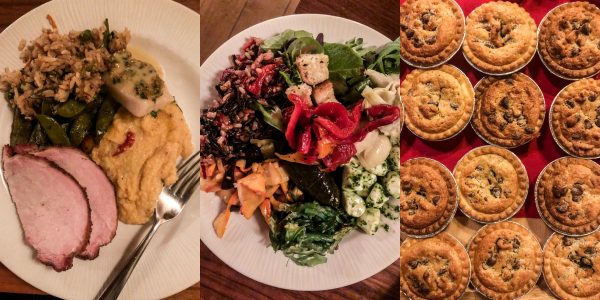 SOUTH Restaurant is located in downtown Leavenworth, serving a Latin American menu that packs some serious flavor. Start with a basil daisy or stinger margarita. Accompany your drink with a self-serve guacamole and salsa bar. A must order are the Pacific line-caught cod Baja tacos!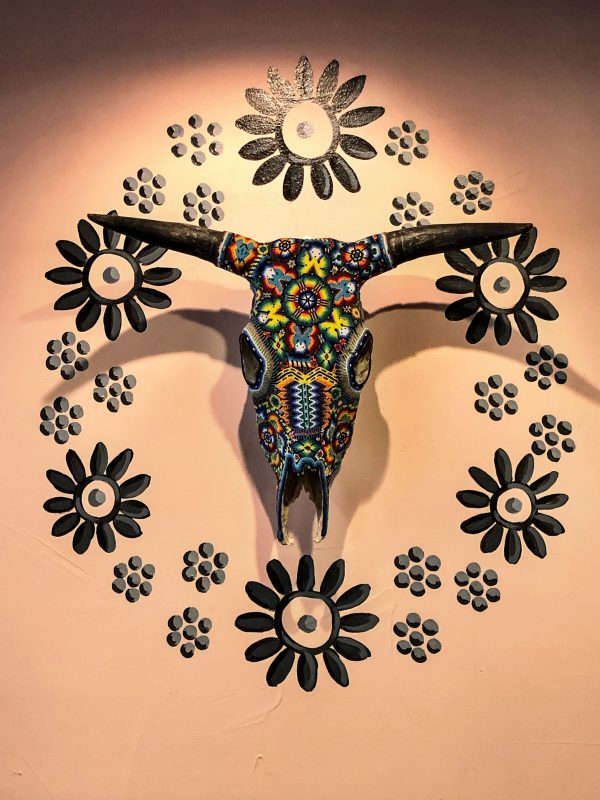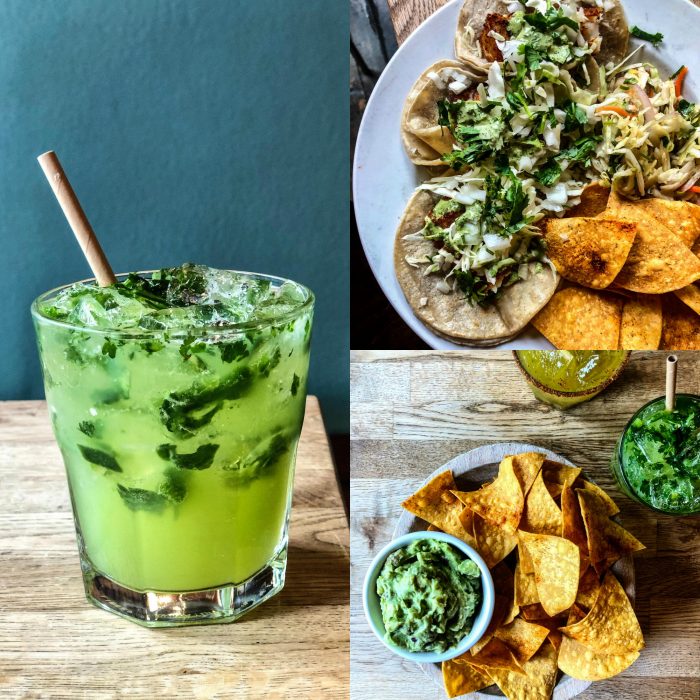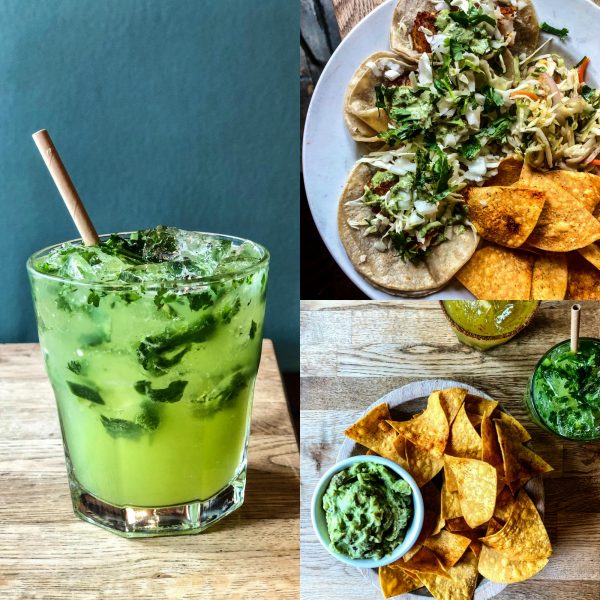 Gustav's is the one first restaurants you will see when you enter downtown Leavenworth Front street. This longtime Bavarian-style tavern and beer garden serves up some unique pub grub. Grab a pint, make sure to order the pork schnitzel burger, and lounge next to a cozy fireplace to soak in the grand views.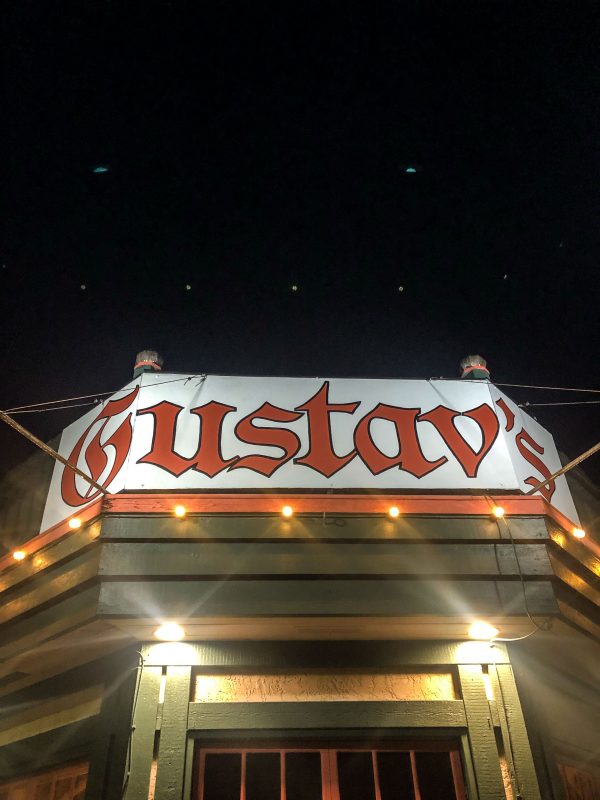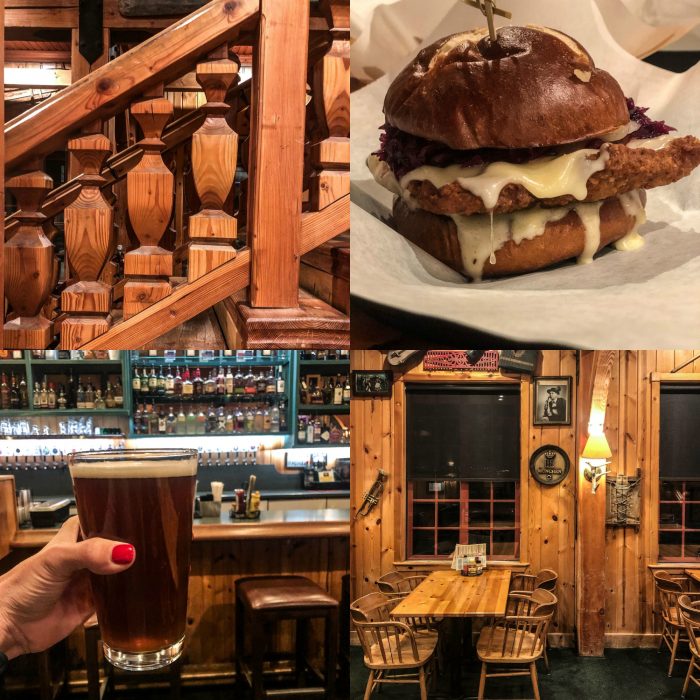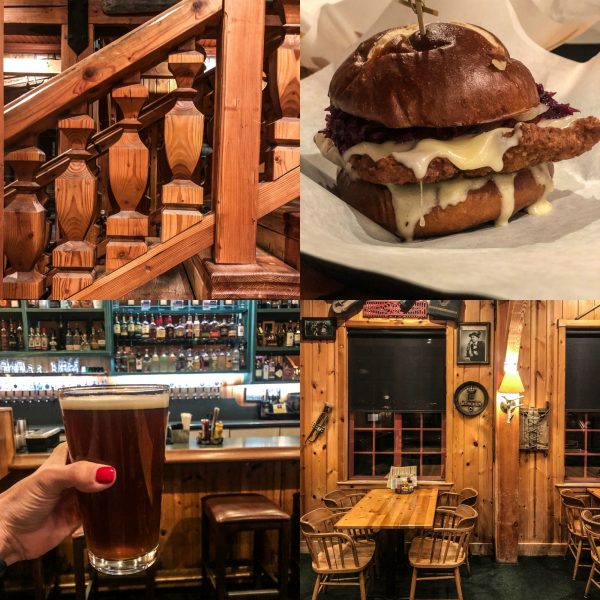 Muchen Haus is also located in downtown Leavenworth. This Bavarian grill and beer garden is not to miss. With a full line-up Bavarian sausages and pretzels, it's hard to decide what to select. Come to think of it, deciding what sausage toppings might be even harder with their endless assortments of mustard, relishes, and sauerkraut. The best way to end this meal is with a tasty, refreshing pint.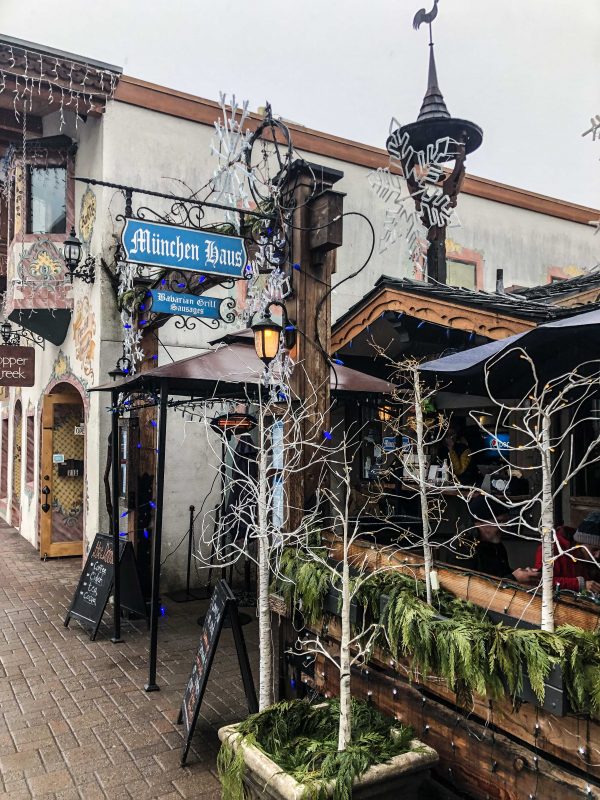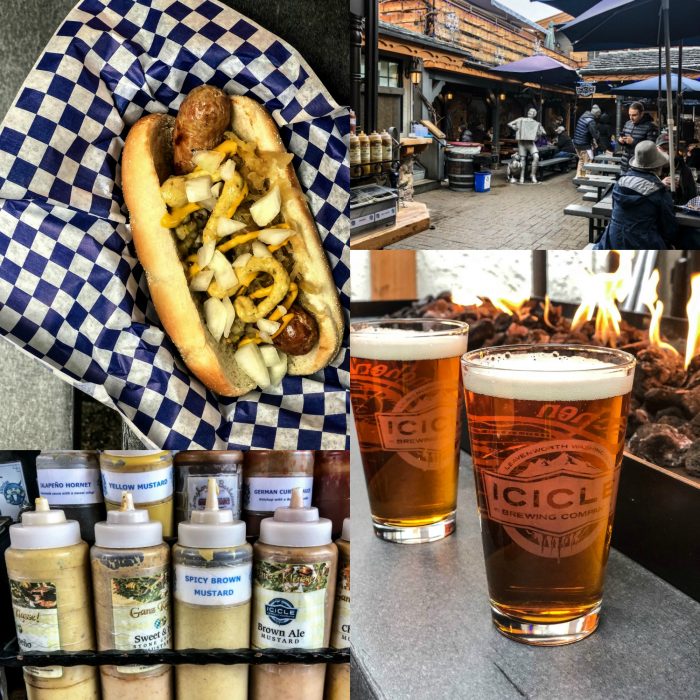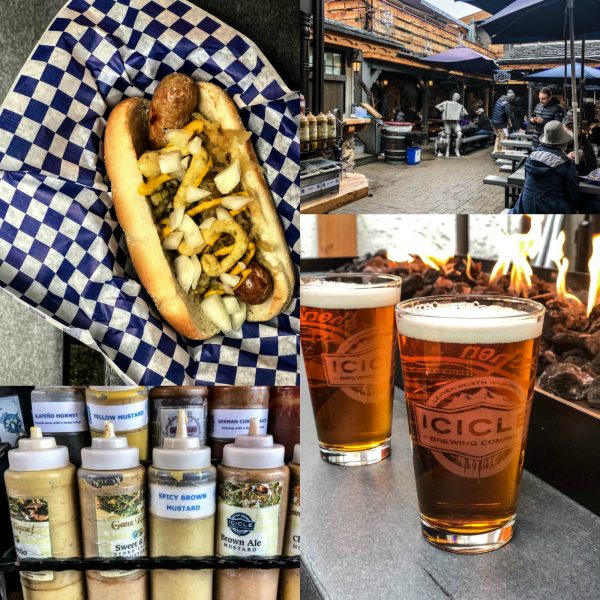 Blewett Brewing is just one block off Front Street in downtown Leavenworth. On tap you'll find locally brewed lagers such as Coldlilocks Hazy IPA or the Boondoggle. Make sure to order one of their specialty pizzas like Mr. Bacon – caramelized onions, thick-cut bacon, aged mozzarella and arugula.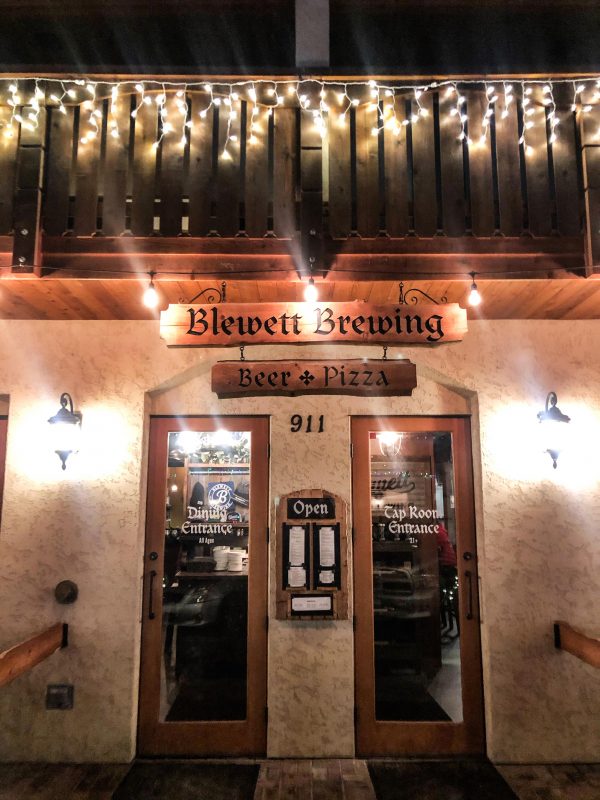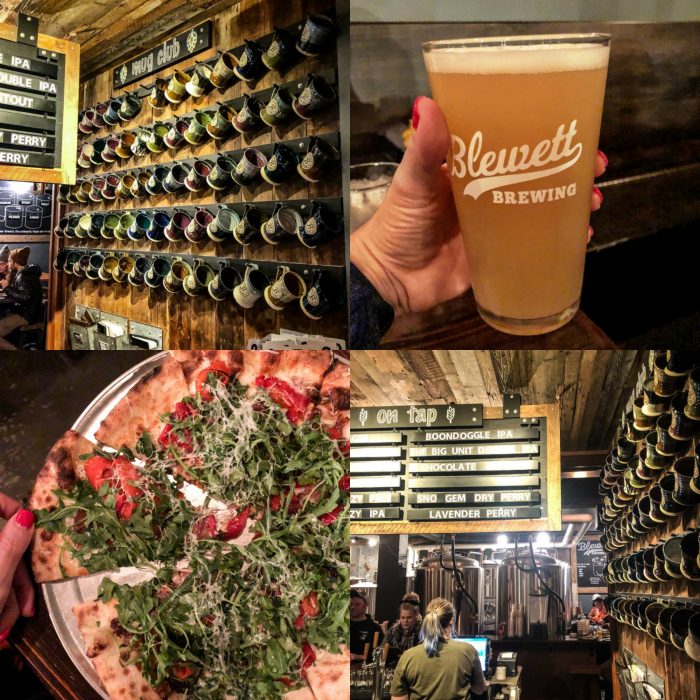 WHAT TO VISIT:
Waterfront Trail Hike Snowshoe Tour. Take a stroll along the Wentachee River that flows right along downtown Leavenworth. During the winter months (January and February) you can take a free guided tour starting at the Wentachee River Institute. From there the naturalist guide will take you through the local environment where you will observe wildlife, as a well as learn about the history of Leavenworth.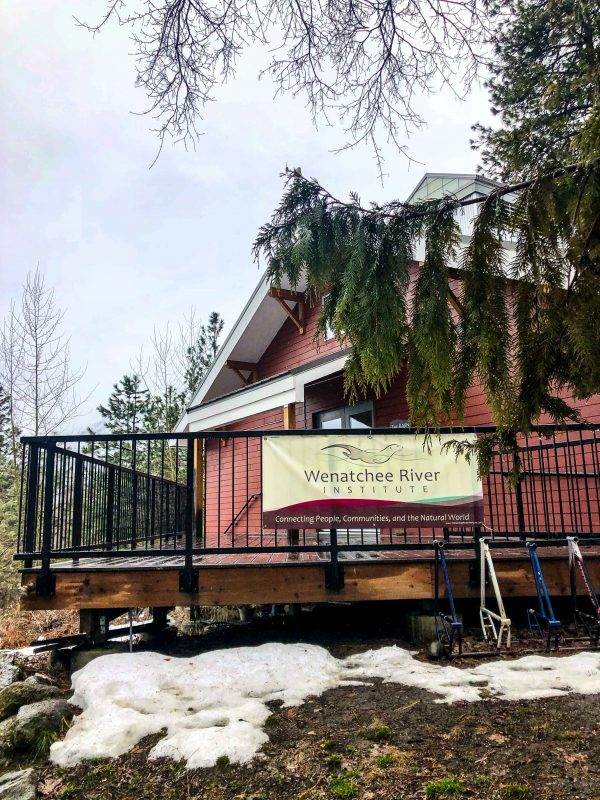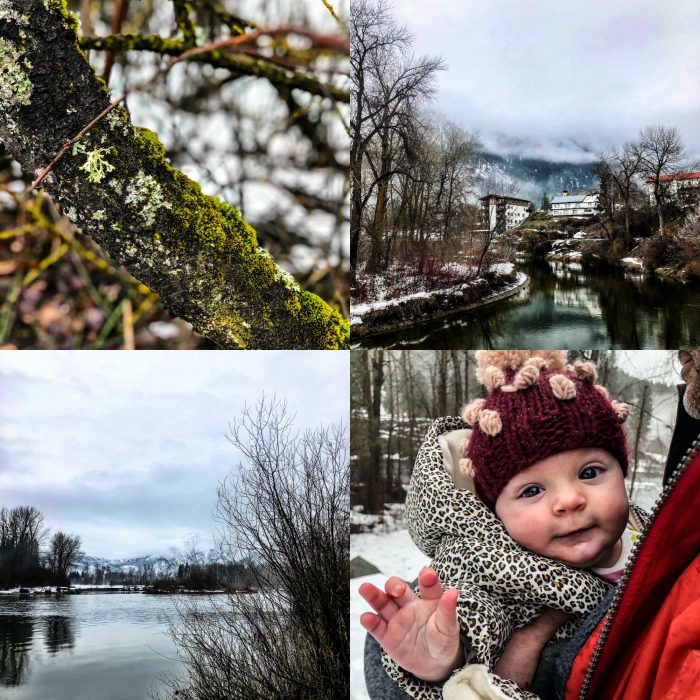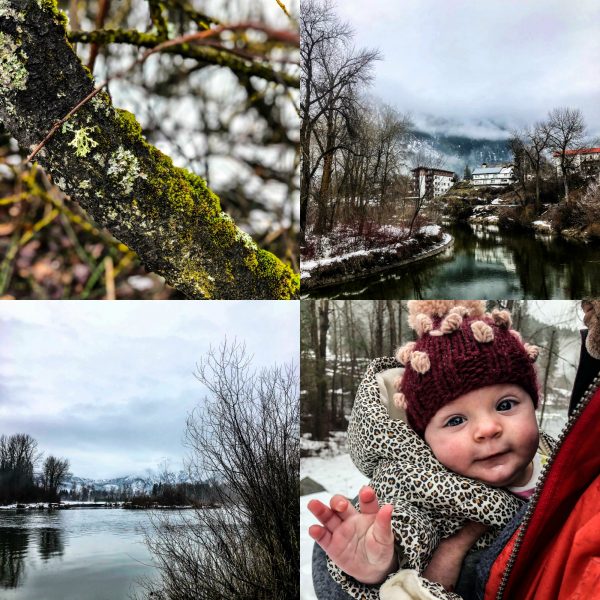 Nutcracker Museum. This museum is located right in the center of downtown Leavenworth. It houses the world's largest collection of nutcrackers – over 7,000 pieces. Take a look around because each one of these little fellows tells a unique story.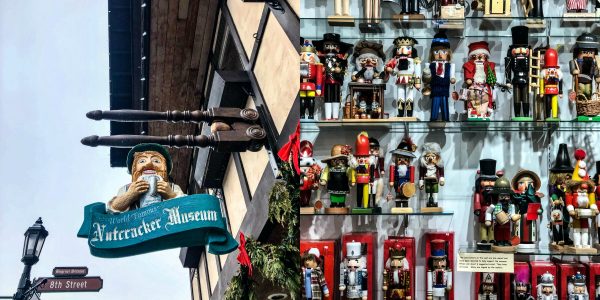 Reindeer Farm. Up the road from downtown Leavenworth you will find a family-run reindeer farm. The tour includes reindeer 101 gathered around a small campfire. Next, you will walk down to the feeding area where you will actually get to feed reindeer! This is a hoot and really fun for all ages. Have your picture taken with Rudolph's cousin and then relax with a cup of cocoa before leaving the farm.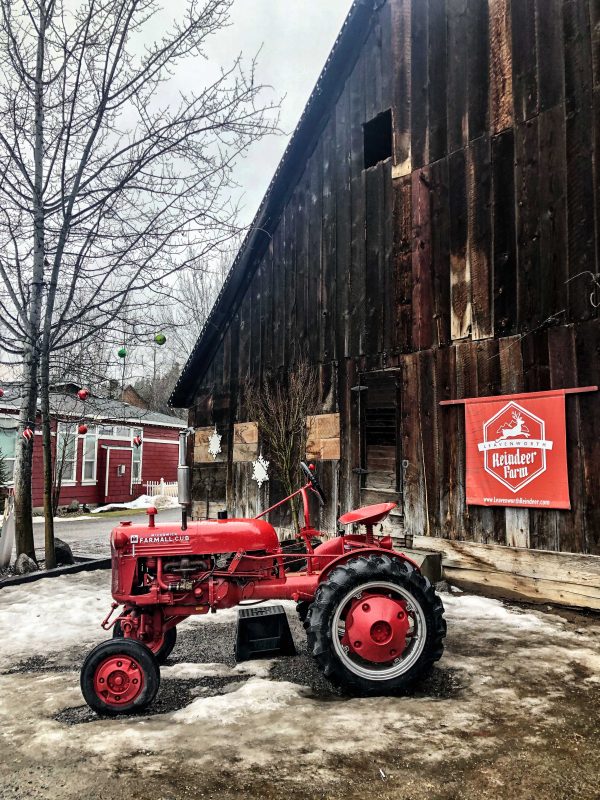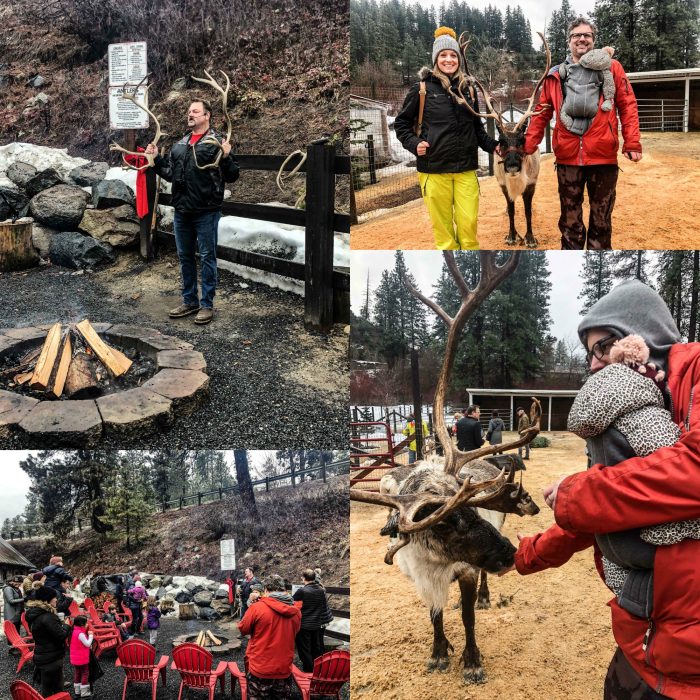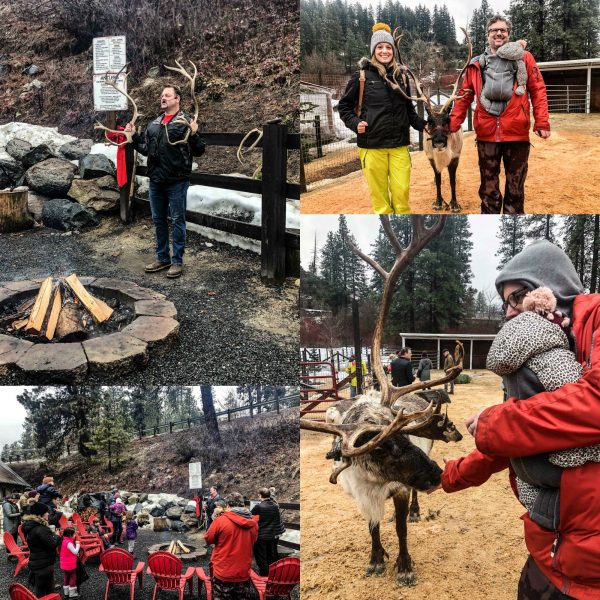 Sleigh Ride. Another outdoor recreation to be enjoyed during the winter months in Leavenworth is a sleigh ride. Icicle Outfitter and Guides provides a wonderful, refreshing horse drawn sleigh ride with surrounding mountain views. The 30-minute sleigh ride is perfect for a family outing as you soak in all that mother nature has to offer.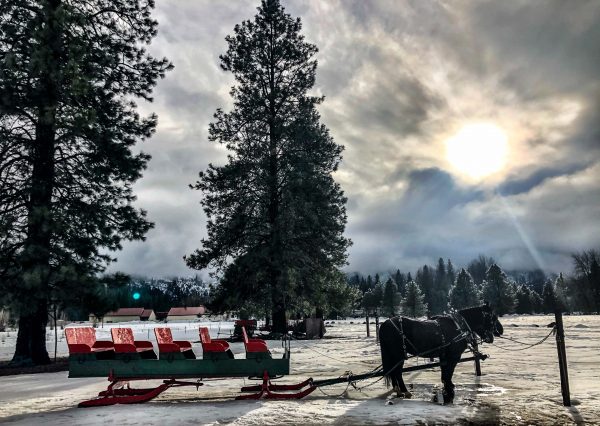 And that's a wrap on my time in Leavenworth, Washington. A huge thanks to the Leavenworth Convention and Visitors Bureau for hosting us. My family had the most amazing time and can't wait to return!