Life with Charlie: Month Four.
Month FOURTH.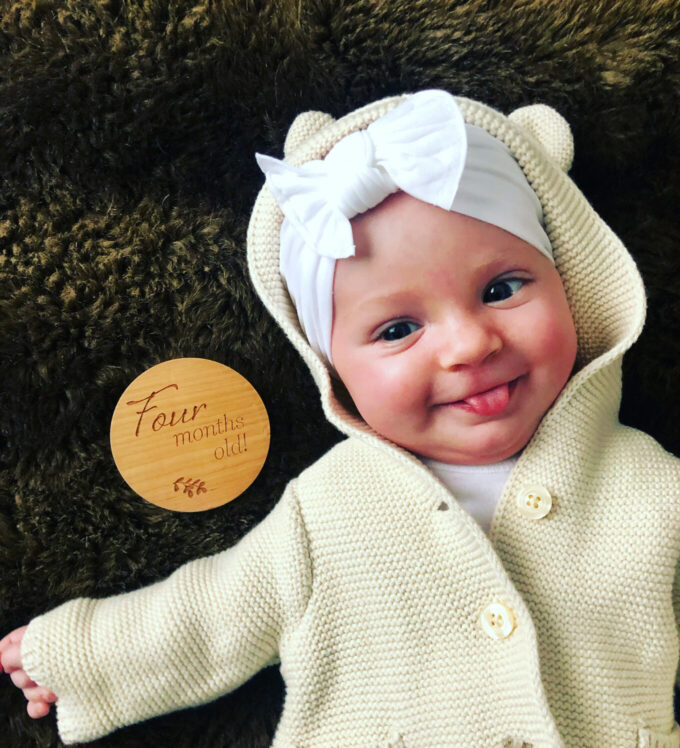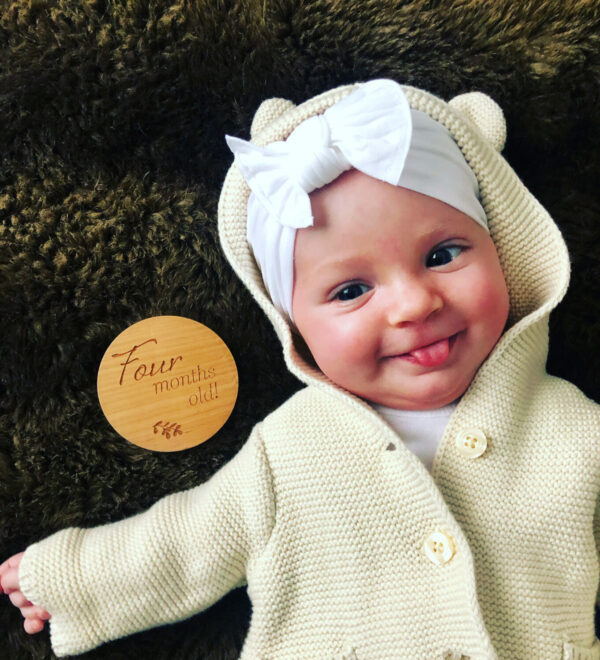 All I can say is…."whoa."
This month was filled with a lot of changes. Between growth spurts, Charlie getting evicted from our bedroom, starting an actual bedtime routine, and me going back to work; we were busy! OH! And not to mention Charlie finally took her first airline flight.
PHEW.
It's been one big exciting month.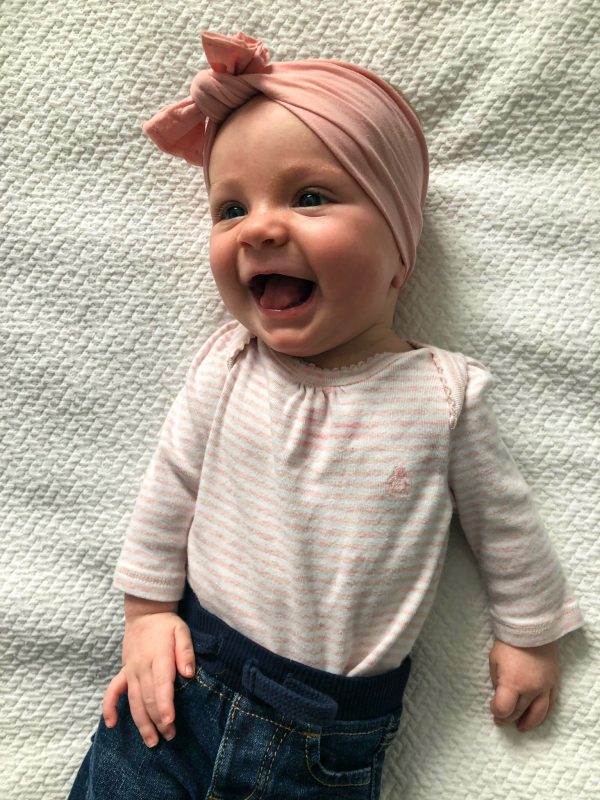 Changes with Charlie….
Once we made our re-entry back from the holidays there was nothing but the new year in front of us. It felt good to be home which prompted us to start a new bedtime routine for Charlie.
If you follow me here you know that I follow Taking Cara Babies sleeping advice. Her flexible schedules have been a life saver for Charlie (and us). Anyway, I was reading Cara's advice on sleep schedules during months Three and Four. She basically said the newborn days of staying up past 9pm are over. Bed time is now 7pm or earlier. Bret and I were like WHAT??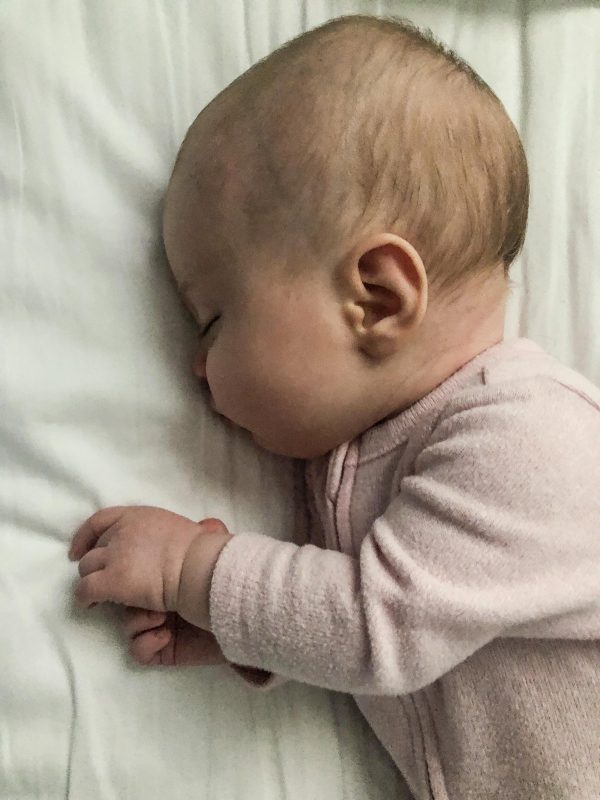 In addition to the earlier bedtime, we also decided to evict her from our bedroom. Babies are LOUD! Plus, Taking Cara Babies mentioned that babies can start to sense your presence around month three making them more likely to wake up and stay awake if they know you are near by. Crazy, huh?
So on a random Tuesday night, we gave her a bottle at seven, put her into the SNOO, and kissed her goodnight in another room. For a moment, I remember feeling bad, like we just kicked our roommate to the curb. But I will tell you that night…..no, she didn't sleep through the night, but it felt easier to let her soothe herself from another room.
Once we got into the new bedtime routine over the next few weeks she was sleeping 7pm to 7am roughly. We could always count on the 4am wake-up call. At first I didn't mind so much because she was getting used to a new sleeping pattern and there would be nights she was indeed hungry. But after a few weeks of consistently waking up at 4am, I was like, homegirl, es no bueno.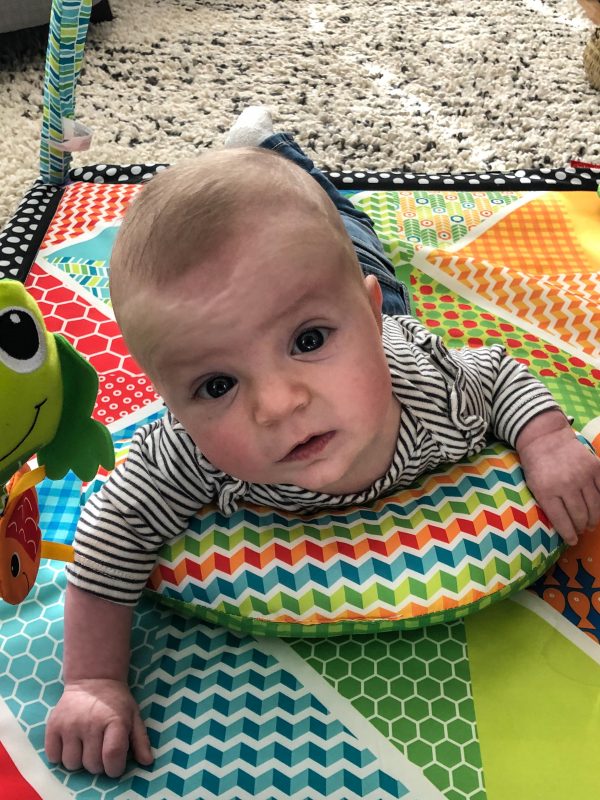 So, I kind of threw down. When she would wake up and I knew she wasn't hungry I would let her soothe herself. This worked about 70% of the time which for me was a win! She is still getting better and each night is a new adventure for sure!
Besides getting on schedule, Charlie had her fourth month wellness appointment. She officially weighs 12 lbs 13 ounces. What's crazy is that she has doubled her weight since birth in just four months! Also, she is officially in size one diapers and out of 0 -3 month size clothing.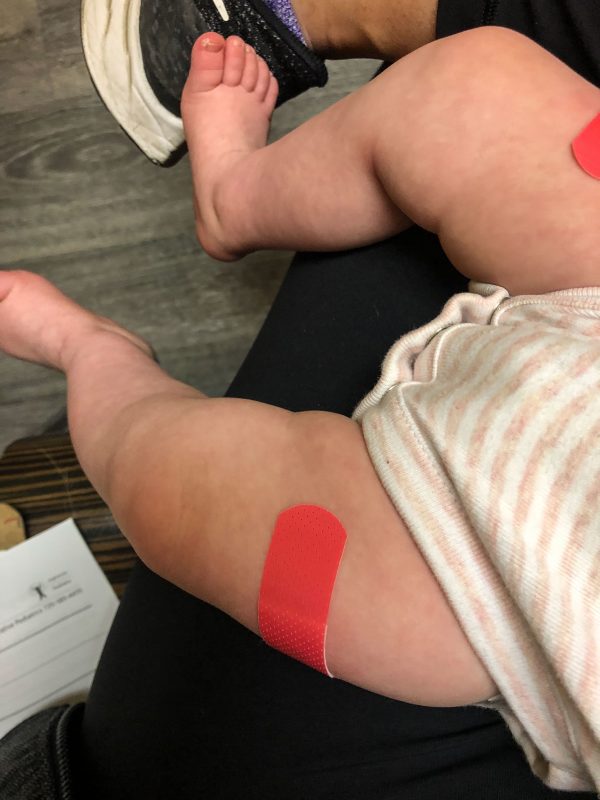 Traveling with Charlie Solo……
Charlie's first airplane flight was also my first time traveling with a baby alone. Talk about high anxiety preparing for that trip. Some things I learned: practice makes perfect. I'm not kidding when I say I practiced the entire flow of the travel day prior to the actual travel day. I knew I would be by myself so I wanted to know what it would feel like to not have an extra set of hands. It's the little things you don't realize until you are actually doing the action that make the difference.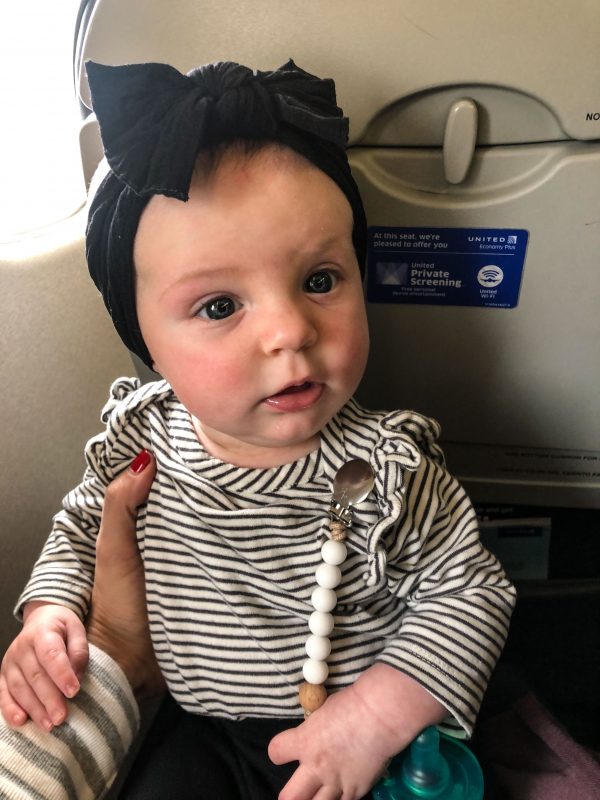 I practiced taking things out of the diaper bag, putting her in the baby carrier while collapsing the stroller, and putting items on the screening machine (which was my kitchen table) with one hand. I literally didn't want any motion to feel foreign. Sounds effing crazy, huh? When I got to the airport my anxiety was high, but I could settle myself down because I knew I had practiced. Plus, people are actually extremely helpful when they see you with a child. Props to humanity.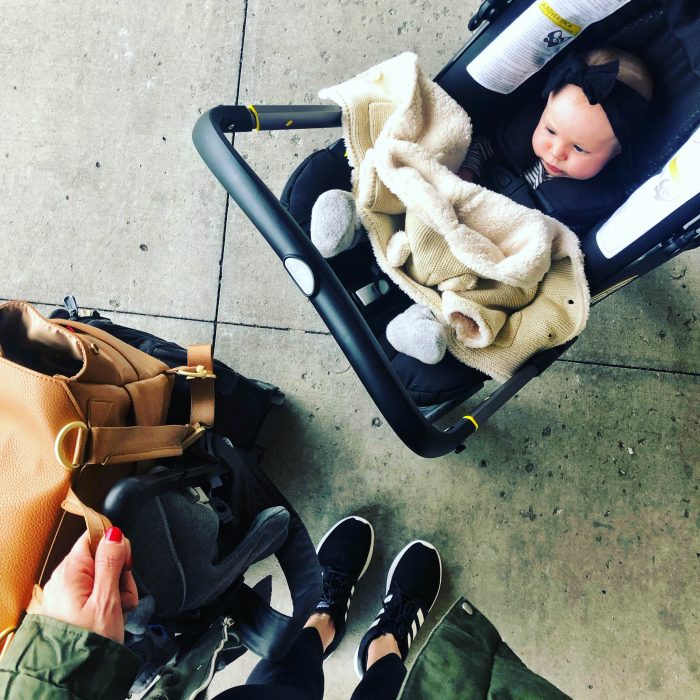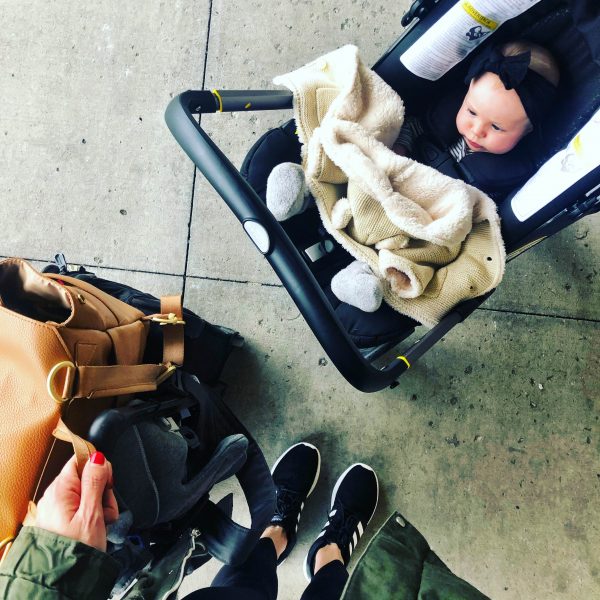 Other than Charlie fussing during our descent on the flight, she did great. In fact, she loved it! All the sights and sounds. I truly believe that kids love to travel and I can't wait to take Charlie on more adventures. The big thing for parents is to remain calm because they can totally tell when you are freaking out. If you smile, they smile and then everybody will smile.
How I'm Doing…….
I officially went back to work as of January 1st. Not going to lie it took a HAWT second for me to find my groove. The last time I truly tested a recipe and cooked was in August! By the second or third day I did find my groove and felt more comfortable in the kitchen.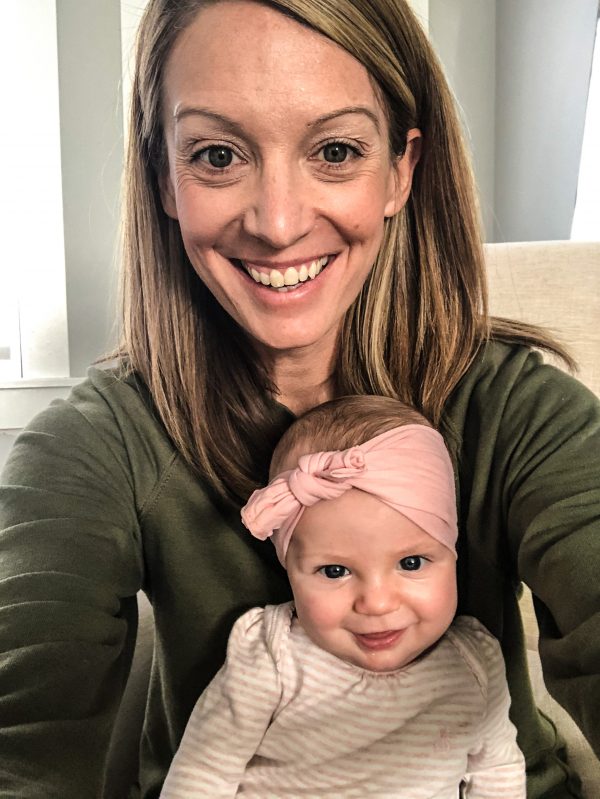 Right now I am cooking and photographing in the mornings during Charlie's nap time. I only have an hour and a half to get things done so I have to be prepped and super focused to accomplish everything I need to do. This focus has also made me more aware of my time and what I want to do with the blog. Having a kid definitely puts a lot of things into perspective.
Overall, I feel good about going back to work. I'm not sure how things will be going forward once she is mobile. But for now, I'm just enjoying being a working mom.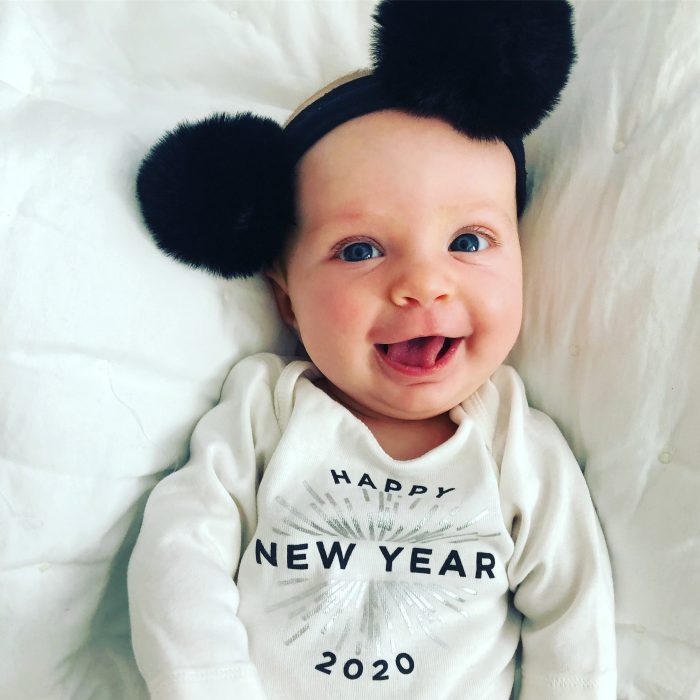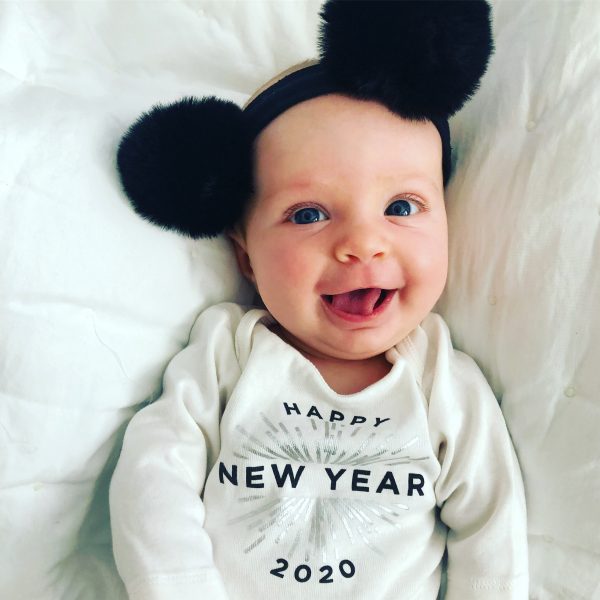 Things We're Loving……
– Doona: Quite possibly the most brilliant baby equipment ever invented. It's a car seat and stroller in one. It was so easy to travel with Charlie. I managed to get it in and out of a Lyft, through security, and around town. If you travel a lot or live in a big city, Doona will be your new best friend!
– Baby Bjorn Mini Carrier: The amount of carriers you go through once you have a child is crazy. I wanted something simple, lightweight, and easy to get the babe in and out of. This Bjorn carrier is amazing and so less stressful putting on then the wraps.
– Freshly Picked Diaper Backpack: I needed a travel bag for that could suffice as a work bag and diaper bag. This is it! Holds my laptop and keeps bottles warm. With tons of pockets too!