Lemon, Feta, and Artichoke Galette
Lemon, Feta, and Artichoke Galette is an easy and delicious appetizer to make any time of year!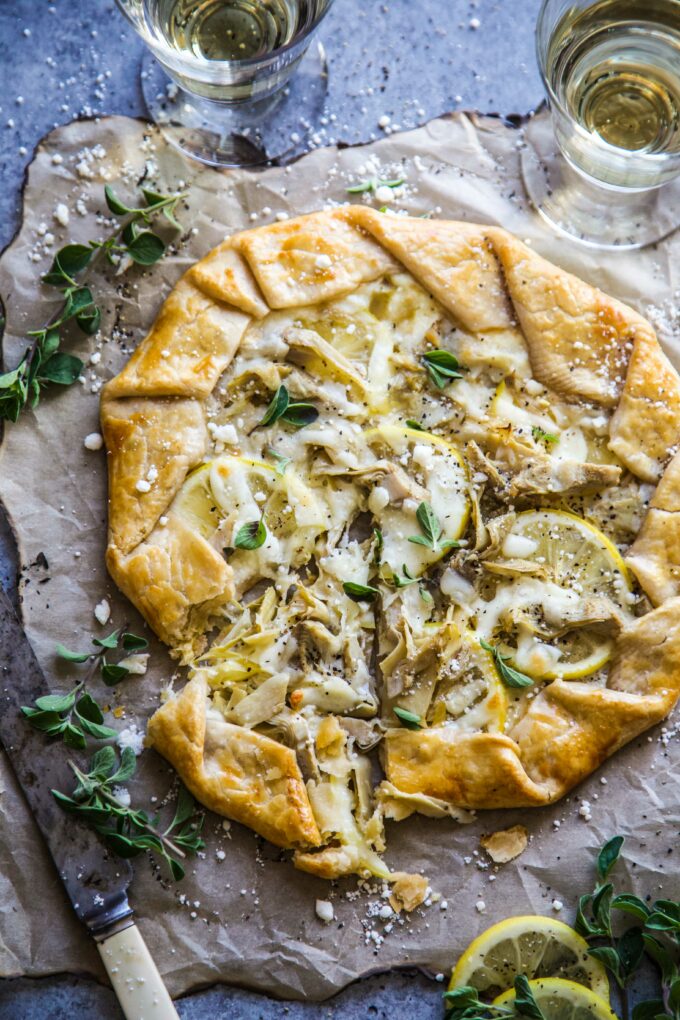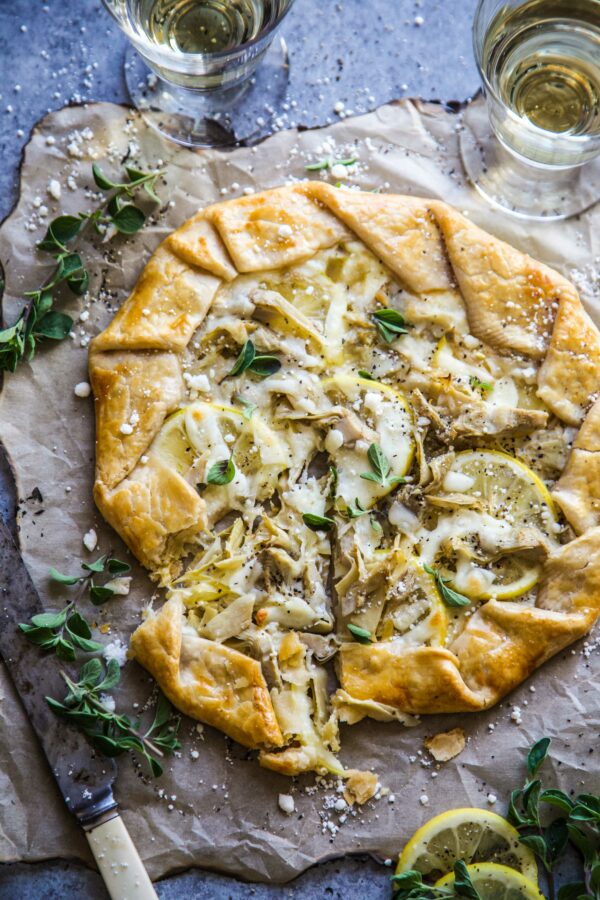 Tis the season for appetizers!
Y'all know my love for a mezze of food versus a single meal runs deep. And today, we are adding to the appetizer arsenal.
Hello, Lemon, Feta & Artichoke Galette. Quite the mouthful to stay, but the list of ingredients in this galette is quite minimal. Personally, the burst of citrus in this galette combined with the tangy feta and juicy artichokes is a truly joyous experience for your taste buds.
So, shall we dive in?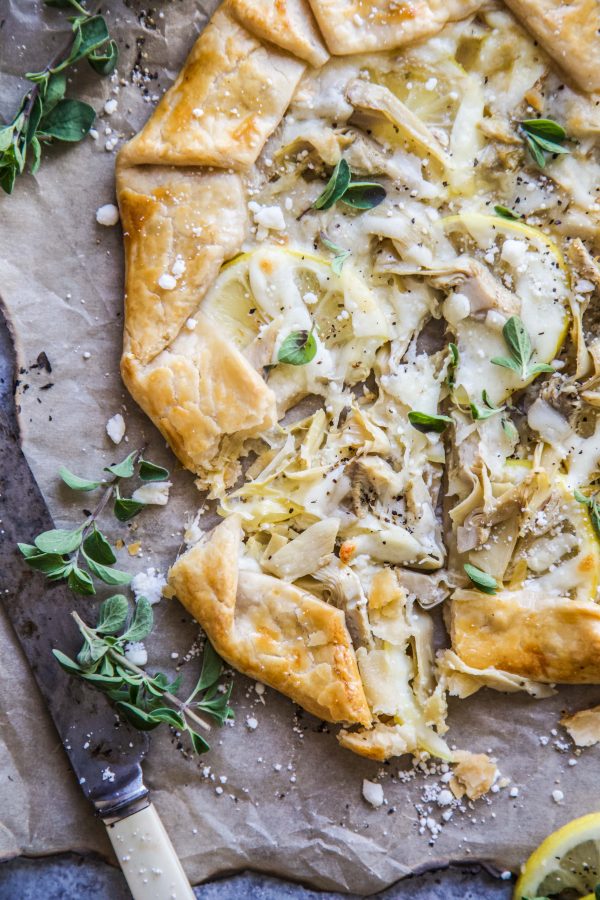 What's in this Lemon, Feta, & Artichoke Galette?
Like I mentioned above you will need only a handful of ingredients to make this galette:
Pie crust
Feta
Whipping cream
Marinated artichokes
Mozzarella cheese
Lemon slices
Fresh oregano or parsley, for garnish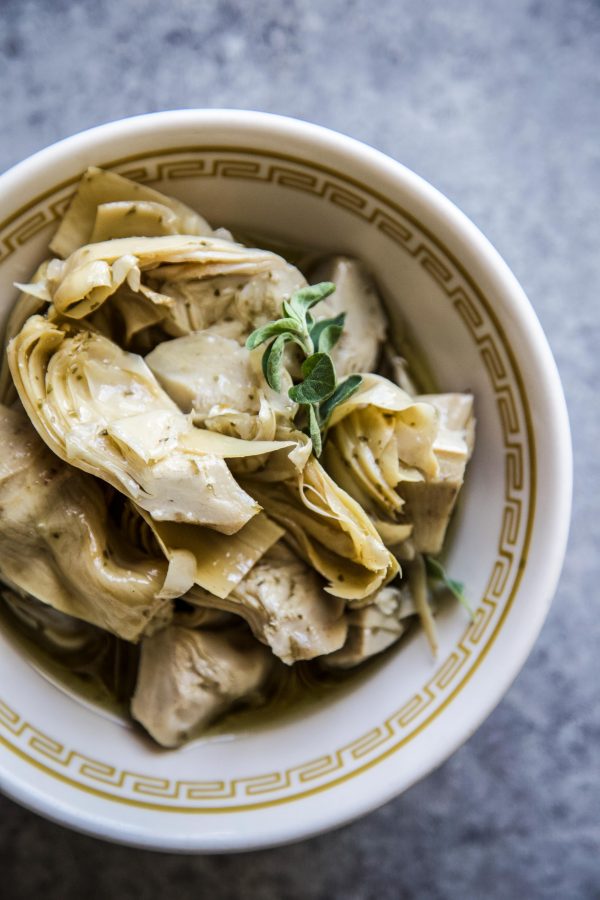 Tips for making this Lemon, Feta, & Artichoke Galette:
1) Purchase store-bought pie crust. Again, I'm not a baker and believe in the power and ease of ready-to-go pie crust!
2) If you want a more lemon forward galette add some lemon zest to whipped feta!
3) For the artichokes I recommend using a jar that has the artichokes marinating in some kind of flavored olive oil. The jars might be a little more expensive than canned artichokes, but I'm telling you it's worth the extra dollar.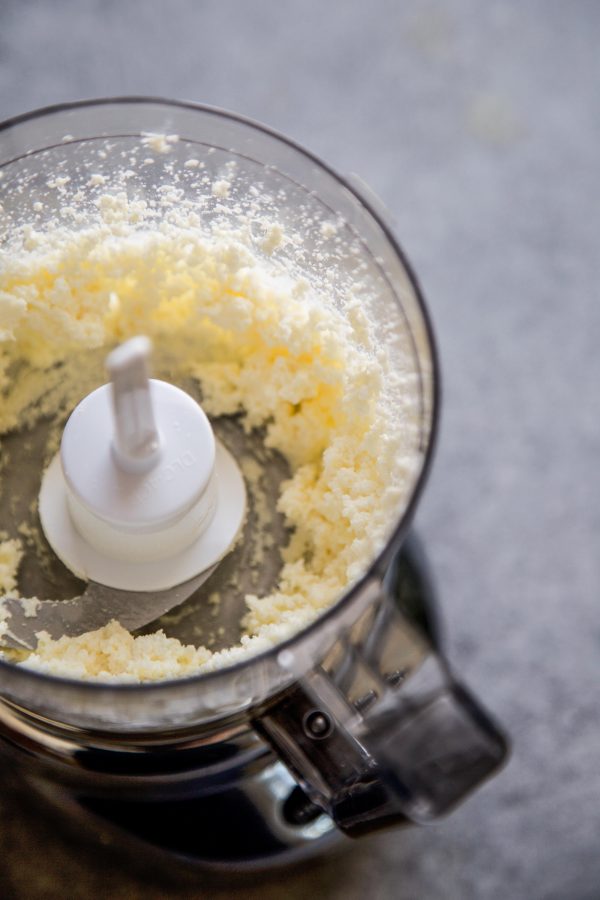 Can I make this Lemon, Feta, & Artichoke Galette ahead of time?
You can! I would make the whipped feta a day ahead and then you can assemble everything right before you need to serve!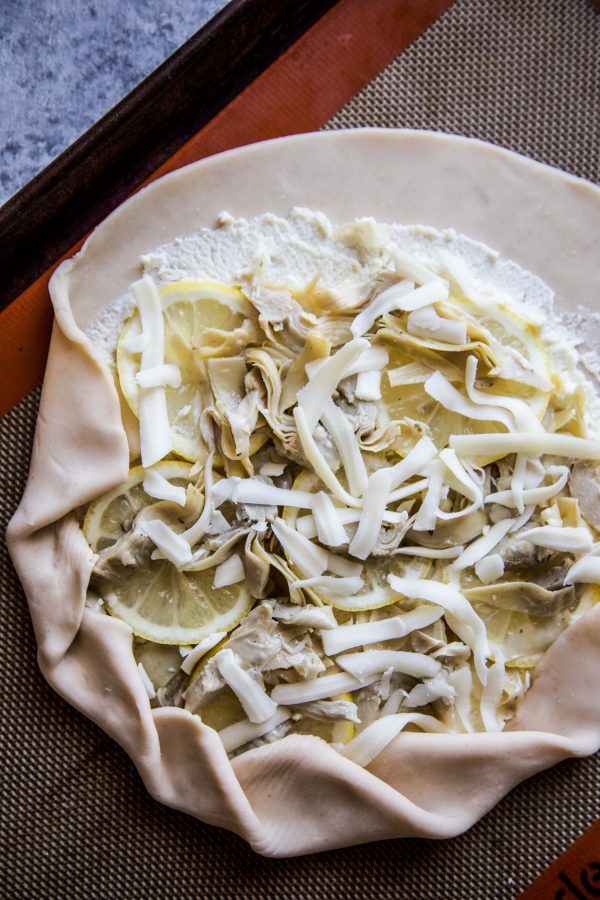 Can I substitute the feta?
You bet! If you would prefer cream cheese that's always a great option or goat cheese works too!
Can I substitute the artichokes?
Oh yeah! Roasted red peppers would be an amazing substitute. Or marinated olives!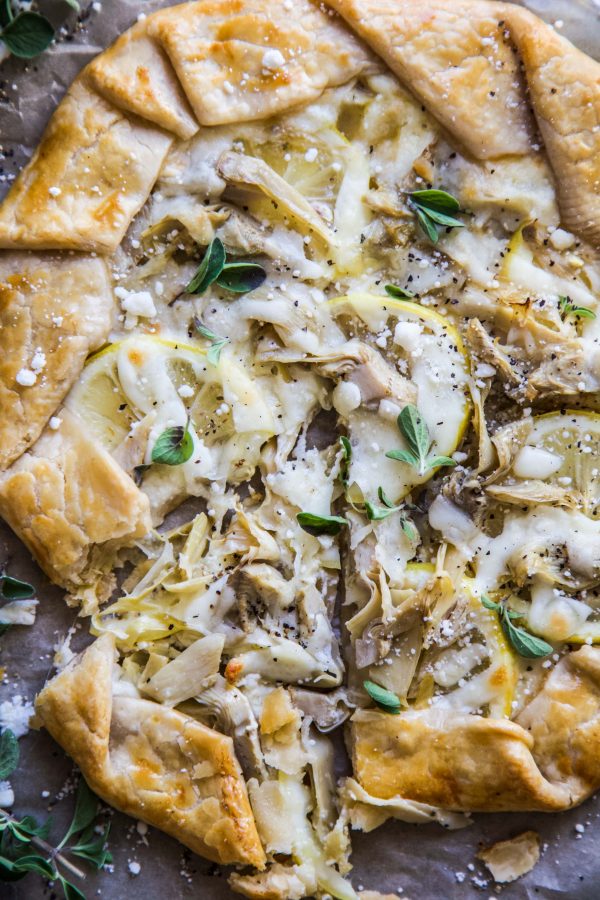 I hope y'all enjoy the Lemon, Feta, & Artichoke Galette. I'm telling it's one you will constantly have in your appetizer rotation! Enjoy!
More appetizer recipes to enjoy: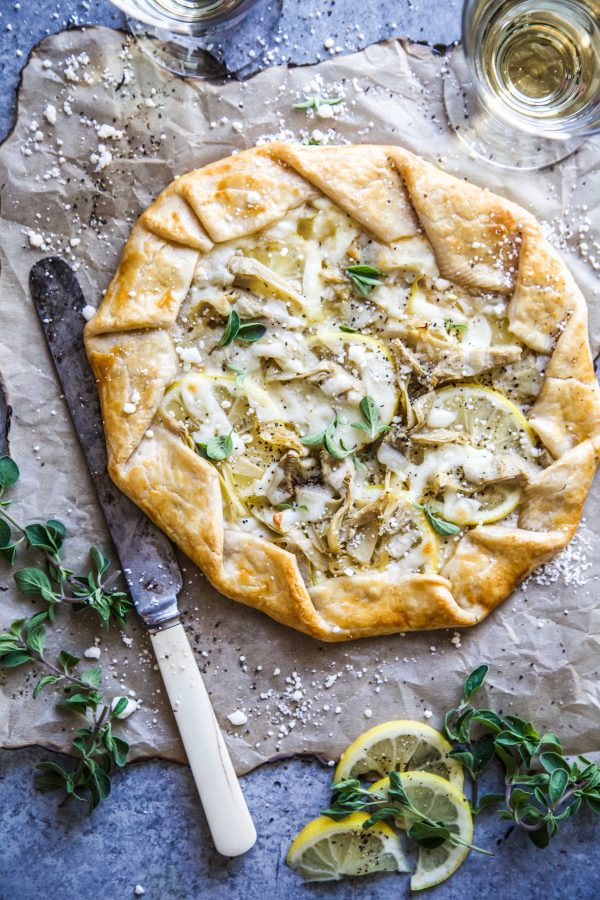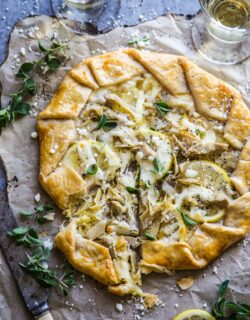 Lemon, Feta, & Artichoke Galette
Ingredients:
one pkg store-bought pie crust
1/2 cup feta crumbles
2 to 3 tbsp whipping cream
1 lemon sliced thinly
1/2 cup jarred marinated artichokes, sliced thinly
1 cup shredded mozzarella
1 large egg
Fresh oregano or parsley, garnish
Directions:
Preheat your oven to 350 degrees. Line your baking sheet with parchment paper.
Place the pie crust on the baking sheet. Using a rolling pin, roll dough into a round about 12-inch diameter.
In a food processor add the feta crumbles and whipping cream. Pulse until feta is smooth. 
Spread the whipped feta on the dough leaving a 1-inch border. Lay the lemon slices and artichokes in the center of the dough and arrange in an even layer; making sure to leave a 2-inch border.
Next, sprinkle the shredded mozzarella on top. 
In a small bowl beat an egg. Using a pastry brush, brush the border with the egg wash.
Take the border of the dough and fold the dough over the lemon and artichokes making your way around; overlapping as needed. Brush the top of the border with more egg wash.
Bake the galette for about 40 to 45 minutes or until golden brown. Let cool before slicing garnishing with oregano or parsley. 
All images and text ©