Loaded Fried Chicken Curry Tacos with Ginger Aioli
Spice up your Taco Tuesday with a few of these Loaded Fried Chicken Curry Tacos with Ginger Aioli! Easy, delicious, and full of sass!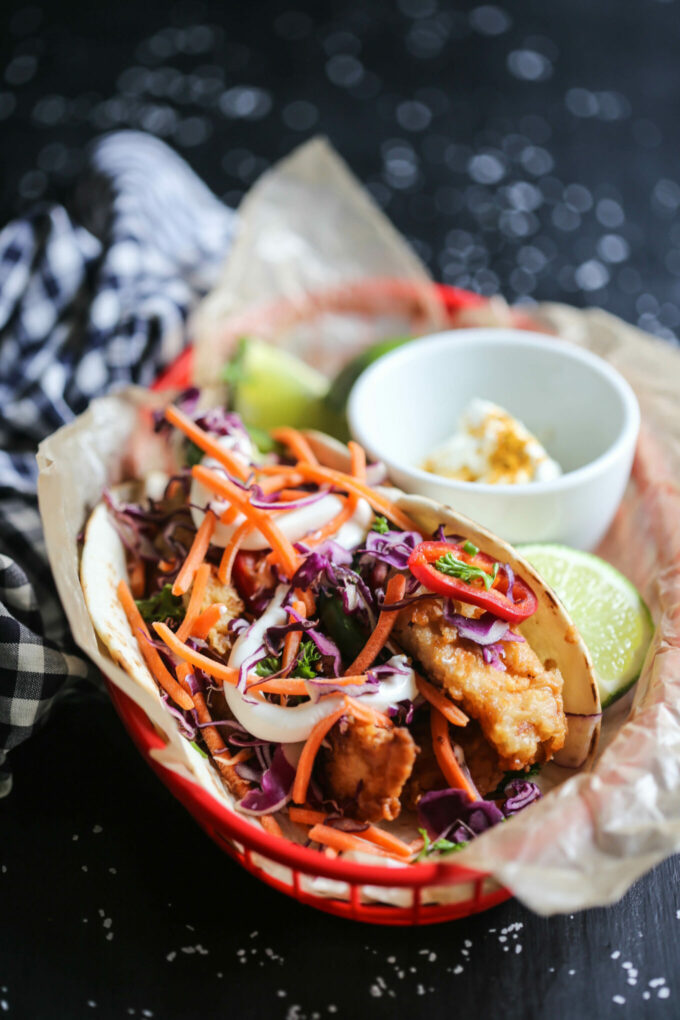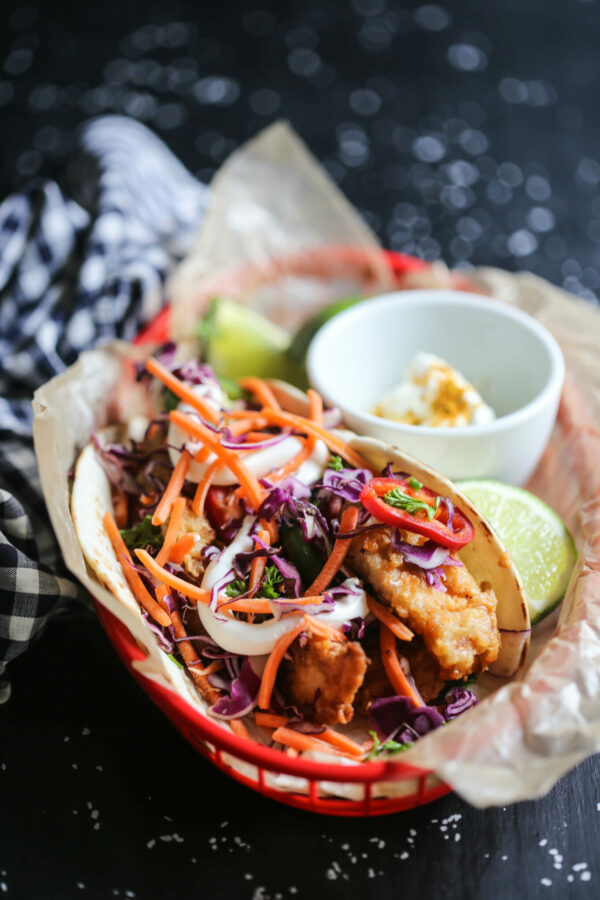 Greetings from Scotland!
We are midway through our travels and loving every minute of exploring this majestic country. So far we've been to Edinburgh (capital of Scotland) and strolled through the historic Edinburgh Castle. Also, I had my first experience tasting haggis and let's just say, it's surprisingly delicious. If you've never had Scotland's national dish don't let the whole sheep innards freak you out. Think of it as a tasty, savory pudding!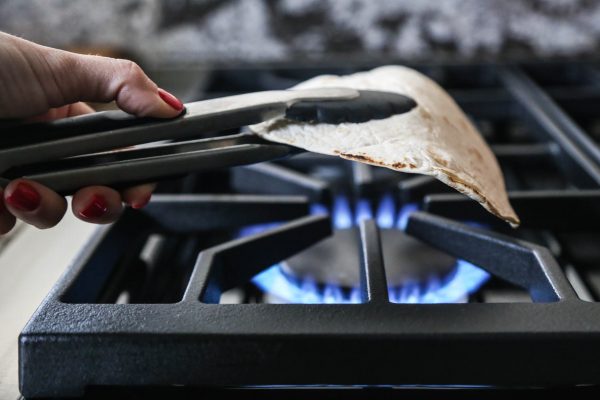 After Edinburgh, we ventured northwest to the city of Oban. Oban is known as the gateway to all the Isles and is simply breathtaking. We toured a distillery established in 1794 and dined on fresh fish overlooking Oban Bay at the Watefront Fishouse.
We left Oban and headed north for a quick pit-stop at Castle Stalker. This famous castle is a four-story tower set on a tidal islet, but unfortunately the tour got canceled due to high wind (boo!). We continued north along A82 to Inverness where we had dinner at the lovely Kingsmills Hotel. Just so you know, I did not see James Fraser yet! But don't worry, I will be on full lookout duty tomorrow! Now we are headed to Dunblane to do some salmon fly fishing! PHEW.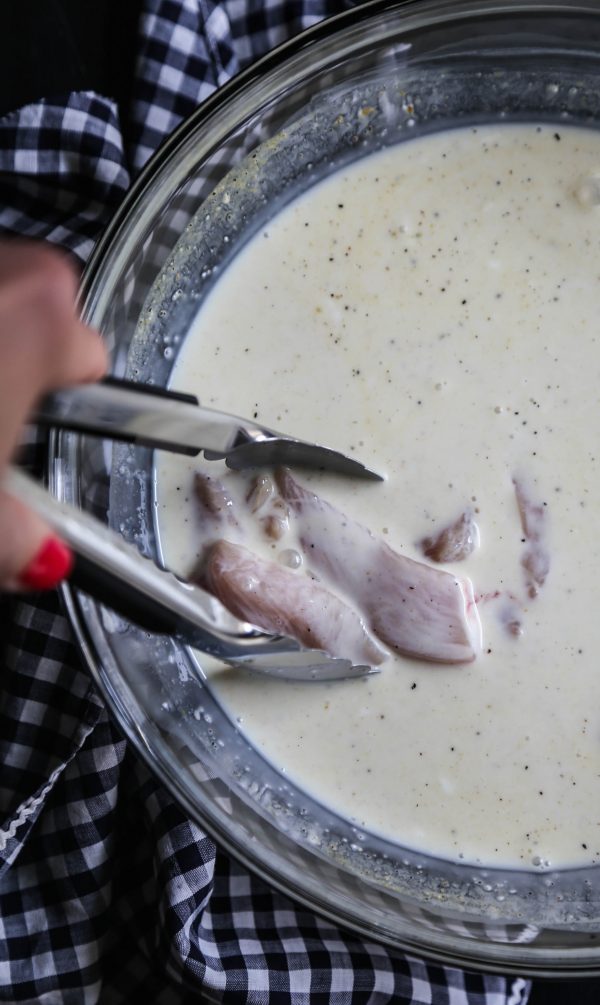 Like I said above, we are only midway through our trip and Scotland has stolen my heart. Being of Scottish descent not only makes seeing where my ancestors came from so captivating, but in a way, I feel like I am getting to spend a week touring my home turf. Anyway, I don't know about you, but traveling across any country I always work up quite the appetite.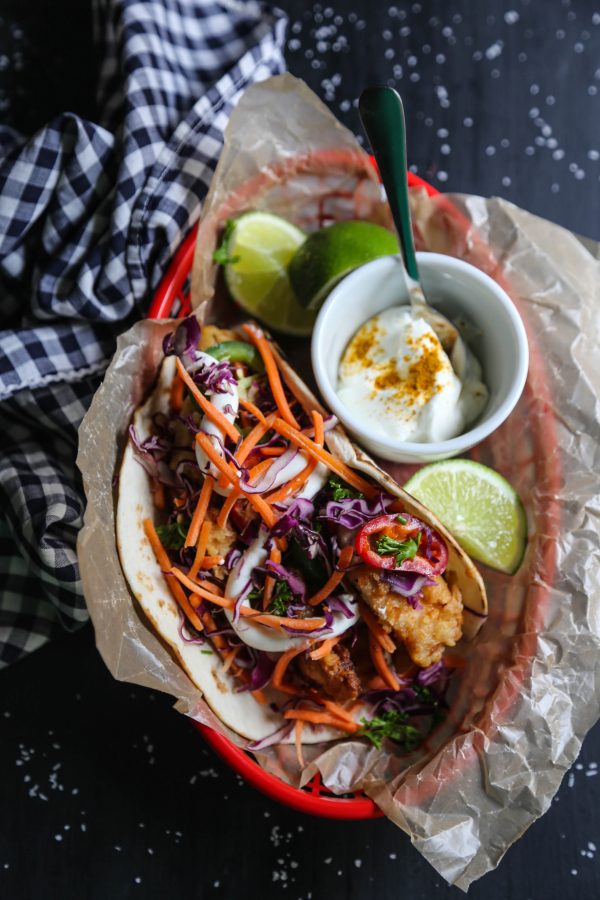 I am currently craving these Loaded Fried Chicken Curry Tacos with Ginger Aioli. You guys know my love for fried chicken runs deep. Not to toot my own horn, but I make a killer 15-minute skillet fried chicken. But these Fried Chicken Curry Tacos might just be my new favorite way when it comes to enjoying fried chicken. I don't know if it's the curry or ginger aioli, but these tacos will satisfy any craving and quite possibly subdue jet lag symptoms.
Make sure to follow along Instagram and Snapchat (griermountain) for more behind the scenes!!
Off to explore the River Tay.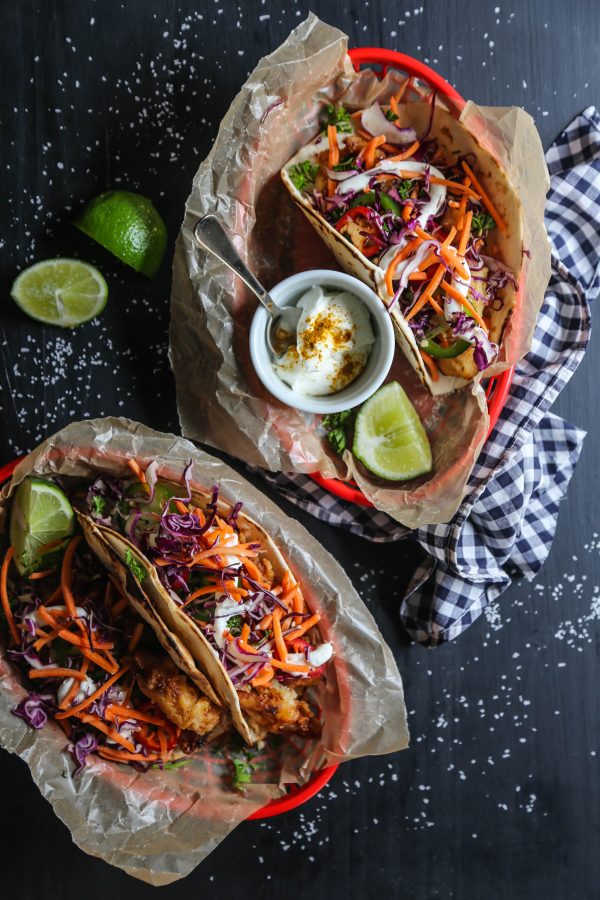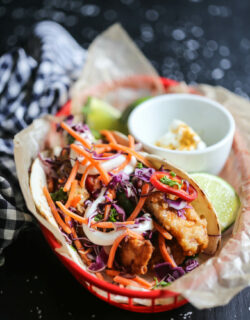 Loaded Fried Chicken Curry Tacos with Ginger Aioli
Ingredients:
for the tacos:
1/2 cup vegetable oil
1 pound chicken strips
1 15oz can unsweetened coconut milk
1 egg, whisked
1 cup buttermilk
1 tablespoon curry powder
2 cups all-purpose flour
Red cabbage, shredded, garnish
Jalapeno rounds, garnish
Serrano pepper rounds, garnish
Carrots shredded, garnish
Flour tortillas
salt and pepper to taste
for the ginger aioli:
1 cup mayonnaise
1 tablespoon freshly grated ginger
salt and pepper to taste
Directions:
for the tacos:
In a large bowl, combine buttermilk, egg, coconut milk, chicken, curry powder, salt and pepper. Let the chicken marinate at room temperature for at least 15 minutes. After the chicken has marinated, add vegetable oil to a large Dutch oven and preheat to medium-high heat. Add the all-purpose flour to a bowl and using a pair of tongs dredge the chicken strips through the flour shaking off any extra batter. Place chicken strips one at a time into the vegetable oil carefully to not over crowd or burn yourself! Fry on the first side for three minutes, flip, and fry for additional two minutes or until golden brown. Remove chicken from Dutch oven and place on a plate lined with a paper towel. Sprinkle kosher salt on top. Repeat process until all chicken strips have been fried. To serve, place a few chicken strips into a flour tortilla, add garnishes, and put a dollop of ginger aioli on top!
for the ginger aioli:
In a bowl, combine all ingredients. Place bowl in the fridge for at least 30 minutes to let the flavors combine.
All images and text ©