mango, mint, and peach sangrias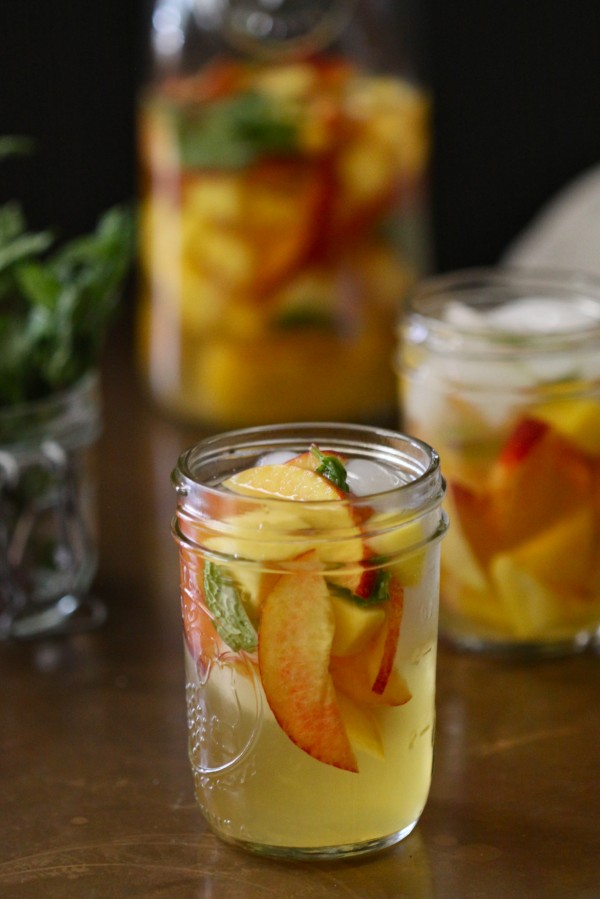 Heat.
Summer heat, that is.
On Thursday, I am flying south to where heat, humidity, cowboy boots, and barbecue are the norm. Where the stars are bright and y'all is the only word you need to know. Yep, I am traveling to Austin, Texas to attend the BlogHer Food Conference. To say that I am jazz-hands excited is an understatement. I have never visited Austin. Nor have I attended a BlogHer conference. So, to be experiencing both at the same time is a double bonus!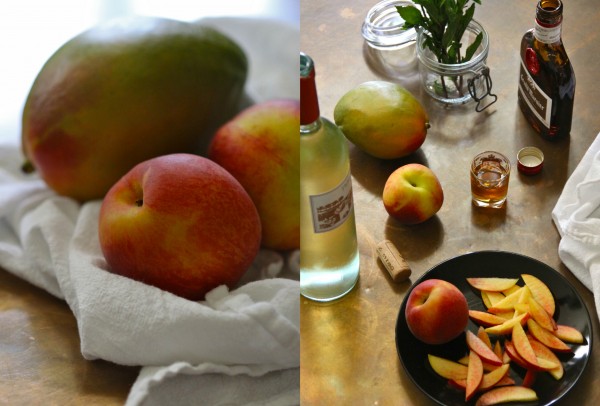 Though I am probably going to melt like an ice cream cone on the 4th of July (it's going to be 90+ degrees the whole weekend), I am looking forward to reconnecting with my blogging friends, as well as, forming new friendships. If you are going to the conference and see me walking around like a dodo bird, please save me and say hello. Let's be friends.
With all of this heat and barbecue talk, I am getting mighty thirsty. I know, how about a cold beer? Although, I rarely turn down a frothy, ice cold beer, we can do better. Okay, how about a vodka tonic with a squeeze of fresh lime? Close. I love a refreshing vodka tonic but I want something a little more fruity. Well, how about sangria? OOOOOHHH AAAAHHH! Yes. BUT. What kind? How about mango and peach with a fresh mint? BINGO. Yahtzee. Survey says, YES!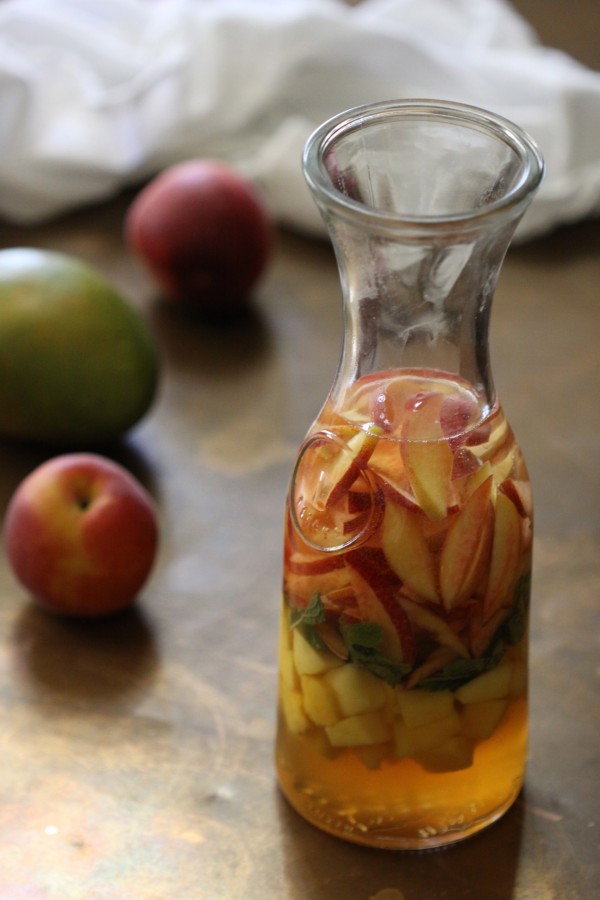 Back in college, specifically on Wednesday nights, one of my favorite restaurants would serve $5 pitchers of sangria. My best girlfriends and I would get a table and sip sangria until the cows came home. Yeah, bad idea jeans. The next day I always felt terrible. I guess nothing can be good if it's only five dollars, right?
Anyway, there is nothing to fear with this sangria. It's made with real fruit and garnished with fresh mint. Plus, the Grand Mariner makes this drink an 11/10!
So, let's cheer to our summer adventures ahead –  minus the hangover!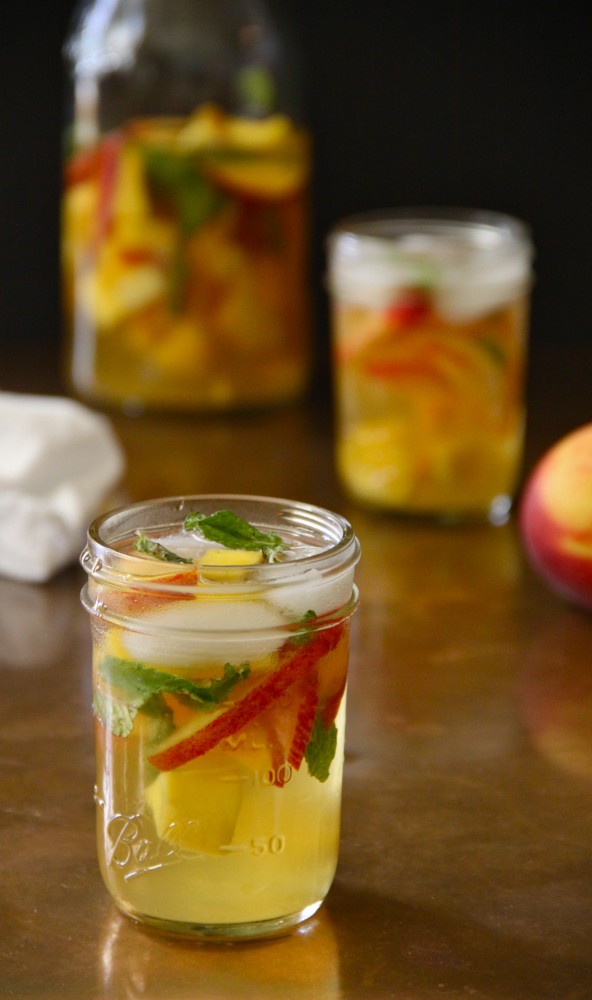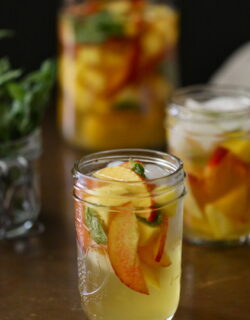 Mango, Mint, and Peach Sangrias
Ingredients:
1/4 cup fresh mint (plus more for garnish)
1 cup Grand Marnier
2 peaches, sliced thinly
1 bottle of Pinot Grigio
1/3 cup water
1 large fresh mango, chopped
1/3 cup granulated sugar
Directions:
In a small saucepan, add sugar and water. Turn heat to medium and stir until sugar dissolves. Set simple syrup aside to cool.
In a large pitcher, add mango, peaches, mint, simple syrup, Grand Marnier, and Pinot Grigio. Stir to combine. Chill in fridge for a least 30 minutes. Pour sangria into glasses filled with ice. Garnish with fresh mint.
recipe adapted from Food and Wine Magazine
All images and text ©