Mediterranean Egg-in-a-Hole Toast with Hummus
Mediterranean Egg-in-a-Hole Toast with Hummus is a quick and flavorful breakfast option whether on-the-go during the week or relaxing on the weekend!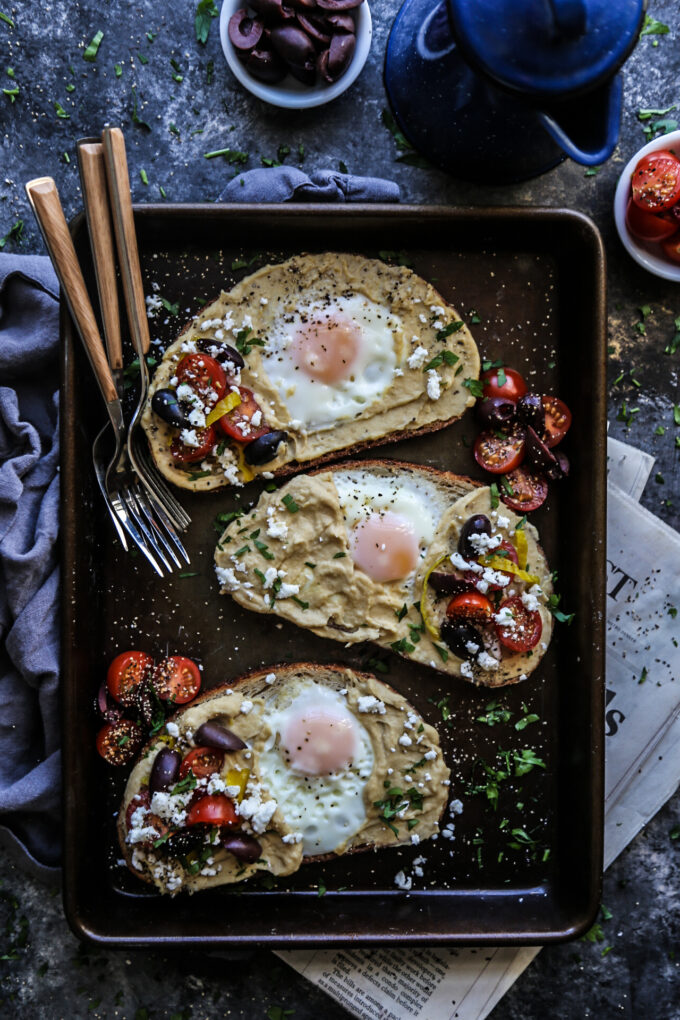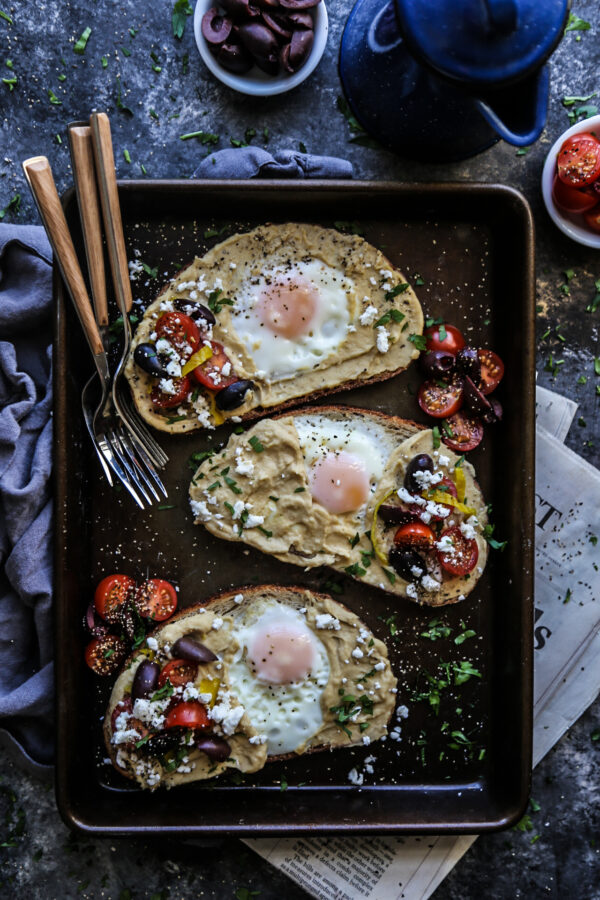 Let's chat.

I have a very important question to ask y'all.

Of the breakfast, lunch and dinner options, which do you prefer? I think we can all agree that lunch is out because who has time for lunch. Seriously, even Gordon Gekko thought lunch was for wimps.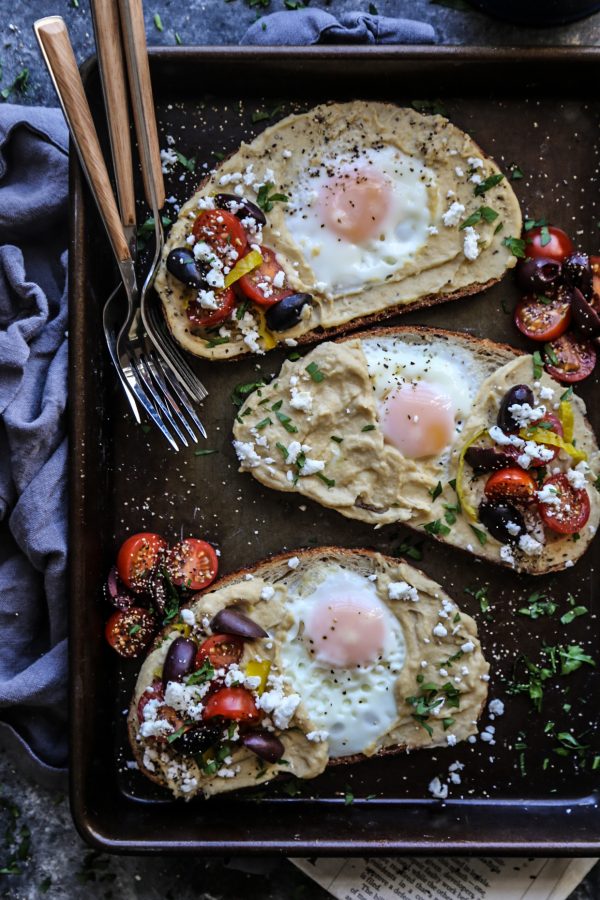 So breakfast or dinner? A tough decision to make because both are equally delicious. BUT! If I had to pick just one as my go-to it would definitely be breakfast. Um, because you can most certainly have breakfast for dinner so that right there seals the deal. Am I right?

Now, when it comes to breakfast there are so many options. Smoothies, overnight oats, pancakes, waffles, omelets, and more! But lately I've been making this Mediterranean Egg-in-a-Hole Toast with Hummus. I am a sucker for eggs and the fact you can make them inside of toast gives me all the feels.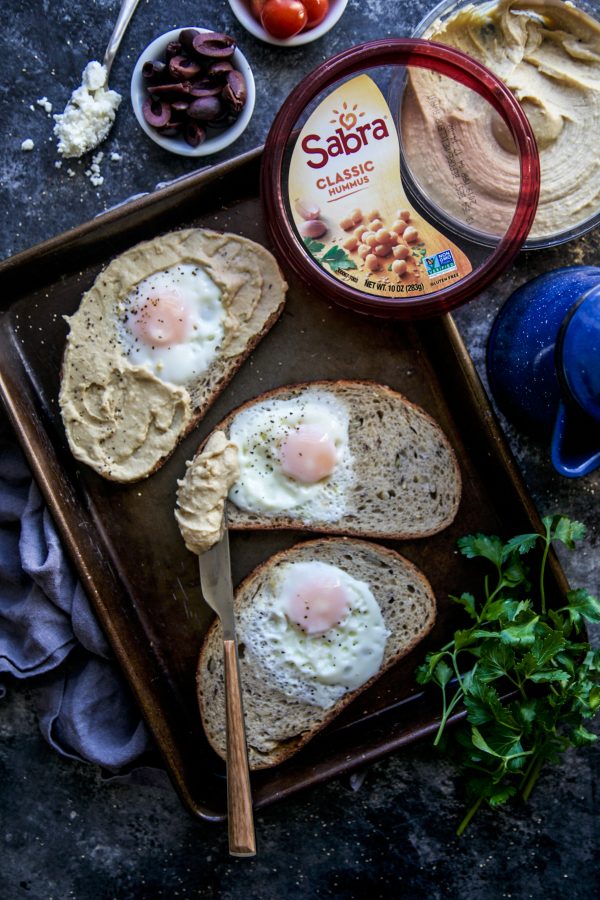 However, the key to these Egg-in-a-Hole Toasts is the addition of hummus. Personally, I eat hummus morning, noon and night so adding it as a scrumptious layer was a no brainer. Hummus is high in fiber and loaded with essential minerals. It's a great way to add flavor and nutrient to any piece of toast or as topping to eggs, etc.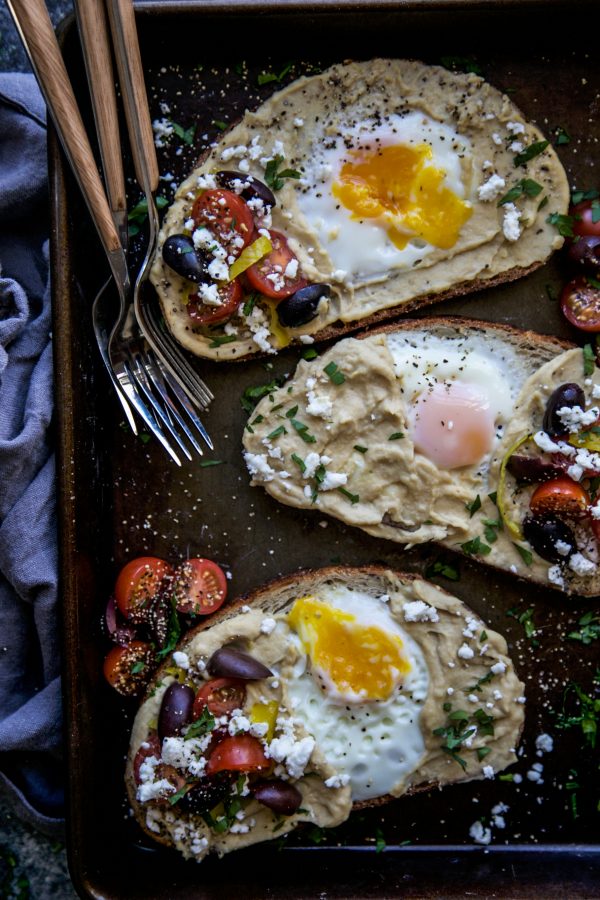 So, what do you say? Ready to take your toast game to another level? Thought so. Make your Monday a hole-in-one by making this Mediterranean Egg-in-a-Hole Toast with Hummus.
***This post was sponsored by Sabra. As always all opinions expressed are 100% my own.***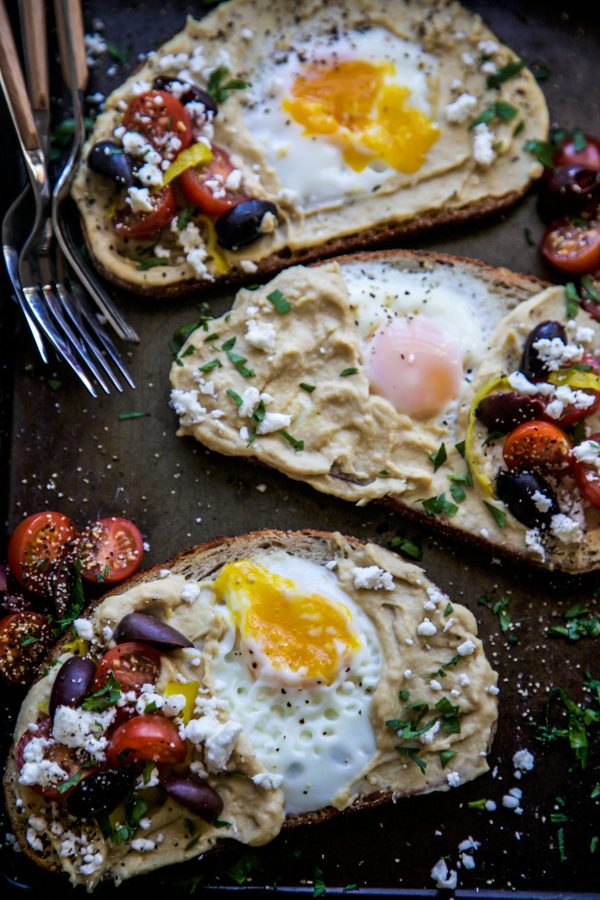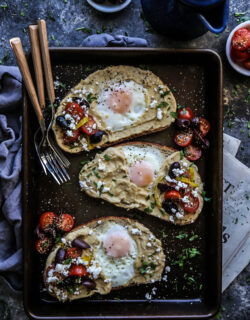 Mediterranean Egg-in-a-Hole Toast with Hummus
Ingredients:
2 tbsp unsalted butter
4 whole wheat slices bread
4 large eggs
1 cup plain Sabra hummus
Grape tomatoes, halved
Kalamata olives, halved
Pepperoncini, roughly chopped
Feta crumbles
Directions:
Using a biscuit cutter, press a hole in the center of each bread slice. Next, preheat a skillet to medium heat and add the butter. Once the butter is melted add the bread slices.
Next, break an egg into each hole. Continue to cook the egg for about two minutes and then flip each bread slice. Continue to cook for another minute.
Remove the slices from the skillet and place on a plate. Spread about 1/4 cup of hummus on each toast. Garnish with grape tomatoes, kalamata olives, pepperoncini, and feta. Enjoy!
All images and text ©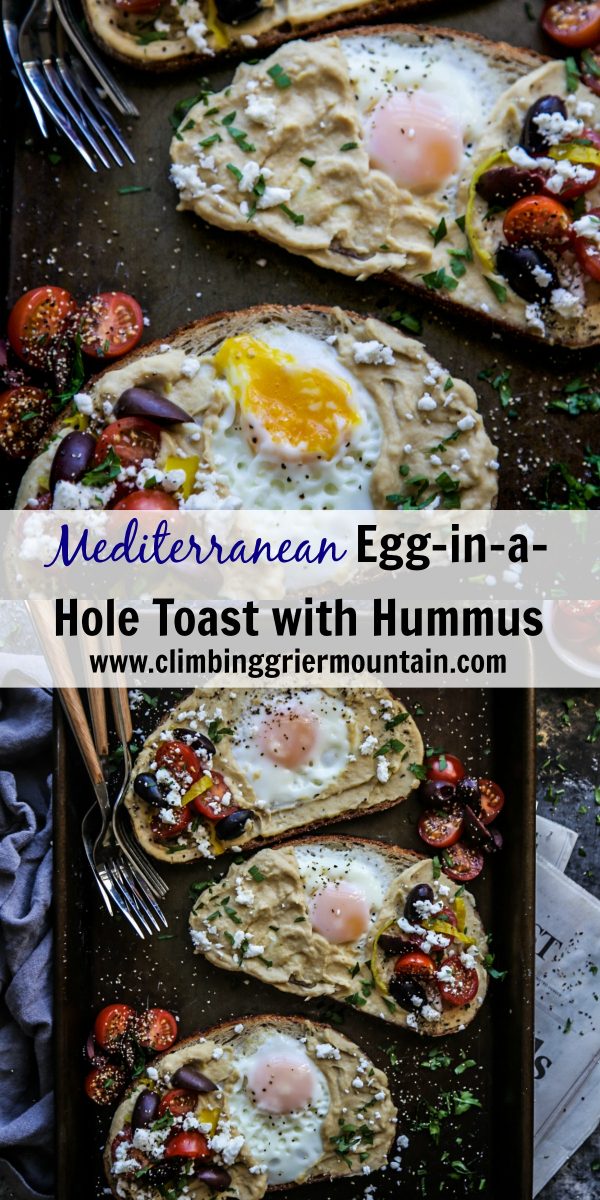 Indulge in the rich fusion of flavors with the Mediterranean Egg-in-a-Hole Toast adorned with luscious Hummus. Elevate your breakfast experience with this delightful and satisfying culinary creation.