mexican spiced meatballs with homemade nacho cheese sauce
I am a firm believer the Universe puts us in certain situations for a reason.
Case in point: I was driving home from a brutally difficult body sculpt class last Thursday. For the record, walking plank push-ups are the devil. Anyways, I was minding my own biz-naz, listening to my "NPR's" when I drove half-way over a one-way bridge and suddenly came to a stop. I didn't think much of it at first. My immediate reasoning was that the Broncos were playing, and that traffic would make this a three-stoplight kind of wait.
After about 5 minutes of catching up on my Instagram feed (I'm slightly obsessed with Tracey from Shutterbean's feet shots), I realized the car in front of me hadn't move an inch, plus there weren't any cars in front it. Hmmmmm…that's odd.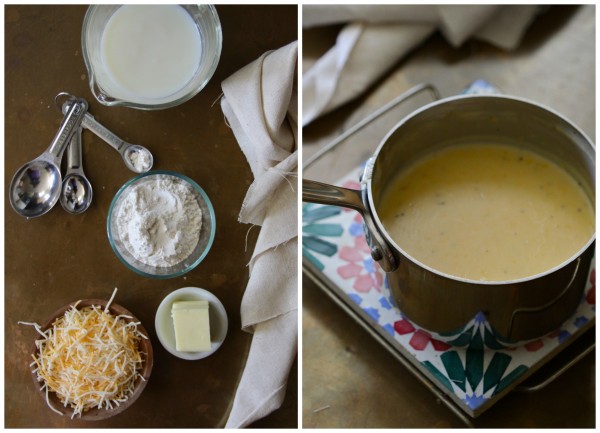 My stomach grumbled and I started to panic a little because there was no way around this car and the cars behind me looked liked a Black Friday line at Wal-Mart. Everyone was honking and yelling, "What's going on?!!" So, I hopped out of the car, and went to visit the driver of the car stopped. Thinking he was calling a tow truck, 911, or Jesus, oh, no, he was on the phone with his homie acting like nothing was wrong. My immediate thought, "Dude. WTF!" Of course I didn't say that, cursing like a sailor never gets you far in these situations.
I calmly looked at him and said, "Sir, do you need help pushing your car to the side?" He looked at me like as if I were speaking Mandarin, but replied, "I guessss. . .." "Great!", I replied. "I'm going to need to you get off your phone, put the car into neutral and crank the steering wheel to the left. I'm going to grab the guy in the car behind me to help push. Got it?" He immediately hung up the phone without saying goodbye and started in on his tasks.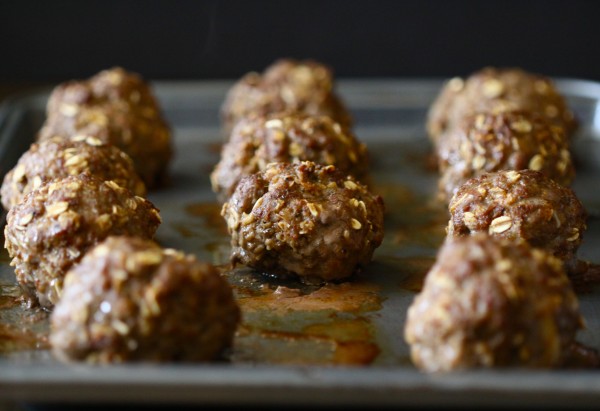 I grabbed the guy in the car behind me and told him I needed him to help us push the car up the hill and to the left or nobody is going anywhere. Sure enough, in a minute flat, all three of us are pushing this car up the hill and to the left. Problem solved. CGM saves another day.
Okay, I may not have super powers, but I did feel pretty cool taking charge of a situation and helping someone out. So, this is where I tell you that you NEED to make these spiced meatballs with homemade nacho cheese sauce. In a way, I am continuing to help help out mankind, which seems like the ethical thing to do.
It's sunny with a chance of delicious cheesy meatballs, friends!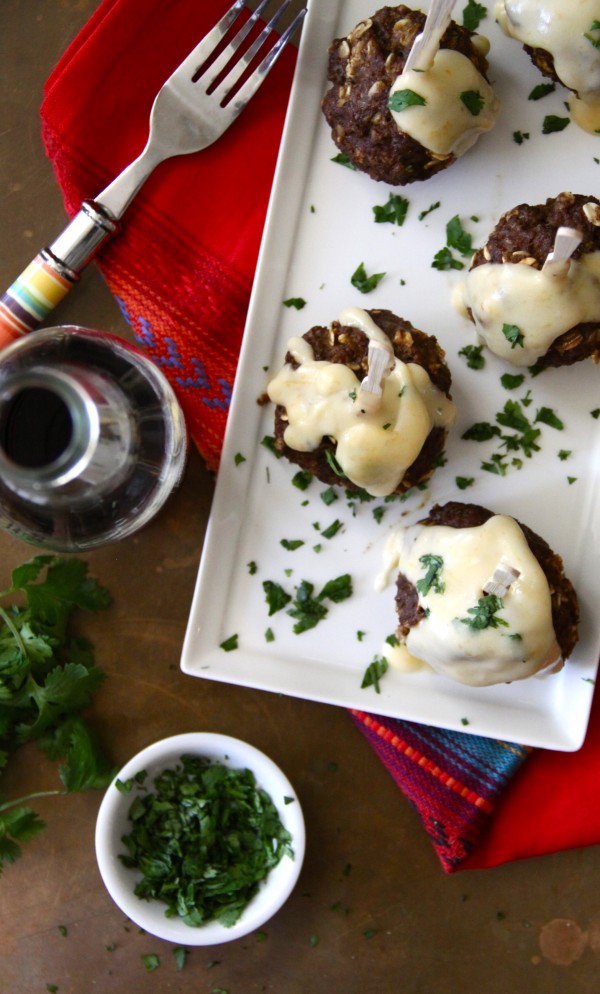 Mexican Spiced Meatballs with Homemade Nacho Cheese Sauce
Ingredients:
for the meatballs:
1.5 lbs ground organic beef
1/2 cup milk
1 cup old fashioned oats (*can sub bread crumbs if you want)
1 egg
1/2 yellow onion grated
1 tablespoon olive oil
2 tablespoons chili powder
1 tablespoon cumin
1 teaspoons coriander
1 tablespoon paprika
1 teaspoon garlic powder
salt and pepper
for the nacho cheese sauce:
3 tablespoons unsalted butter
3 tablespoons all-purpose flour
1 cup milk
1 cup sharp cheddar cheese
1 jalapeno, deseeded, diced
salt and pepper
Directions:
for the meatballs:
Preheat oven to 400 degrees. Spray two baking sheets with non-stick cooking spray. In a large bowl, combine all ingredients. Start forming into one-inch sized balls. You should be able to get 15 meatballs. Place meatballs on baking sheet and bake for about 15 to 20 minutes. Remove from oven and place on serving dish. Drizzle nacho cheese sauce on top of meatballs. Serve immediately!
for the nacho cheese sauce:
In a medium saucepan preheated to medium heat, melt butter. Add the flour and whisk for about a minute to get rid of that flour taste. Slowly add the milk and whisk so the sauce doesn't clump. Keep whisking for another couple of minutes or until the sauce has thickened. Add the cheese, jalapeno, salt and pepper. Stir until it's all combined. Remove from heat.
All images and text ©