overnight pumpkin breakfast smoothie with brown butter granola + honey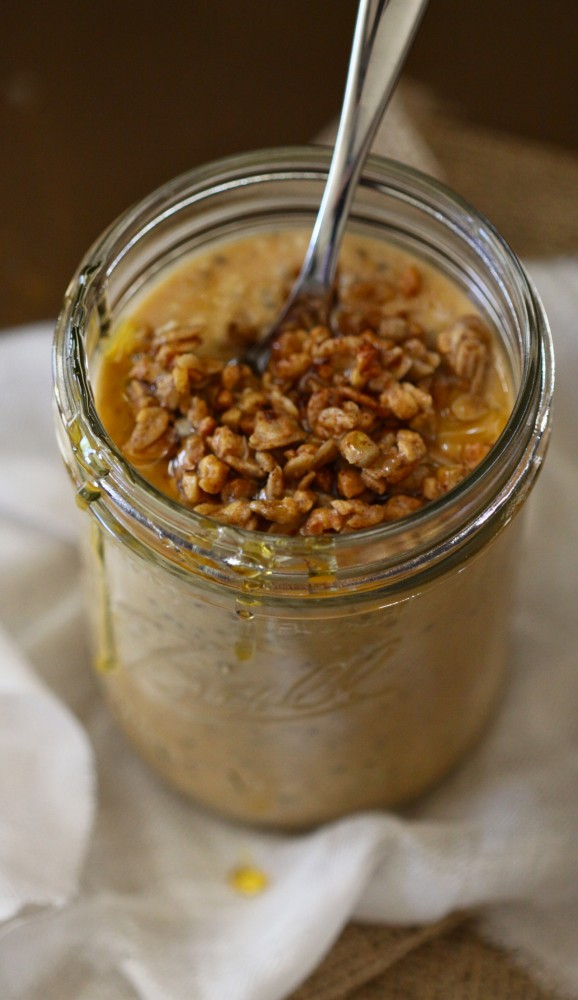 Breakfast.
One of my favorite meals of the day.
Sometimes dinner and breakfast duke it out for "best in class." They can be so childish sometimes. I won't say who is currently winning. Although, if I could find a way to have a mimosa at 10am  and still be appropriate for work things, breakfast may become the ultimate champion.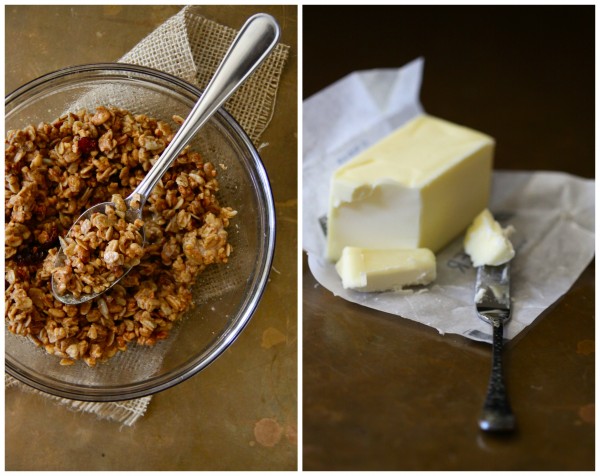 Oh, what about lunch you ask? I think Gorden Gecko from the most epic move ever, Wall Street, summed it up perfectly, "Lunch is for wimps." I realize there are lunch lovers in the world and God bless you. You keep things moving and grooving. I on the other hand hate the ceremony of stopping my day to sit and eat a full meal. I feel like I lose momentum, my mojo if you will. I'd rather just nibble on a few pieces of a little somethin'-somethin' and keep on truckin'.
Now that we are well versed in my disliking of lunch, let's talk breakfast. It's Monday. Mondays are hard sometimes. Even though I would love to whip up a chicken chorizo and sweet potato skillet with two sunny side-up eggs (or eyeball eggs as I would say as a kid), I don't have the muscle nor brain at 6:30 a.m. to make this recipe come to fruition.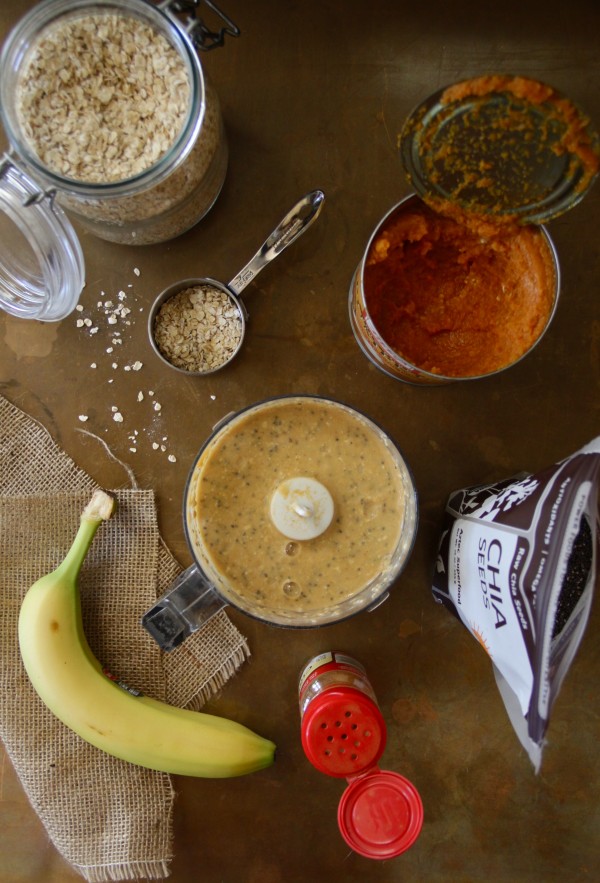 This is why I have resorted to blending a good ol' fashioned oat smoothie. If you haven't experienced an oat smoothie, you are missing out, friend! My love affair with the oat smoothie is not only with the simplicity of the ingredients, but it's all made the night before. I KNOW! All you do is blend your oat concoction the next morning, and BAM! Breakfast is ready in 2.2 nano seconds.
Not only is it super easy to make, you can switch out the ingredients. WHOA! I decided since fall is basically here to add a little pumpkin to the mix. It tastes like pumpkin pie which is a sure way to perk you up on a dreary Monday morning.
So, what do you say? Dare to take the smoothie plunge.
Trust me. These smoothies are Gordon Gecko approved.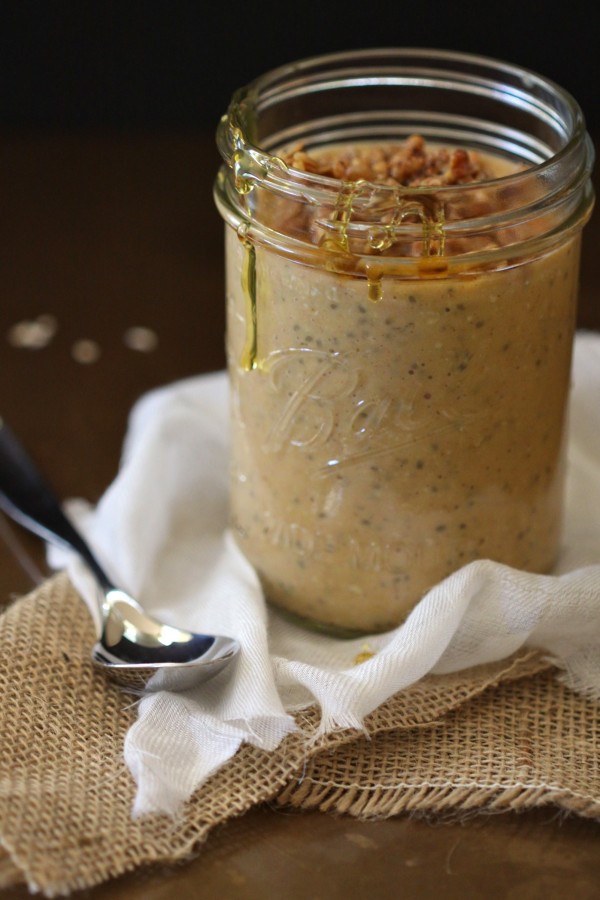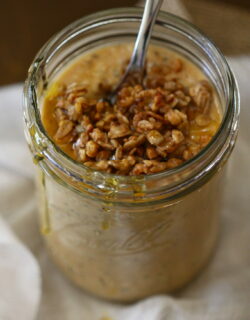 Overnight Pumpkin Breakfast Smoothies with Brown Butter Granola + Honey
Ingredients:
for the smoothie:
1/3 cup oats
1/3 cup milk
1/3 cup pumpkin puree
1/3 cup plain Greek yogurt
1 large ripe banana
1 tablespoon chia seeds
Dash of cinnamon
for the brown butter granola
1 stick unsalted butter, room temperature
2 cups plain granola
Directions:
for the smoothie:
In a small food processor (I use a small Cuisinart one or you can place everything in a jar with a lid and add it a food processor later), place all ingredients. Place in fridge overnight. Morning of, blend the ingredients until slightly smooth. Pour into a breakfast bowl and garnish with brown butter and a drizzle of honey. Omit brown butter granola if you wan to keep it healthier.
for the brown butter granola:
In a small sauce pan preheated to medium-low heat, add butter. Let it melt slowly, stirring occasionally to keep it from burning. It will take about 5 minutes for the butter to turn nice and brown. Your nose will know when it's done, it will smell nice and nutty. Remove from heat and pour the butter over the granola. Let it cool slightly before eating.
All images and text ©