mini chocolate chip pumpkin muffins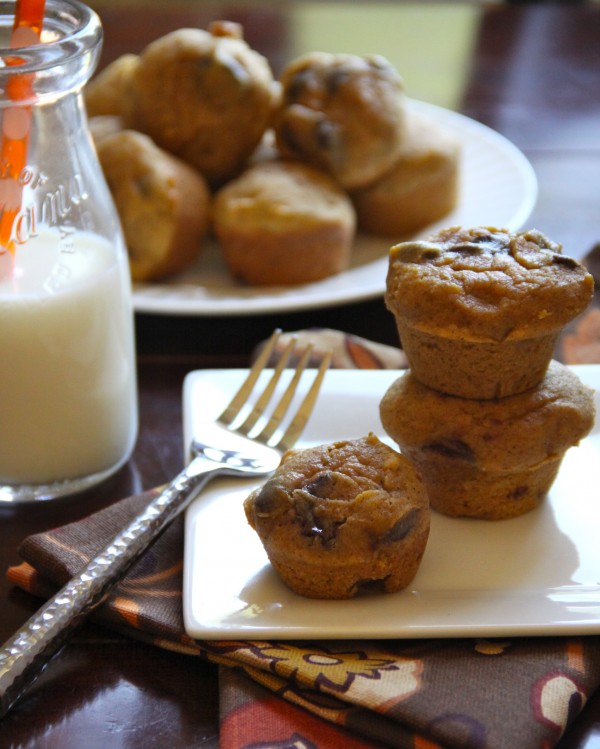 Do you remember the movie Hook staring Dustin Hoffman as Captain James Hook and Robin Williams as Peter Pan?
I love this movie.
Believe it or not, I actually quote it more than a person should. You seriously can't beat the pirates yelling, "Run-Home-Jack!" instead of "Home-Run-Jack!" Or Toodles (a lost boy) saying, "I've lost my marbles." Or Peter Pan encountering Tinkerbell for the first time, "It's like a firefly from hell." GAH! Still laugh at these quotes today.
But in my opinion, the best quote from the movie is from the scene where Captain Hook is pitying himself and talking to Smee about how life is awful in Neverland. Smee is trying to console him and says, "I've just had an apostrophe.'" Captain Hook says, "I think you mean an epiphany." Smee replies, "Lightning has just struck my brain." Captain Hook casually mumbles under his breath, "Well, that must hurt." I die of laughter every time.
The reason I bring up this particular quote is because the recipe I'm sharing with you today was a like an epiphany. Lightning struck me when October arrived and I realized I had not made use of any pumpkin!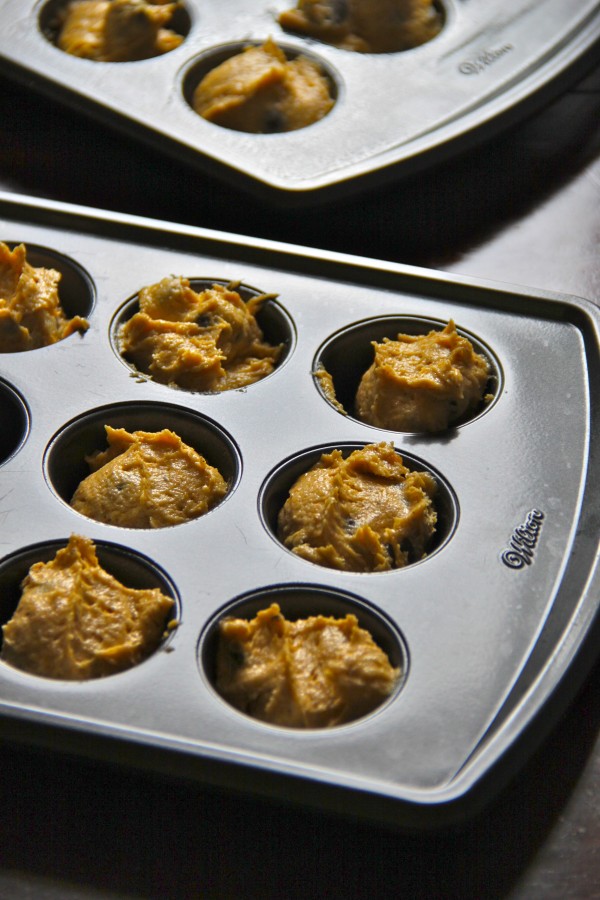 Anyways, I was craving these chocolate pumpkin muffins the other day, and the ol' brain got to thinking. Who has time to eat a large muffin? Enter, the mini muffin. I thought they would be perfect for breakfast on the go. A fun treat for the kids at the pumpkin patch or while trick-or-treating. Or even for dessert! Ohhhh, yeah.
Isn't small the new big?
I rest my case.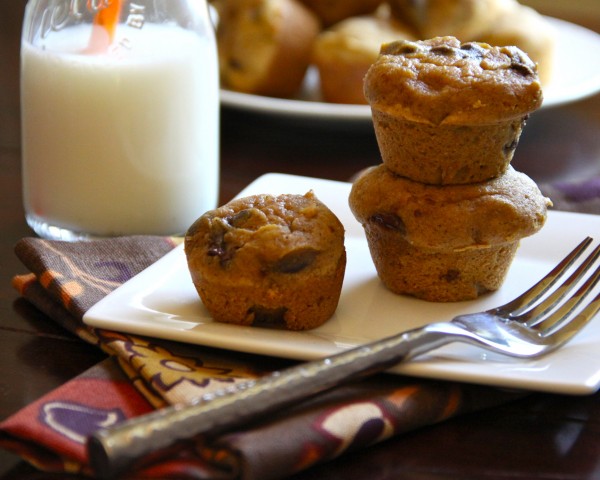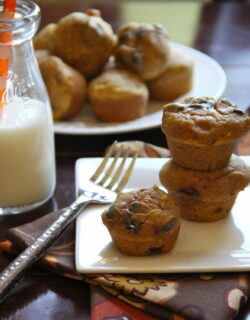 Mini Chocolate Chip Pumpkin Muffins
Ingredients:
1 and 3/4 cup all-purpose flour
1 tsp. baking soda
1 tsp. cinnamon
1/2 tsp. salt
1/2 tsp. nutmeg
1/4 tsp. ginger
1/4 tsp. ground cloves
1/2 cup unsalted butter, room temperature
1 cup sugar
2 eggs
1 cup pumpkin puree
2 tsp. fresh squeezed lemon
1 cup chocolate chips (1/2 package of Ghiardelli)
Directions:
Heat oven to 350 degrees. Cream butter and sugar well in a large bowl. Blend in the eggs and beat well. Add dry ingredients alternately with the pumpkin, stirring well after each addition. Stir in lemon juice. Stir in the chocolate chips. Spoon about a tablespoon of the batter into each mini muffin cup.
Bake approximately 10 to 12 minutes. Test with a toothpick or fork in the center of bread – should come out clean.
All images and text ©