Mumbai Baked Salmon with Avocado Salsa
Mumbai Baked Salmon with Avocado Salsa is a quick and easy meal to make when you need something light!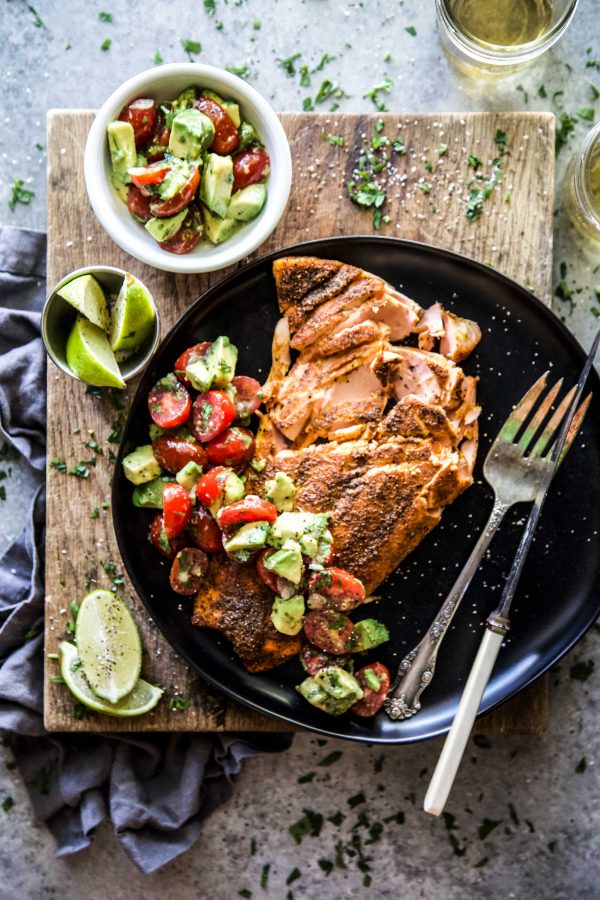 Well, it happened.
Charlie is officially mobile.
WHAT THE EFF are we going to do? Our house is a giant death trap. We have tools, paint, boxes, etc. from all the remodeling lying around that she can now get into. OH. And we have zero baby gates.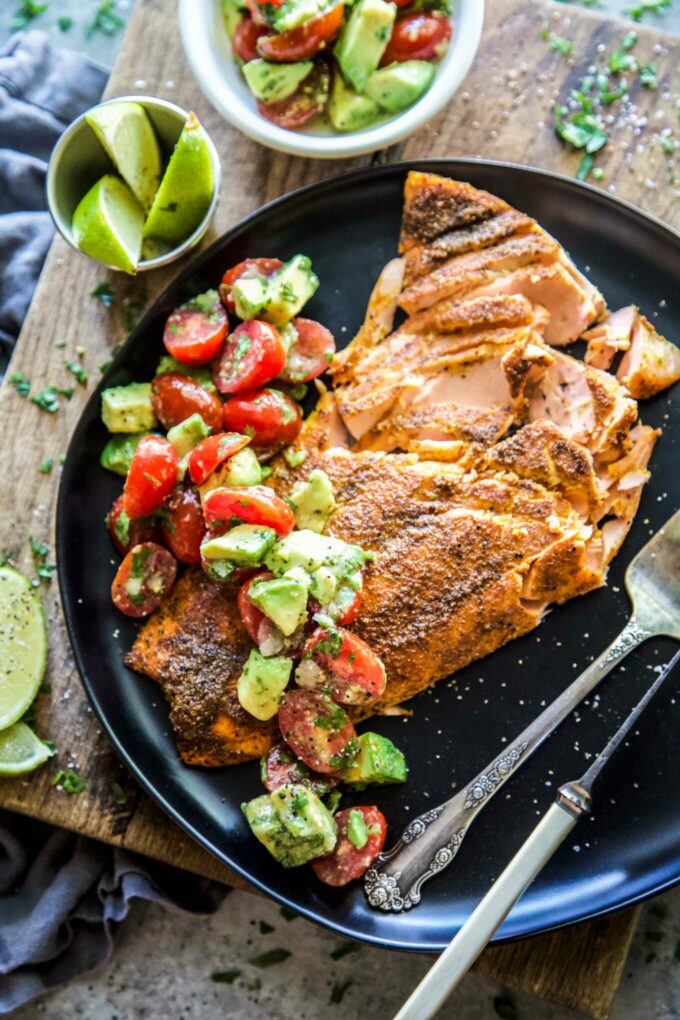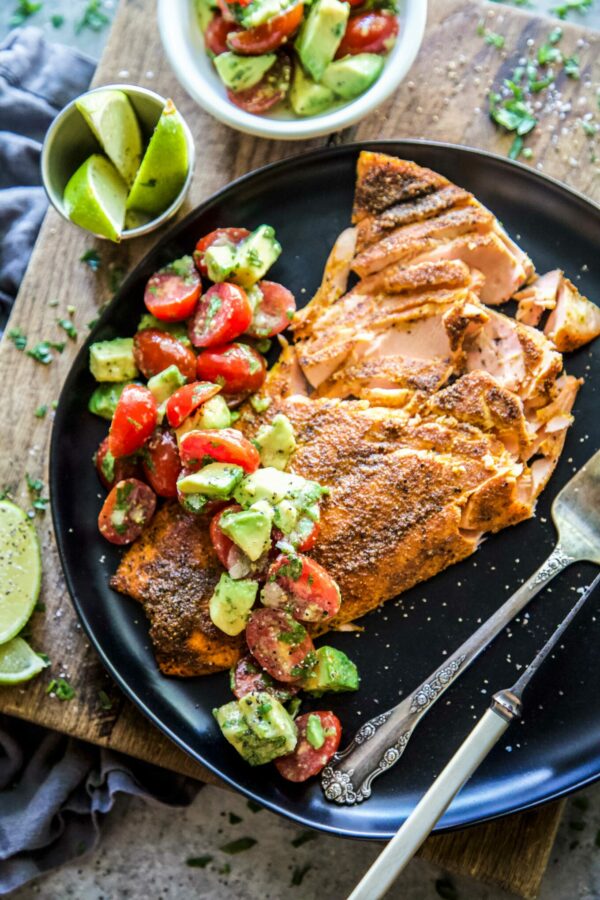 What kind of baby gates do you get? I know there are a zillion different kinds so if you have any idea on which ones are better LMK. And if you have any tips on child-proofing your house, please lay them on me. 
I realize we should have been more prepared given she's been attempting to crawl for the past two weeks. BUT! We've been so distracted with wrapping up our remodel that well, we thought we had more time. OOPS!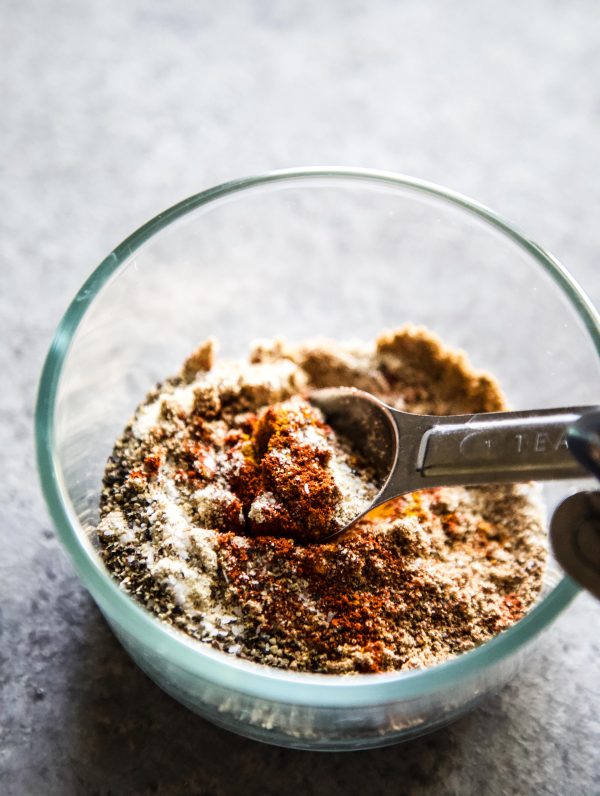 Anyway, now that we have our hands really full, I am all about quick and flavorful meals. Enter this Mumbai Baked Salmon with Avocado Salsa. This is actually a spin-off of a recipe from my cookbook – Modern Comfort Cooking. When you think of spices from Mumbai think of warmth vs heat. Spices like turmeric and paprika won't make you breathe fire. In fact, they bring flavor without having to add a ton of fat to a dish.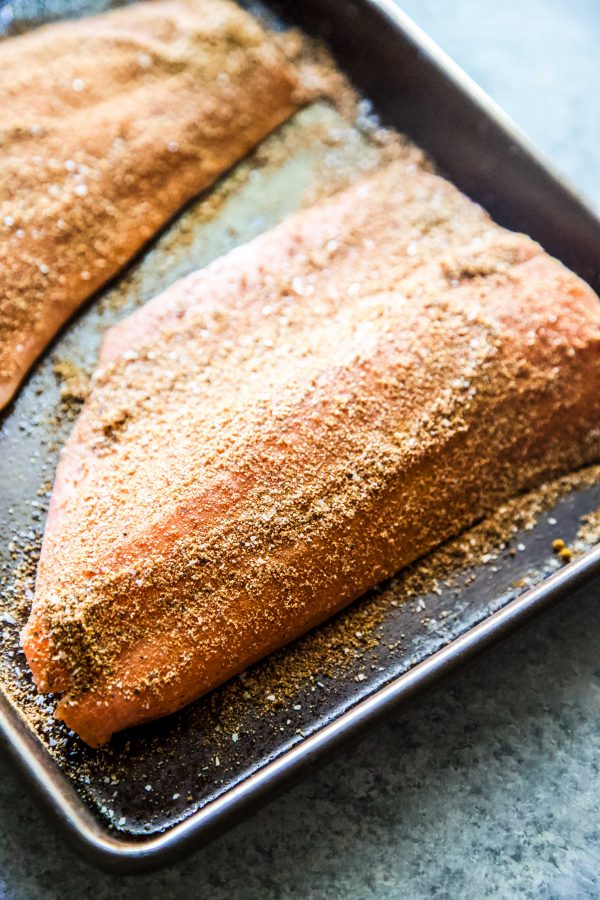 Plus, the avocado salsa is money. We make this a lot because it's so versatile! This meal can come together in 15 minutes which is probably the exact amount of time I will have before Charlie ends up in Juniper's doggie dish…..wait.
Too late! Send help!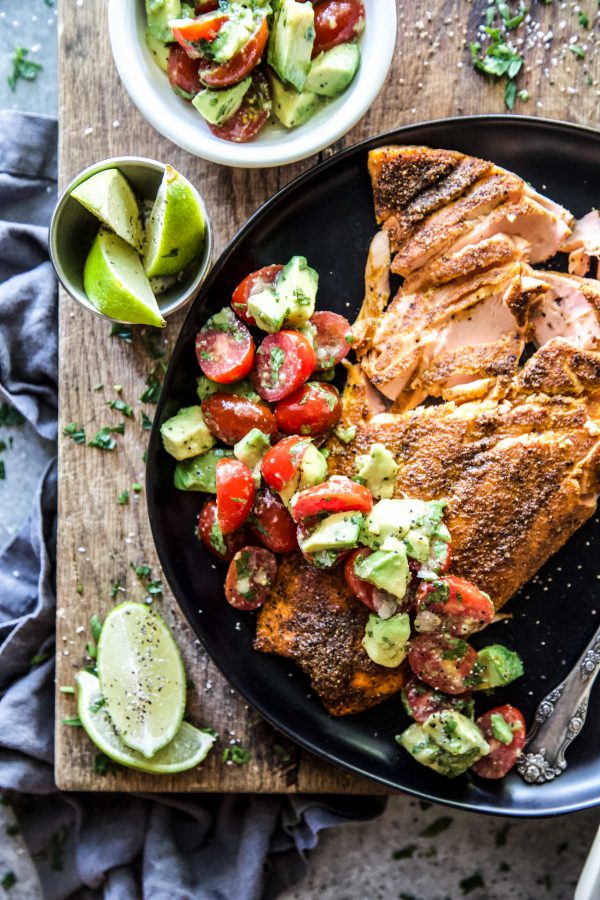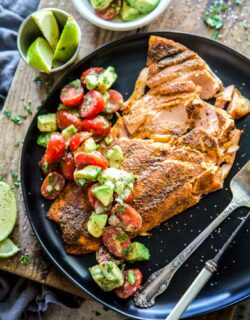 Mumbai Baked Salmon with Avocado Salsa
Ingredients:
for the salmon:
4 6oz salmon fillets
1 tsp turmeric
1 tsp paprika
1 tsp coriander
1 tsp cumin
1 tsp garlic powder
salt and pepper to taste
olive oil
for the avocado salsa:
2 avocados, chopped
1 1/2 cups halved grape tomatoes
3 tbsp lime juice
2 garlic cloves, minced
1 jalapeno, seeded, minced
1/4 cup chopped cilantro
1 tsp kosher salt
1 tsp ground pepper
3 tbsp olive oil
Directions:
Preheat your oven to 400 degrees. Spray a baking sheet with non-stick cooking spray. Place the salmon fillets on the baking sheet.
Next, combine the turmeric, paprika, coriander, cumin, garlic powder, salt and pepper in a small bowl. Take some of the spice mixture and top each salmon fillet making sure they are well seasoned. Drizzle the top of the fillets with olive oil and bake the salmon for about 12 to 15 minutes.
While the salmon cooks make the avocado salsa. In a medium bowl combine avocados, grape tomatoes, lime juice, garlic, jalapeno, cilantro, 1 tsp kosher salt, 1 tsp ground pepper, and olive oil. You can make this a day ahead. The longer it sits in the fridge the more flavorful it gets!
Once the salmon is cooked remove it from the oven. Place the fillets on a plate and garnish with avocado salsa!
All images and text ©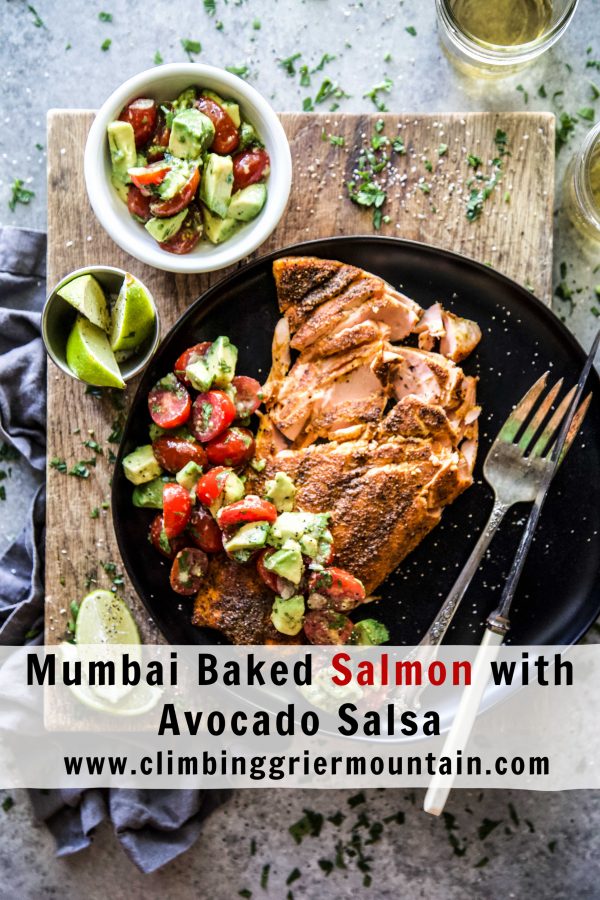 "In conclusion, Mumbai Baked Salmon with Avocado Salsa offers a harmonious blend of flavors and cultures that tantalize the taste buds. This delightful dish transcends boundaries, making it a perfect choice for those seeking a unique and memorable dining experience."