Peppermint Chocolate Chip Cookie Bars
***This post is sponsored by DoubleTree by Hilton. As always all opinions expressed are 100% my own.*** Indulge in the world of Peppermint Chocolate Chip Cookie Bars, where we explore delightful recipes, baking tips, and more to enhance your culinary skills and satisfy your cravings for festive treats.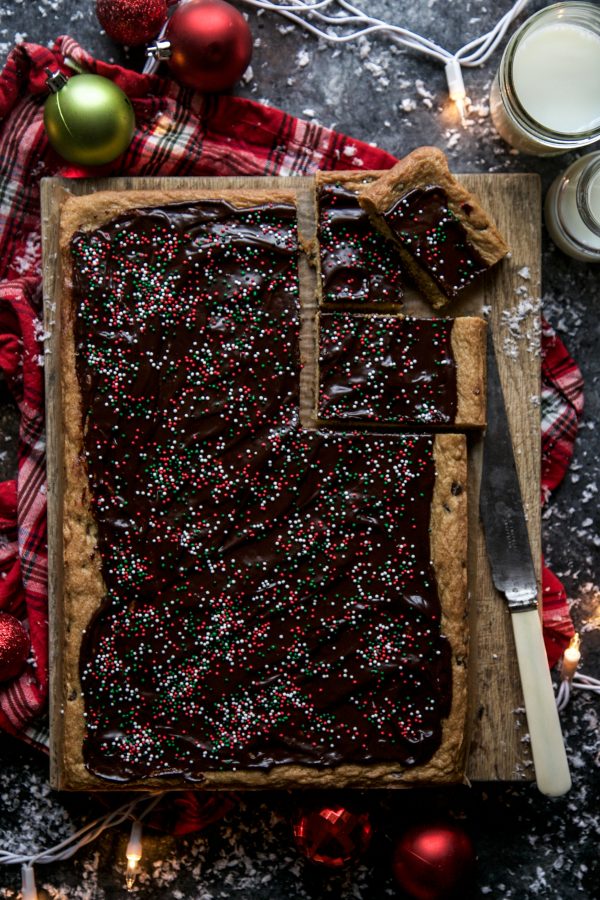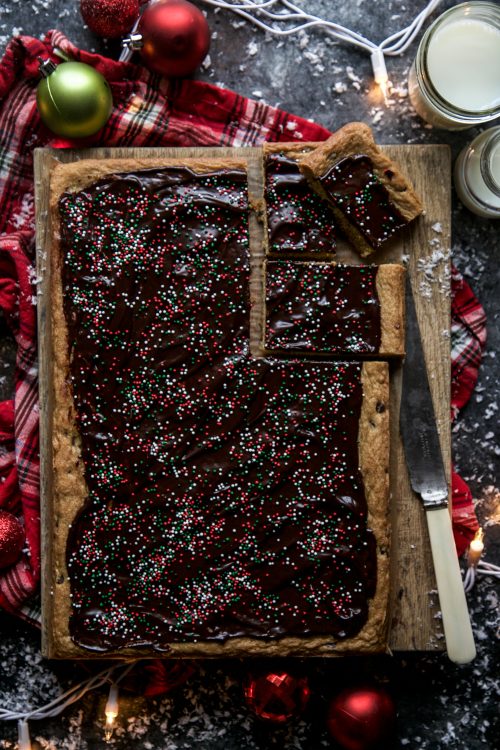 Holidays are upon us.
Are you armed and ready?
One of my favorite ways to get into the holiday spirit is by making cookies! As a kid my mom would always set aside a day to let my brothers and I frost and decorate cookies. I think more frosting landed on our tongues than the cookies, but Santa doesn't judge.
As much as I loved frosting the best part was the copious amount of sprinkles I applied to the all the cookies. Come to think of it, I always wondered why my mother kept a shop vac nearby.
Anyway, in honor of my favorite cookie memories, today I'm sharing how to celebrate National Cookie Day tomorrow, December 4.
First, if you really, really want to celebrate National Cookie Day, I highly recommend stopping by any DoubleTree by Hilton in the U.S. for a free signature, warm DoubleTree Cookie offered to anyone all day – that means guests AND the public! Plus, you're sure to have a warm welcome wherever you go to celebrate because Denver (heck yes!) topped the list as the most welcoming city in the brand's recent survey on what makes travelers feel welcomed and what cities are the most inviting among six popular travel destinations*.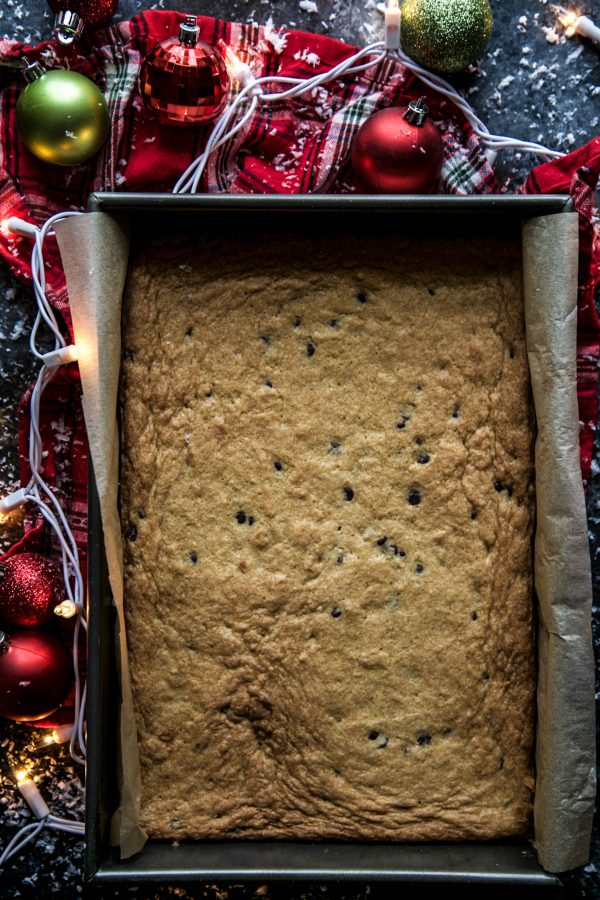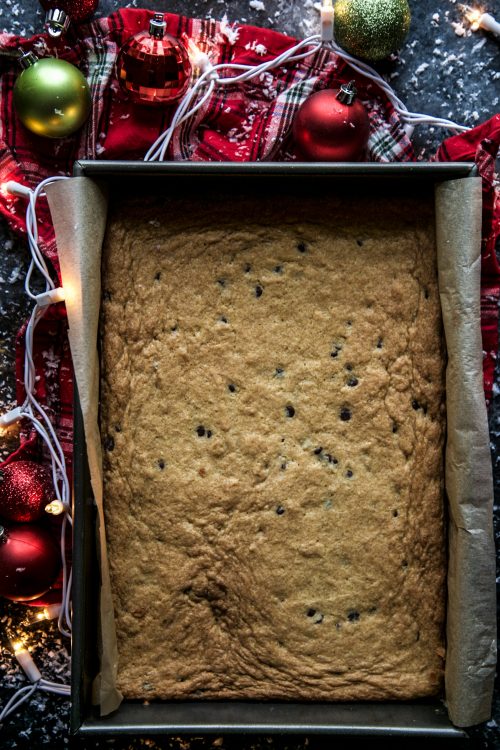 To further celebrate National Cookie Day with inspiration from the brand's Cookie, I'm sharing a cookie recipe that harnesses my love for sprinkles – a big batch of Peppermint Chocolate Chip Cookie Bars!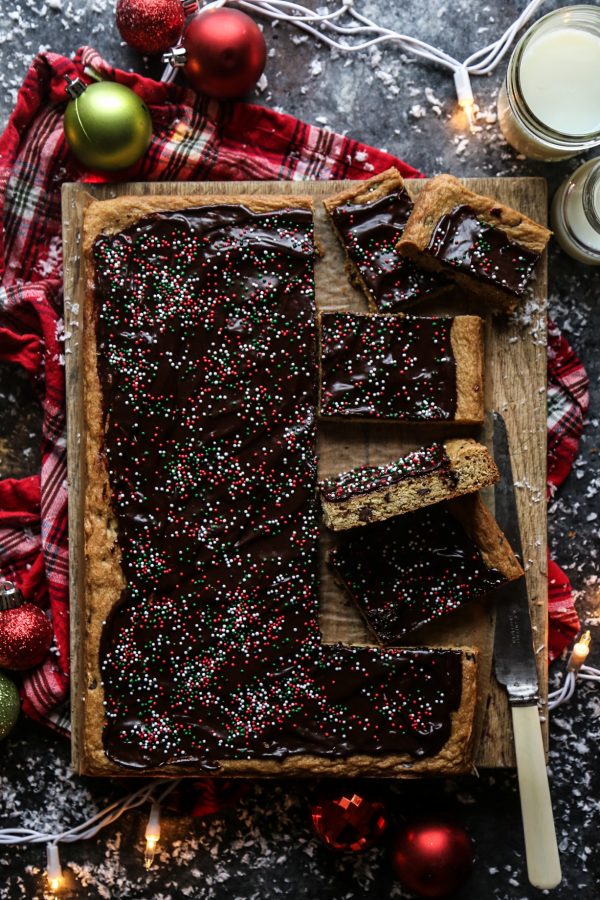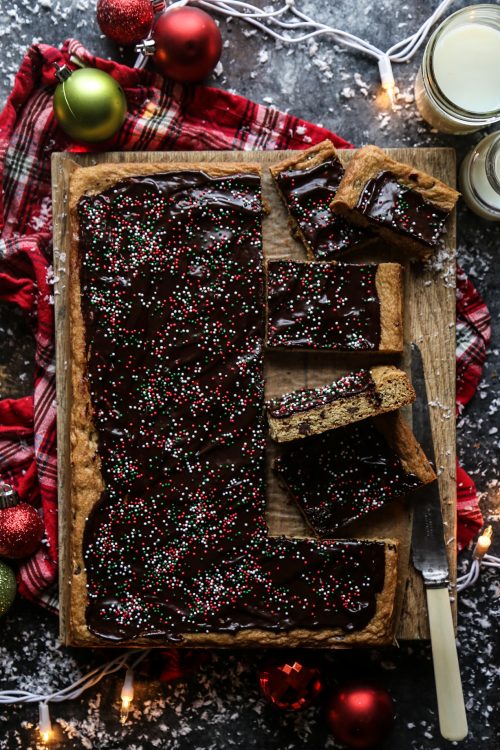 These bars take your traditional chocolate chip cookie and kick things up a notch! Add a little peppermint extract, a lot of chocolate chips, and an obscene amount of sprinkles. You'll get into the holiday cookie spirit in 2.2 nanoseconds.
Now someone pass me a cookie!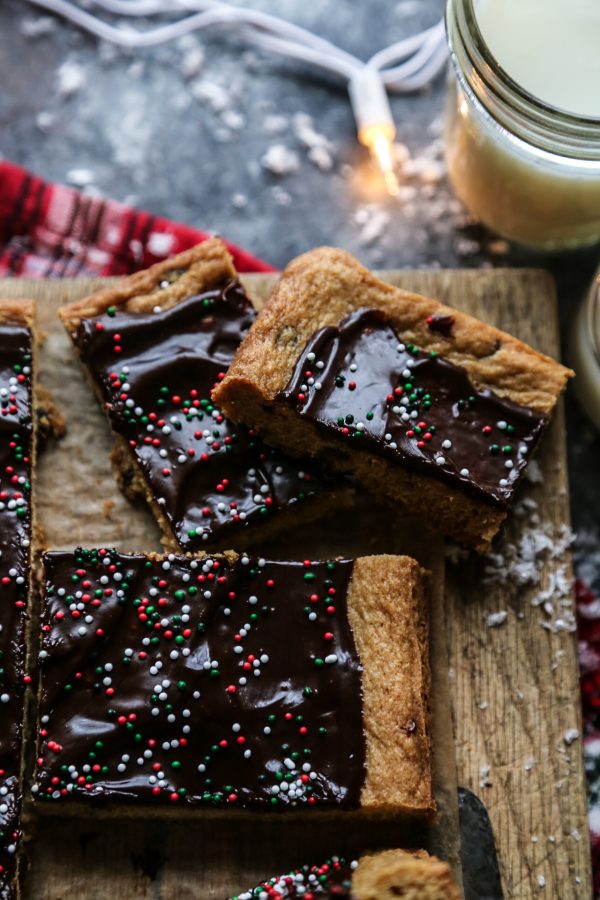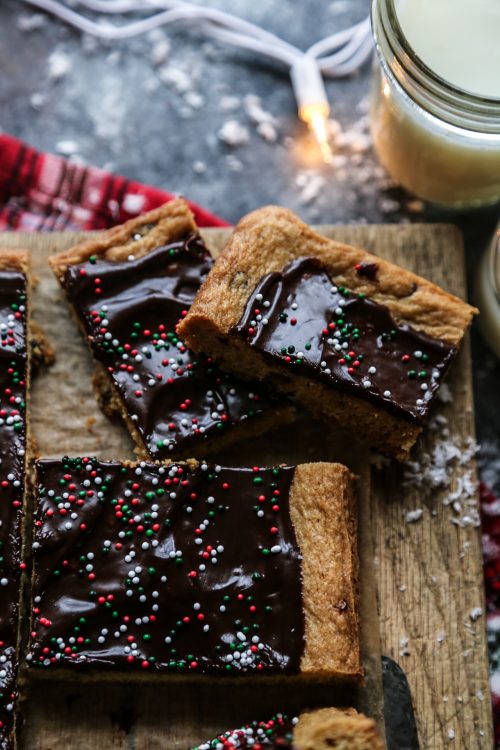 *DoubleTree by Hilton commissioned a 10-minute, online survey among 2,200 U.S. adults ages 18+ who have traveled for personal/leisure purposes, including a nationally representative sample of 1,000 who took two or more trips in the past 12 months, and a sample of 1,200 who traveled to Houston, Denver, New York City, Chicago, Atlanta, or Los Angeles in the last two years (200 respondents per city). The margin of error is +/- 3.1% for the national data and +/-6.93% for the city data, with both samples at the 95% confidence level. The survey was fielded by Edelman Intelligence between April 3-17, 2018.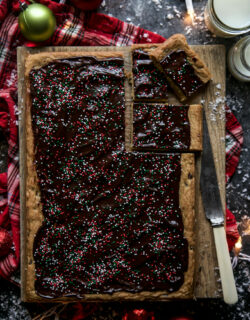 Peppermint Chocolate Chip Cookie Bars
Ingredients:
for the cookie:
2 sticks (1 cup) unsalted butter, room temperature
2/3 cup brown sugar
1/2 cup granulated sugar
2 large eggs
1 tsp vanilla extract
1/2 tsp peppermint extract
2 1/4 cup all-purpose flour
1 tsp kosher salt
1 tsp baking soda
2/3 cup mini chocolate chips
for the ganache topping: 
1/2 cup mini chocolate chips
2 tbsp heavy whipping cream
Directions:
for the cookie:
Preheat an oven to 350 degrees. Spray a 9X13 baking dish with non-stick cooking spray.
In a mixer fitted with a paddle attachment cream the butter, brown sugar and granulated sugar until smooth. Next, add in the eggs one at a time. Once combine add in the vanilla and peppermint extract.
Next, add in the flour, salt and baking soda. Once everything is mixed fold in the chocolate chips. Take the cookie dough and spread it into an even layer in the prepared baking dish. The dough will be a little tough to spread but stick with it. Place the dish into the oven and bake for about 20 minutes or until set in the center.
Remove the bars from the oven. Let it cool completely before covering with ganache and sprinkles. Slice and enjoy!
for the ganache:
In a medium saucepan over medium heat melt the chocolate chips. Stir in the cream and whisk until smooth.
All images and text ©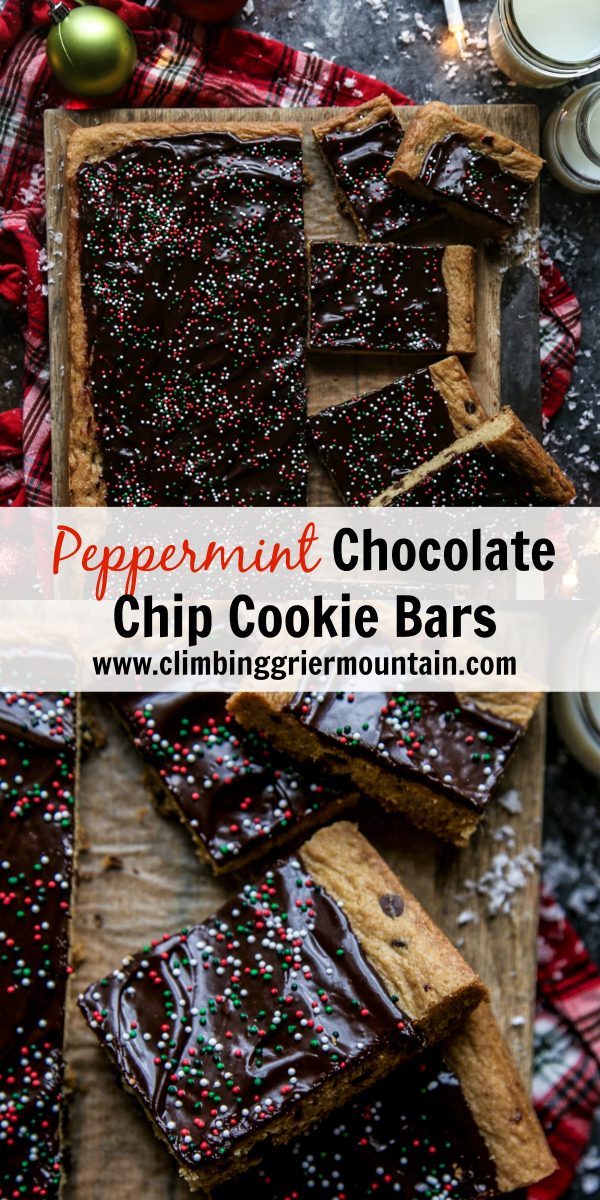 In conclusion, our Peppermint Chocolate Chip Cookie Bars bring the magic of the holiday season to your taste buds. These decadent treats, with their minty delight and rich chocolate, are a perfect way to sweeten your celebrations. Enjoy the festive spirit with every bite!