Petra, Jordan: Where to Stay, Eat, and Visit!
Petra, Jordan: Where to Stay, Eat, and Visit! Petra is one of the most popular UNESCO sites in the world. This centuries old city is home to famous archaeological wonders like The Treasury. Check out my full guide on where to stay, what to eat, and how to navigate Petra in one day!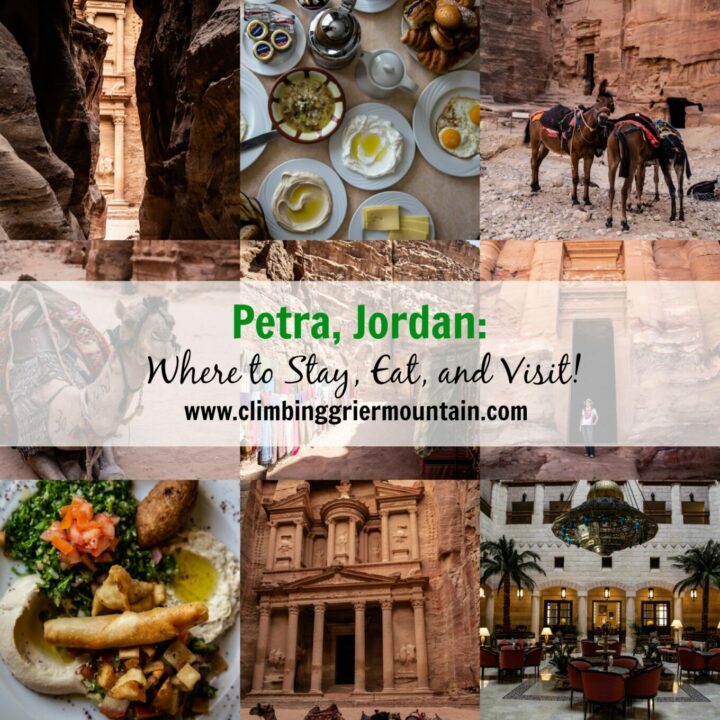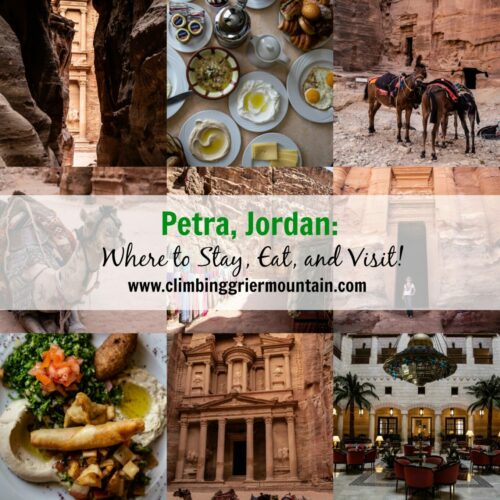 Petra.
Or, as the locals call it, "The Rose City."
Petra is an ancient city dating back to 300 BCE. The Nabateans (native Arab people) carved the city into a rock face. Accessed via a narrow canyon called Al Siq, this ancient wonder contains tombs, theaters, and temples such as The Treasury and Monastery.
Petra is massive. It covers over 60km through canyons and up mountains, Most ruins stand nearly 40 meters high. There is much to see and do in and around the city. Below, I outlined the best way to get your arms around Petra. Here you'll find lodging recommendations, as well as, where to eat, and my tips for navigating the park.
So, grab your Indiana Jones hat and sturdy shoes because we are off to experience a fabulous metropolis!
WHERE TO STAY: 
Lodging and Transportation
Getting to Petra (or Wadi Musa which is the actual town where Petra is located) is rather easy. You can certainly take a bus or rent a car from Amman. It's about a 2 1/2 hour journey along the Kings Highway. Again if you are short on time, I highly recommend getting a personal driver from Local Trips!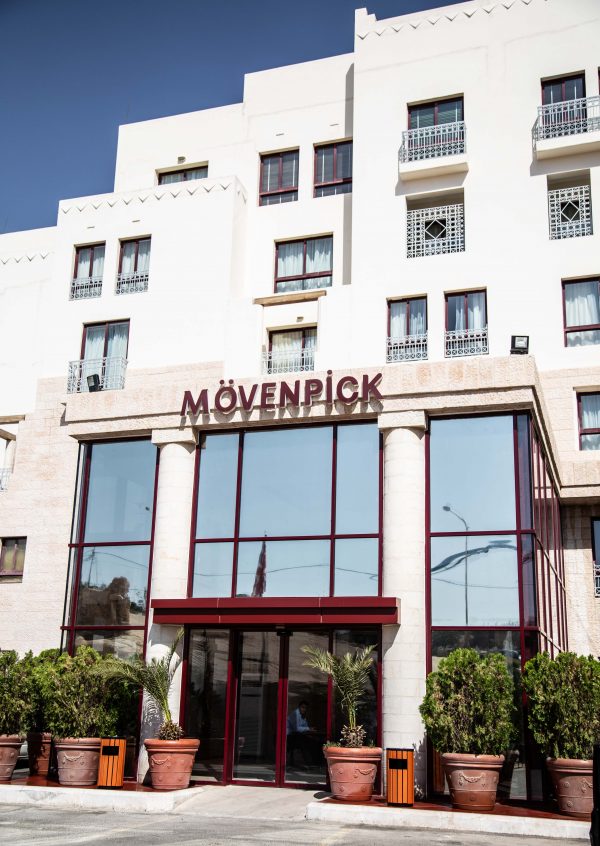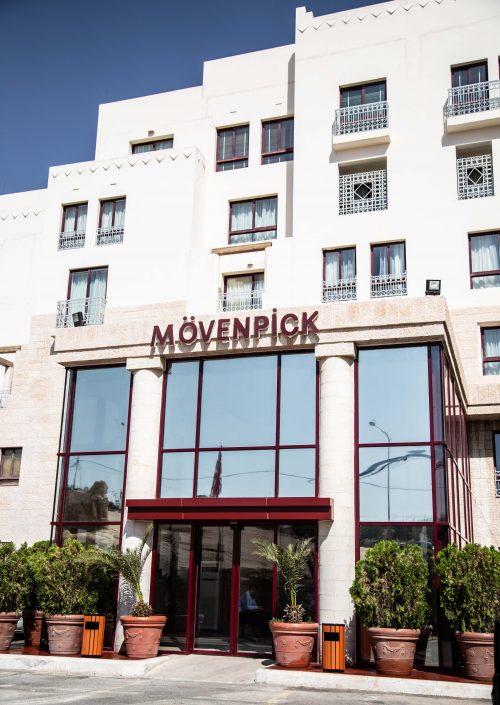 Our sanctuary for our two-night stay was at the Movenpick Resort Petra. There are only a few hotels in Wadi Musa and I am so glad we chose Movenpick. Not only was it clean with comfortable beds, but the entrance to Petra Visitor Center was literally right across the street!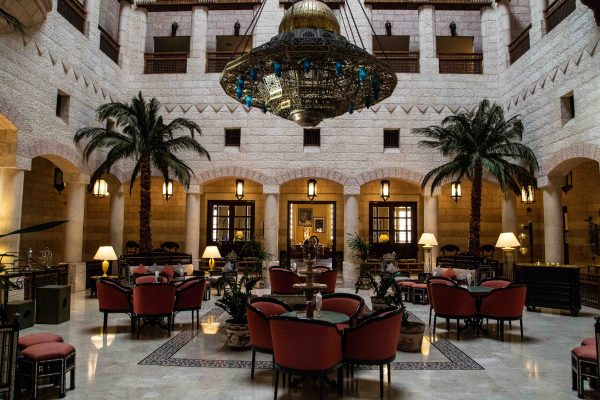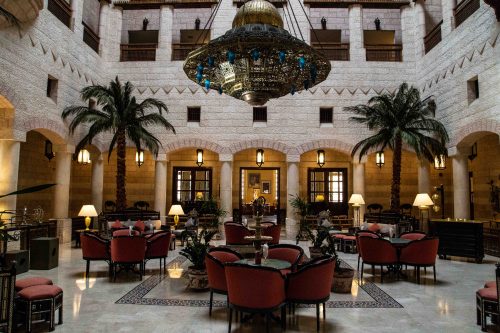 WHERE TO EAT:
In-Room Breakfast Service at Movenpick Resort Petra
The best way to start any day is with a hearty breakfast. Another reason why I loved staying at the Movenpick Resort is their option for in-room dining. We wanted to be out the hotel room door very early in the morning, but didn't want to leave on an empty stomach. So the night before, we left our breakfast order on a card – which you can choose between an Arabic or English breakfast – specified a delivery time the next morning, and boom! A warm breakfast served before a long day!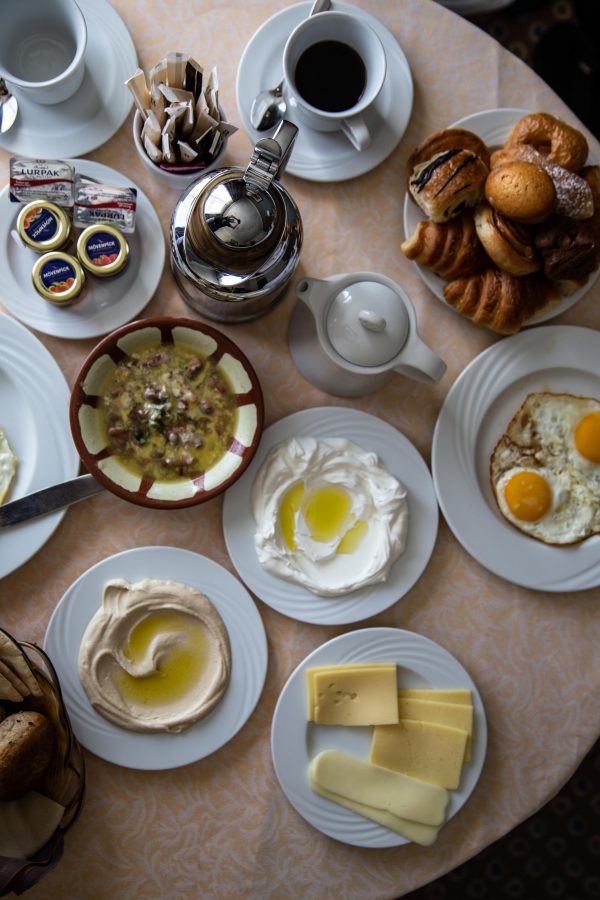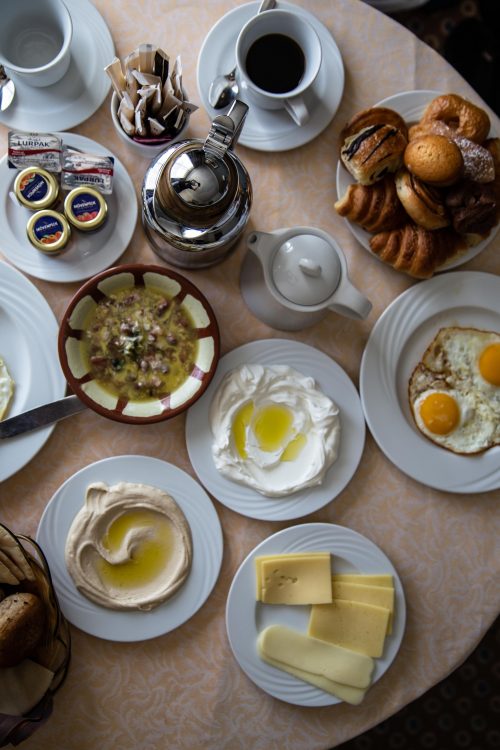 Al Maqa'ad Bar
After a long day of touring Petra the best place to grab a pint and bites is at the Al Maqa'ad Bar. Located in the main lobby of the Movenpick Resort Petra this cozy lounge space has some of the best hummus, cold beers, and mezze of meats. Plus, the aesthetics of the lounge space are on point.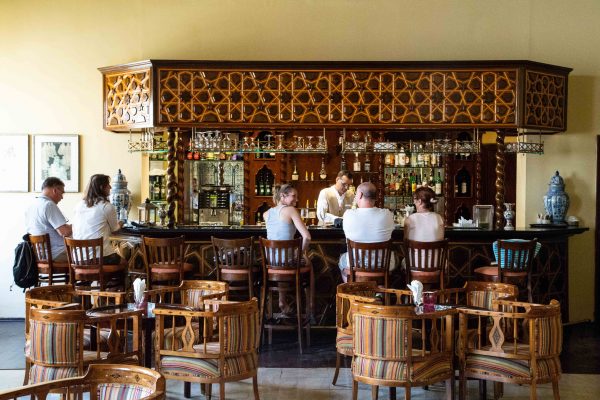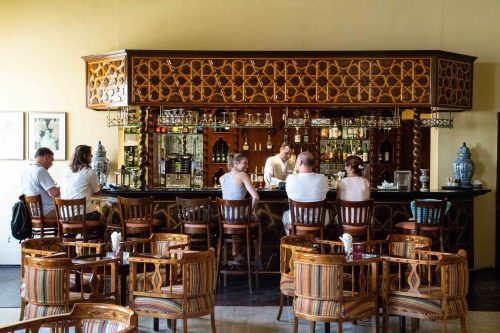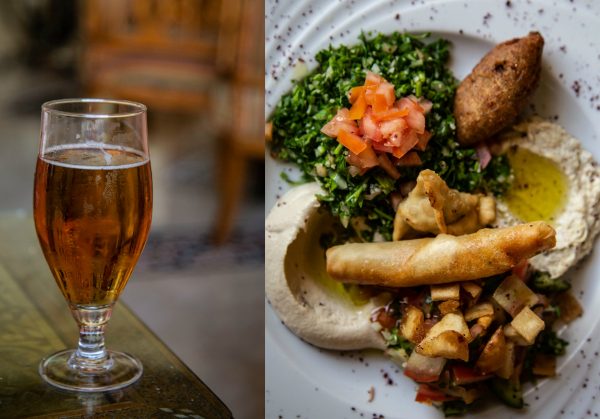 Cave Bar
To mix things, we ventured across the street (close to the main entrance of the visitor center) to the Cave Bar. This swanky, yet causal night spot has some amazing Jordanian eats like mansaf. Be warned! There is a nightly band that is hit or miss. So make sure to order a glass or two of spirits.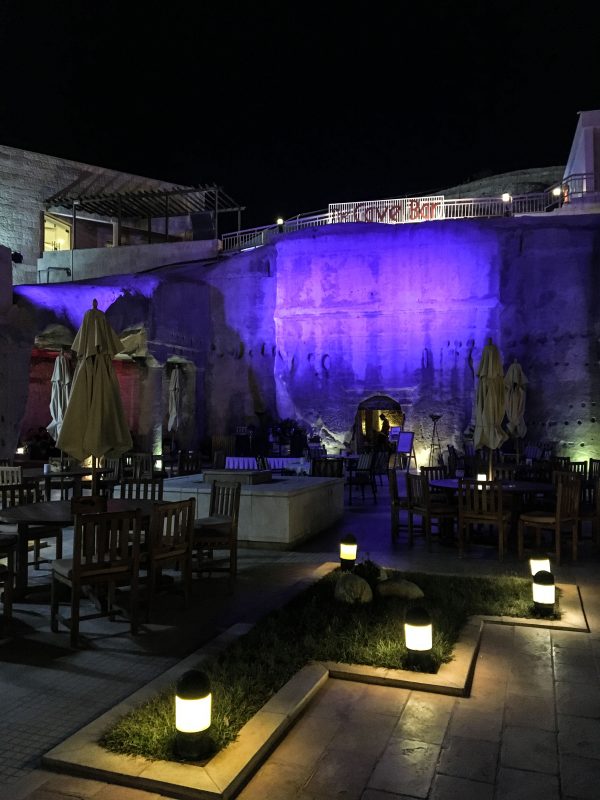 WHAT TO VISIT: 
The reason why you have ventured to Petra is to indeed see Petra. Like I mentioned above there is so much to see and do. I thought the best way to guide you is to give a play-by-play of our experience, along with some helpful tips.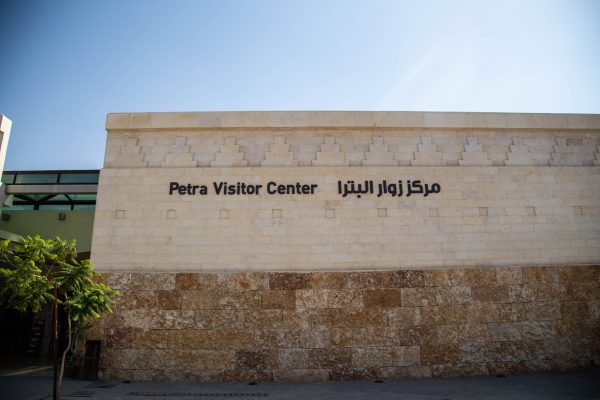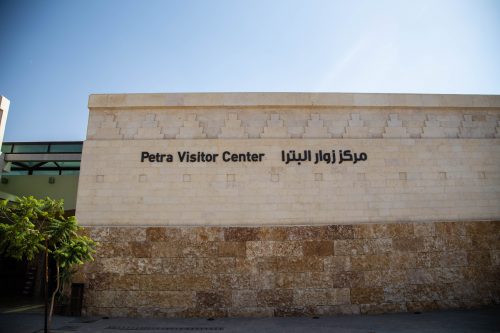 7:00am: Hit the entrance of Petra. I know it stinks to wake up early, but I promise it's worth it. One thing that will save you time is having the JOD Pass (learn more here) so you don't have to stand in line for a ticket.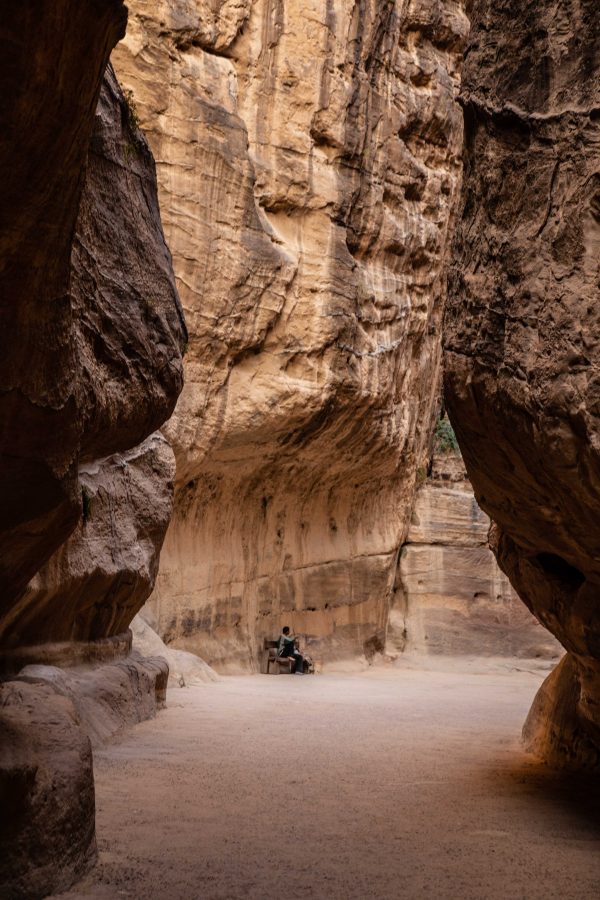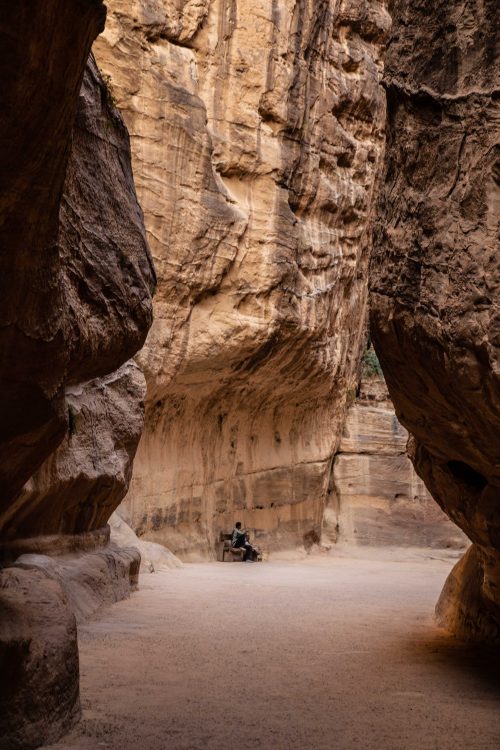 It will take about 15 to 25 minutes (depending on how many times you stop to take a photo) to walk through the Siq. The lighting in the morning is absolutely perfect and with no one around it's hard not to take a photo at every single turn.
7:30am: As you walk out of the Siq the first thing you will see is The Treasury. It's absolutely breathtaking. There will be a few folks around, but I highly recommend taking as many photos during this period because you won't get another chance. Between the lights and crowds there is only a small window for those Instagram worthy shots.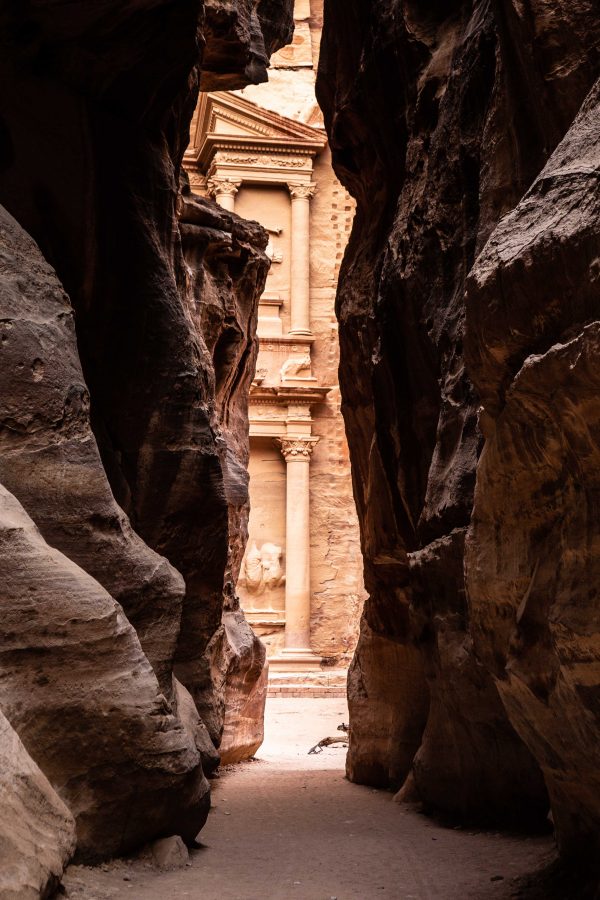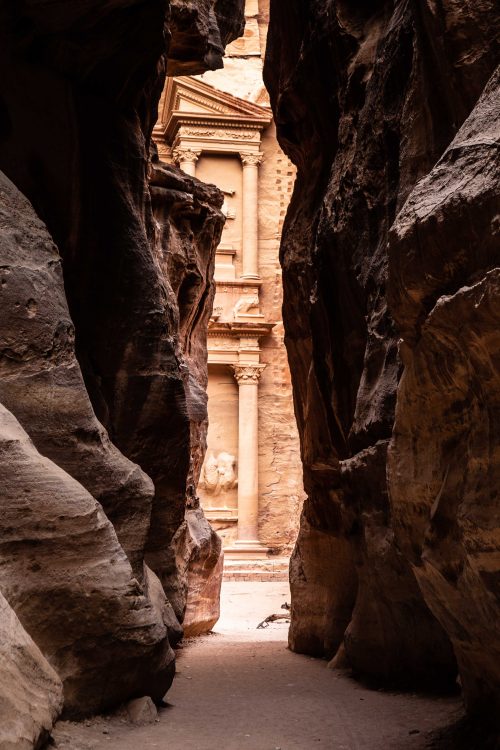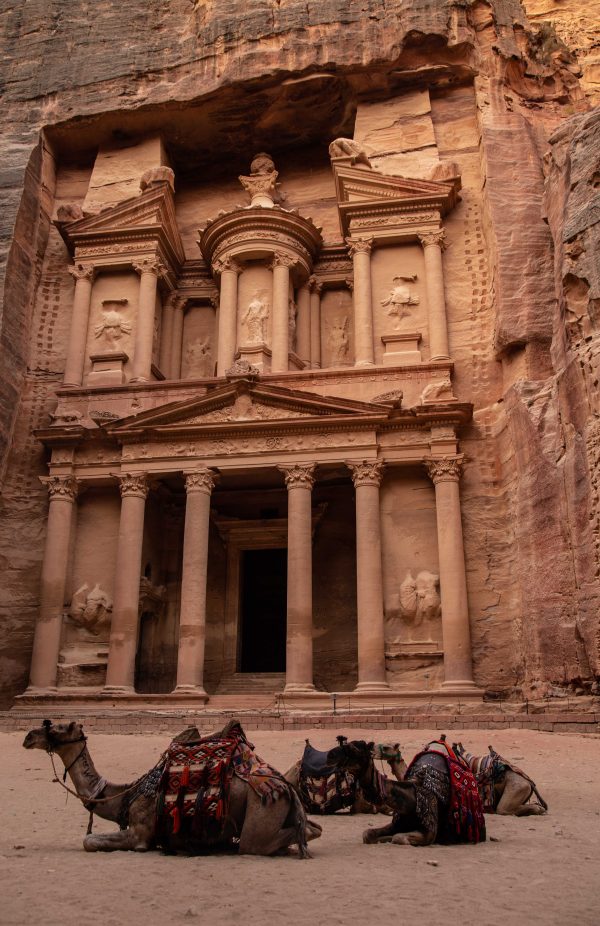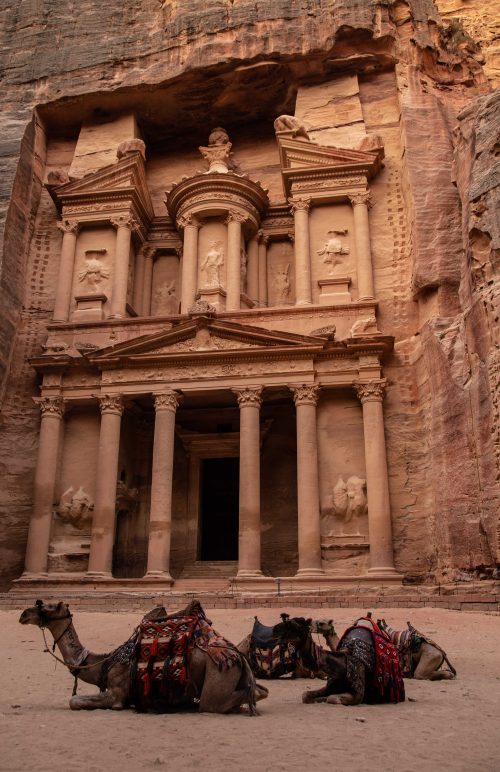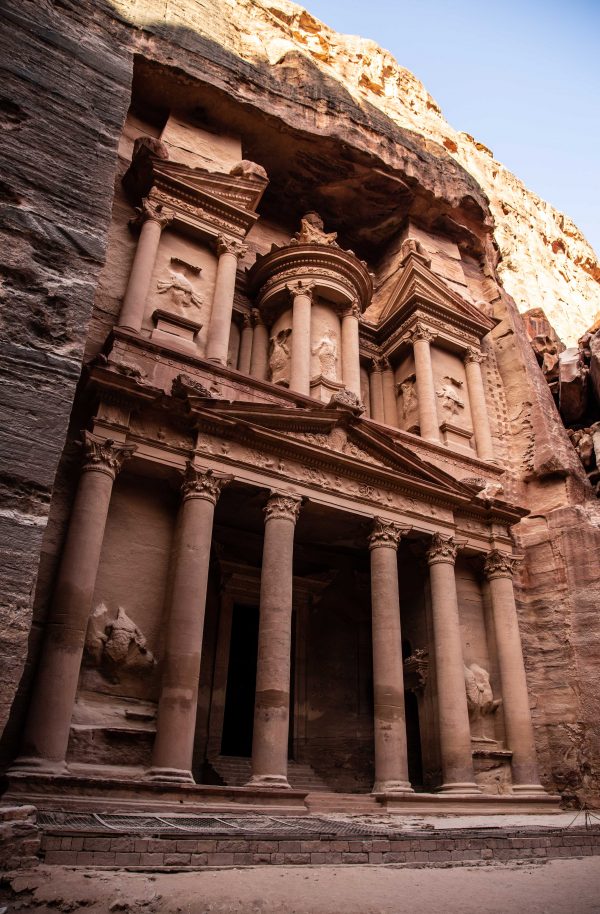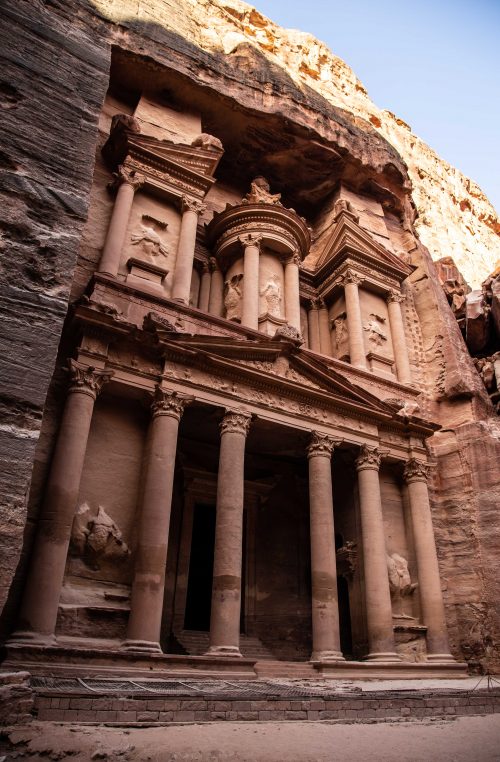 TIP: Once you've taken a few photos from the ground perspective of the Treasury, find a guide to take you to the top for a bird's eye view. Don't pay the guide more than 5 JOD. Also, be warned it is a straight up hike with zero railings so just be careful.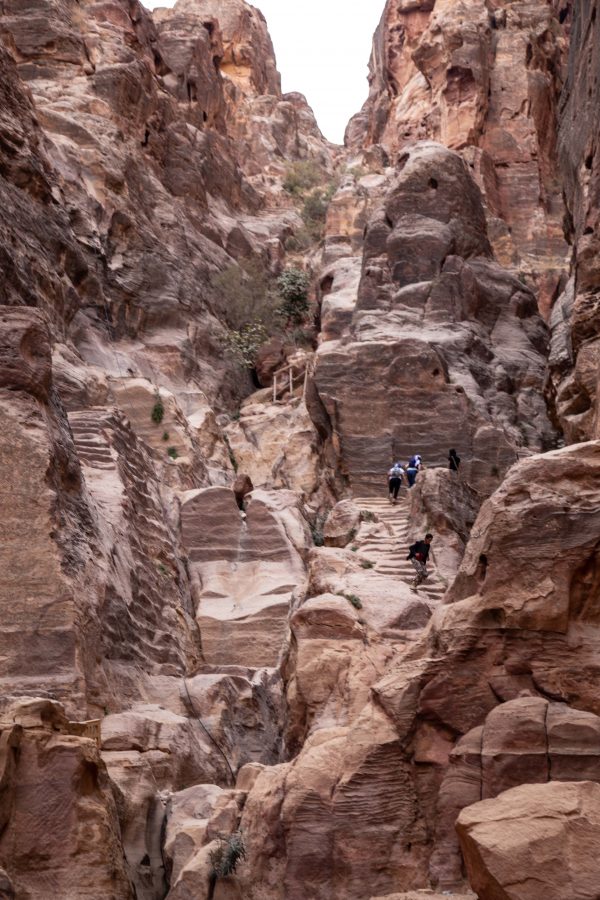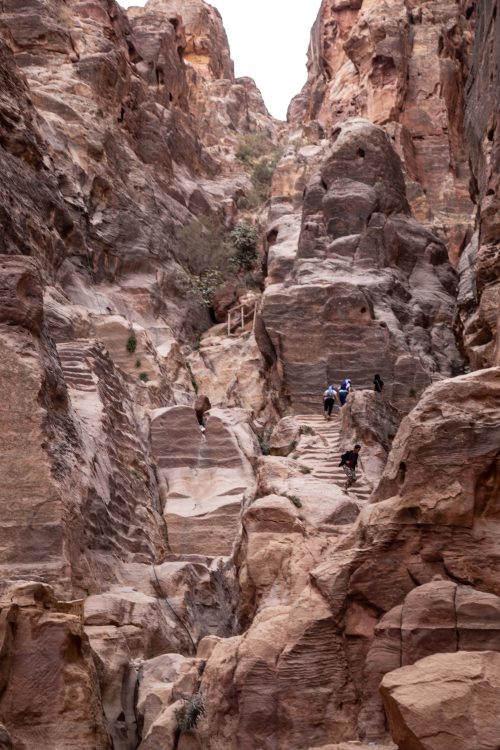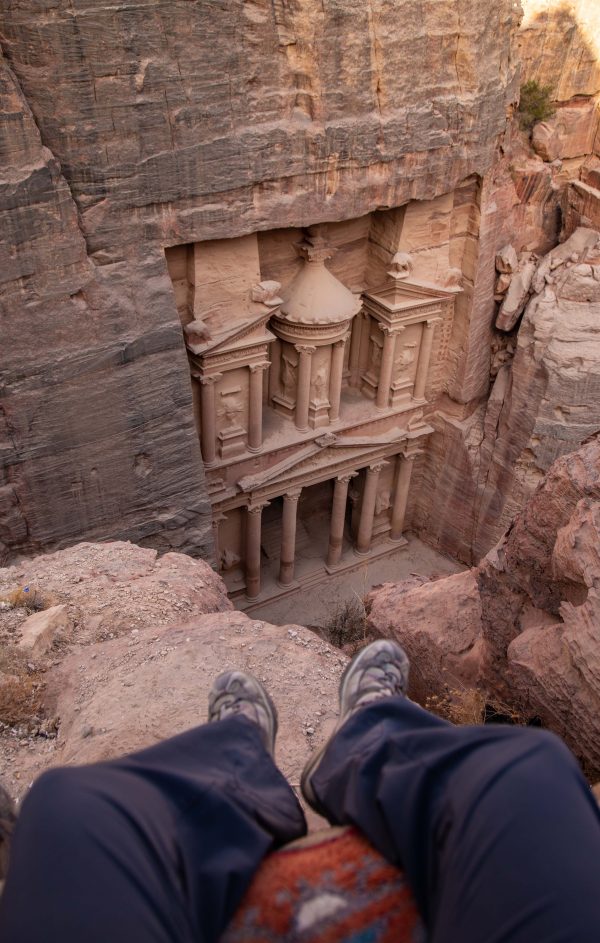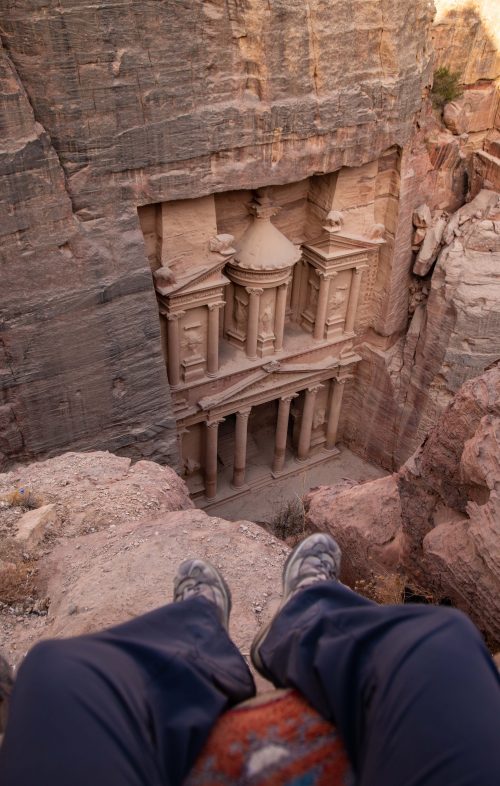 8:00am – 9:30am:  Leave the Treasury and begin your walk towards the Monastery which is the furtherest point in the park. Along the way check out the Theatre, Royal Tombs in the distance, Streets of Facades, and walk along the Colonnanded streets.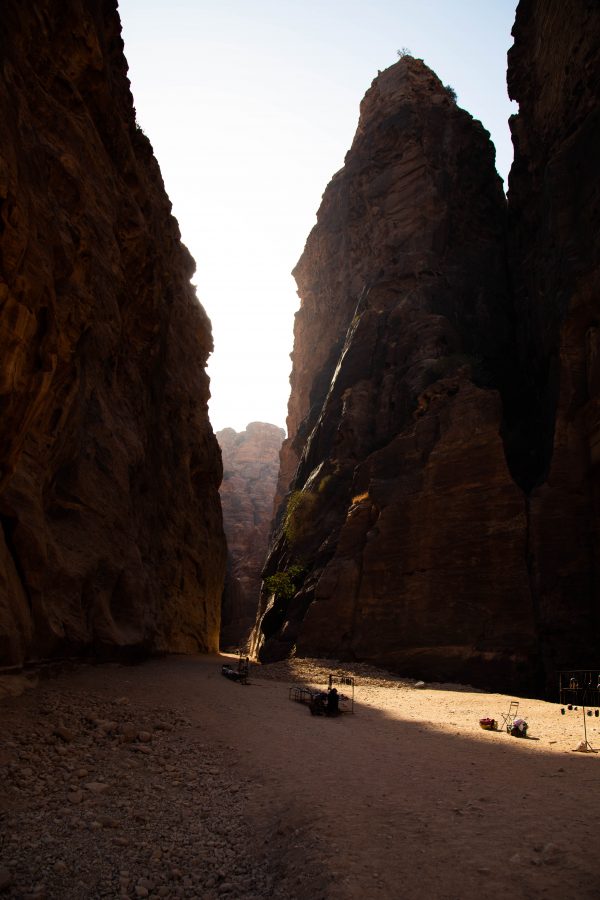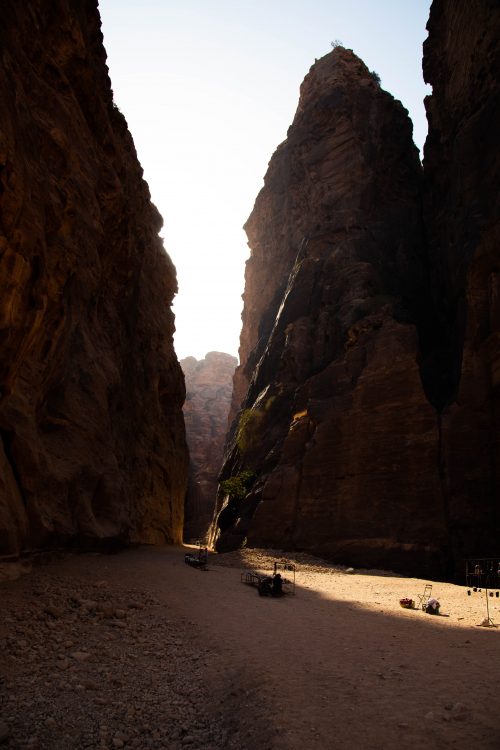 TIP: While you are walking to the Monastery local guides will constantly ask you if you want a ride on a camel or mule. Also, there will be many locals selling trinkits and gifts. At first I didn't mind, but be warned it doesn't stop the entire time you are there. If you do end up taking a ride make sure to barter for a good price.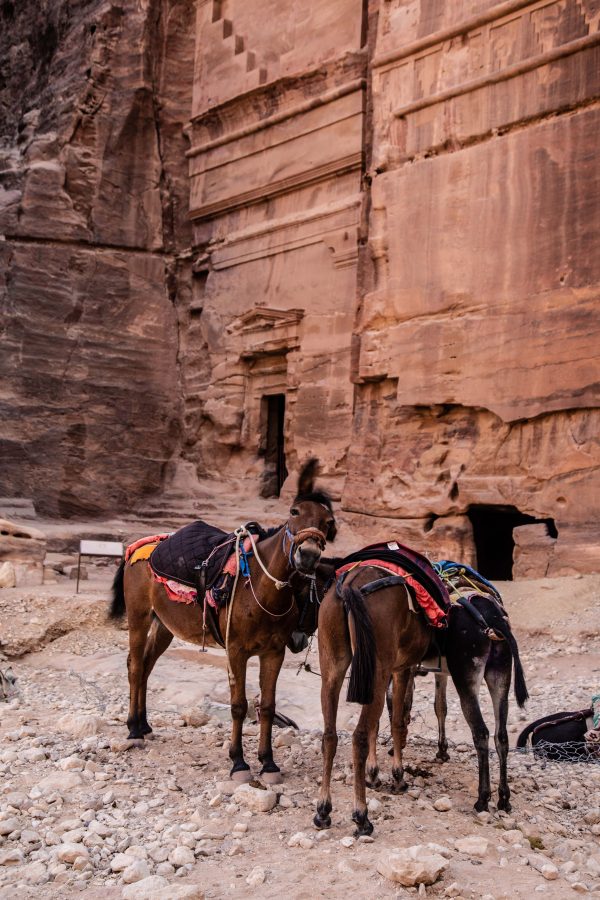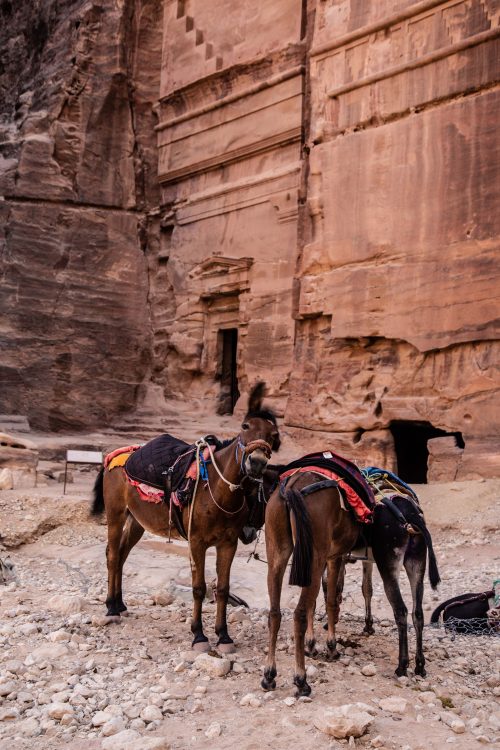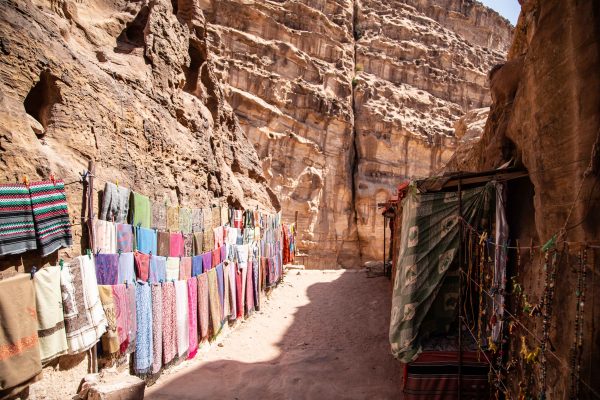 9:30am: Arrive at stairs that will take you up to the Monastery. Take a moment to hydrate and re-fuel if need be. There are roughly 850 stairs you will need to climb so take your time.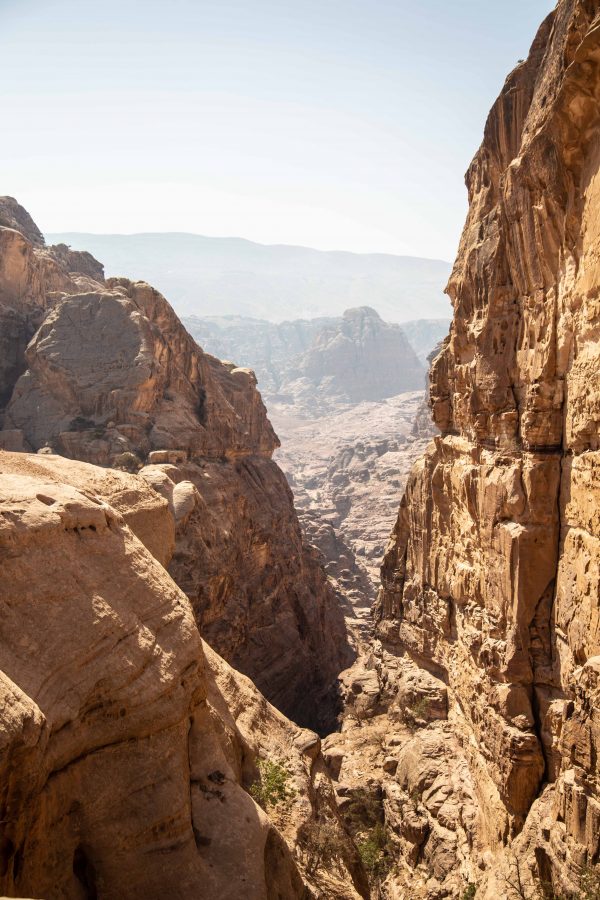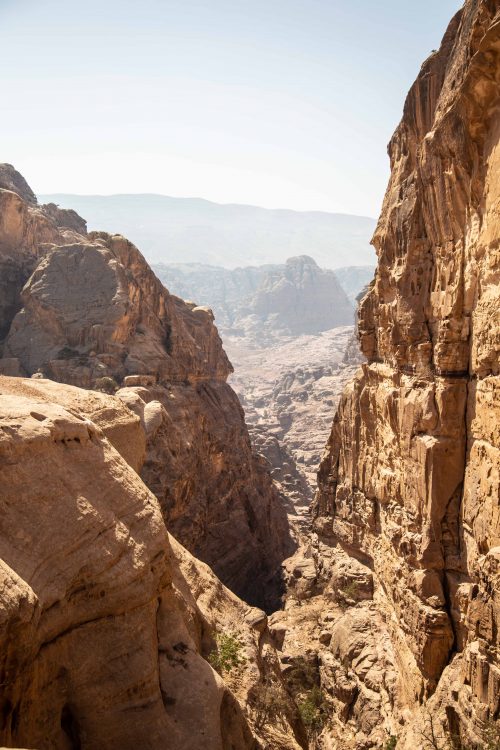 TIP: The map says you can't hike to the Monastery without a guide. It's a complete lie. So don't let the locals claim you need one because you don't!
10:00am: Climb the last few stairs, peek around a boulder and you'll find the Monastery. Personally, I loved visiting the Monastery because it's not as crowded and the views of the Petra canyon are amazing. We ended up staying a bit longer than we planned to relax and soak in what we were laying our eyes on.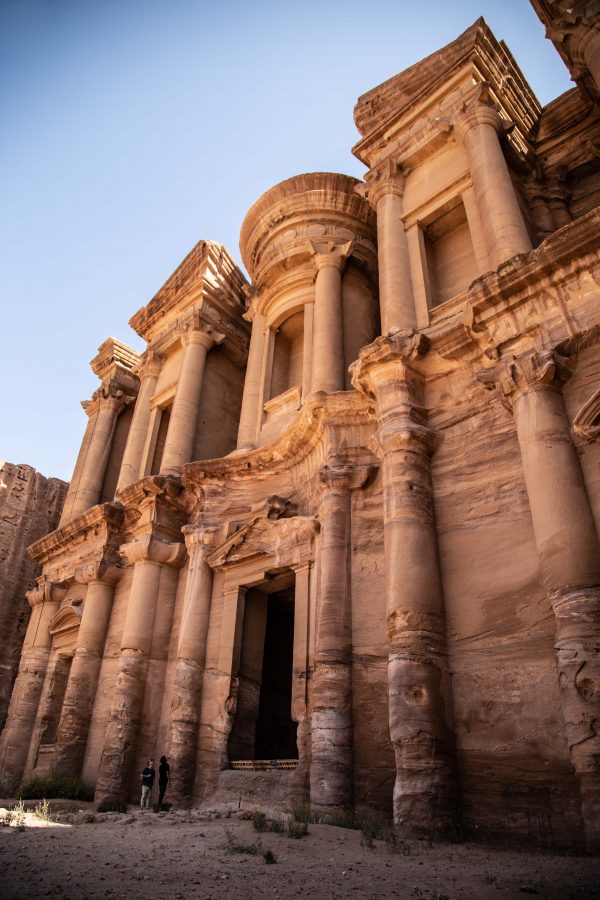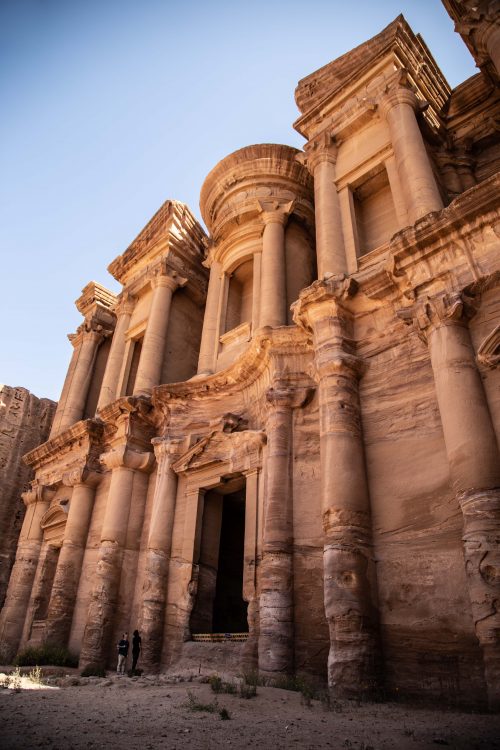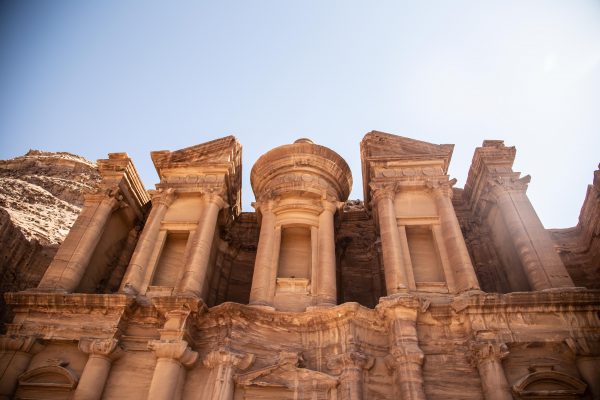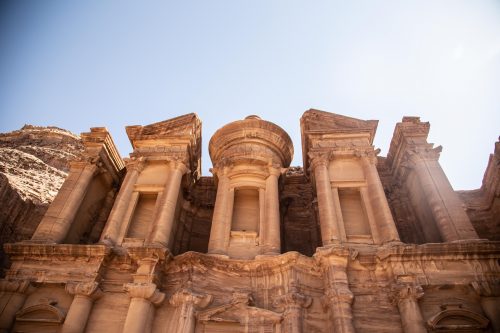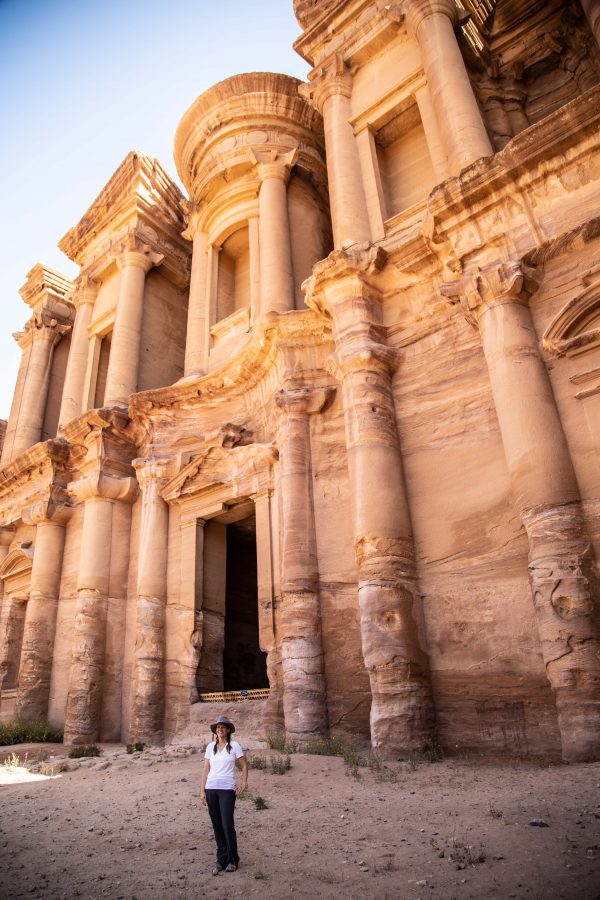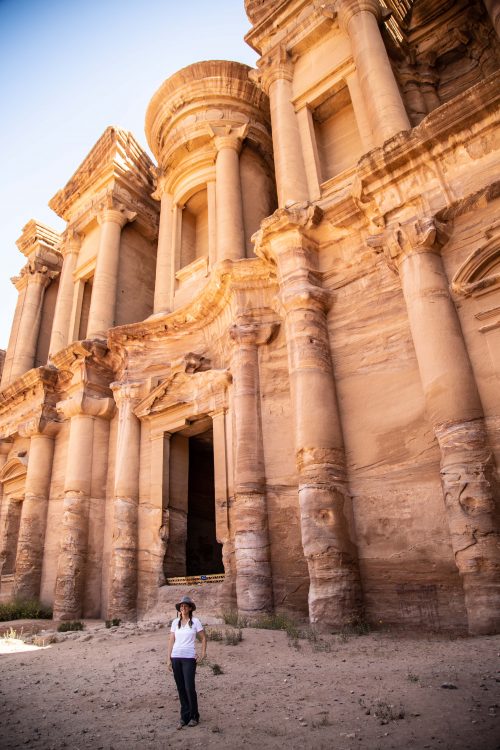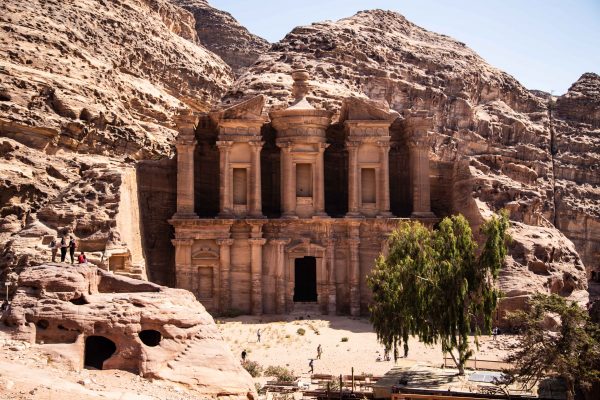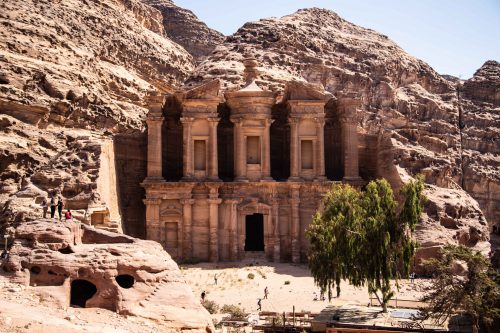 11:00am: Start your climb back down towards the museum which is at the bottom of the stairs. This is a great place to either grab a bite to eat, snack, more water, and decide your next move. From the museum you can head back, or I highly suggest taking some time to explore the Royal Tombs.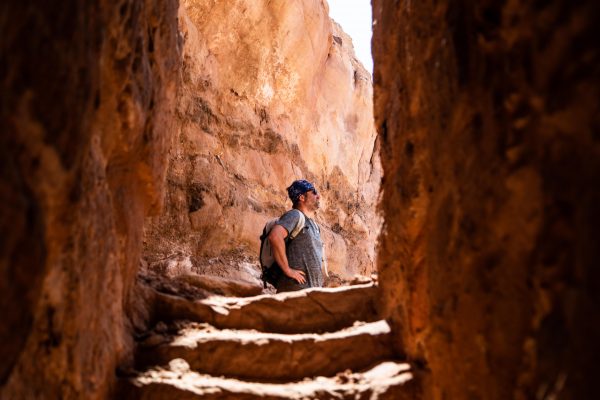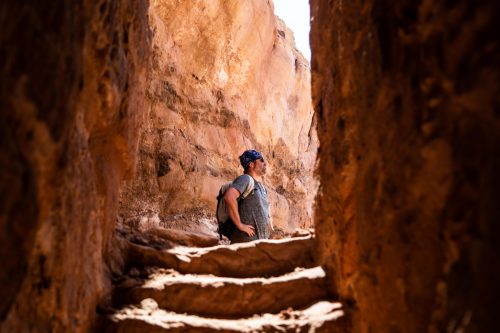 11:45am: Explore the Royal Tombs. They are gorgeous and also a great view of the entire canyon.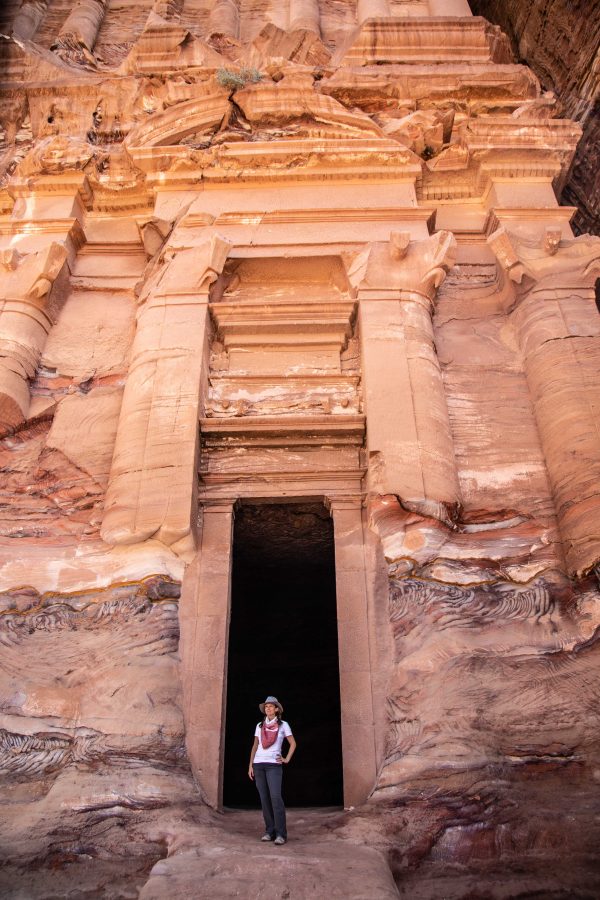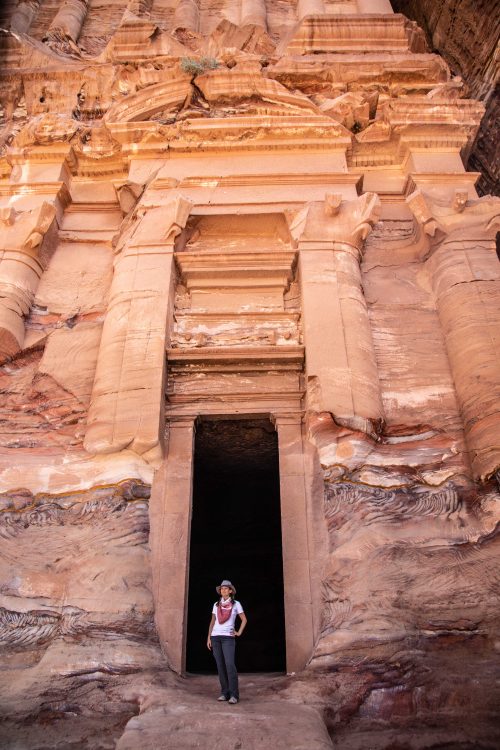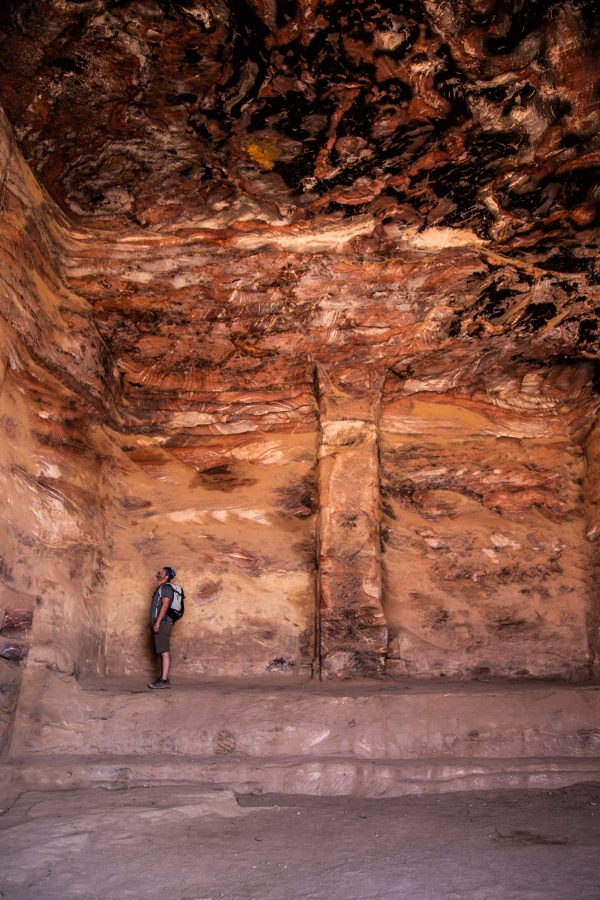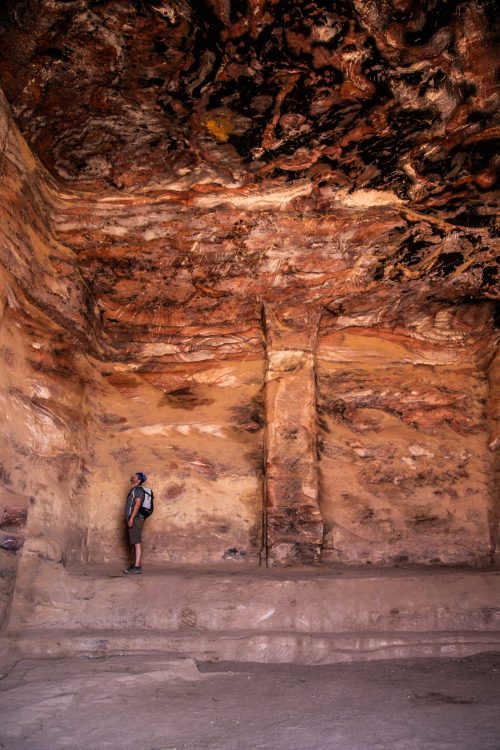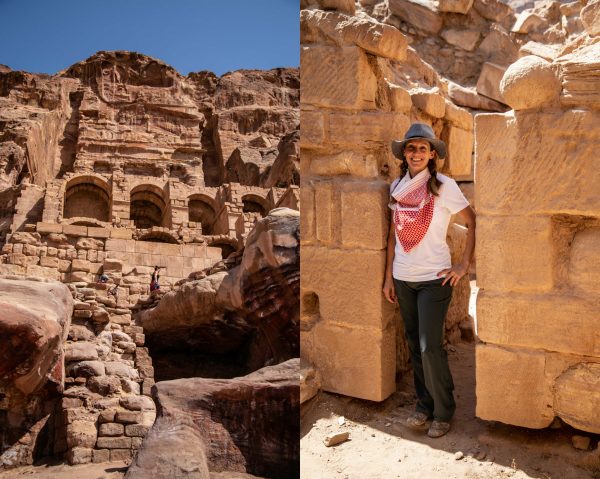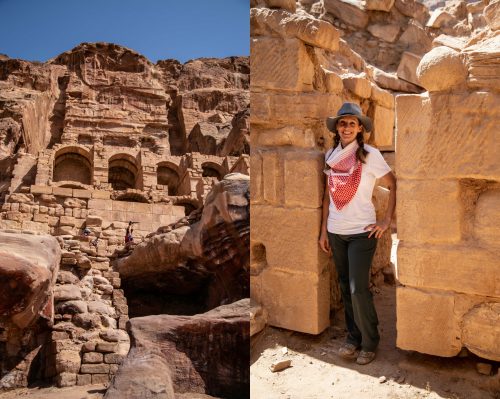 1:00pm: Start making your way back to the Treasury. At this point in the day the sun is in full force and it's HOT! It will take you about 45-minutes from the Royal Tombs to the Treasury at a leisurely stroll.
1:45pm: Reach the Treasury and breathe a huge sigh of relief because it's crowded as heck and you already have all the best photos! Admire the Treasury one last time and bid adieu.
2:00pm: Make your way back through the Siq and arrive back at your hotel.
2:30pm: Drink a beer and devour a plate of hummus!
PETRA at NIGHT:
Don't miss a chance to visit Petra at night. I would recommend it, but only if you have time. Your JOD pass does not cover your entrance fee (I think it's about 15 JOD to get in). You will meet at the entrance of the park at about 8pm and begin your walk through the Siq to the Treasury. I suggest getting in front of the group to make sure you have a chance to sit on the rugs once you get to the Treasury.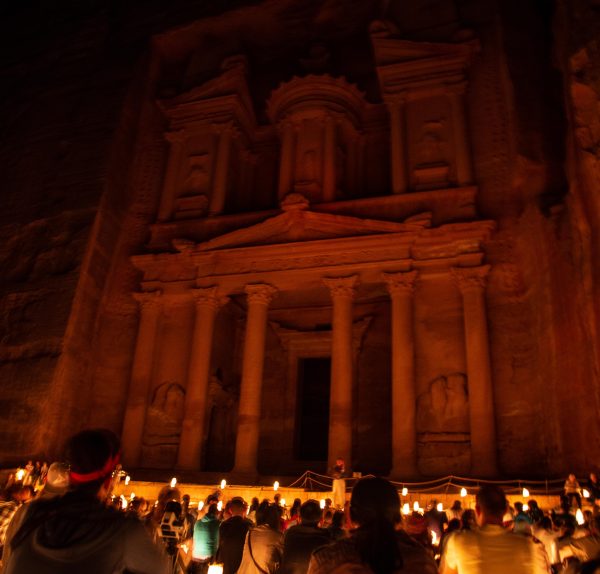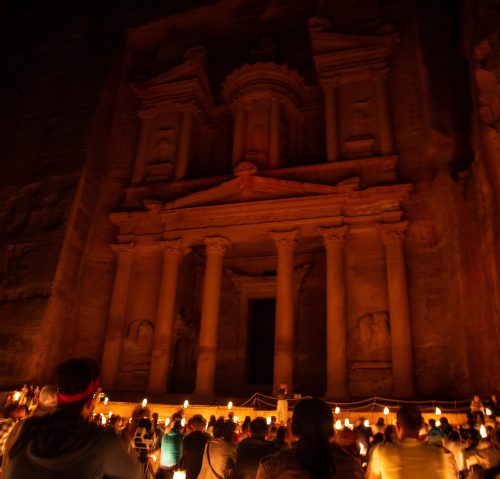 Everything will be dark (there are lights that guide the way along the Siq),which is cool because you can see all the stars. Once you get to the Treasury find a seat on the rug and set up your tripod to capture a photo before all the flashes start going off. There is a small ceremony and tea offered. The whole experience is about 2 hours and that includes to and from walk time from the Siq!
Stay tuned there is more to come on our adventures in Jordan. Next, I am off to Wadi Rum! Picture the scenes from the move the Martian. I'll explain more so definitely don't want to miss this unique stop!
Make sure to check out my previous Jordan posts:
– Amman, Jordan: What to Eat & Visit!
– Amman, Jordan: Where to Stay!
***This post was sponsored by the Jordanian Tourism Board. As always, all opinions expressed are 100% my own.***