Seared Lamb Loin Chop with Spinach Salsa Verde
***This post was sponsored by American Lamb Board. As always, all opinions expressed are 100% my own.***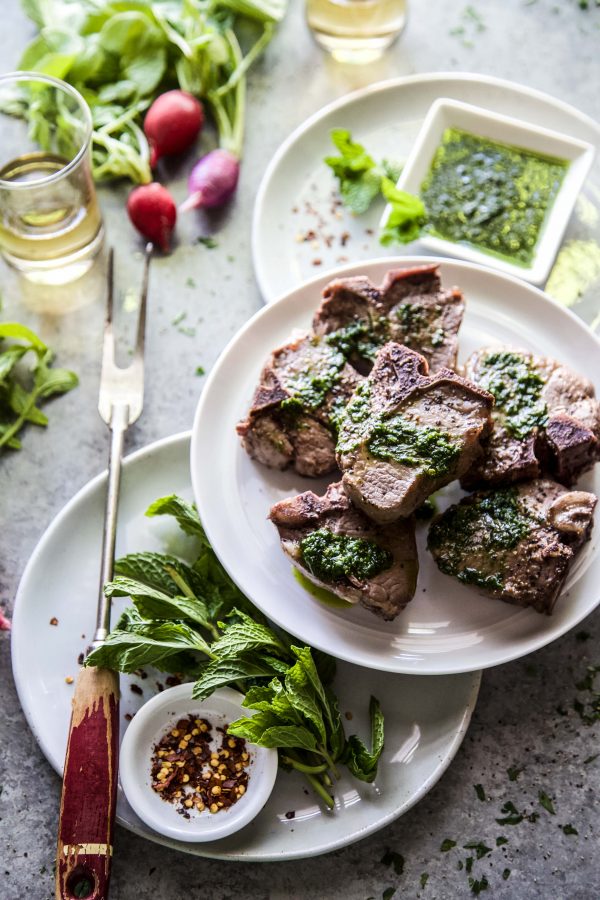 Summer is here, friends!
Or should I say summer HEAT has arrived.
I don't know about you, but once those temperatures start to creep up I want to bid adieu to my oven. And honestly, I think my oven wouldn't mind the break given all the cooking I've been doing at home over the past few months.
The best way to combat the heat is by making meals on the grill. There is nothing better than walking into my backyard, firing up the grill, cooking a delicious meal, and having zero dishes to wash.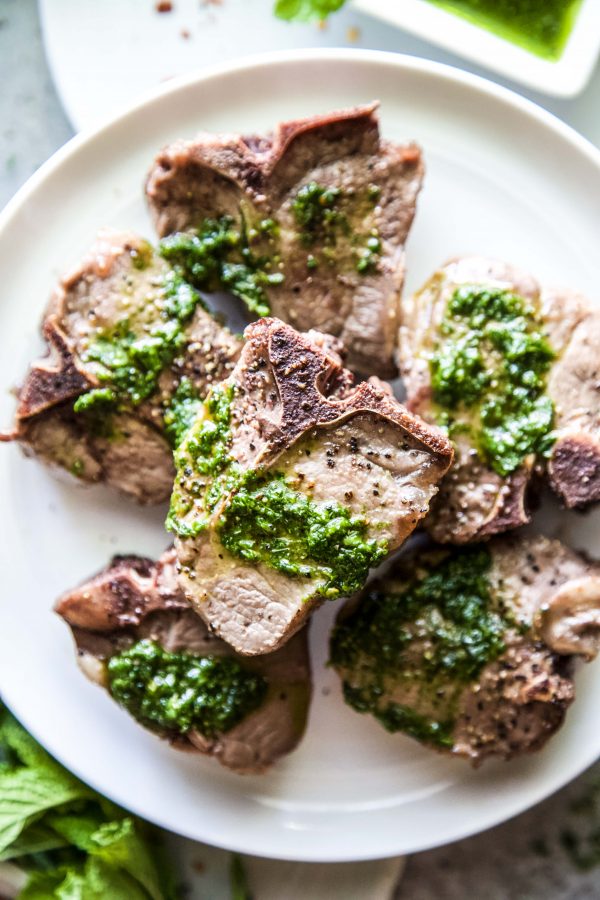 Now, when it comes to deciding what kind of meal to make on said grill I always start with a protein. You guys know that we are big fans of lamb in our household. American Lamb is a versatile protein that's easy to prepare and tastes amazing which is why this Seared Lamb Loin Chop with Spinach Salsa Verde I'm sharing with you today will knock your socks off!
One of the lamb cuts that is in our dinner rotation is the lamb loin chop. What I like about the loin chop cut is it comes from the hindsaddle and is known for being tender and juicy. Next, time you are at the grocery store pick up a few! Hint: look for the cute "T" shaped bone that runs through the meat. If you can't find loin chops try sirloin chops instead!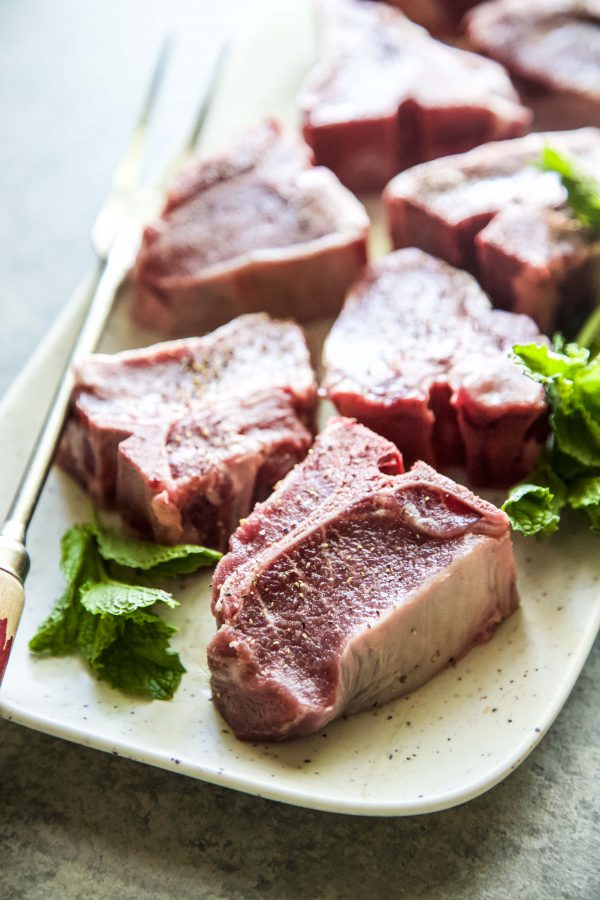 Okay, you are probably asking, how to cook a lamb loin chop on the grill? Before you fire up the grill you need to make sure to leave the lamb out on the counter to allow it to come to room temperature. This will ensure even cooking. Next, season it with salt and pepper and then fire up the grill.
Place the loin chops on the grill, turning every 2 minutes, or until a thermometer inserted into the thickest part registers 135 degrees. Make sure you let the lamb loin chops rest and reach 145 degrees before serving and then dive into some Seared Lamb Loin Chop with Spinach Salsa Verde!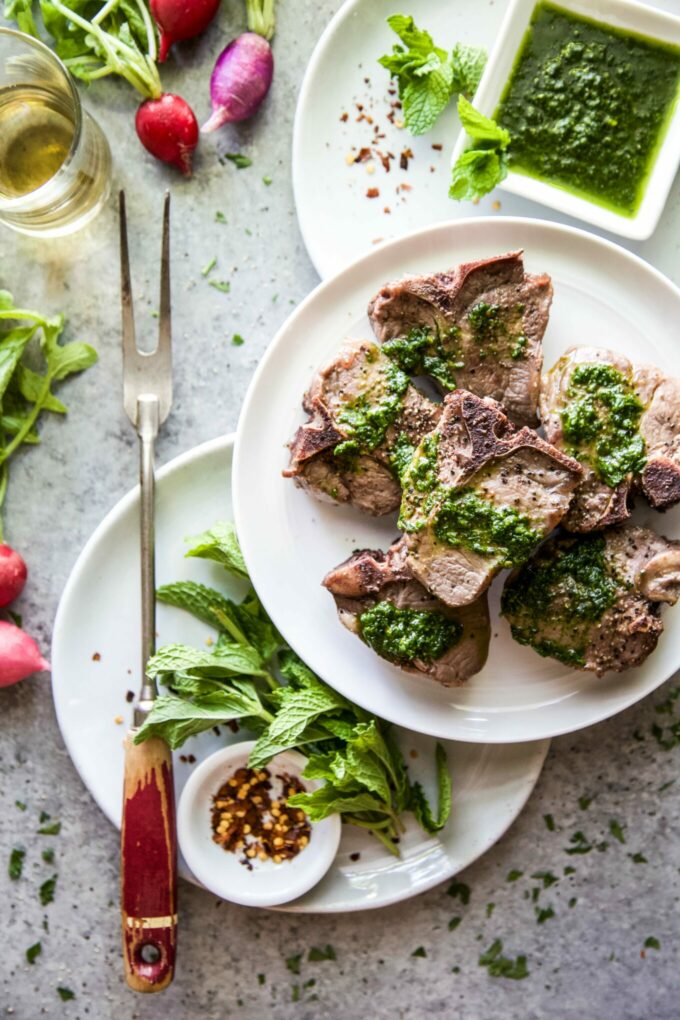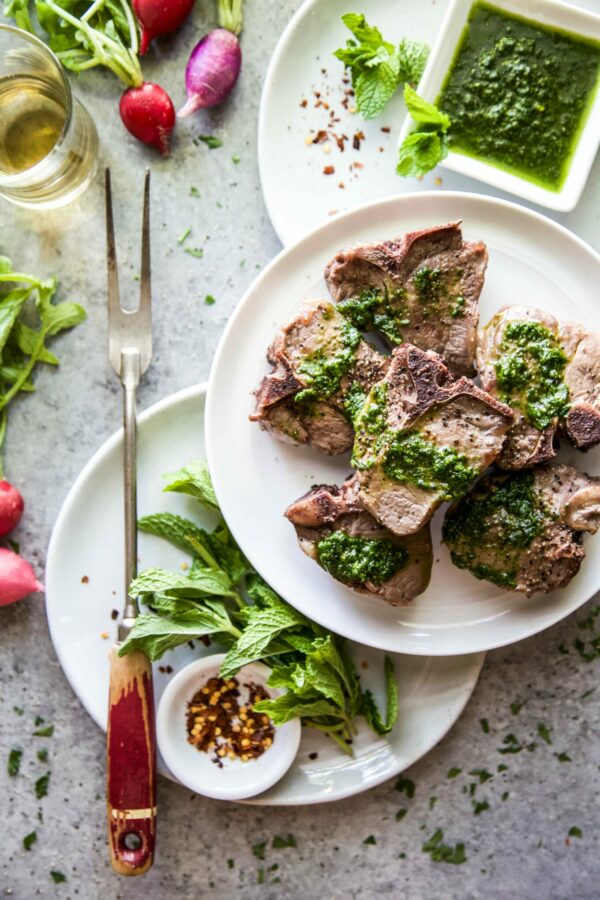 The best part? After you are done making this delicious recipe you should snap a photo of it and enter the #TheLambChallenge. The American Lamb Board has a wonderful campaign running called #TheLambChallenge that is benefiting Feeding America! All you have to do is cook 2 meals using any cut of lamb – one to share and one to enjoy at home! Tag your lamb recipe creations @fanoflamb and use the hashtag #thelambchallenge by June 30th to enter for a chance to win a $200 gift card to your favorite restaurant or grocery store! More information about the campaign here: https://www.americanlamb.com/new-events/thelambchallenge
For more information about American Lamb make sure to check out the American Lamb Board website!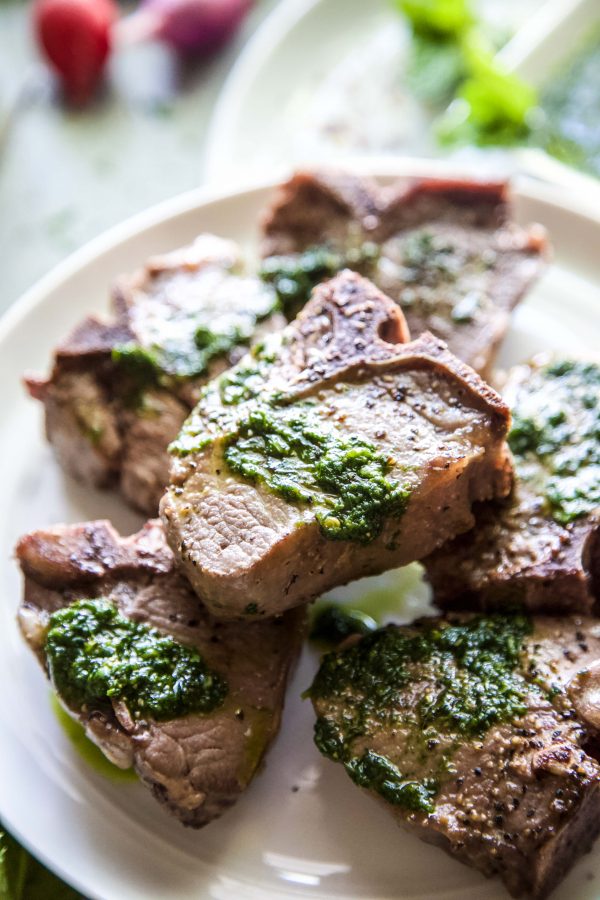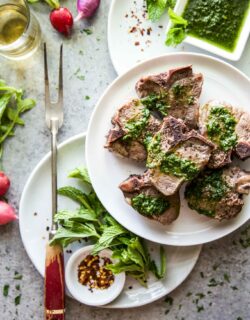 Seared Lamb Loin Chop with Spinach Salsa Verde
Ingredients:
 8 American Lamb loin chops
salt and pepper to taste
2/3 cup spinach leaves
1/3 cup mint leaves
1/3 cup parsley
1 tbsp lemon zest
1 tsp crushed red pepper flakes
1 garlic clove
1/3 cup olive oil
Directions:
Place the American lamb loin chops on a plate. Pat lamb dry and let set at room temperature for at least an hour.
In a blender, add the spinach leaves, mint, parsley, lemon zest, red pepper flakes, one garlic clove, and 1/3 cup olive oil. Puree until mixture is smooth. Season with salt and pepper and set aside.
Preheat your grill to medium-high heat. Add the American Lamb loin chops to the grill and cook turning every two minutes or until well browned on both sides. To check for desired doneness, insert a thermometer into the thickest part and cook until it registers around 135 degrees.
All images and text ©