Sparkling Pear Cider
Sparkling Pear Cider is a delightful and refreshing drink that is perfect to make during the holidays. Made with Harry & David Royal Riviera Pears and sparkling pear cider, it will make the holidays feel like a breeze!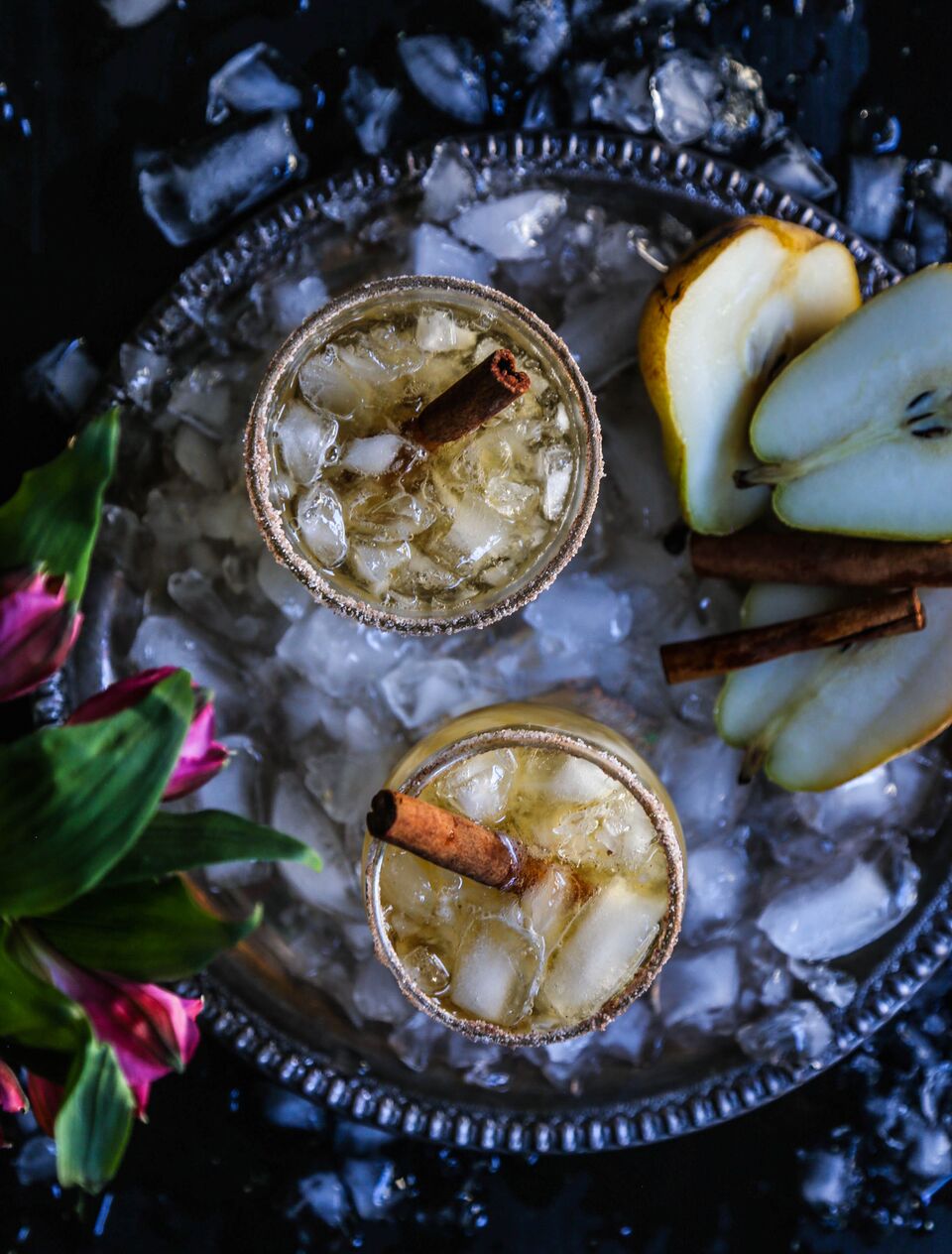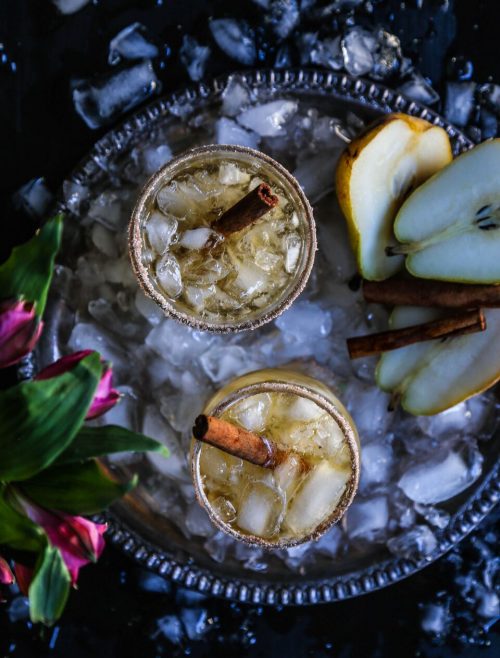 Today is the day.
There is no turning back.
The bird is currently back stage thawing, sides have their marching orders, and I'm leaving dessert in the hands of Santa's elves. You didn't think they just constructed Christmas toys did you? Pssssssh. The elves are contracted out during Thanksgiving by Amazon and will put together a pie for you. Bonus: they ship pies via prime too. Brilliant.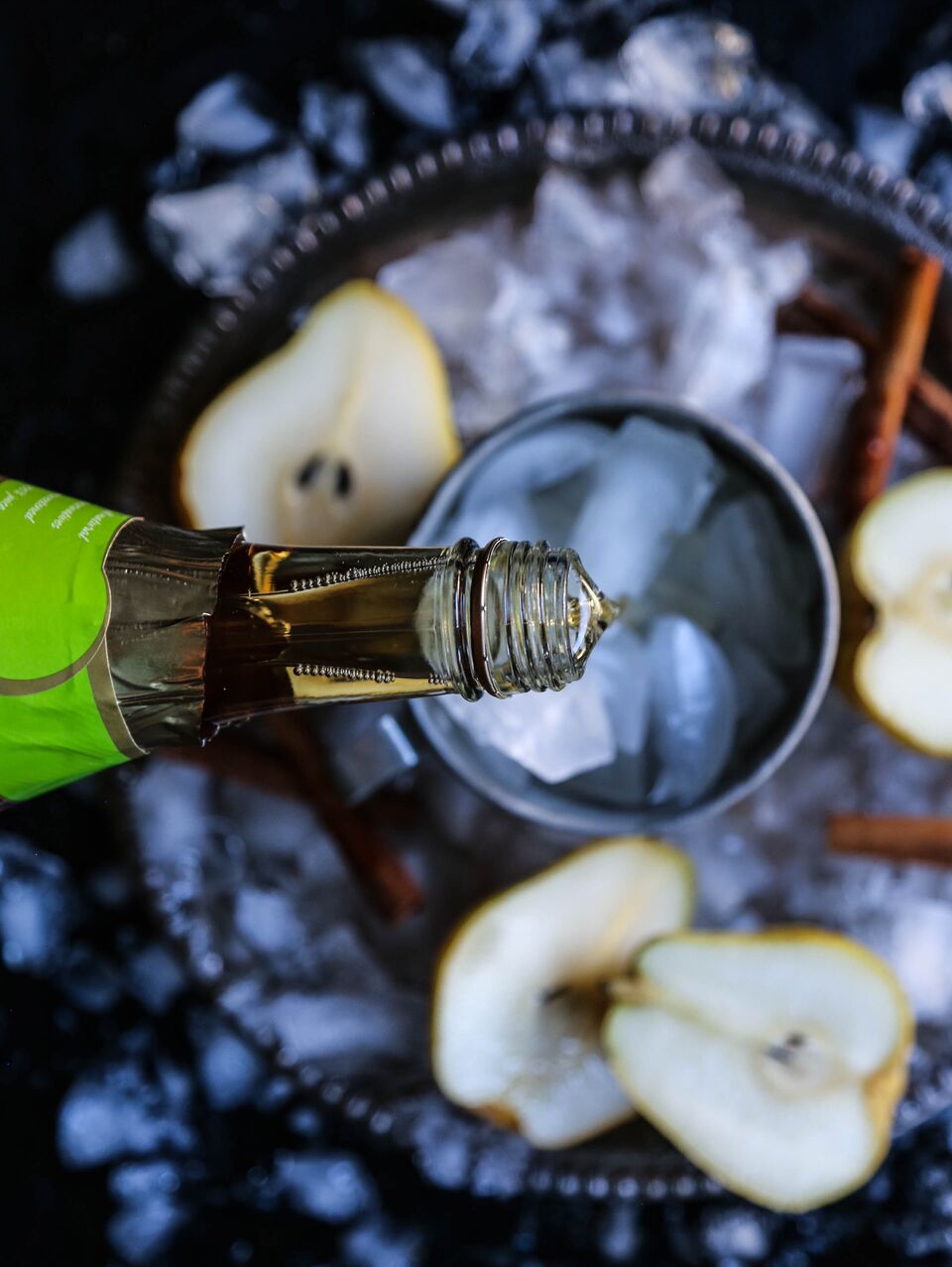 I feel like I am ready for the big feast. Although, some liquid courage might improve my morale should said turkey commit an act of mutiny. I hear turkeys are known to be mischievous fellows. So, if the turkey fails, the green bean casserole tastes like dirt paste, and the elves go on strike, at least I will have a glass of this Sparkling Pear Cider within arms reach.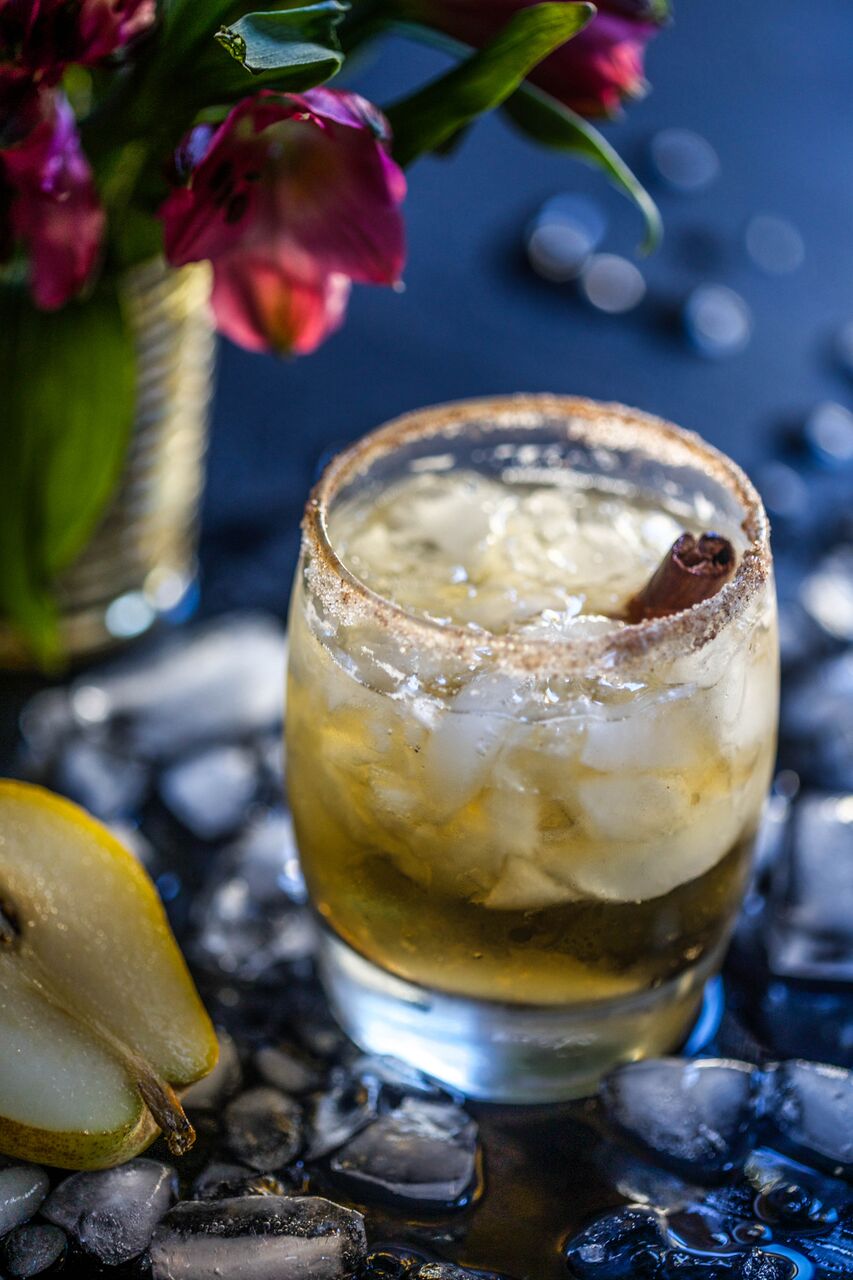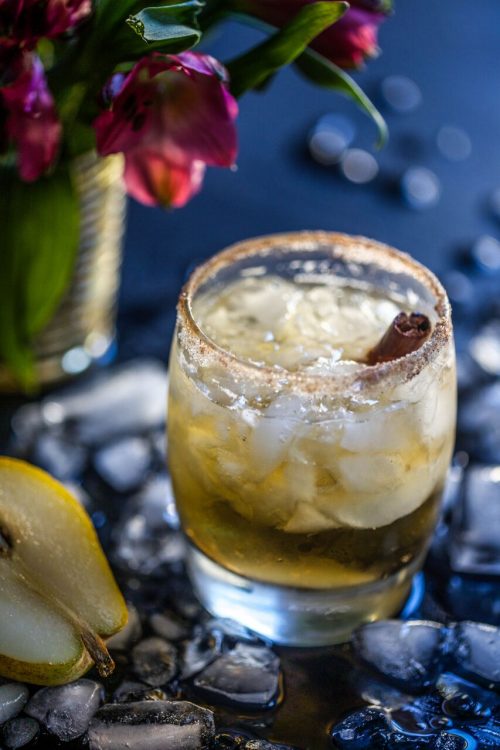 And this festive holiday cocktail is not just any ordinary cocktail. OH, no sirree! Can you guess the magical ingredient that makes it so special? Wait. Did you say Harry and David Royal Riviera Pears? You are so good. The simple pear puree in this drink will knock your socks off. Can we talk for a second about Harry and David pears?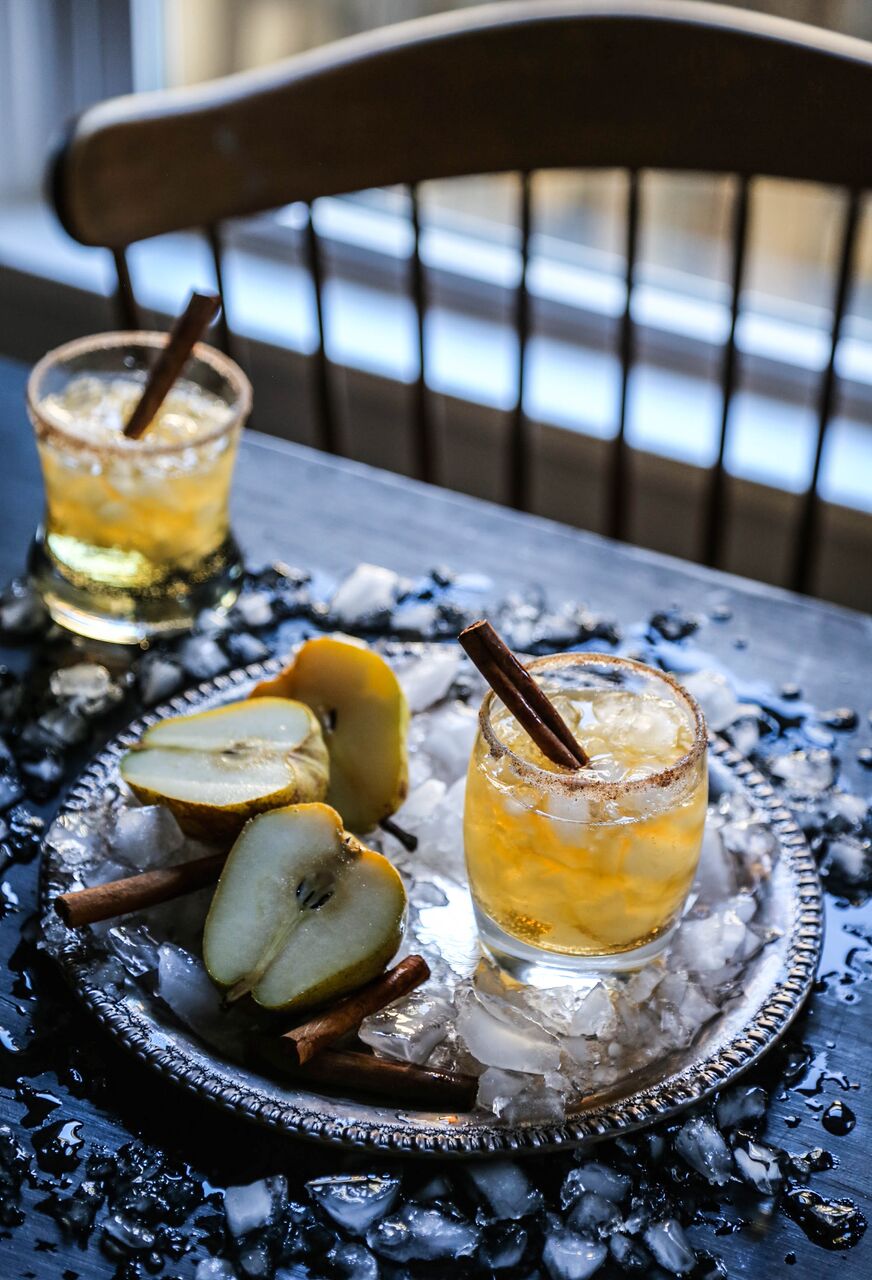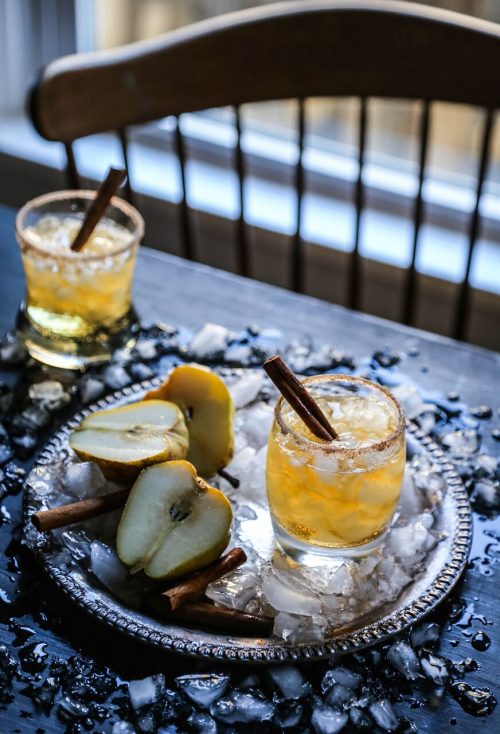 First of all, they are far superior to any other fruit this time of year. Juicy, perfectly shaped, and not to sweet make these pears perfect for cooking and cocktails.With a splash of bourbon if you want to kick things up a notch and sparkling pear cider added to the puree, you have the holiday cocktail of 2016.
Or at least a cocktail that will keep turkeys from raising the jolly roger flag.
Happy Thanksgiving!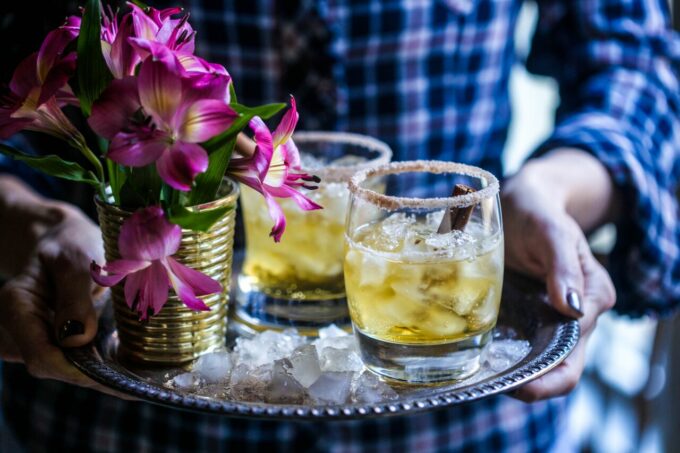 ***This post was sponsored by Harry and David. As always, all opinions expressed are 100% my own.***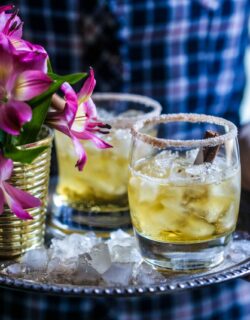 Sparkling Pear Cider
Ingredients:
2 shots bourbon (if desired)
1 cup sparkling pear cider
1 lemon wedge
2 tablespoons granulated sugar
1 teaspoon ground cinnamon
Crushed Ice
Cinnamon sticks for garnish
Directions:
In a food processor, place diced pear. Puree pear until smooth.  On a plate, combine granulated sugar and ground cinnamon. Mix to combine. Take the lemon wedge and rub the rim of each cocktail glass. Take the cocktail glass and rub the rim into the cinnamon sugar mixture. Next, add two tablespoons of pear puree into the bottom of the glass. Fill the glass with crushed ice about 3/4 of way full. Add a shot of bourbon (if desired) followed by 1/2 cup of the sparkling pear cider to each glass. Garnish with cinnamon stick and serve!
All images and text ©