Spiced Merlot Sparkling Punch
Spiced Merlot Sparkling Punch is the a lovely drink to serve to ring in the new year!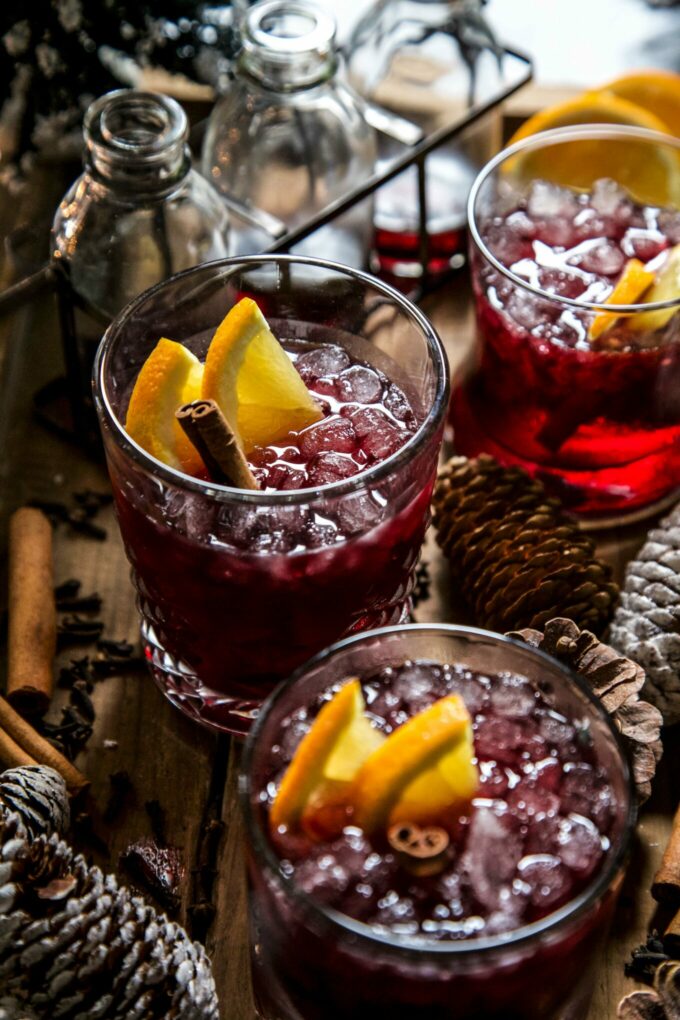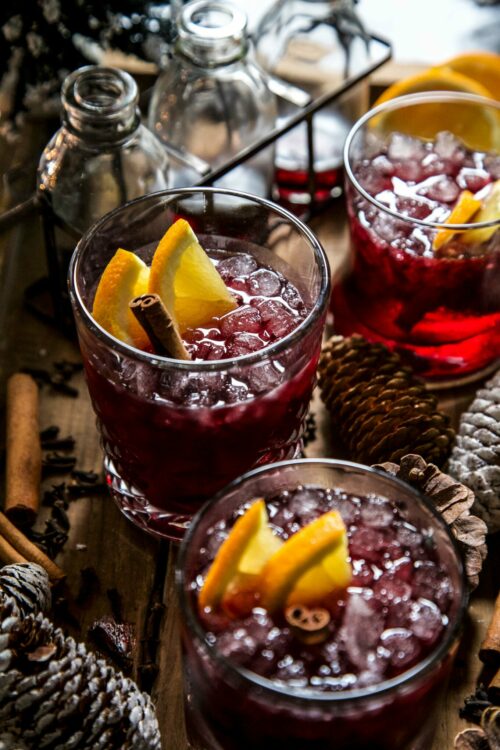 Poof.
Gone. Vanished.
Didn't Christmas feel like it was over in 2.2 seconds? Or am I to a point in my Christmas career that every year will keep going by faster and faster? Don't answer that. Instead let me ask you, how was your Christmas? Did Santa bring everything your heart desired?
I channelled Basic Santa this year. I needed new running shoes, water bottle, hat, backpack, etc. As you know this year has being nuttier than a squirrel turd and I haven't had a moment to refresh the essentials. So, I figured why not ask for simple things to start 2018 on a refreshing note.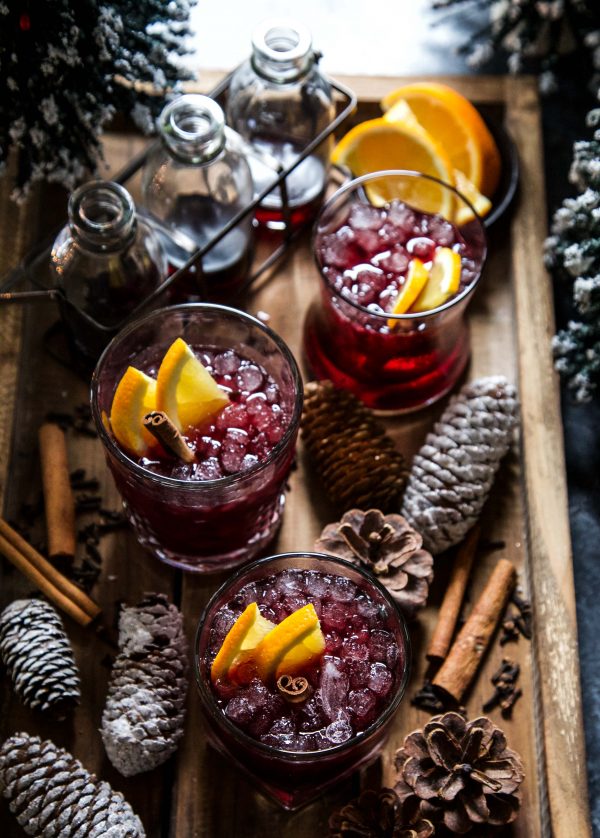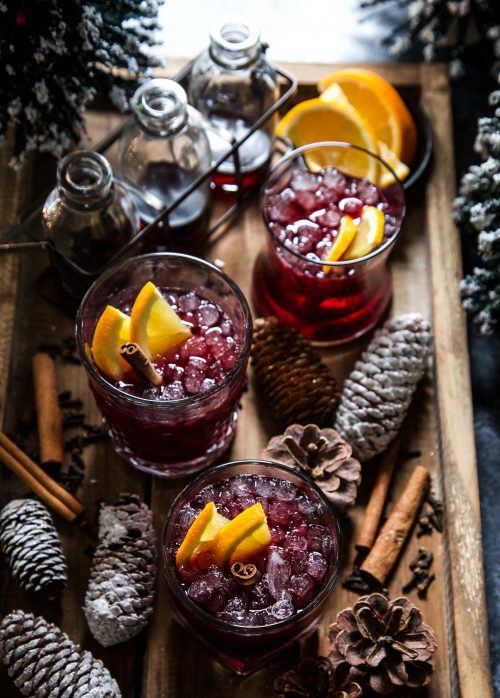 Anyways, we are heading back to Denver today after our long tour of Kansas. Mr. B and I will have a few days to Netflix and chill before heading up to our annual New Yurt Eve excursion. For those of you that don't know, every year the Denver Village gathers at Tennessee Pass (Cooper Mountain) and hunkers in a yurt for the night.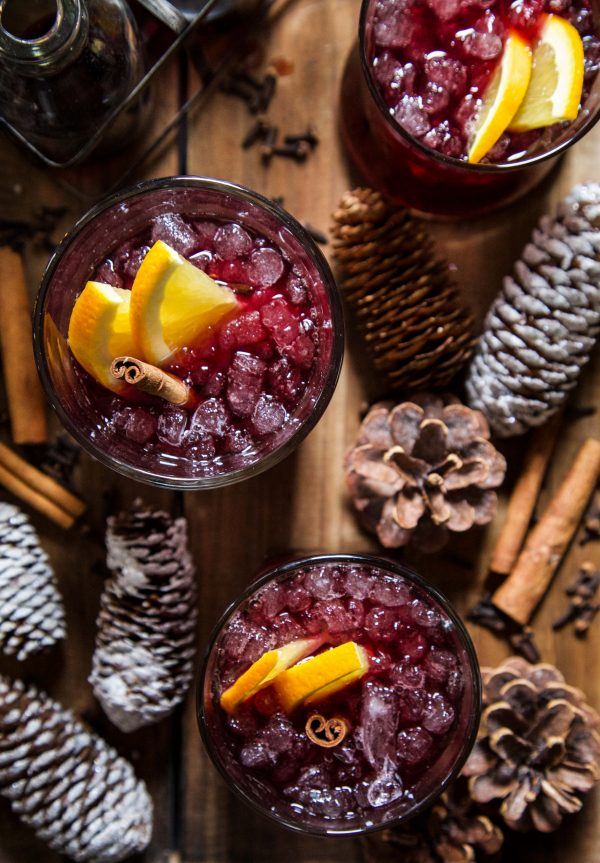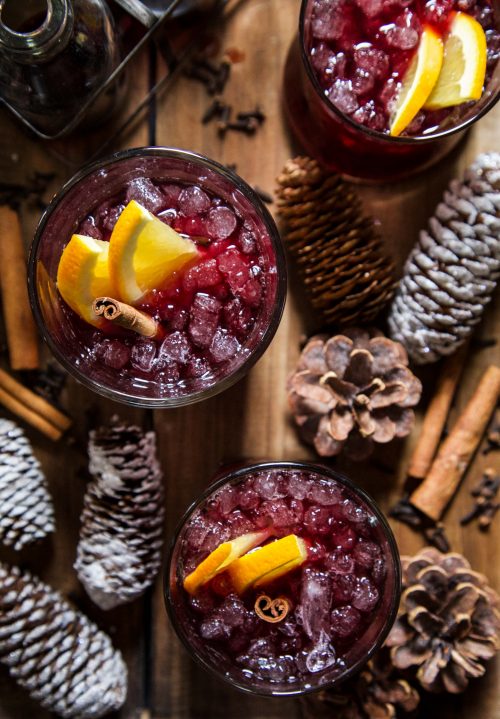 We play games, cook dinner over a fire, play in the snow, drink lots of giggle juice and simply, enjoy the peace and quiet at 12,000 feet. My plan is to bring a smorgasbord of options for us to nosh on and of course, you can't ring in the new year without a cocktail. This Spiced Merlot Sparkling Punch is definitely making an appearance.
What I love about this punch is that you can make it ahead of time. Put all the ingredients together in a saucepan, bring to a boil and then let everything cool. When you are ready to serve, simply add the liquid to a shaker with ice, strain, pour, add a splash of Prosecco (for some effervescence), and garnish. Then all you have to do is count down 10, 9, 8…..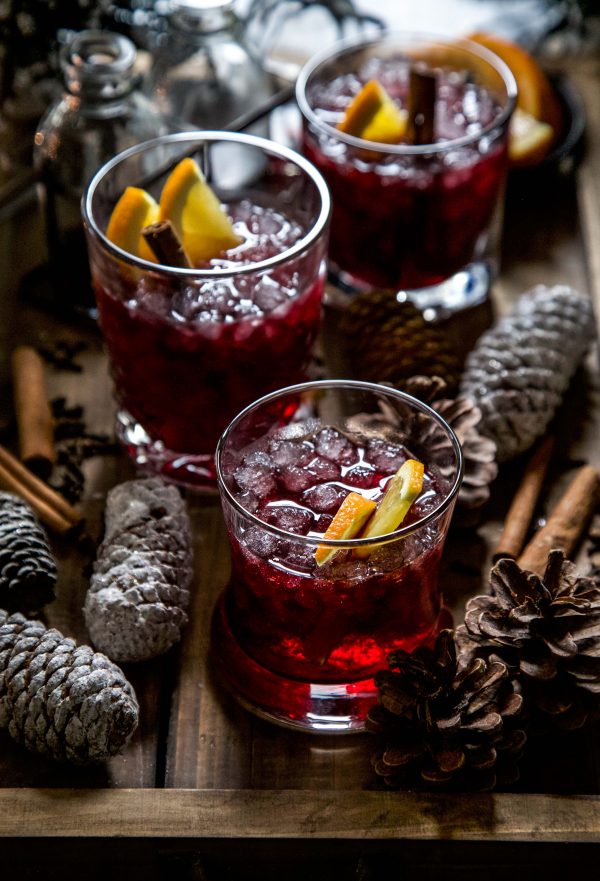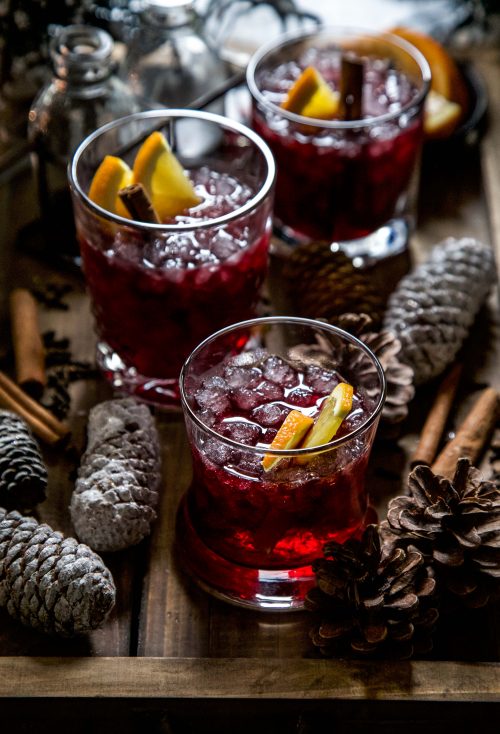 Happy (almost) New Year, friends! I wish you nothing but the best in the coming year!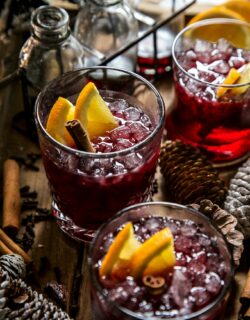 Spiced Merlot Sparkling Punch
Ingredients:
2 cups Merlot, divided
1/2 cup granulated sugar
1/4 tsp ground cloves
2 oz. grand marnier
Prosecco
Orange slices, for garnish
Cinnamon sticks, for garnish
Ice
Directions:
In a medium saucepan, add 1 cup Merlot, granulated sugar, and cloves. Stir to combine and then to bring to a boil. Once the liquid is at a boil, remove the saucepan from the heat and then stir in the Grand marnier and remaining 1 cup merlot. Let the merlot liquid cool.
In a cocktail shaker, add some of the merlot liquid and ice. Shake to combine and then strain the mixture into a glass that is filled with ice filling about 3/4 of the way full. Fill the glass to the top with Prosecco. Garnish with orange slices and cinnamon sticks. Repeat until all glasses have been filled.
All images and text ©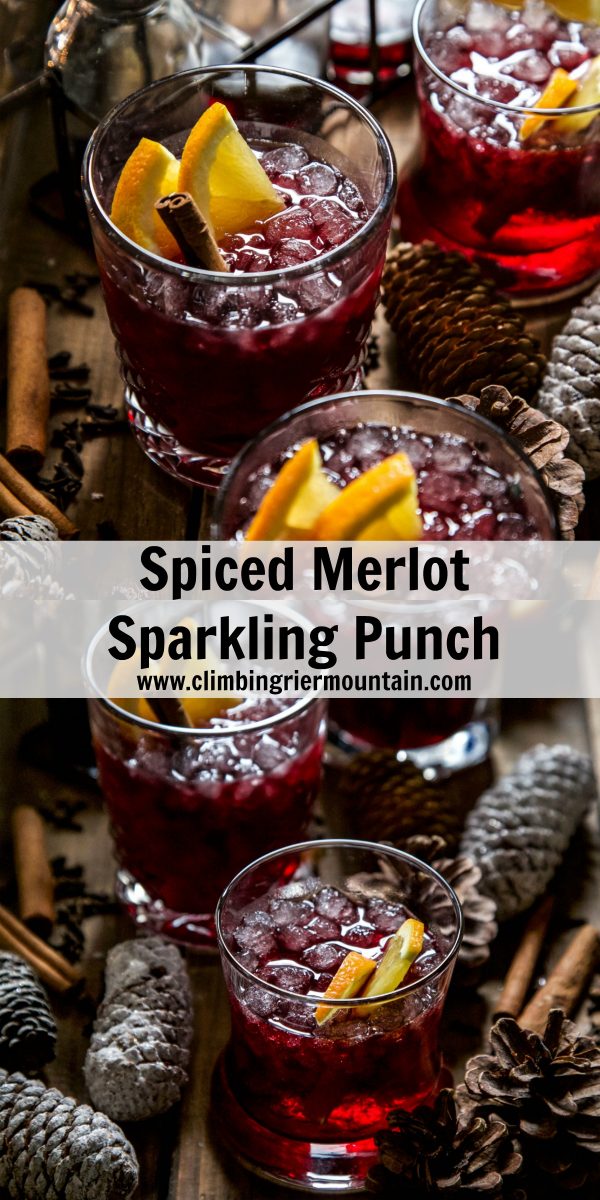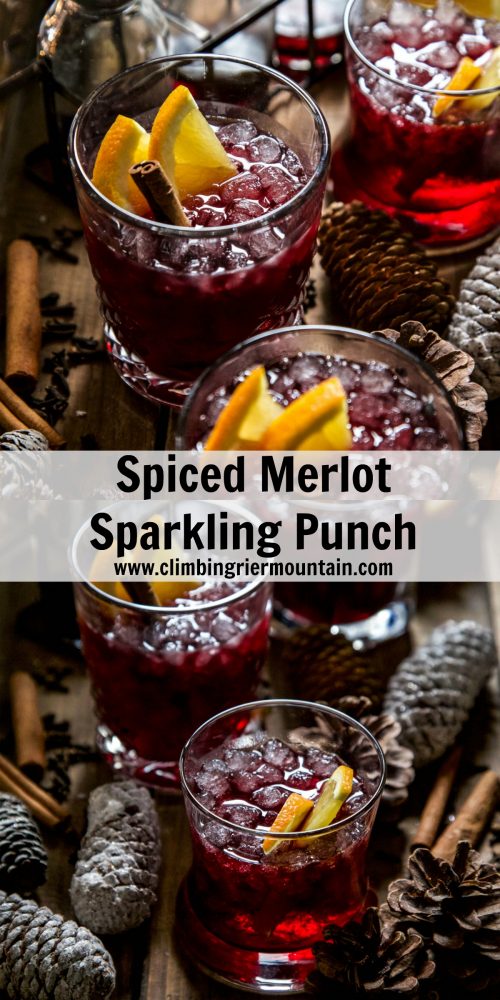 In conclusion, our Spiced Merlot Sparkling Punch is a vibrant and flavorful delight that will elevate your gatherings. With its effervescent quality and spiced notes, it's the perfect refreshment to celebrate special moments. Sip and enjoy the flavors that this punch brings to your glass!