Stone Fruit and Honey Clafoutis
Stone Fruit and Honey Clafoutis is a lovely late summer dessert perfect for any occasion! Nectarines, plums, peaches placed onto a light batter make for a delightful treat!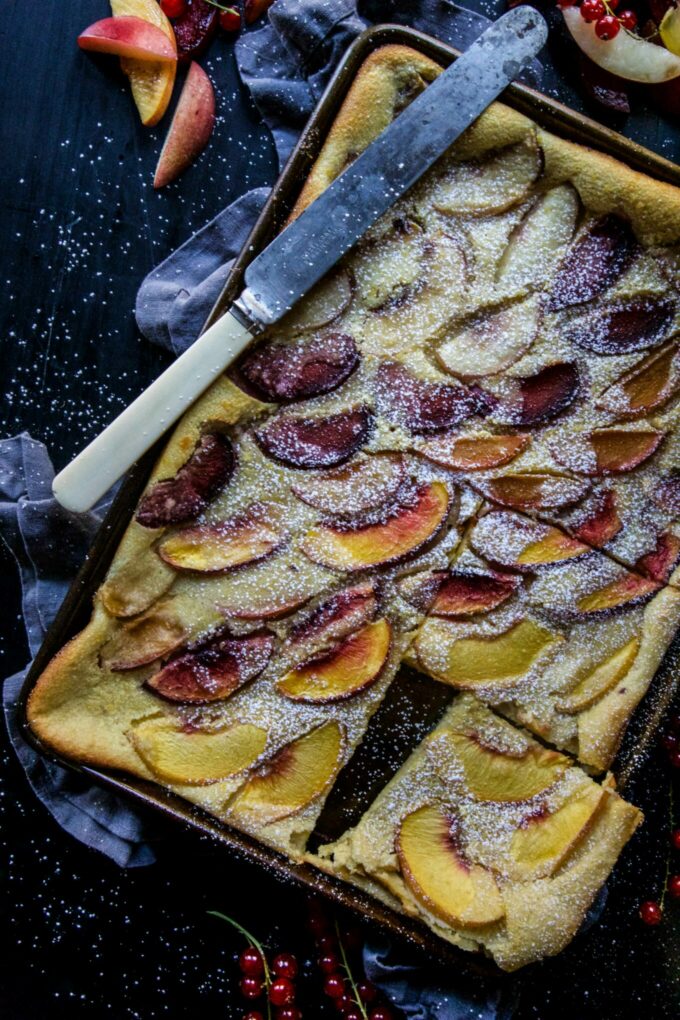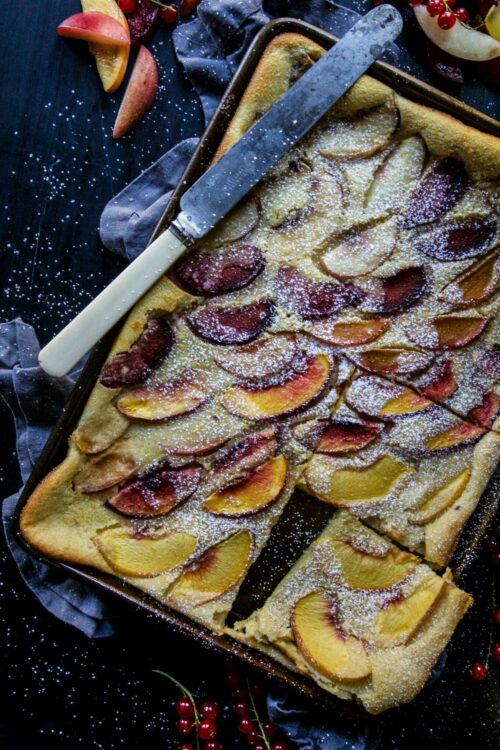 Are you ready?
To witness the "total eclipse of the heart?"
Get it? (pours seventh cup of coffee) But for reals. Are you stoked for the solar eclipse today? I guess I didn't realize that it's kind of big deal from a scientific point of view. You know the whole moon covering the sun and being able to see the suns tenuous atmosphere. It's pretty sweet. NASA has an entire website where you can learn the ins and outs of the solar eclipse including on going watch parties!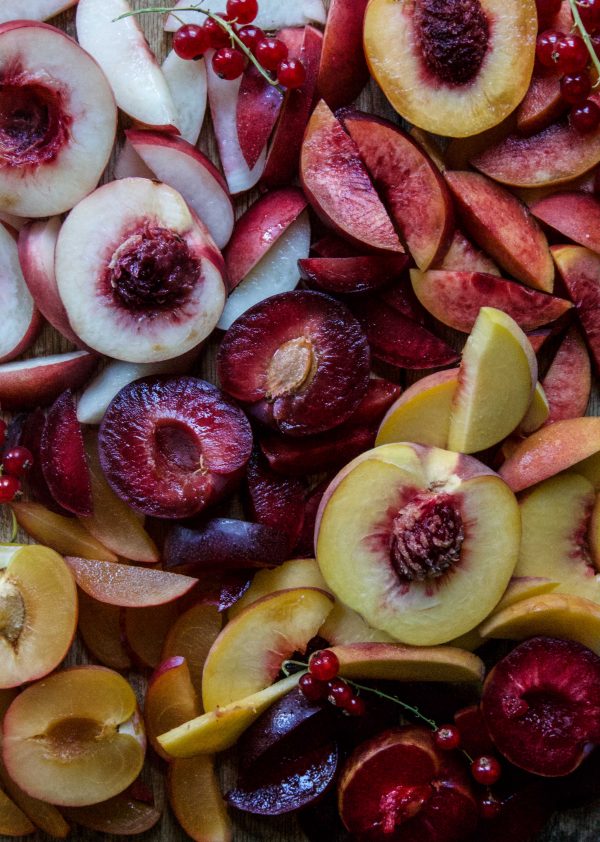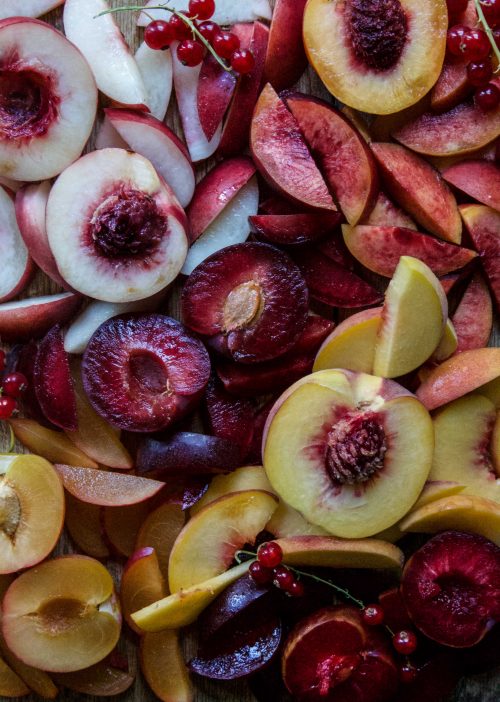 At any rate, the solar eclipse is an excellent distraction especially on a Monday. Also, I still can't believe that kids are already going back to school. I remember when school started and it was a bazillion degrees outside. Come to think of it….oh, wait, because it's still summer and we should have totally not been in school. Am I right?
The fact that I couldn't wear my back-to-school clothes until the beginning of October should give the education system a freaking clue! Whateves. At least they squeezed in a three day weekend before geometry got real serious. By the way, wasn't geometry the worst? Like who in their right mind is using "proofs" on a daily basis. I still don't get what the heck those darn things are anyways.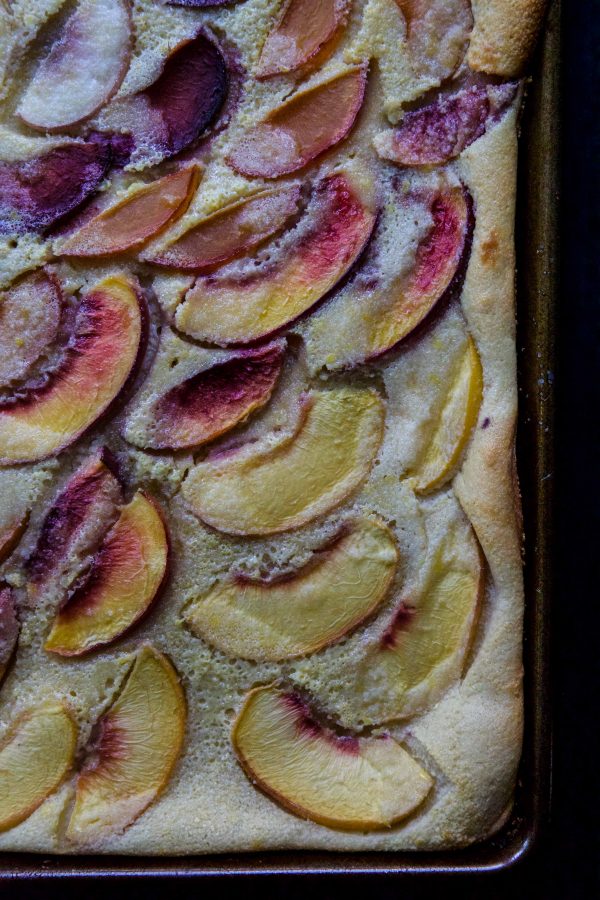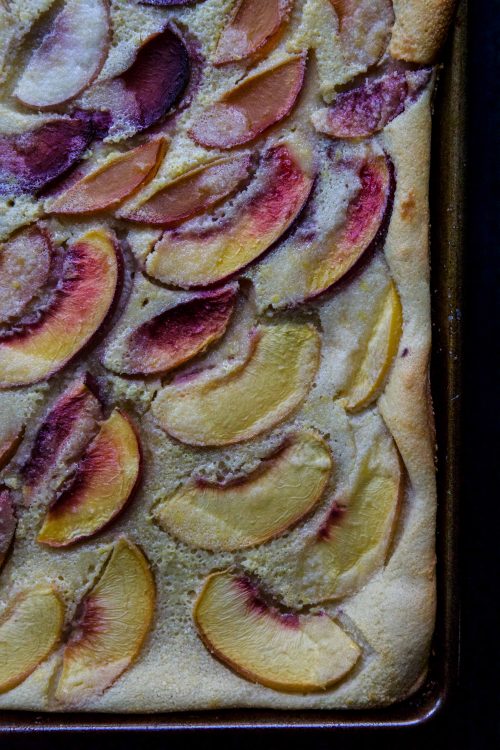 So, to keep my brain from overloading, I say we talk about this Stone Fruit and Honey Clafoutis. Produce right now is slaying it and I am not giving up on those summer vibes just yet. I went to Sprouts the other day and basically shoveled the entire display of stone fruits into my grocery cart. I was bound and determined to make something with these juicy gems.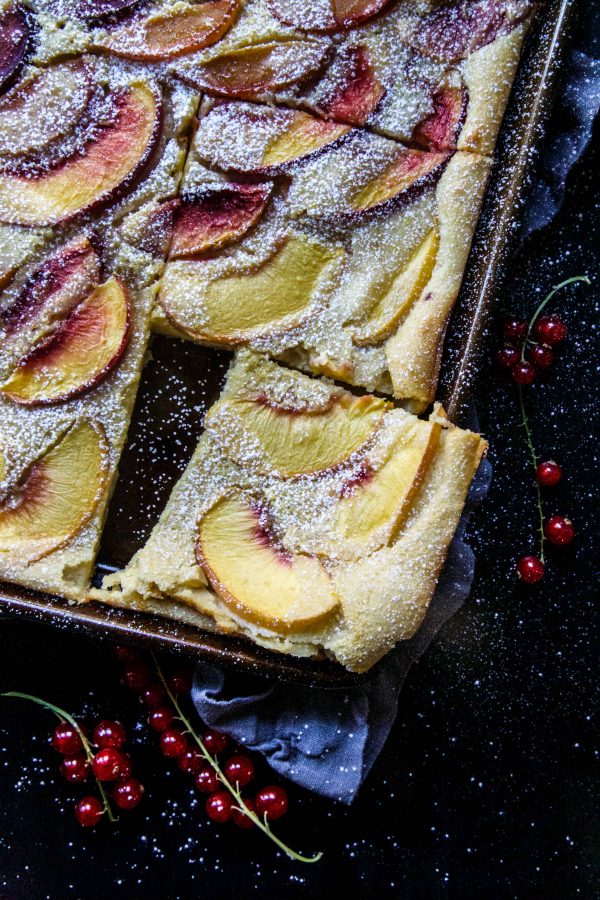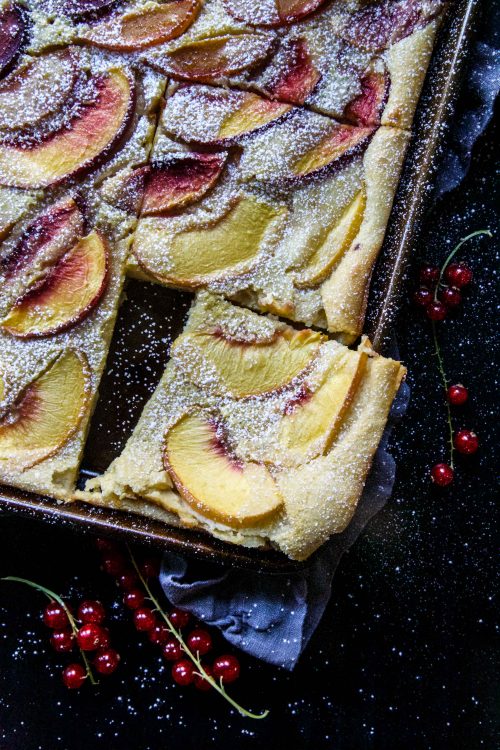 The great thing about a clafoutis is you can add whatever ingredients your heart desires. It's basically a pancake meets a crepe kind of situation. Make the batter, add the ingredients, and bake. You can also make a savory concoction with corn and jalapenos that would be amazing. Maybe not solar eclipse amazing, but still worth the gaze.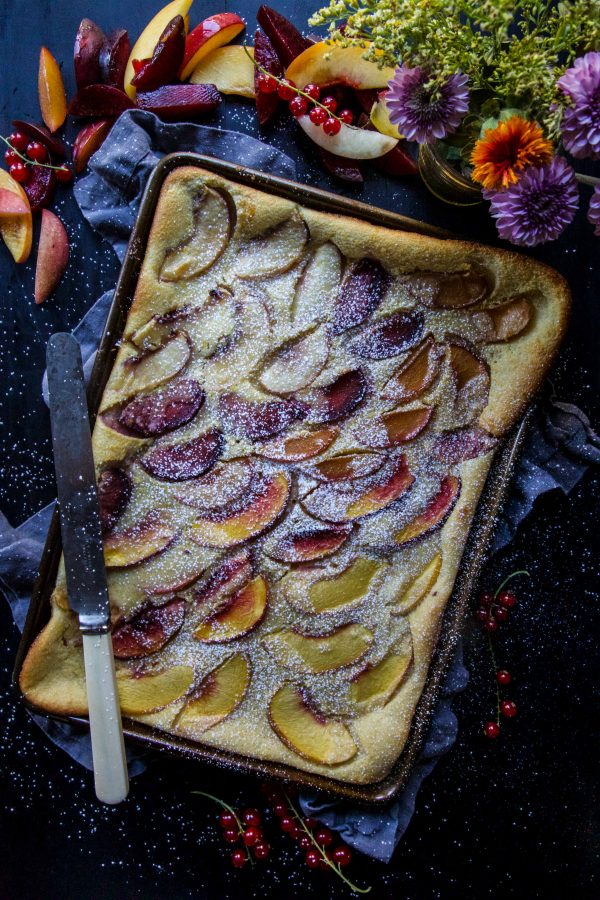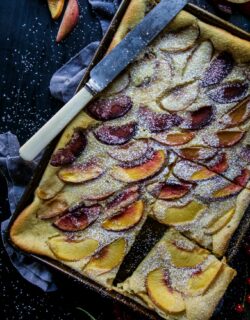 Stone Fruit and Honey Clafoutis
Ingredients:
1 cup granulated sugar
5 large eggs
1 tsp honey
2 tsp vanilla extract
3/4 cup all-purpose flour
3/4 cup plus 2 tbsp almond flour
1 tsp kosher salt
1 cup whole milk
1 cup heavy whipping cream
assortment of stone fruit slices: nectarines, plums, peaches
confectioners sugar, for garnish
Directions:
Preheat oven to 350 degrees.
Spray a 9X13 baking dish with non-stick cooking spray. In a large bowl mix the granulated sugar, eggs, honey and vanilla extract. In another large bowl, combine all-purpose flour, almond flour, and salt. In thirds, gently combine the sugar/egg mixture with the flour. 
Once combined, add the cream and milk to the bowl. Stir to combine. Pour the batter into the prepared baking dish. Top with assortment of stone fruit. Bake for about 35 minutes or until a toothpick inserted into the middle run cleans. 
Once baked, remove the dish from the oven to cool before serving. The clafoutis will deflate slightly. Dust top with confectioners sugar and serve! 
All images and text ©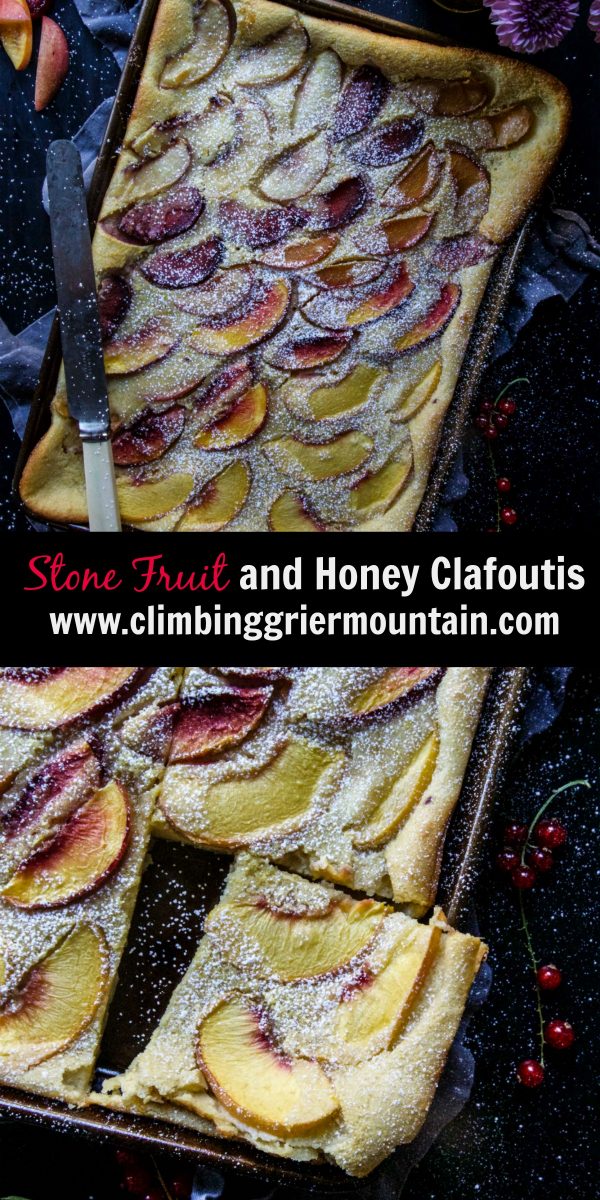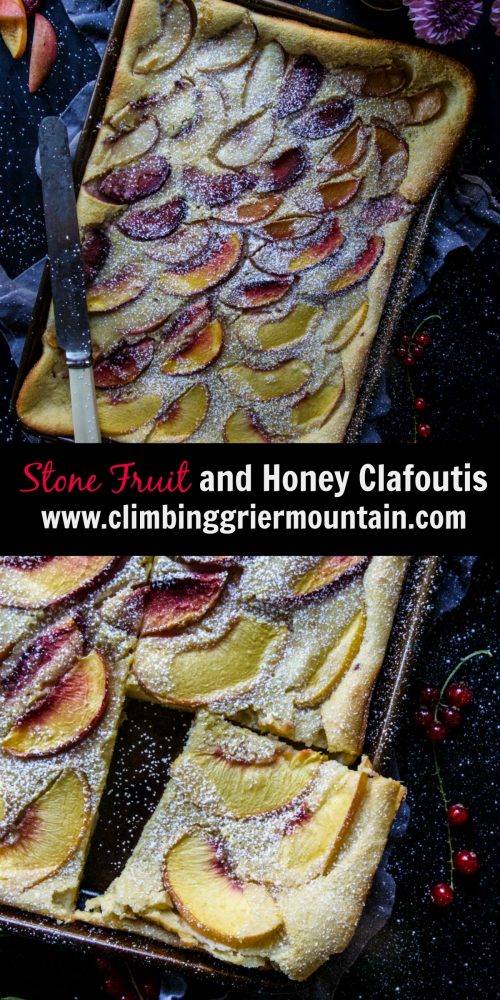 "We're thrilled you enjoyed our Stone Fruit and Honey Clafoutis. Join us again soon for more delightful desserts that capture the essence of every season. Your next sweet adventure awaits!"